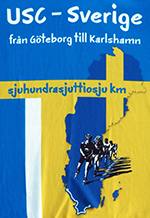 Start page
Warm up

(107 km)
Day 1

136 km
Day 2

104 km
Day 3

112 km
Day 4

109 km
Day 5

94 km
Day 6

106 km
Day 7

64 km
Day 8

84 km
Going home

= 809 km


(warm up not incl)
Only as curiosity:
Preparing the tour
(= this page)
Ultra Skate Challenge light 2022
Preparing the tour
Reconnaissance by bike September 2021.
Test (= tour premiere) on skates together with Johan Rinman May 2022.


Göteborg/Gothenburg.


Strålvalla.

Malmö.

Smygehuk.


The mirror for the group photo. Notice that in May it had been replaced by a new one.

Sölvesborg.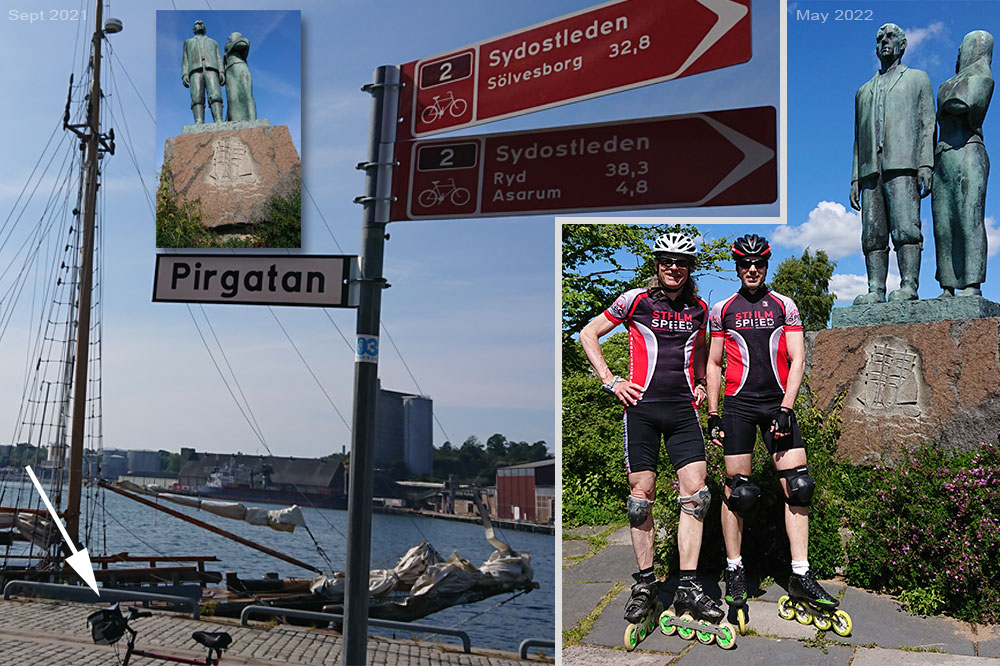 Karlshamn.

A bridge was being replaced south of Ängelholm. Checking out possible detours in July 2022 (alternative 1 was chosen).

Back to the start page for Ultra Skate Challenge light 2022.