Ultra Skate Challenge Light 2022 Day 1 6 August
Gothenburg/Göteborg -> Varberg
136 km

Breakfast at the hotel in Gothenburg/Göteborg.

Kalle took care of our luggage.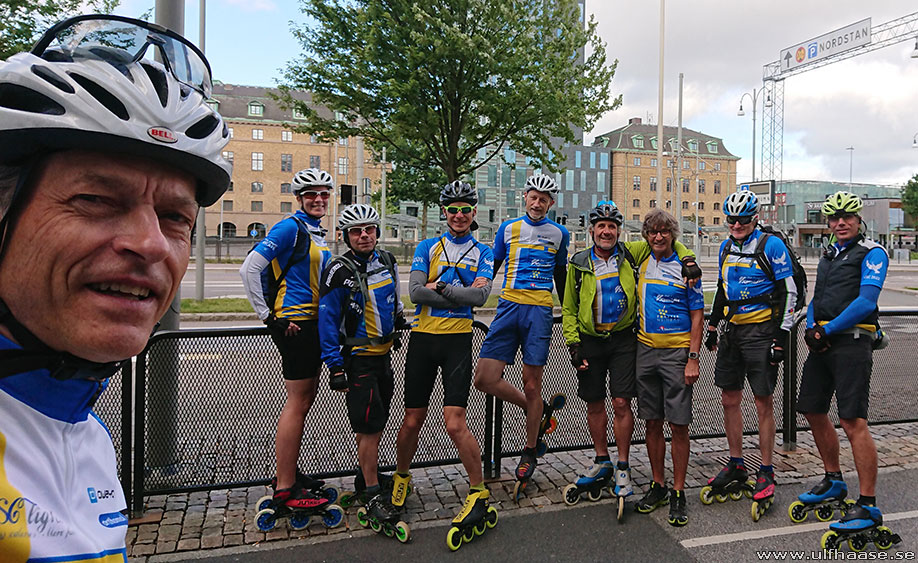 Outside the hotel.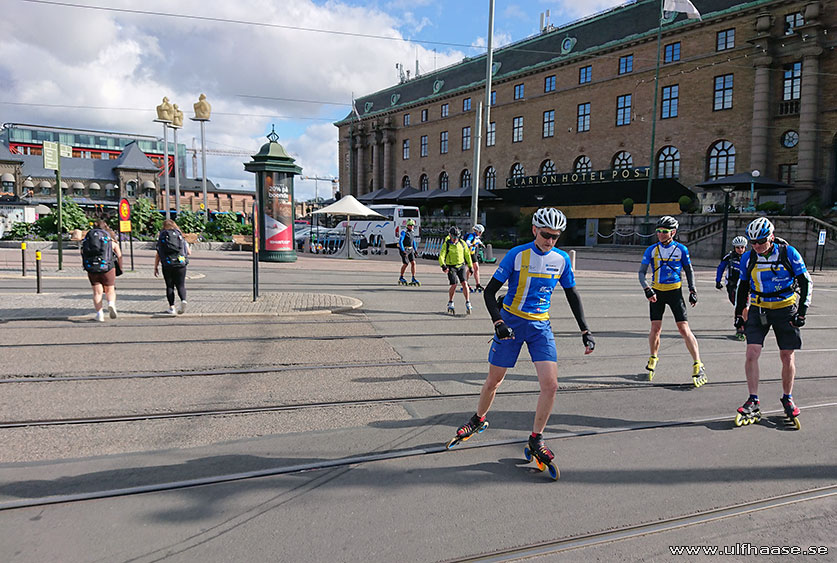 Start from Drottningtorget (next to Gothenburg/Göteborg railway station). This photo is a failed merge of two photos.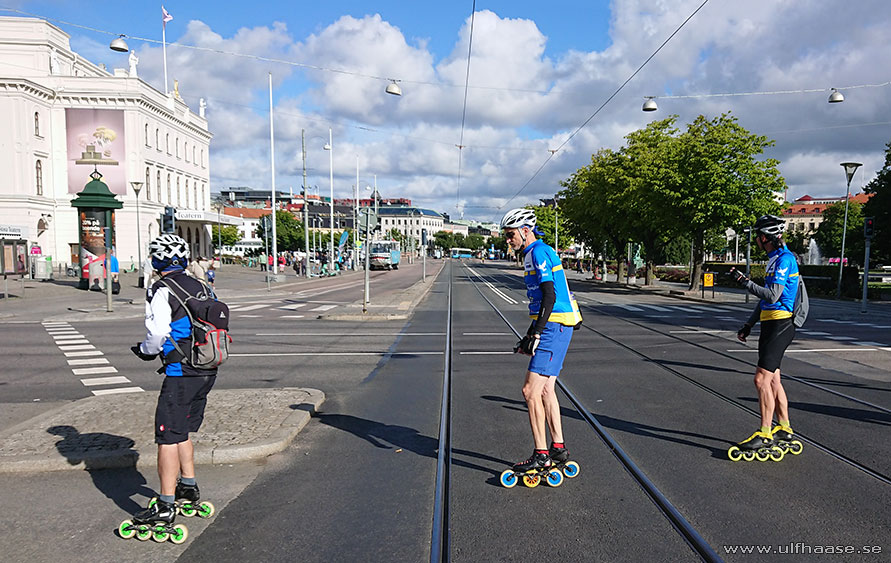 Gothenburg/Göteborg.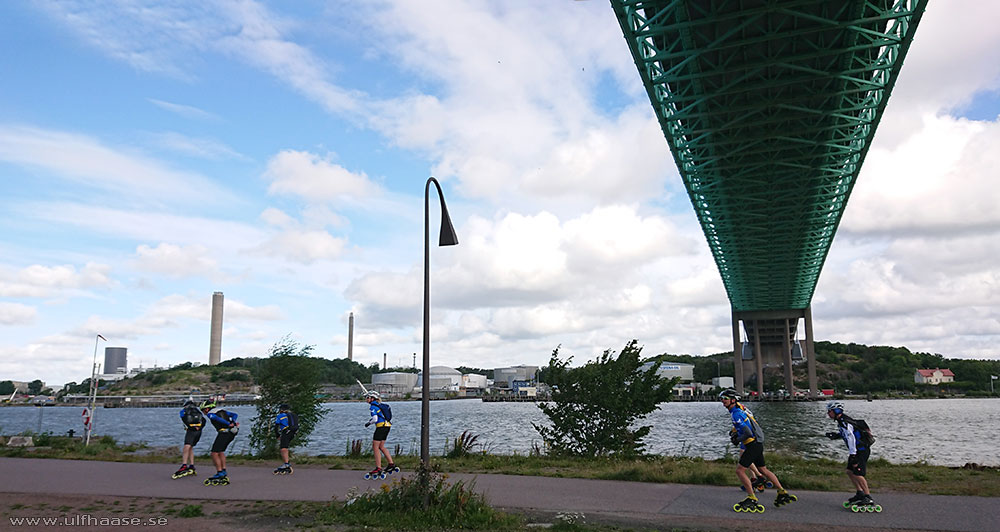 Älvsborgsbron, Gothenburg/Göteborg.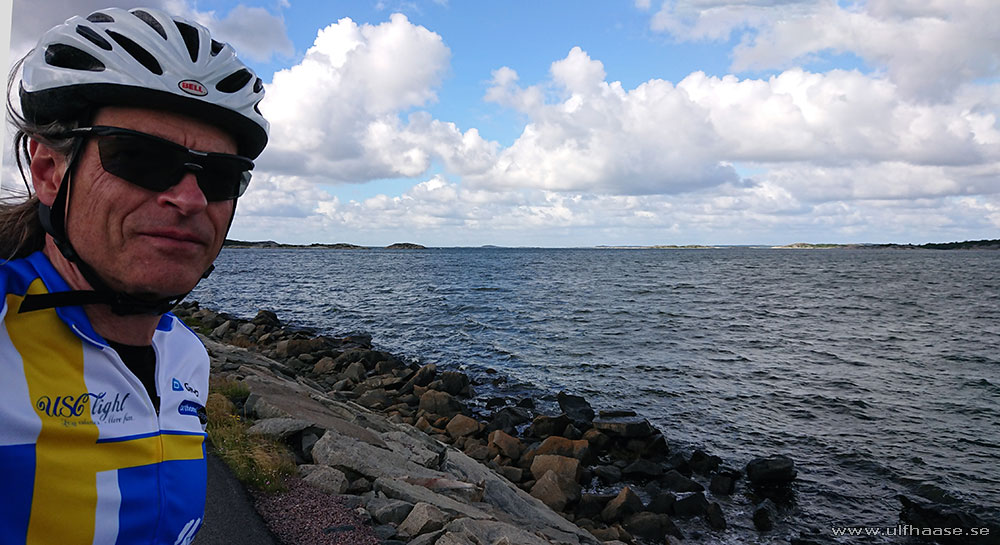 Between Gothenburg/Göteborg and Särö. I ended up between two groups and and had to act as photo model myself.

Pause in Särö.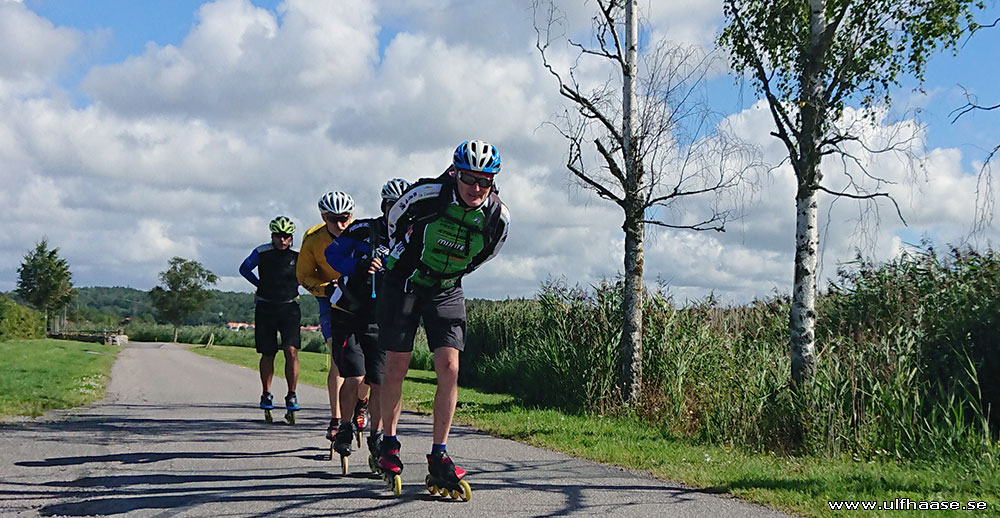 Between Särö and Kungsbacka.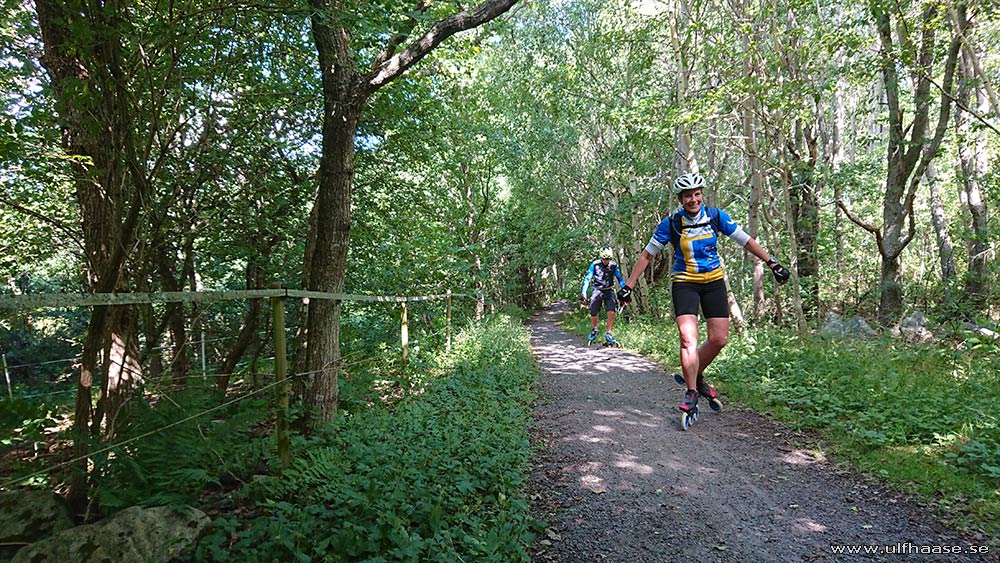 Passing Prästens hälsokälla, 650 meters without asphalt..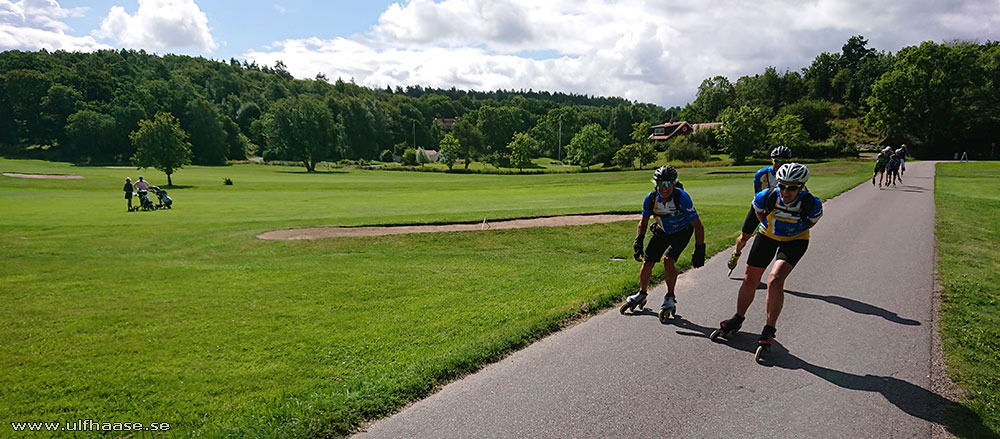 Kungsbacka golfklubb.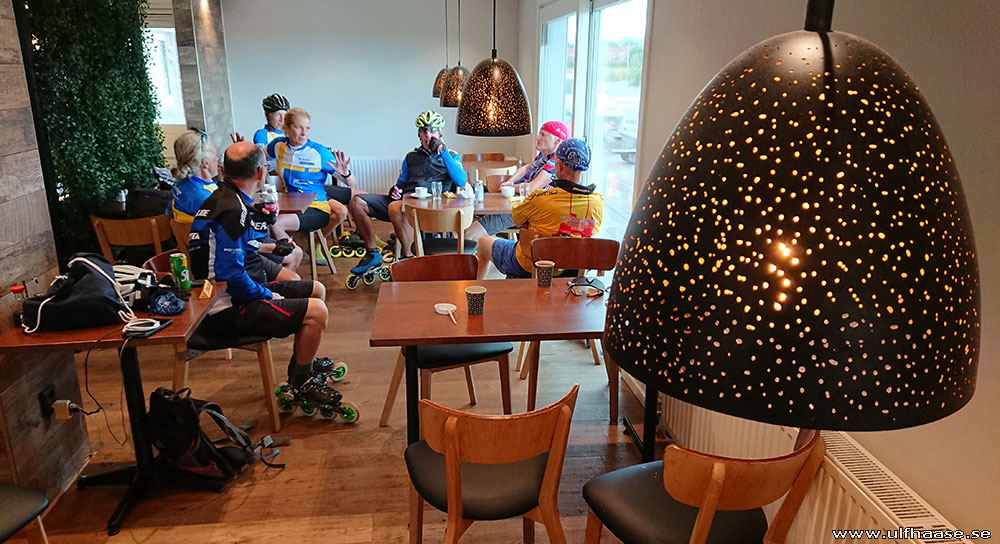 Pause at Vallda.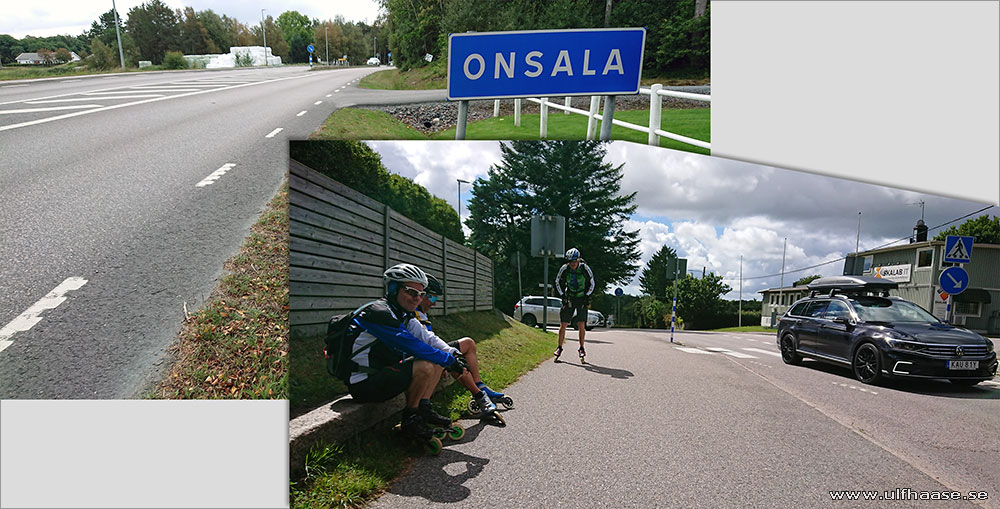 Two random photos taken on the Onsala peninsula.

Lunch in Kungsbacka after having skated around the Onsala peninsula.

Rolfsbro.

In the Stegatorp area.

Torpa Kvarnväg.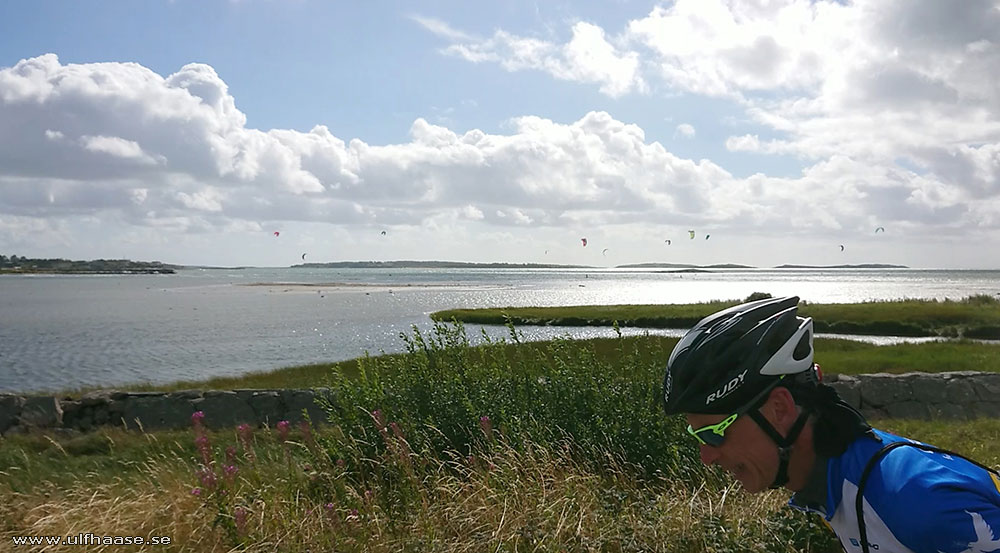 Rågelund (south of Åsa).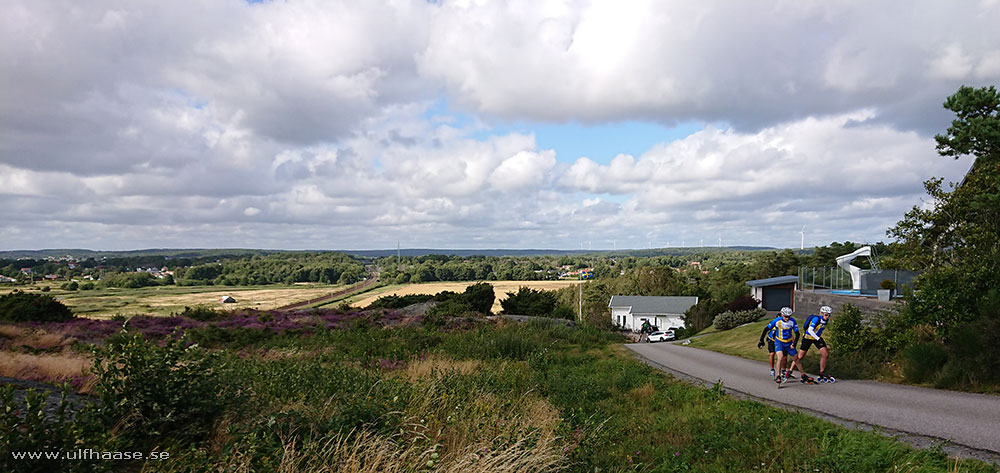 Strålvalla.

Strålvalla.
USC 2014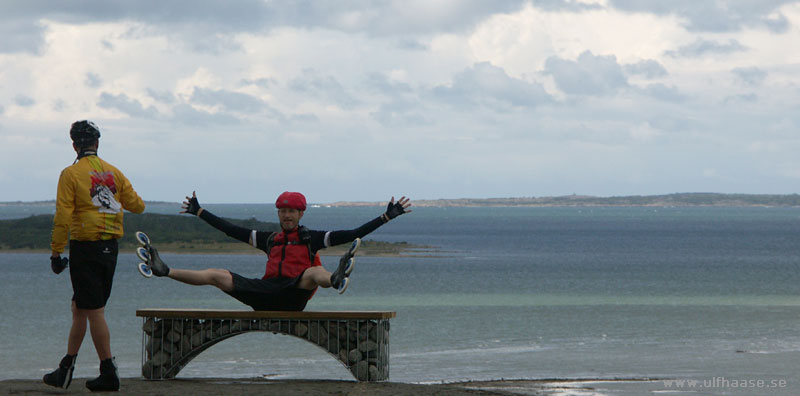 Micha in the same place and position on the first day of USC Light 2014 (Opens in a separate window.)

Strålvalla.

Gamla Varbergsvägen.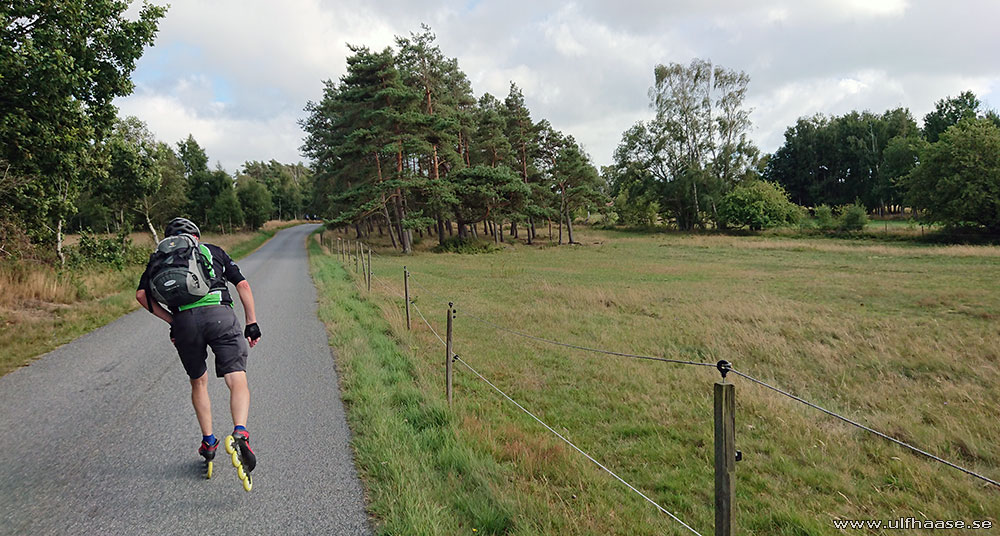 Towards Ringhals.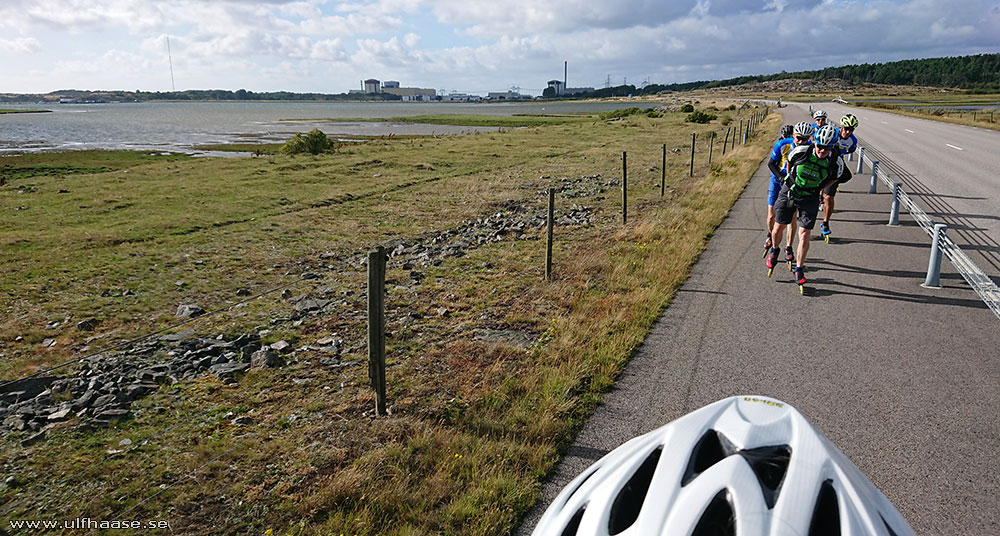 Ringhals in the background.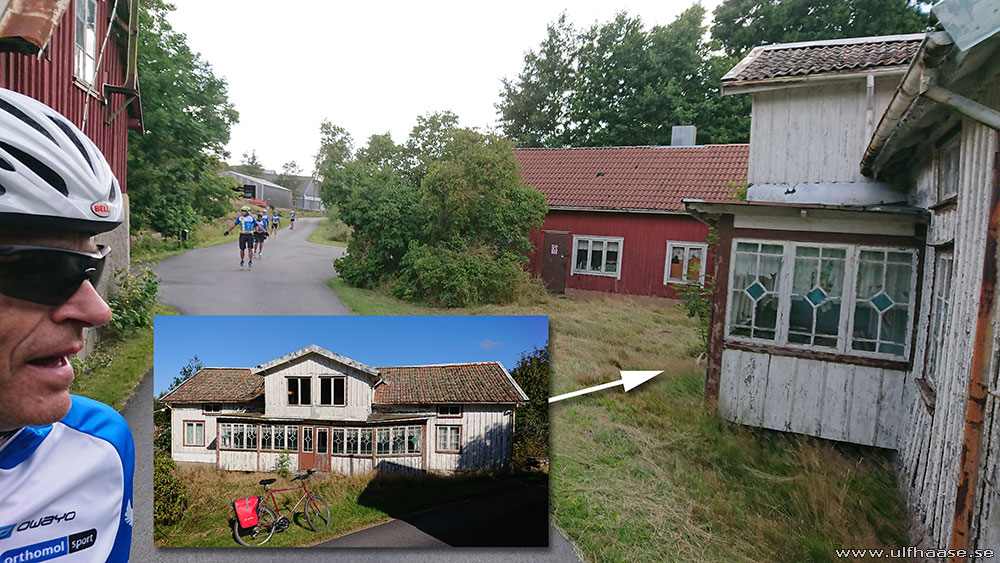 A decayed beauty between Bua and Värö.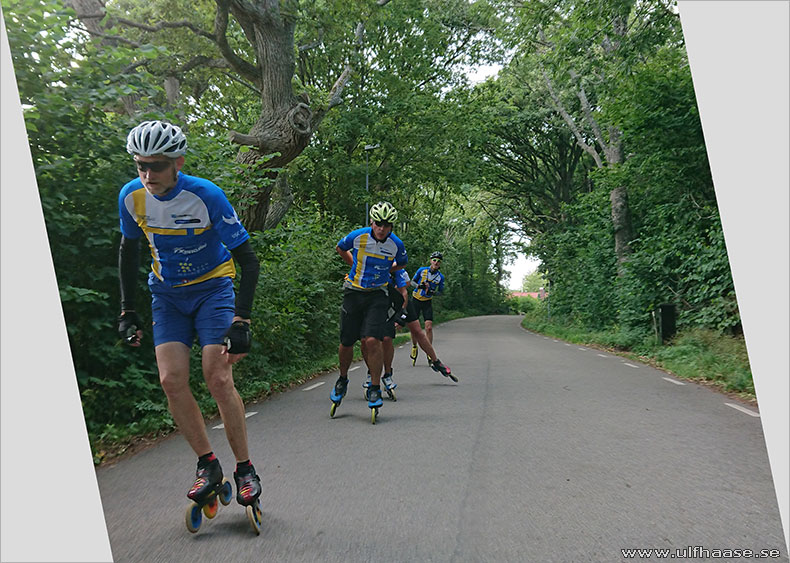 Skating through Kärradal.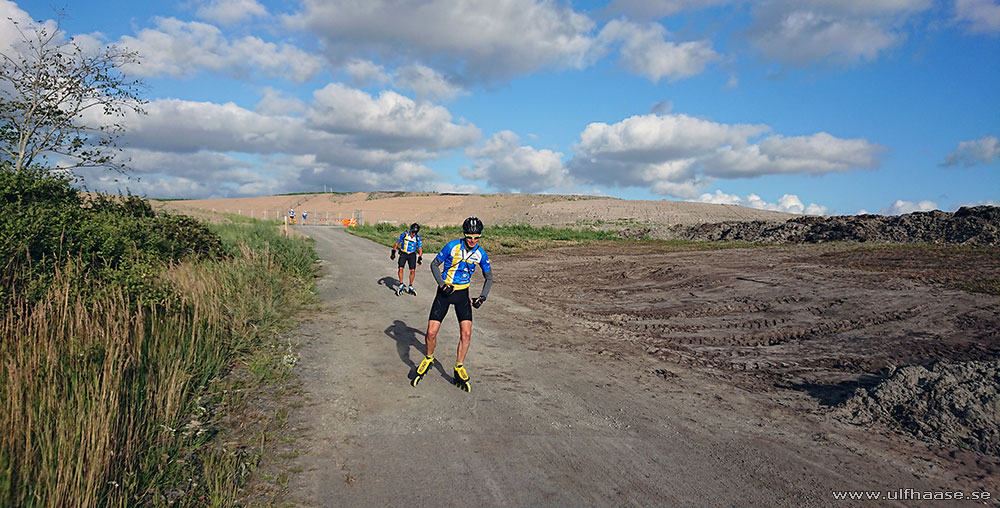 240 meters of struggle before reaching Varberg.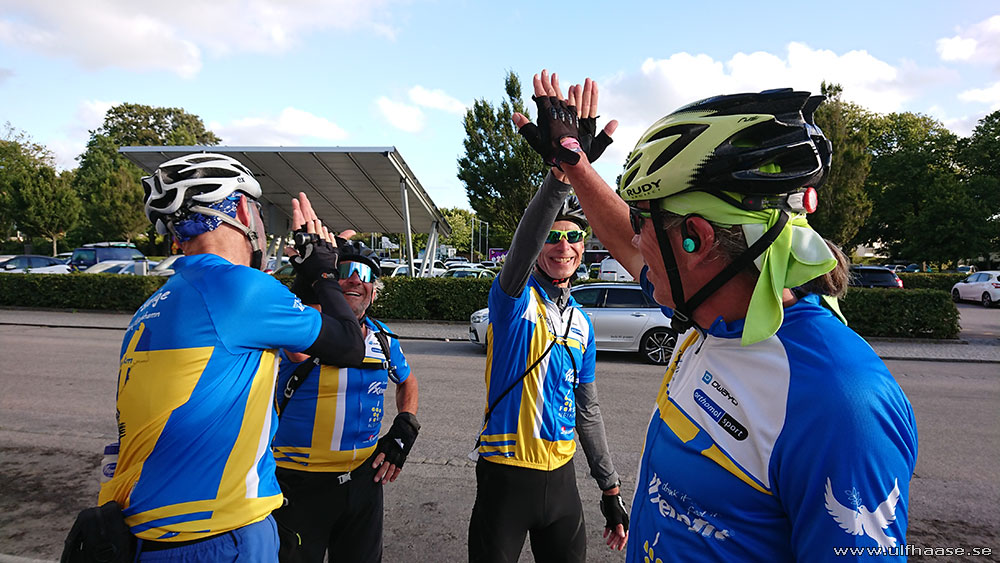 Arrival at the hotel in Varberg.

The hotel in Varberg. Dinner was included in the room rate.

An evening walk.

Next page: Day 2