The Experts in Speed's training camp on Sardinia Mars 2002
El Faro - Stintino 60 km(?, I had a feeling it was shorter)

El Faro - Fertilia - St Maria la Palma - (passing Lago Baratz) - La Corte - Monteforte - Scala Erre - Posso San Nicola - Stintino.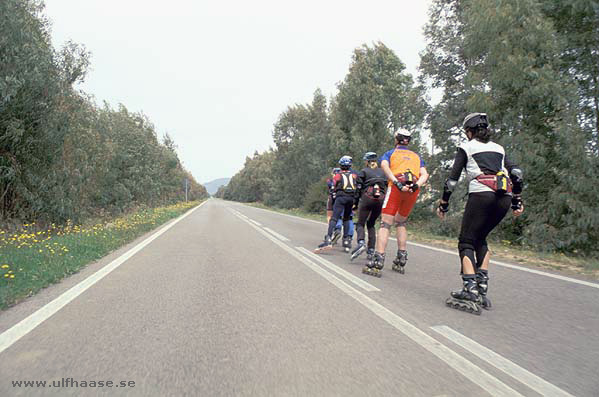 Not far from Lago Baratz (?)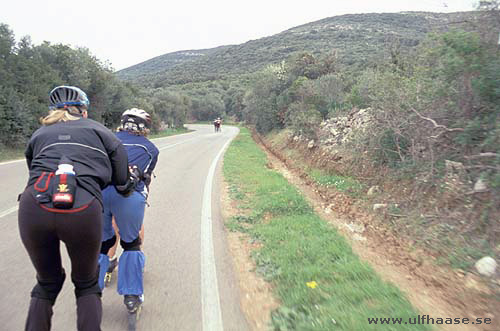 Lunch halfway. Sebastian Baumgartner serving pasta and wienerschnitzel.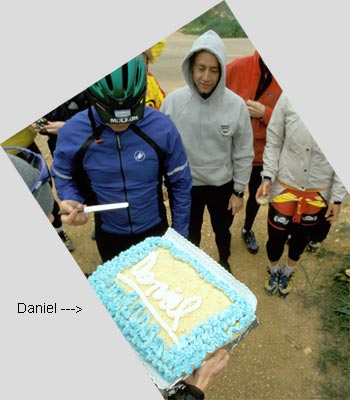 Daniel's birthday was celebrated with a cake that was served as dessert.
Dirk, Daniel, Rainer and Jacob.

Trying to keep warm with disco. Sebastian Baumgartner making videoanalysis as usual.

Pozzo San Nicola - Stintino.

Claudia Rieger and her group not far from Stintino.

Stintino, Stephanie Pipke.