Ultra Skate Challenge 2015 Day 9 24 August
Bütgenbach (BEL) - Herzogenrath-Aachen (GER) 92 km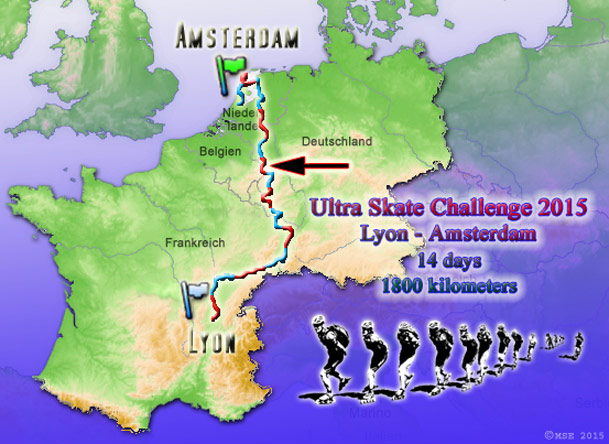 Map used by courtesy of Michael Seitz.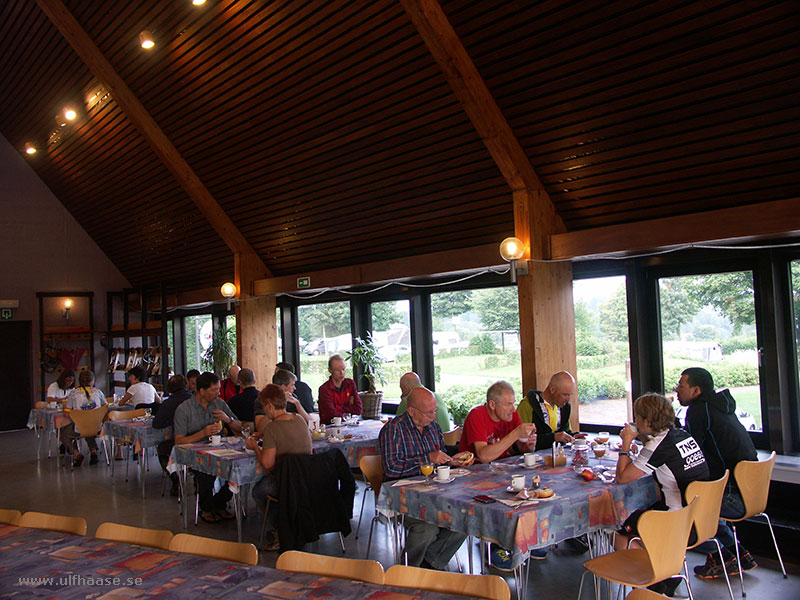 Breakfast in Bütgenbach.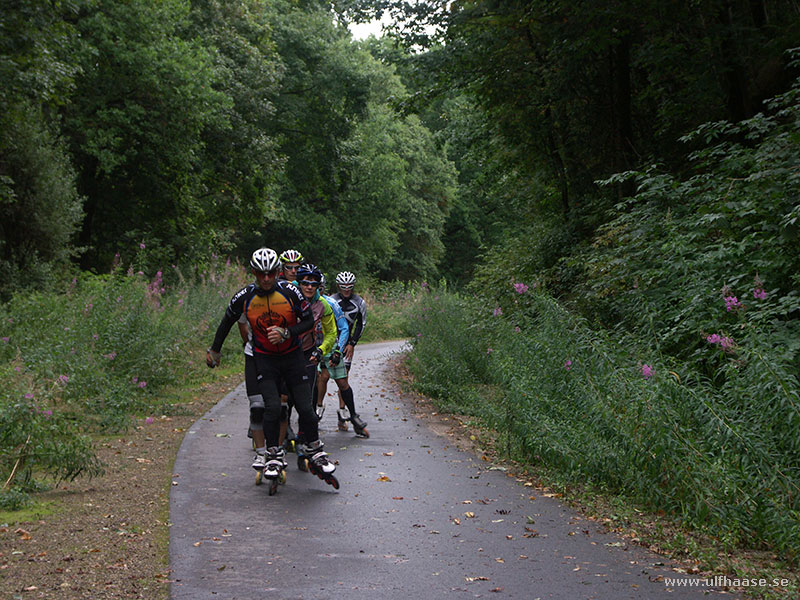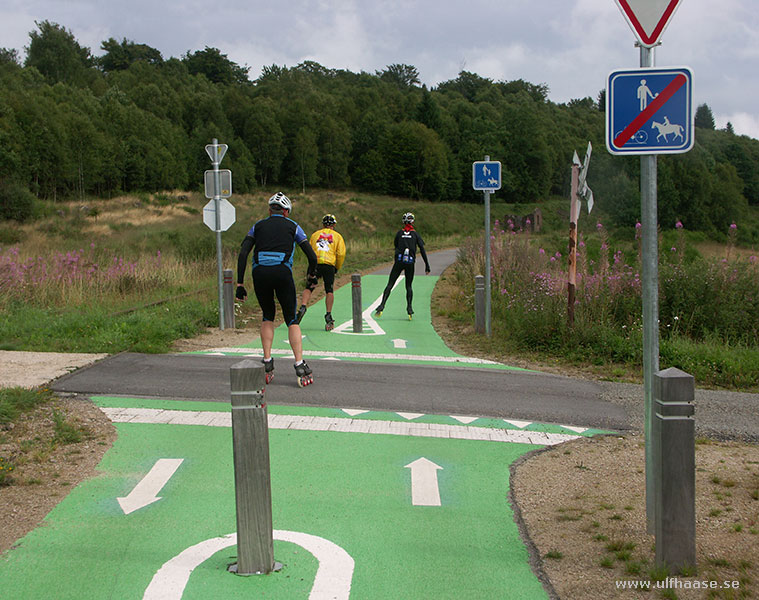 Skating along the old Vennbahn/Fen rail route.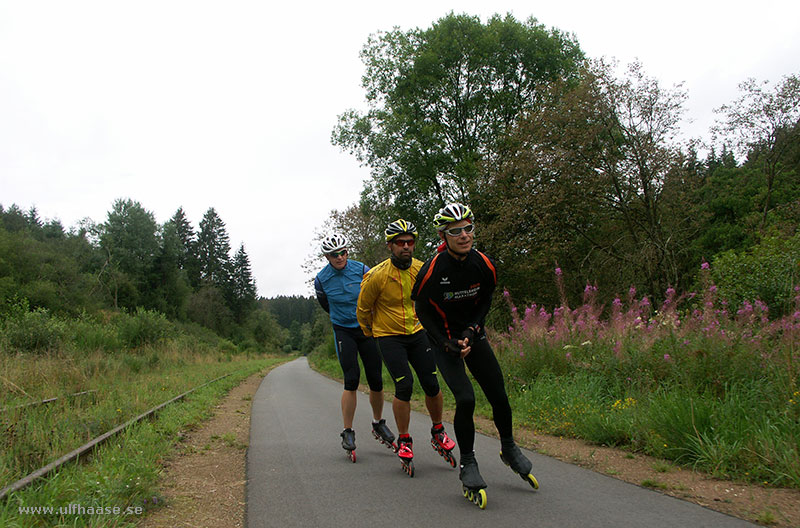 Arriving at the old railway station in Ruitzhof.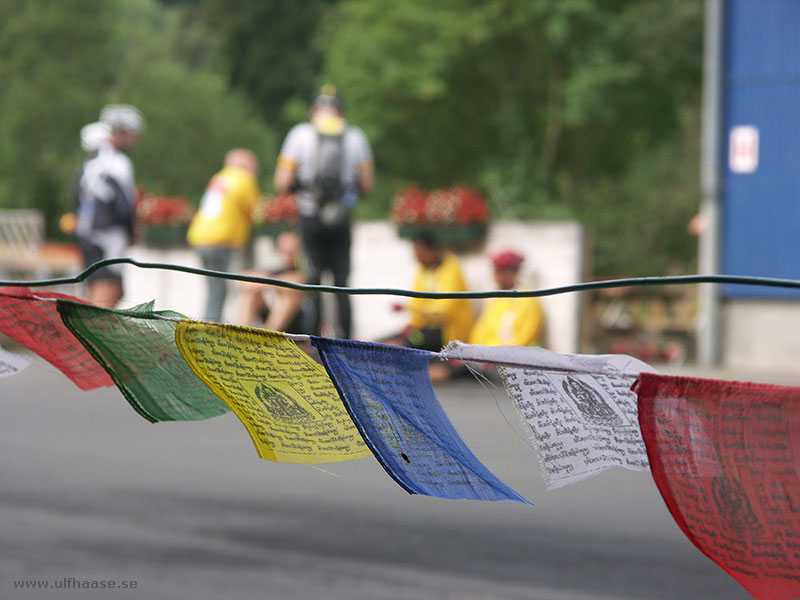 Pause at Ruitzhof.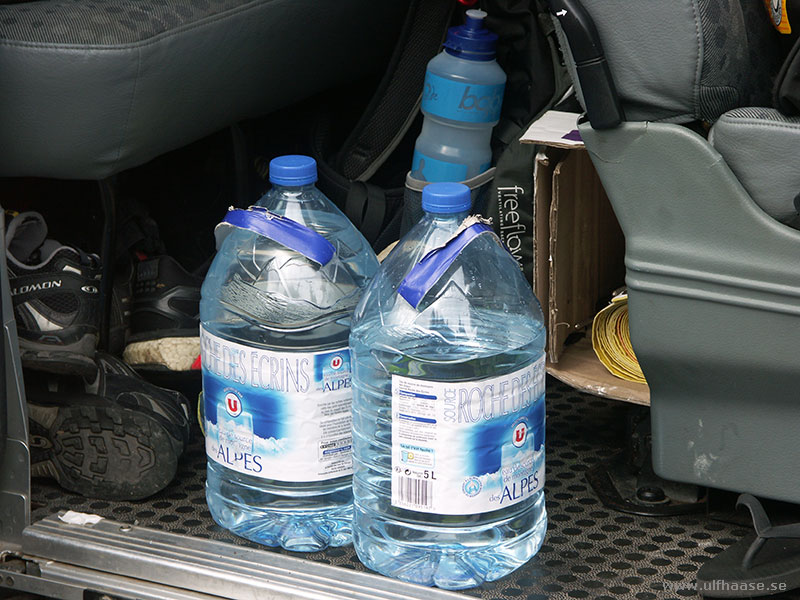 An information sign explained that the border was drawn so that no country alone could control the
Vennbahn/Fen rail route.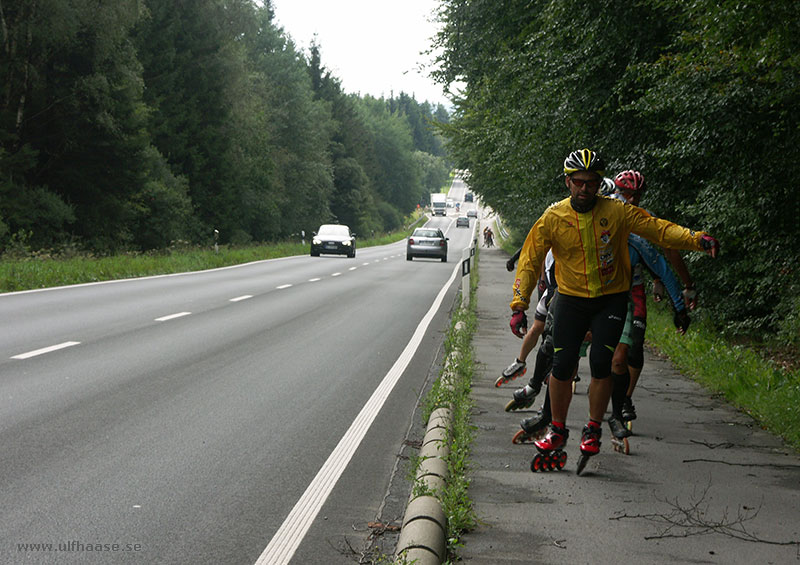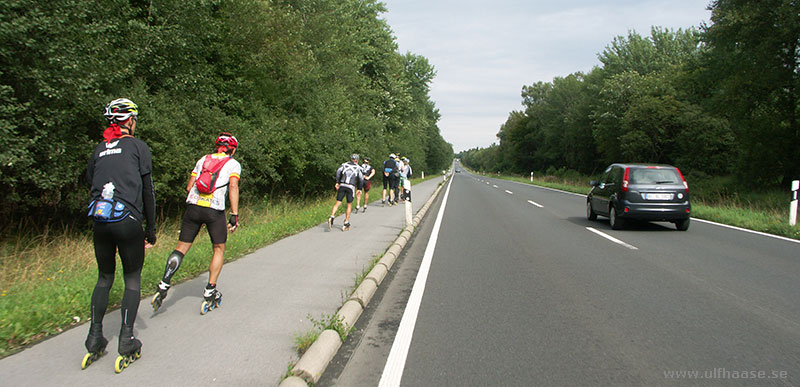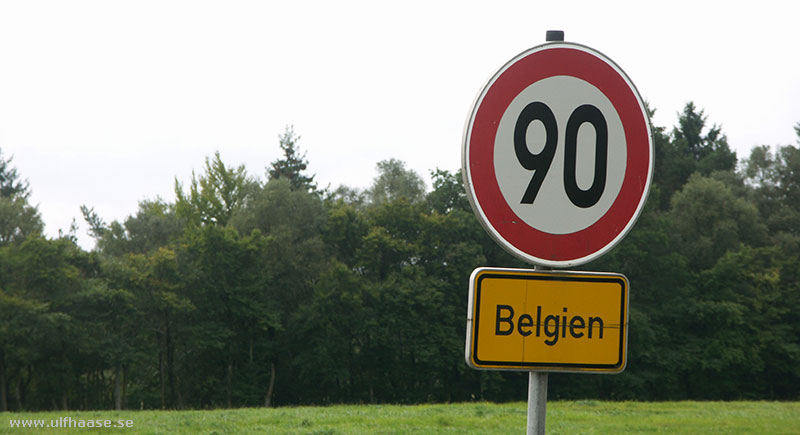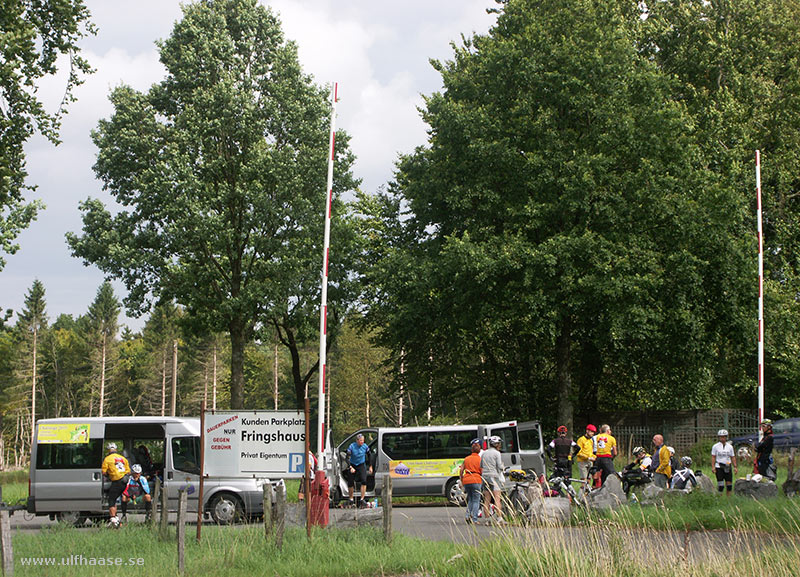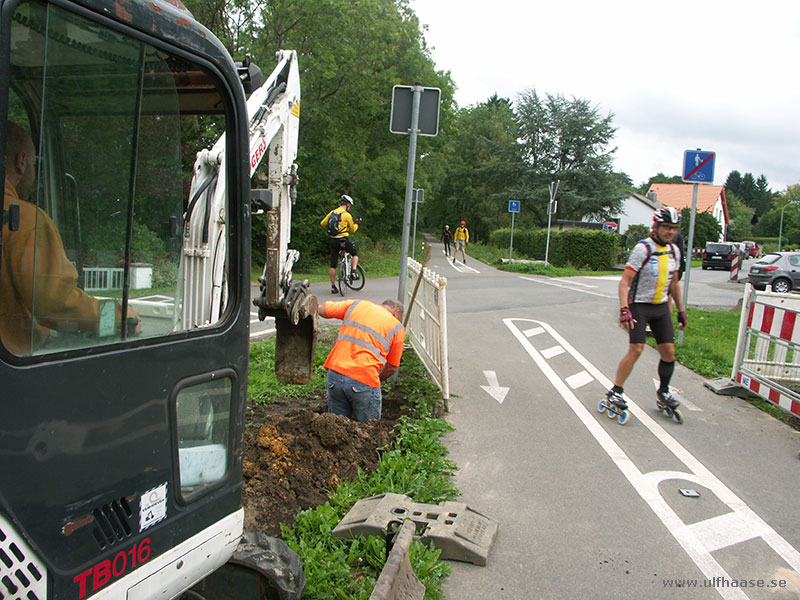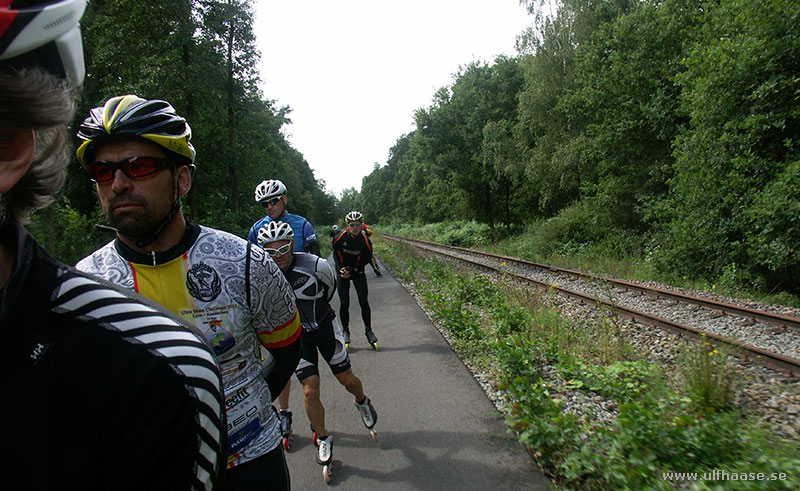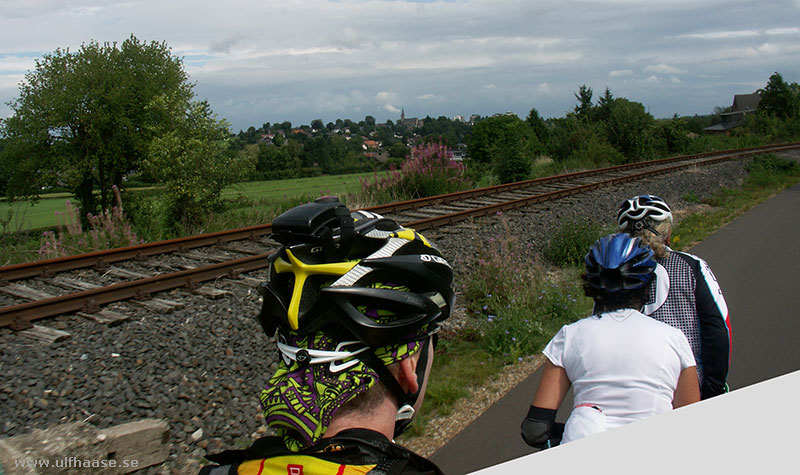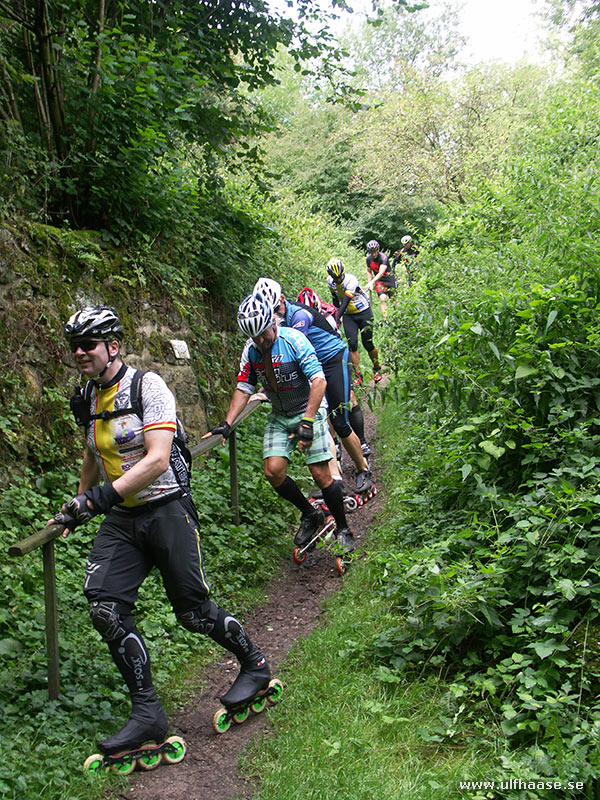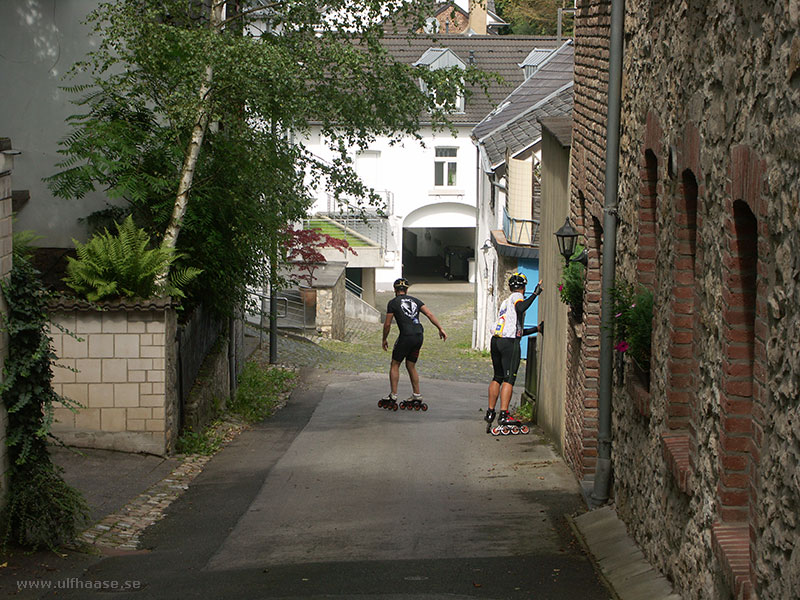 Arrival in Kornelimünster.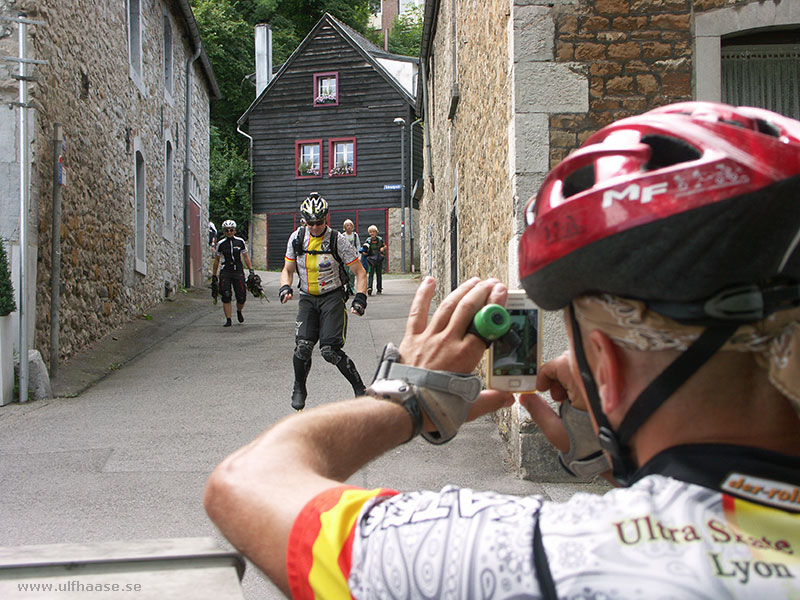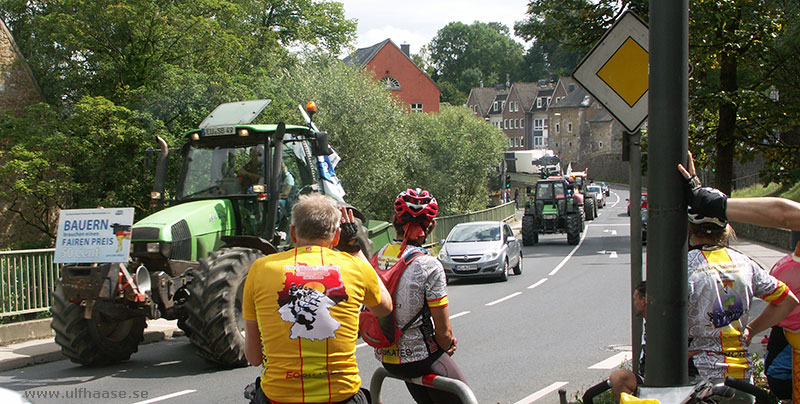 Peasants demanding higher milk prices.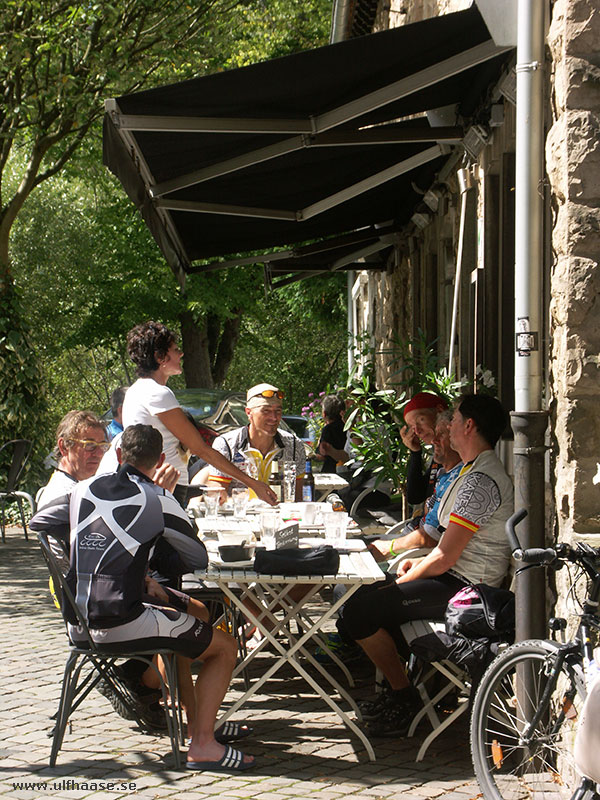 Lunch in Kornelimünster.

Next page: Day 9, continued