Ultra Skate Challenge 2015 Day 8 23 August
Kyllburg (GER) - Bütgenbach (BEL) 83 km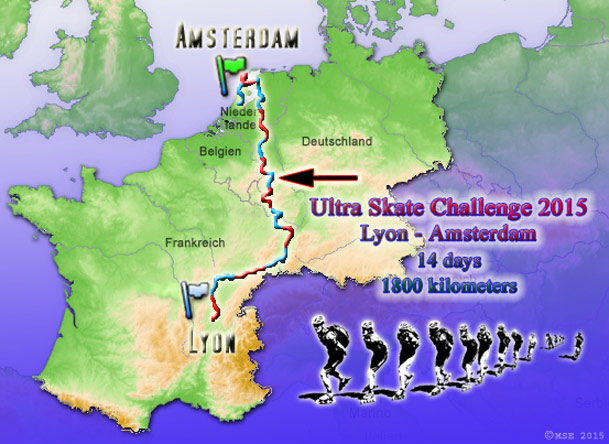 Map used by courtesy of Michael Seitz.


The Freizeitzentrum Stiftsberg in Kyllburg.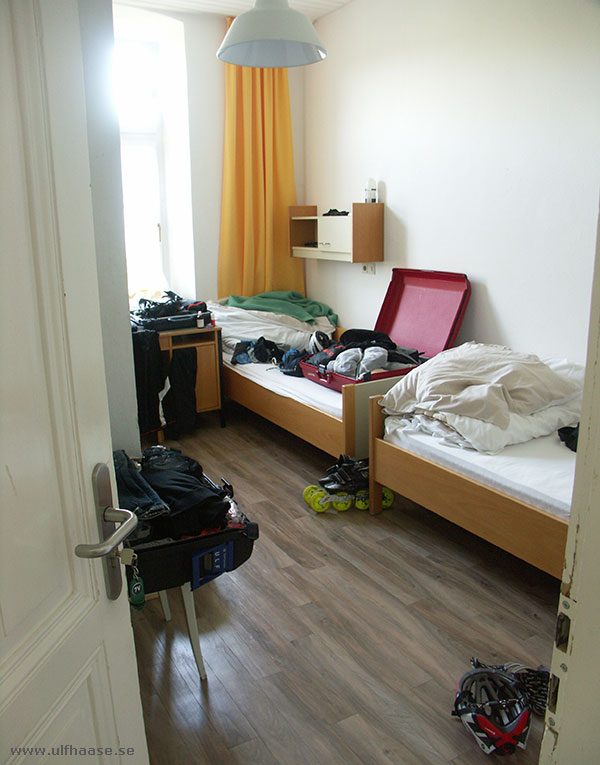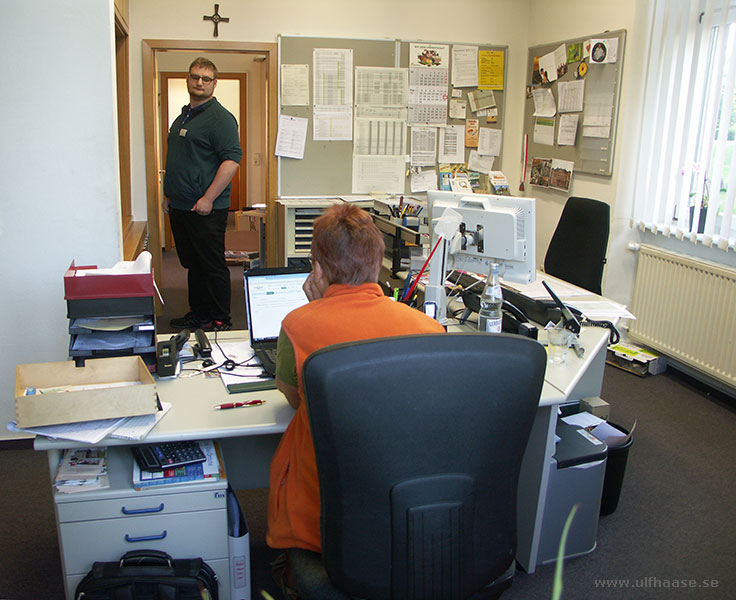 Siggi taking over the business.

Breakfast.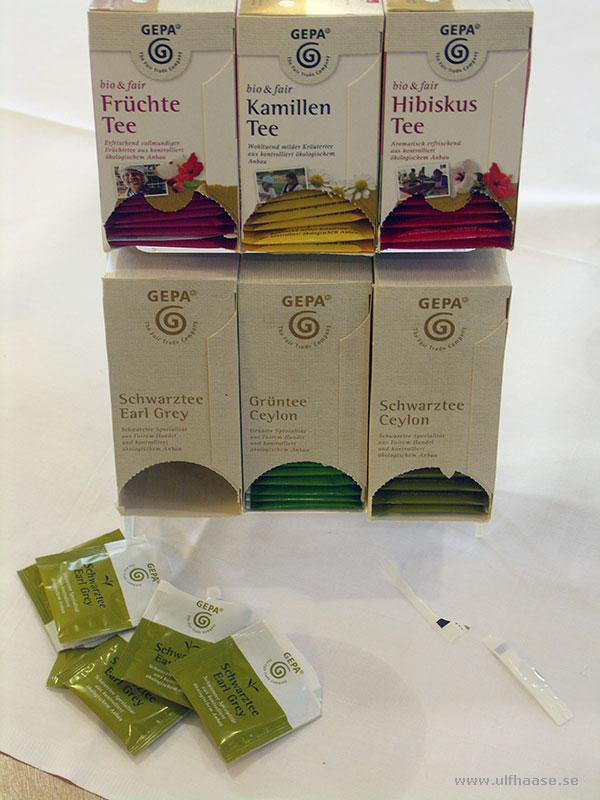 One of the tea blends was more popular than the others.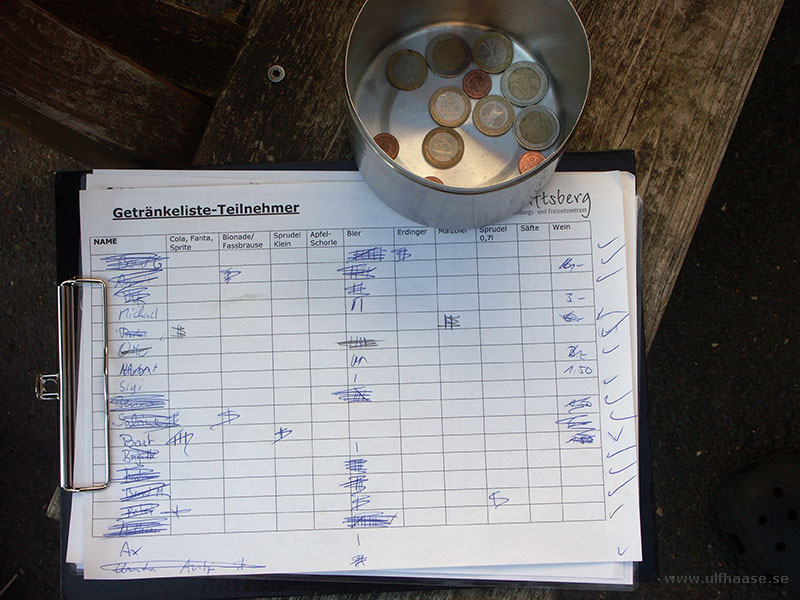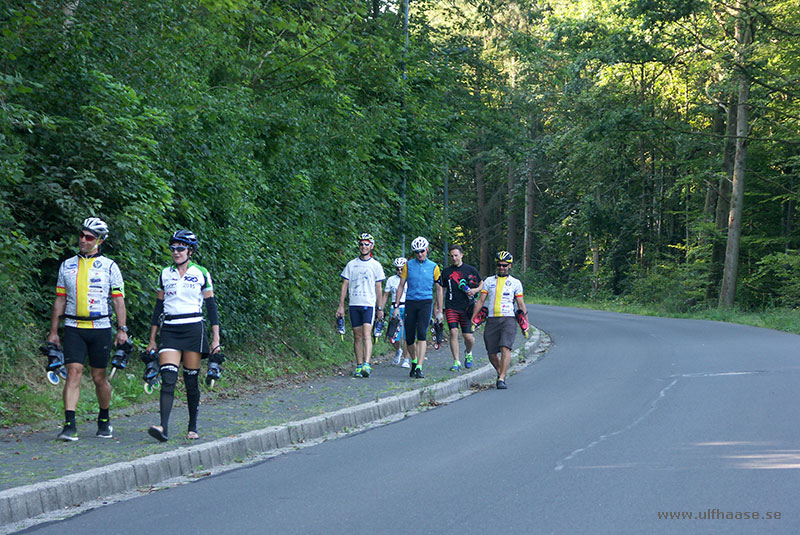 Walking to the startingpoint.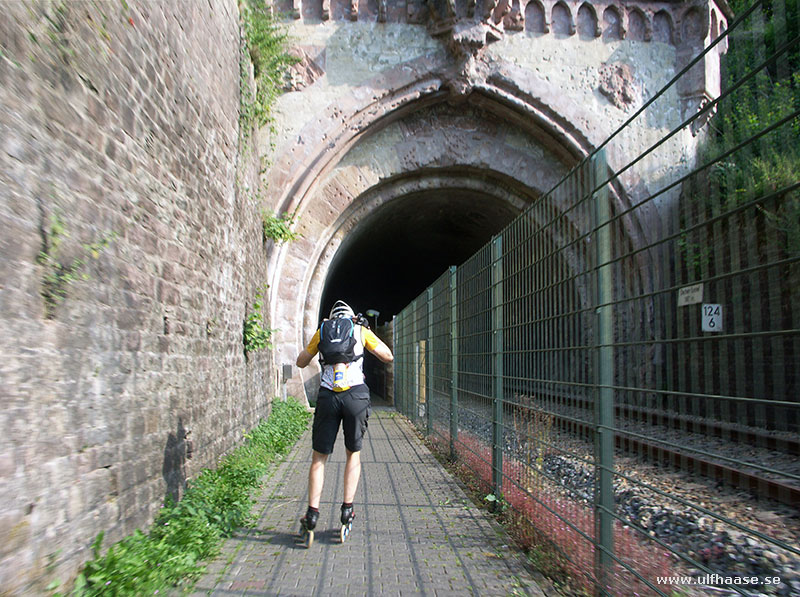 Signs of war. As I saw the bullet marks at the entry of the tunnel I started to think about them who had been inside
and how afraid they must have been. Did they survive?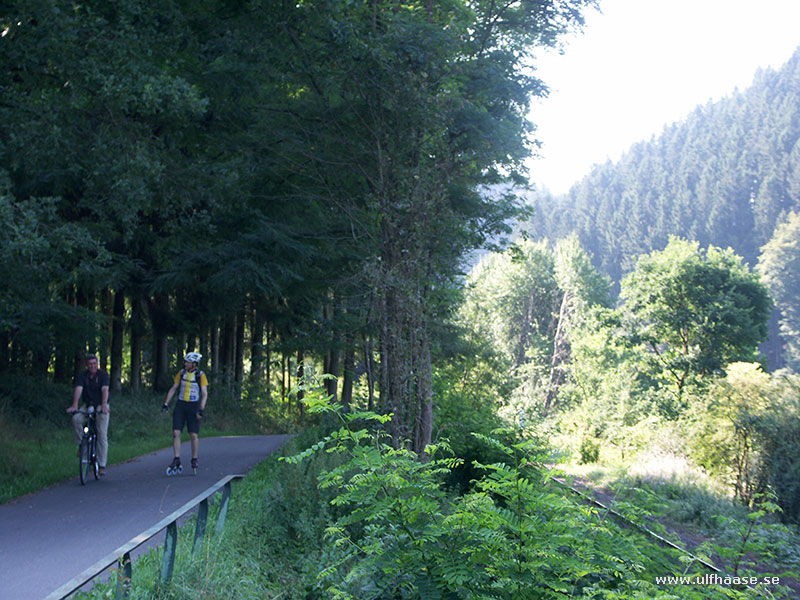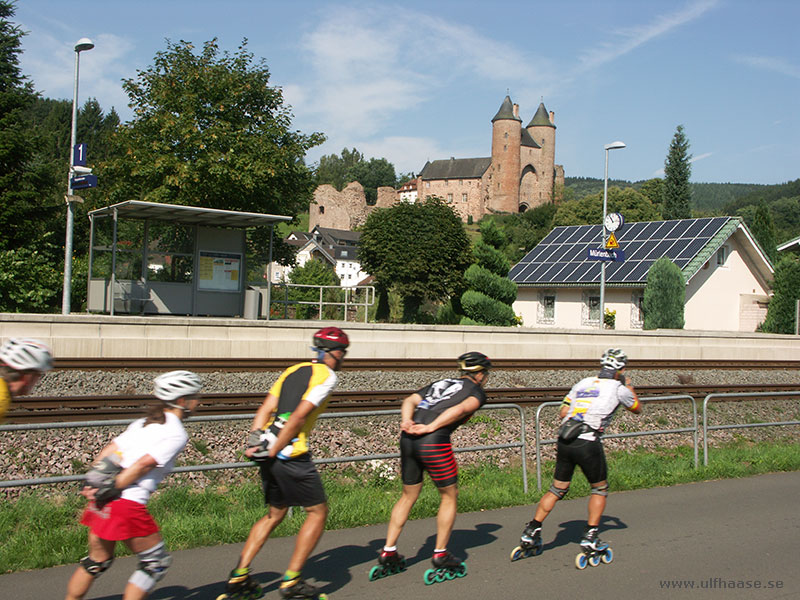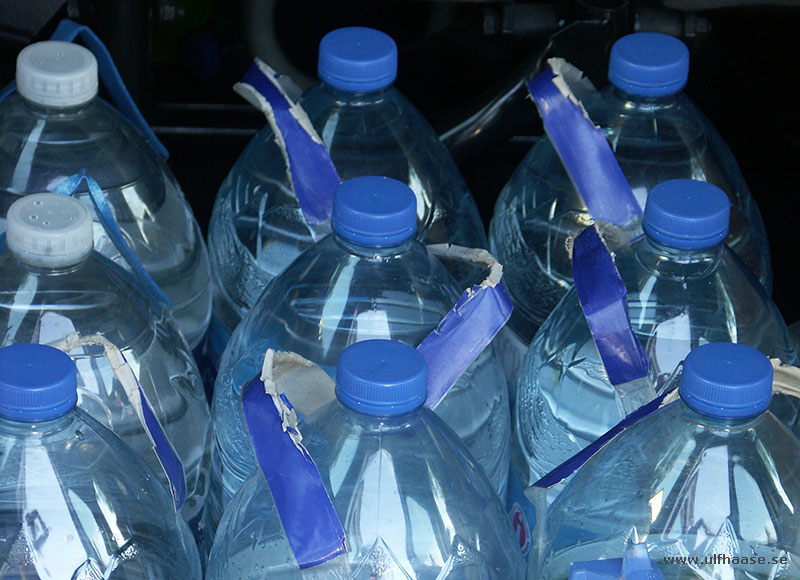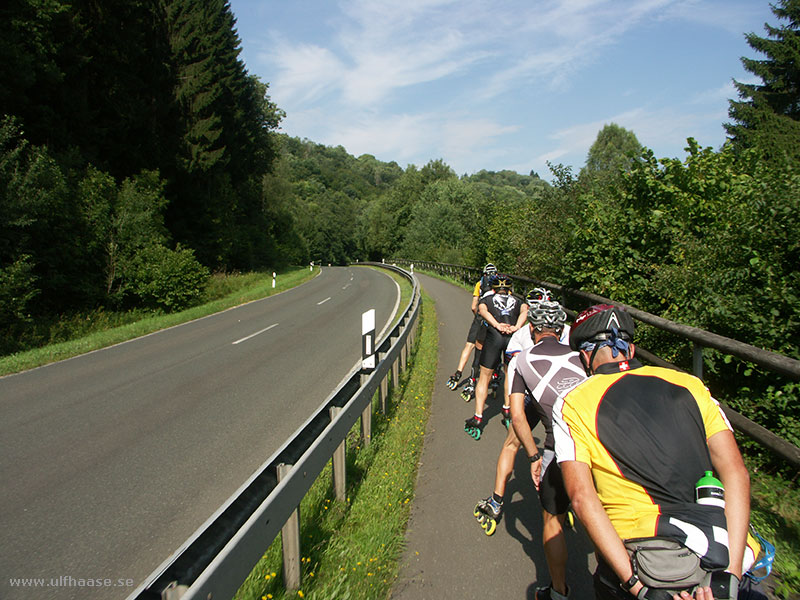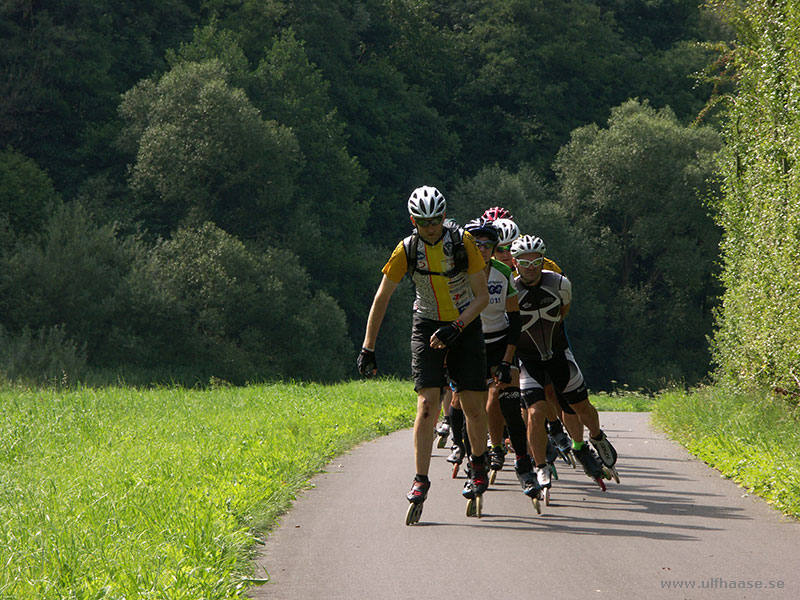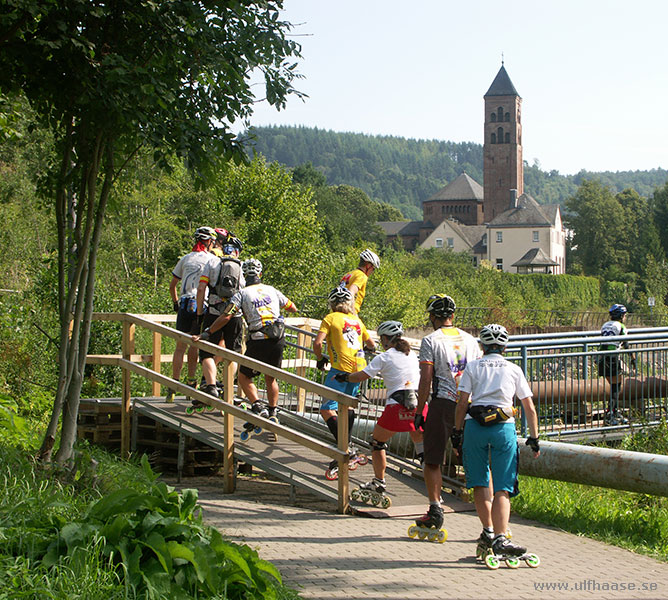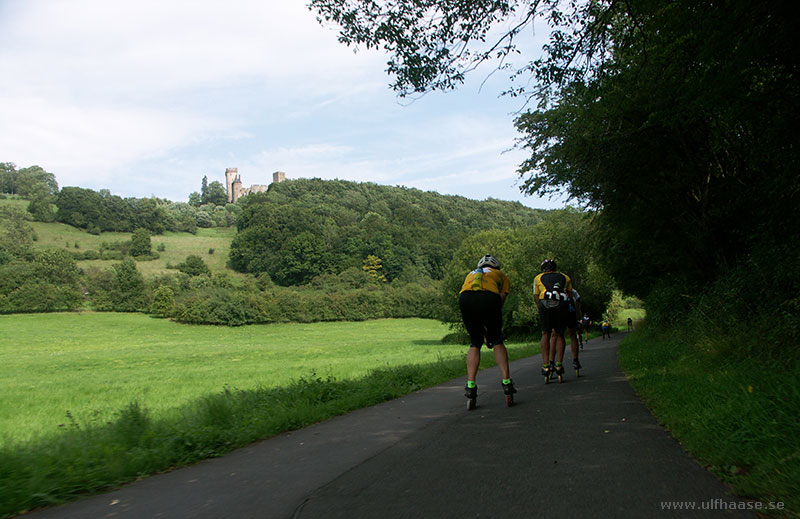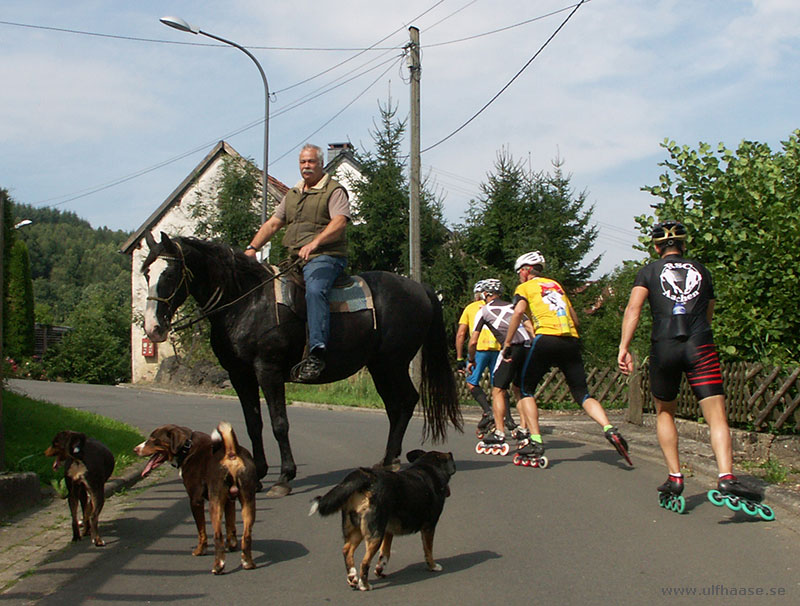 Next page: Day 8, continued