Ultra Skate Challenge 2014 + RoS + EO Race Day 13 30 August
Rhine on Skates: Rüdesheim - Koblenz - Rüdesheim 135 km (continued)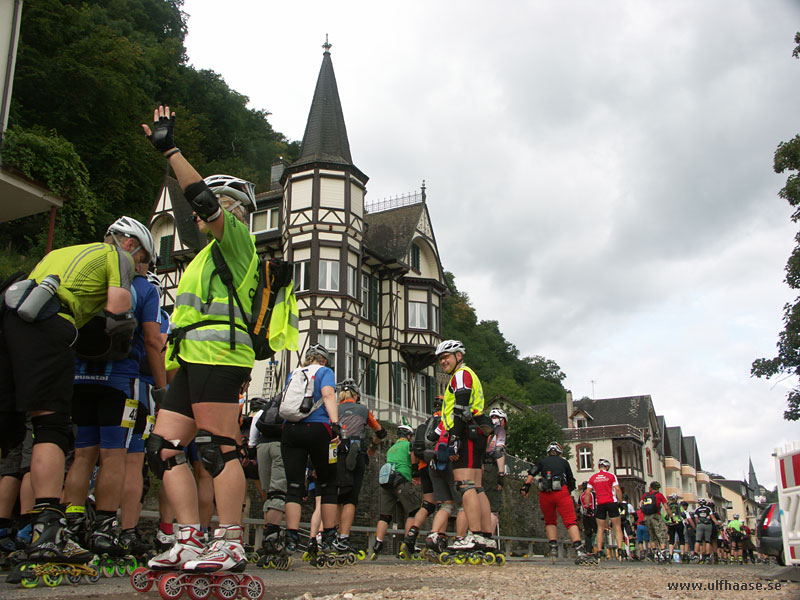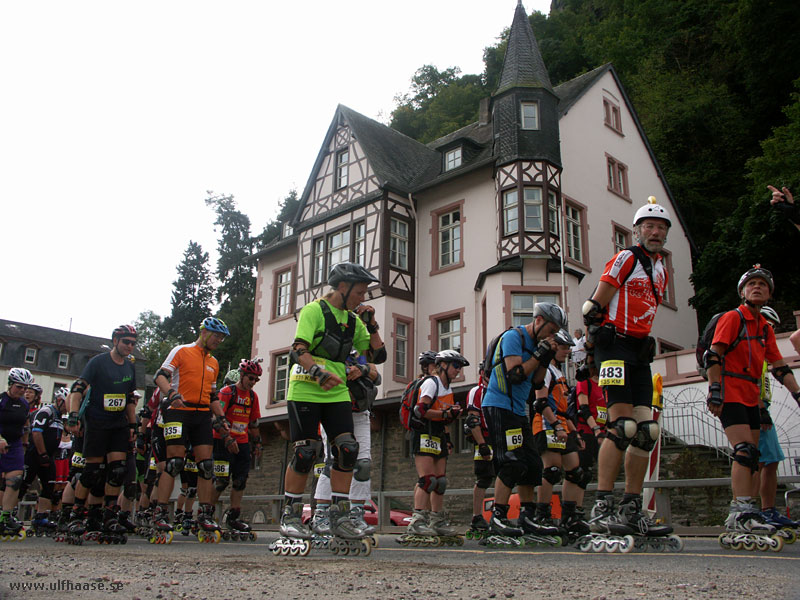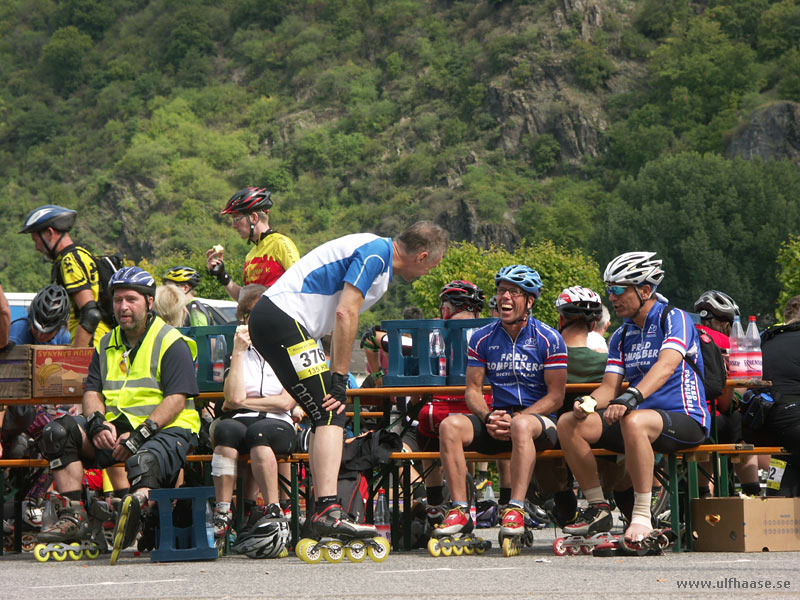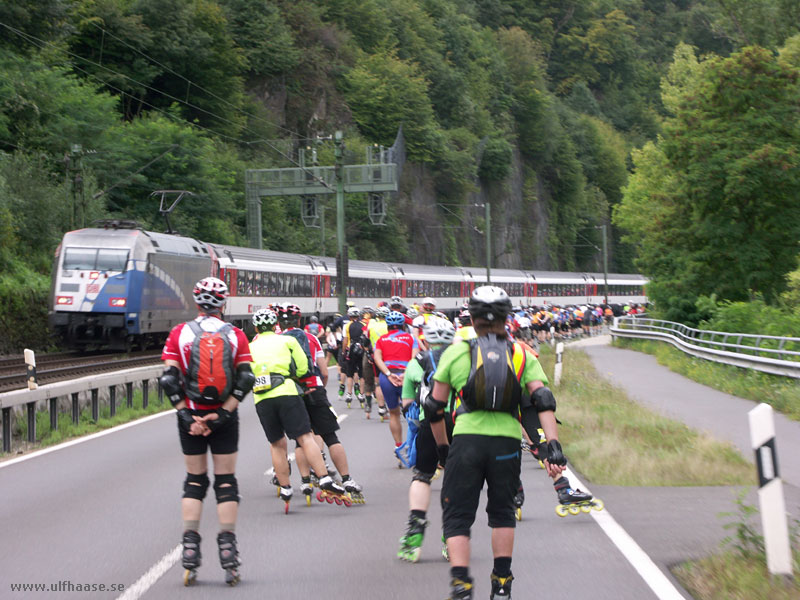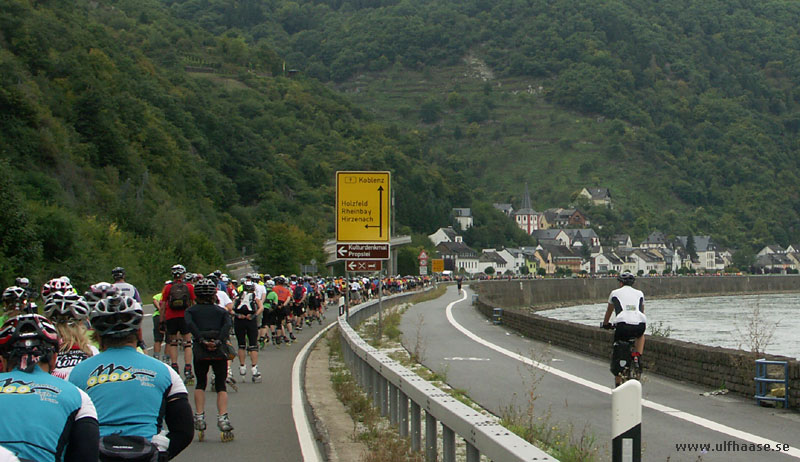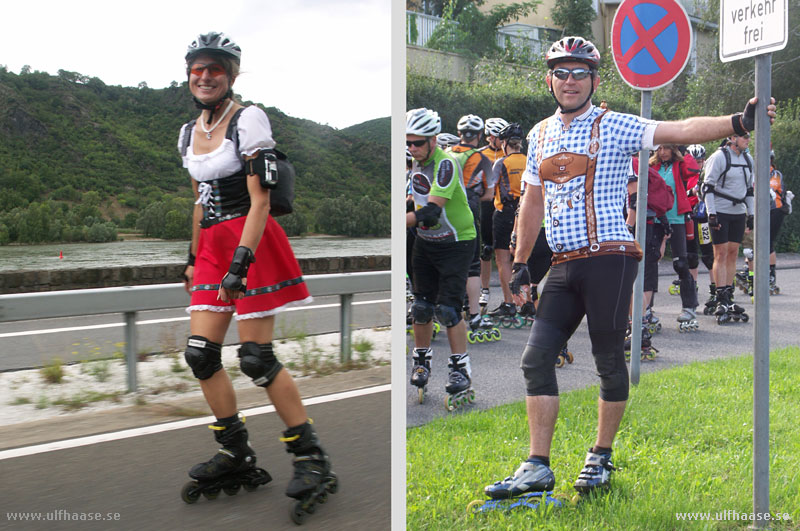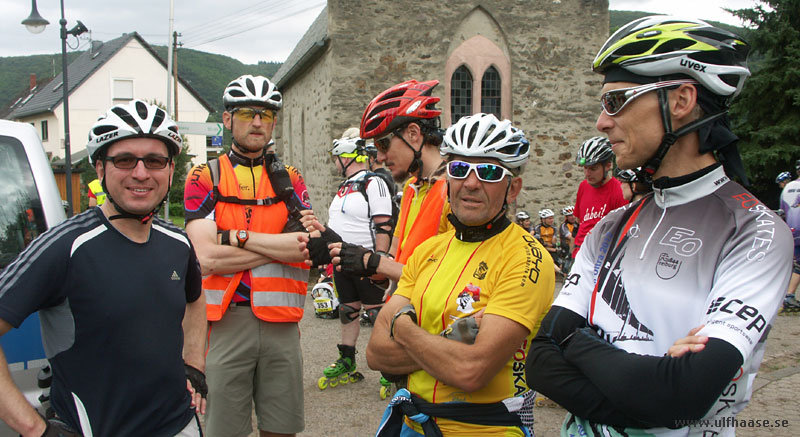 Informal USC 2013-skater meeting:
Thorsten L, Micha S, Ralf H, Peter S and Otto G. Only Tom G, Bernd G and the photographer are missing on the photo.

Spot the Ultra Skate Challenge-skater!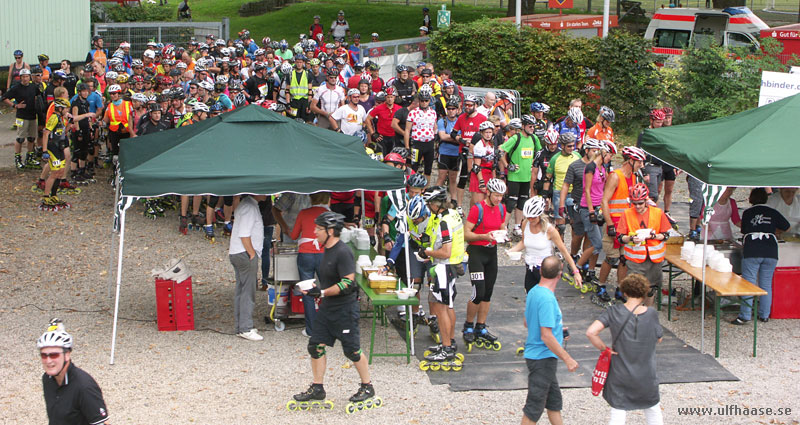 Lunch in Koblenz.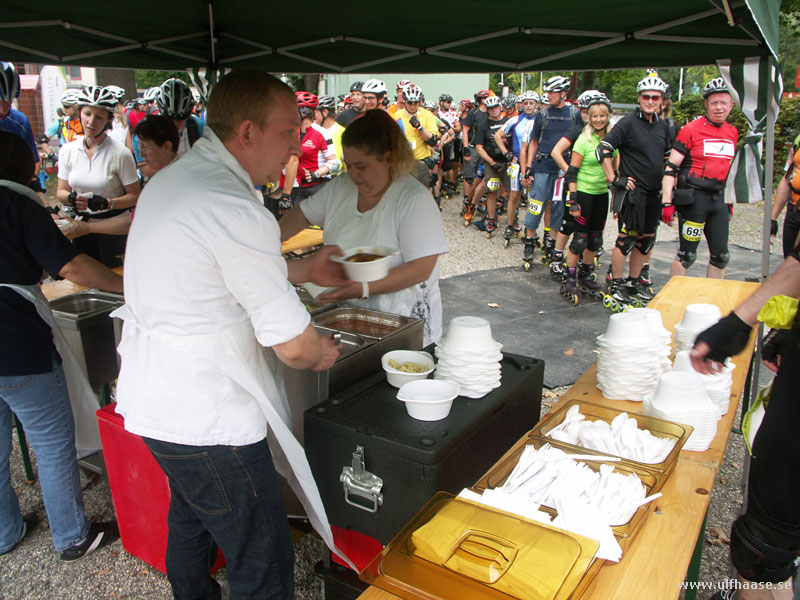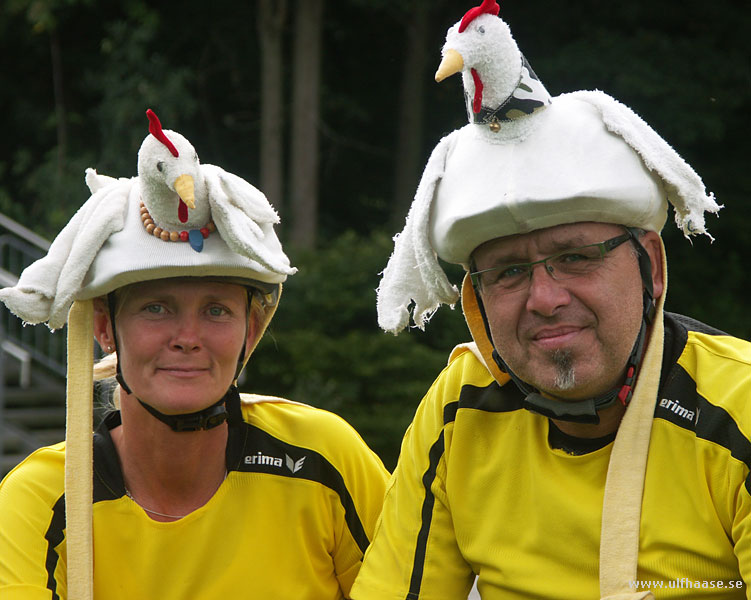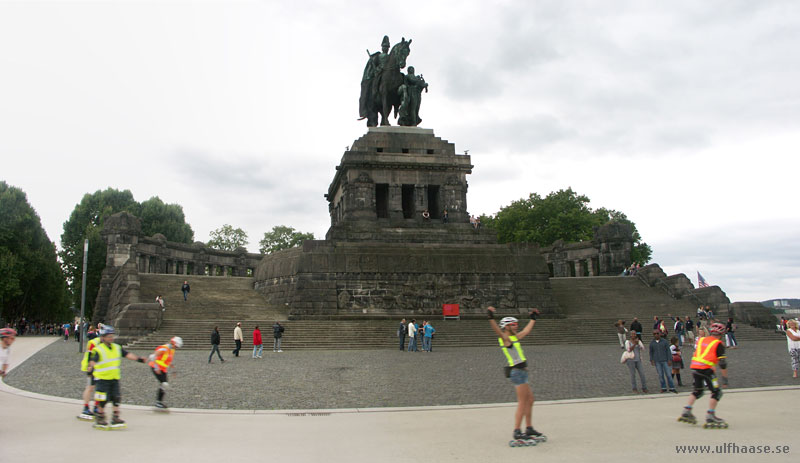 Simon P.S. passing Deutsches Eck in Koblenz.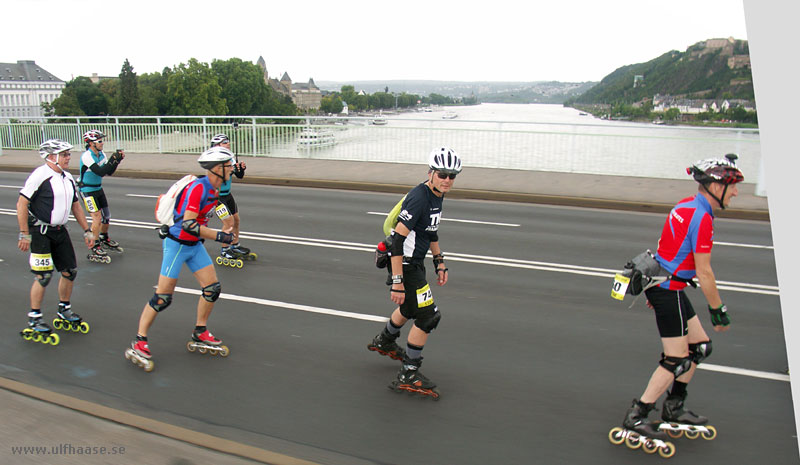 Koblenz, skating over to the other side of Rhine/Rhein.

Shelter for the rain.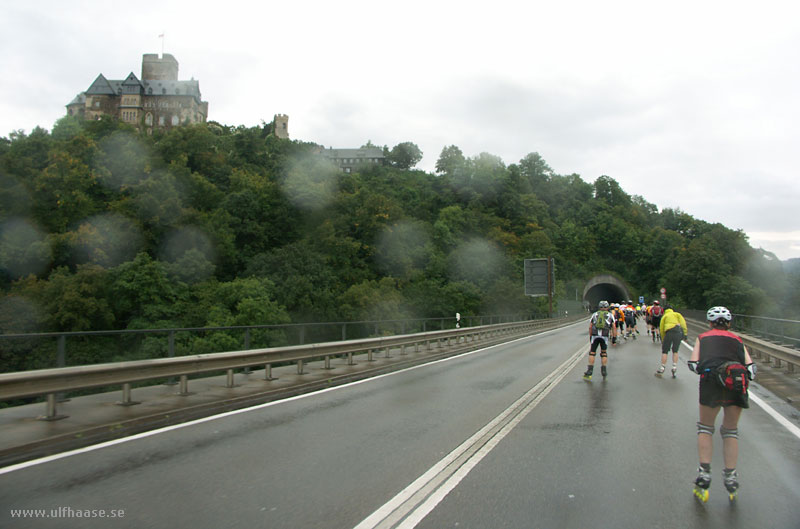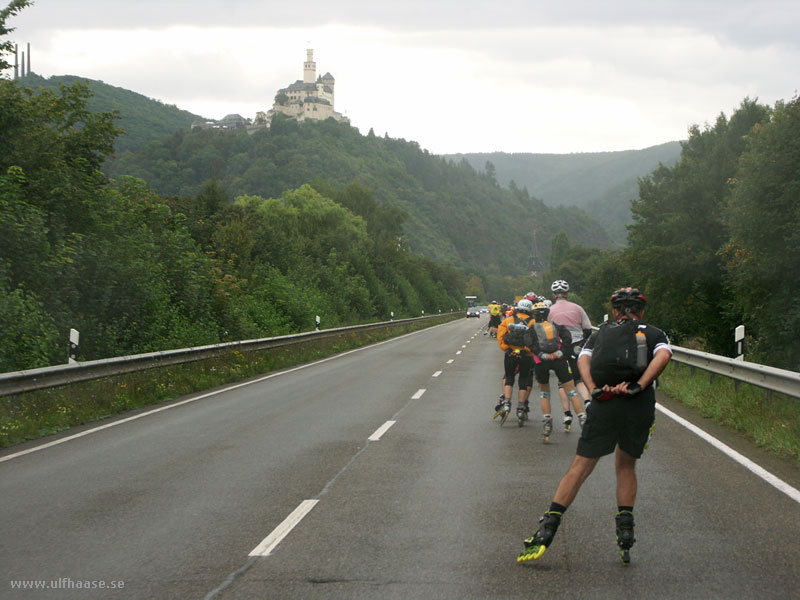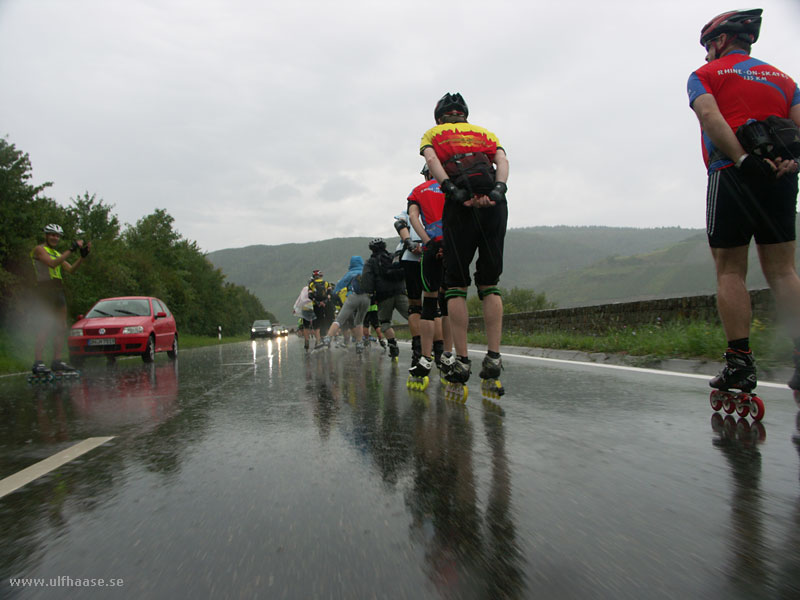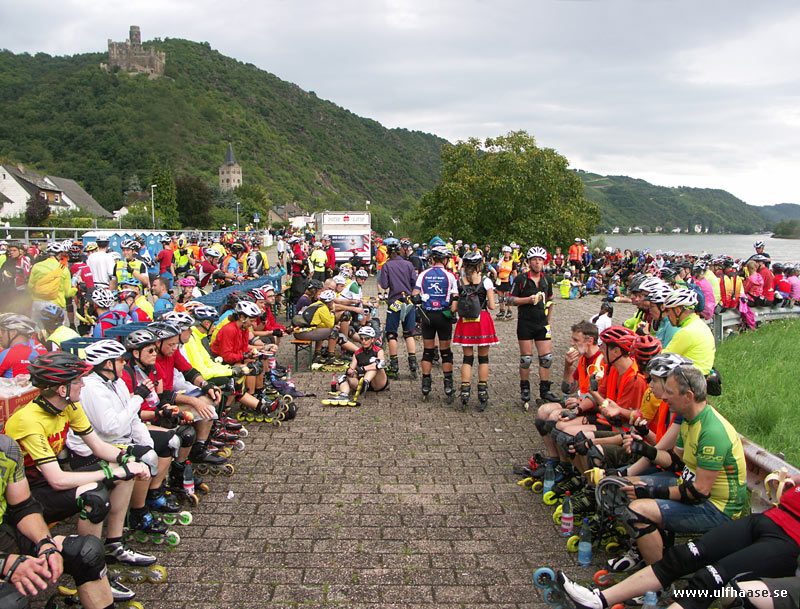 Loreley.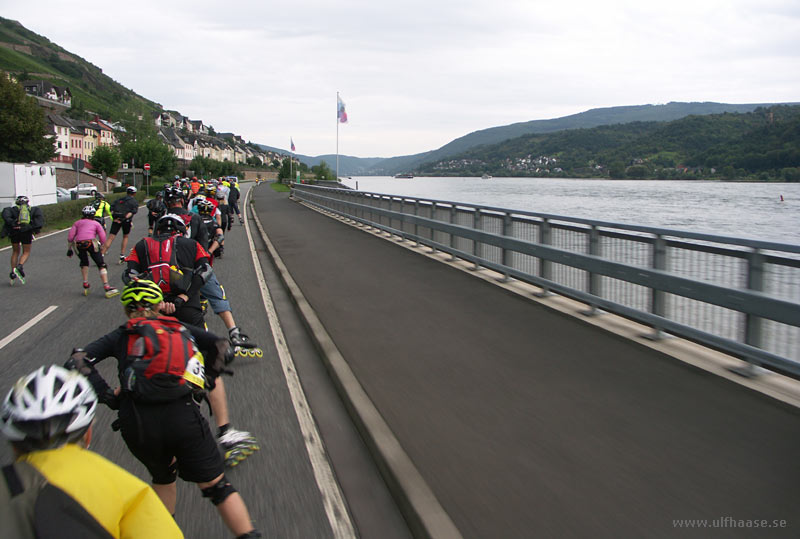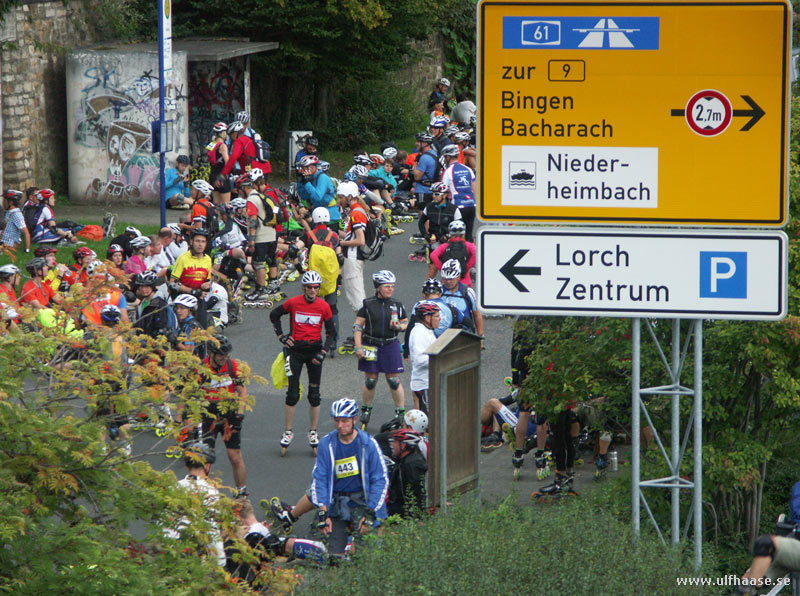 Peter S, Hans G, me and Bernd G.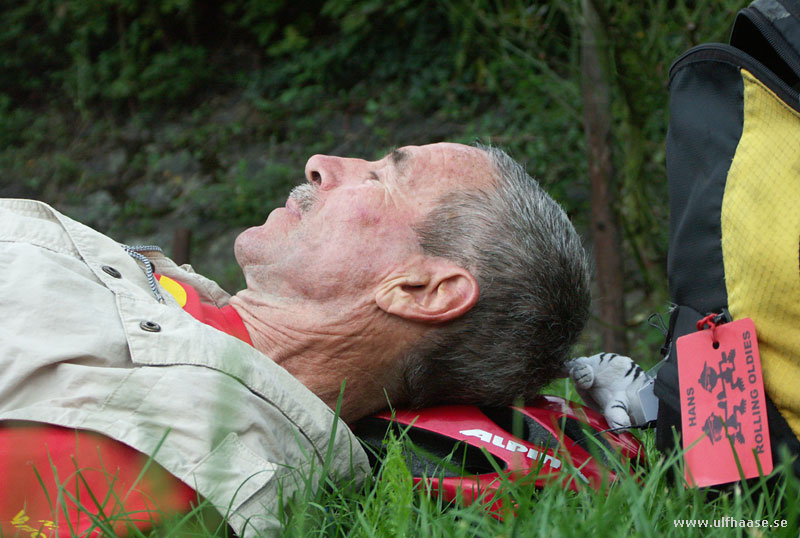 Hans G.

Back in Rüdesheim, almost at the end of the tour.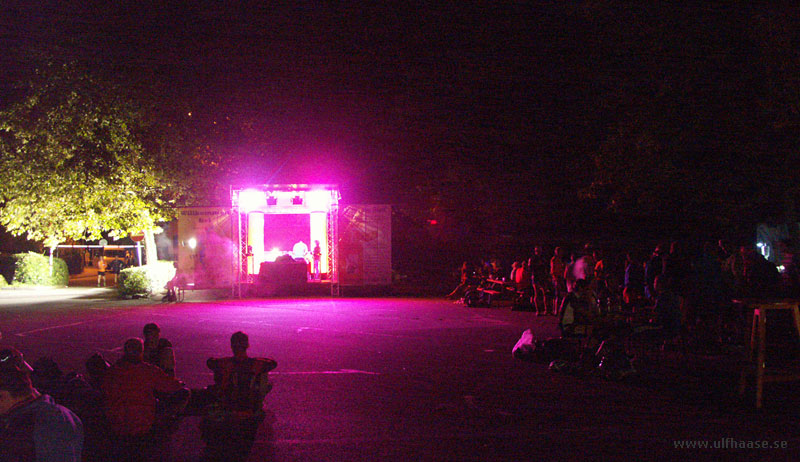 The after skate party is about to begin.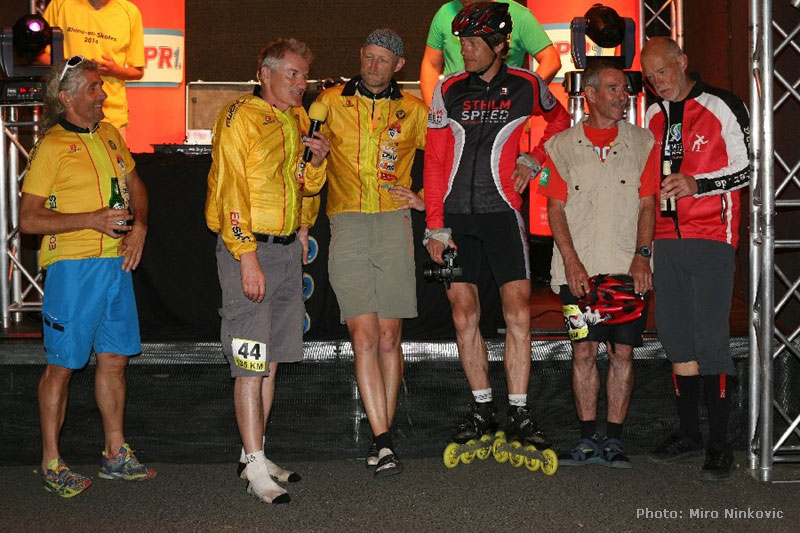 Bernd did a short presentation of our Ultra Skate Challenge tour in front of the stage.
(Photo: Miro Ninkovic, published here by courtesy of the photographer.)

About our group on the RoS blog while we still had two days of skating before we got to Rüdesheim.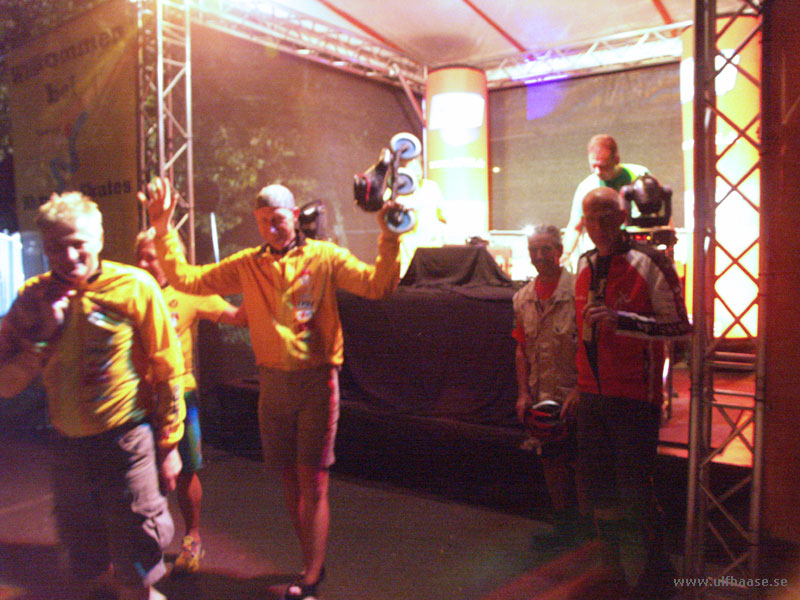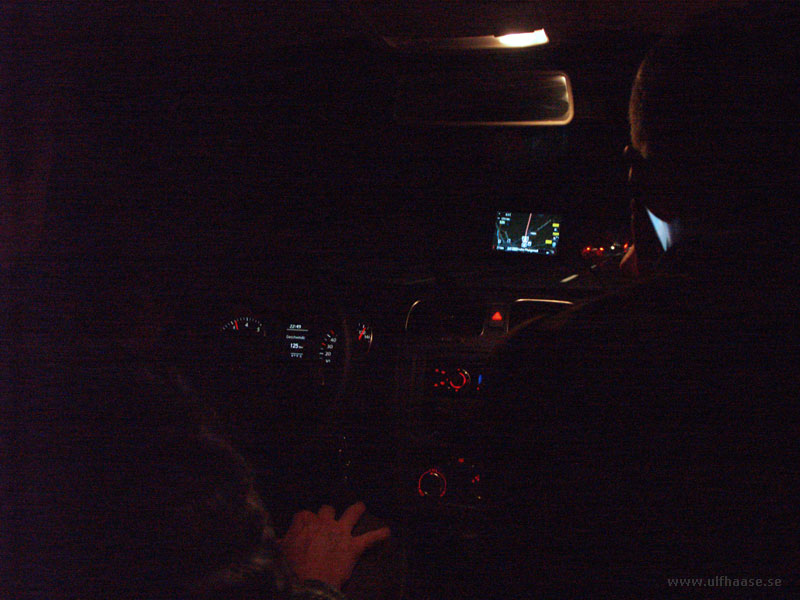 But it wasn't quite over yet. Micha and I wanted to participate in the EO Race (a marathon) the next day.
A thousand thanks to Dieter Modersitzki who drove us from Rüdesheim to Offenburg (close to the French border).

The hotel in Offenburg (close to the French border).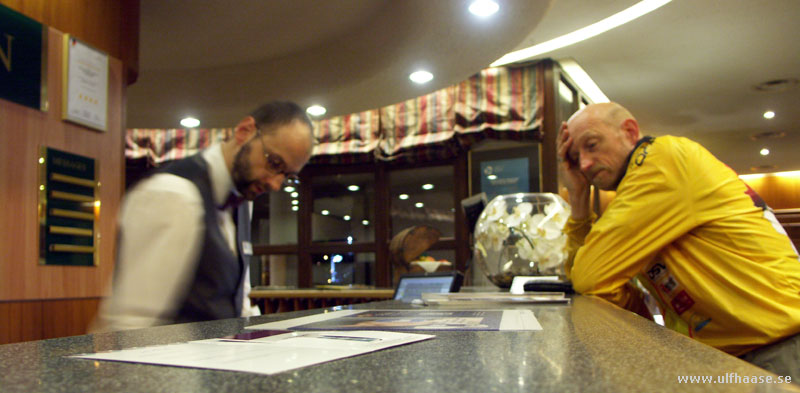 At 00.25 am.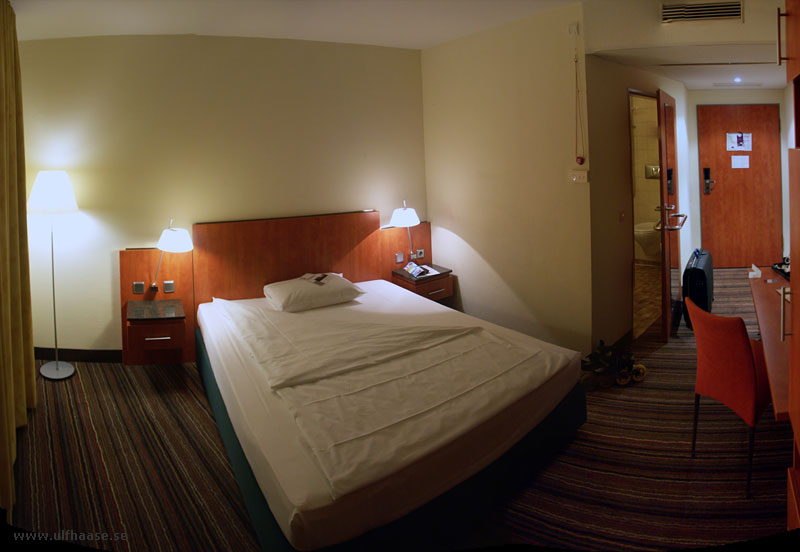 Next page: Day 14, EO Race in Schiltigheim (Strasbourg, France).