Ultra Skate Challenge 2014 + RoS + EO Race Day 1 18 August
Gothenburg - Falkenberg 136 km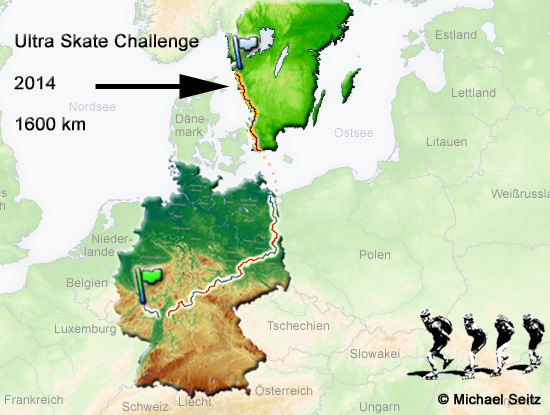 Map used by courtesy of Michael Seitz.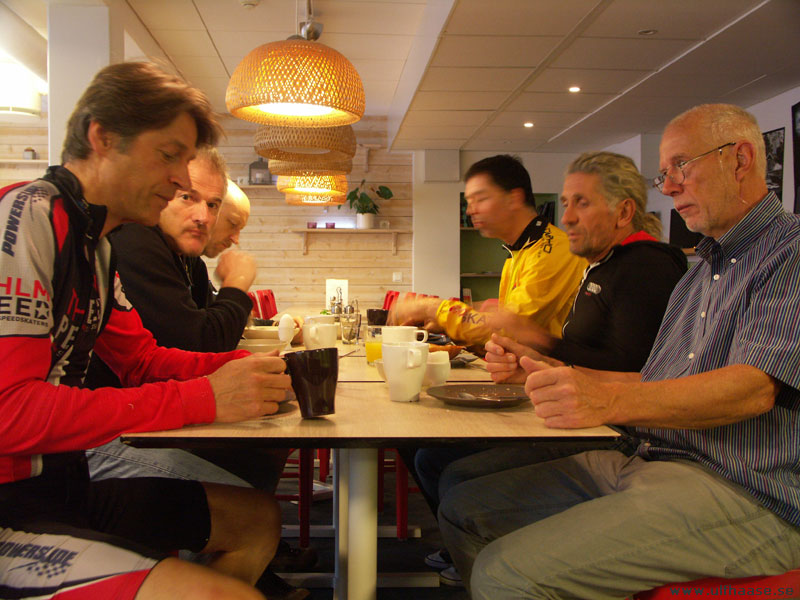 Breakfast. (Photo taken with self timer.)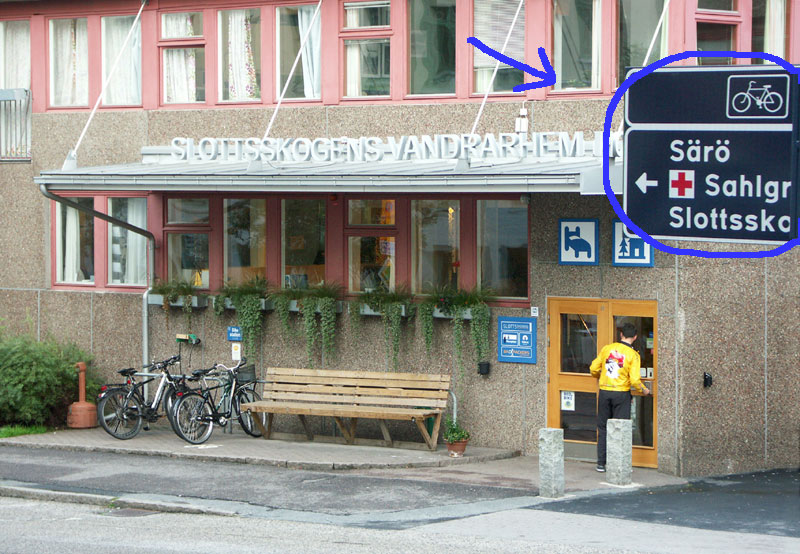 The track started right outside the youth hostel.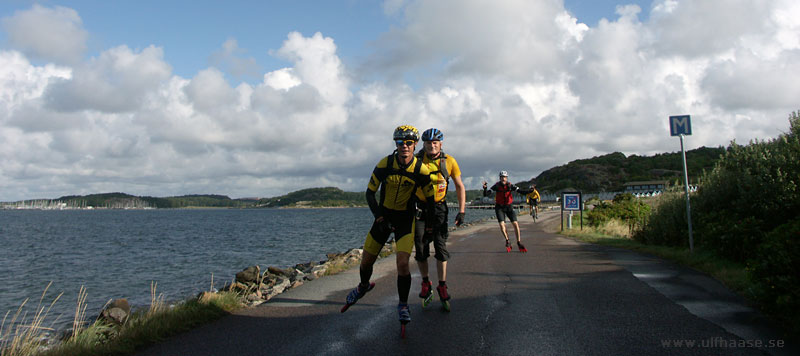 In front Jocke Ahlgren Fernström. Jocke was our eminent guide all the way from Gothenburg to Falkenberg.
And not only that, it was quite windy and he offered us his back to draft behind all day. Thanks Jocke!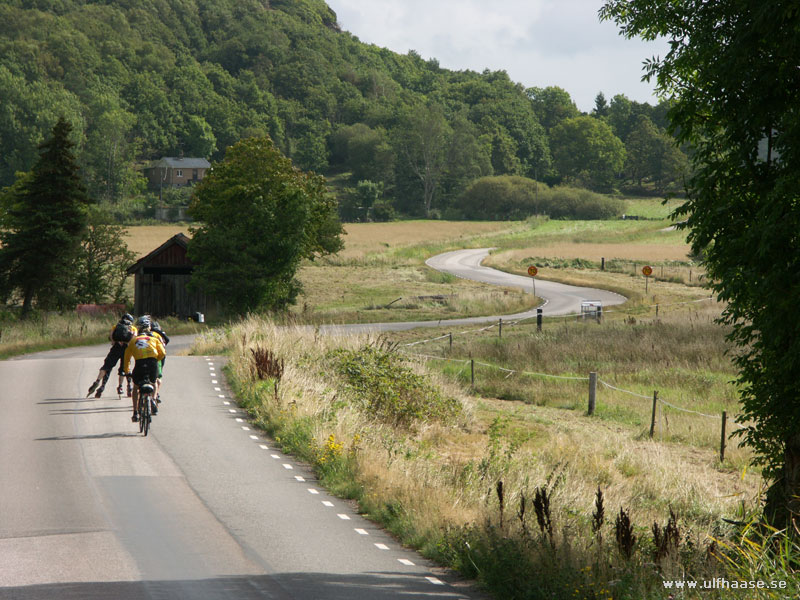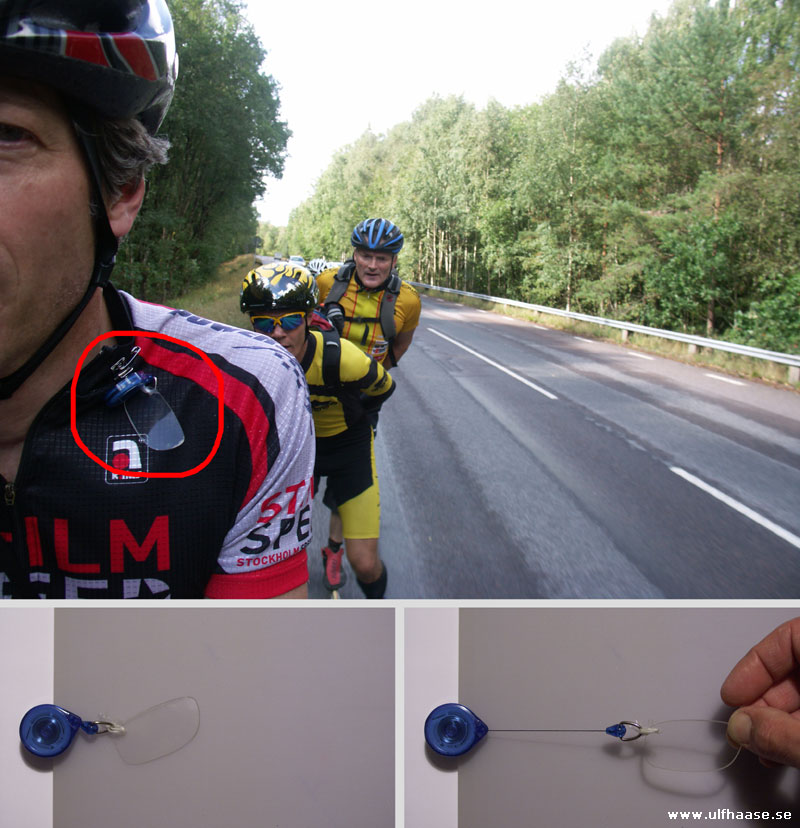 My own invention; instead of fussing with glasses when having to read the map.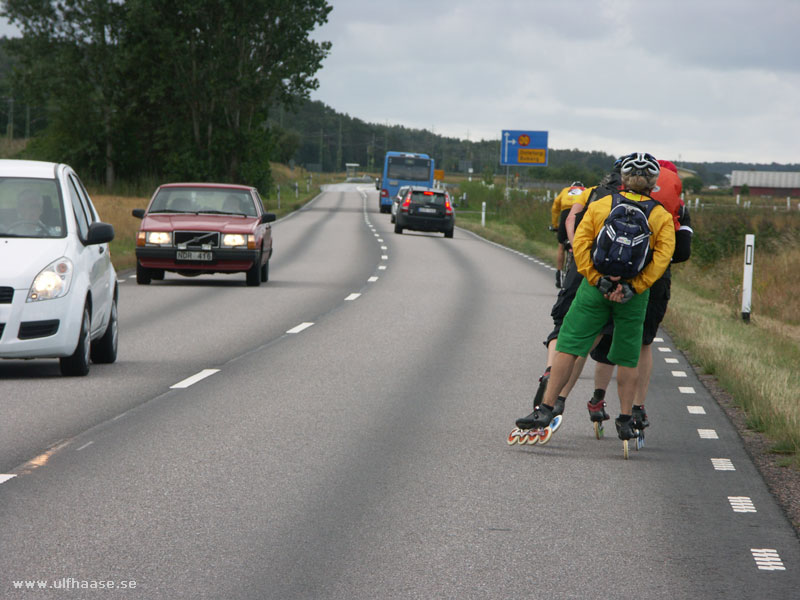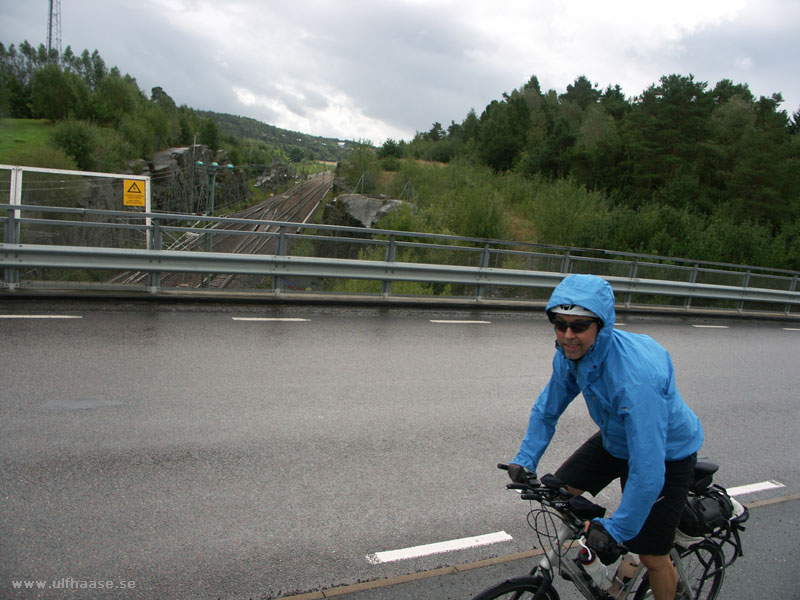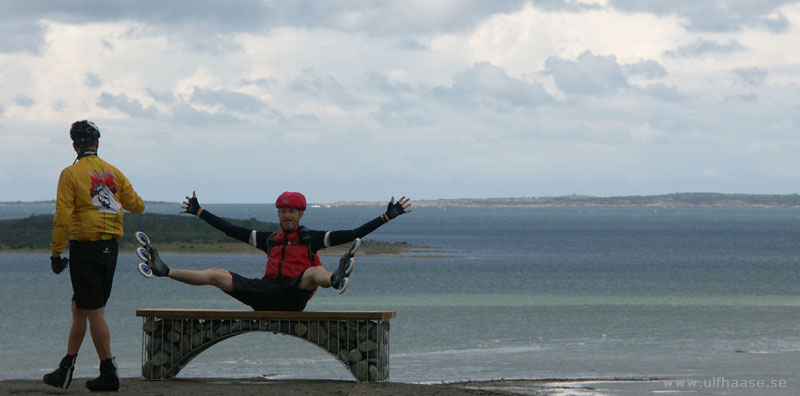 (Photo taken with self timer.)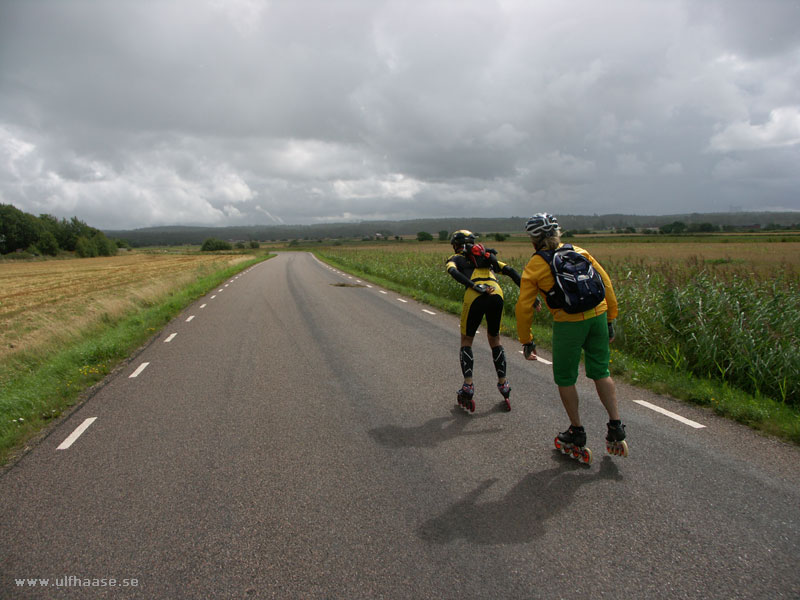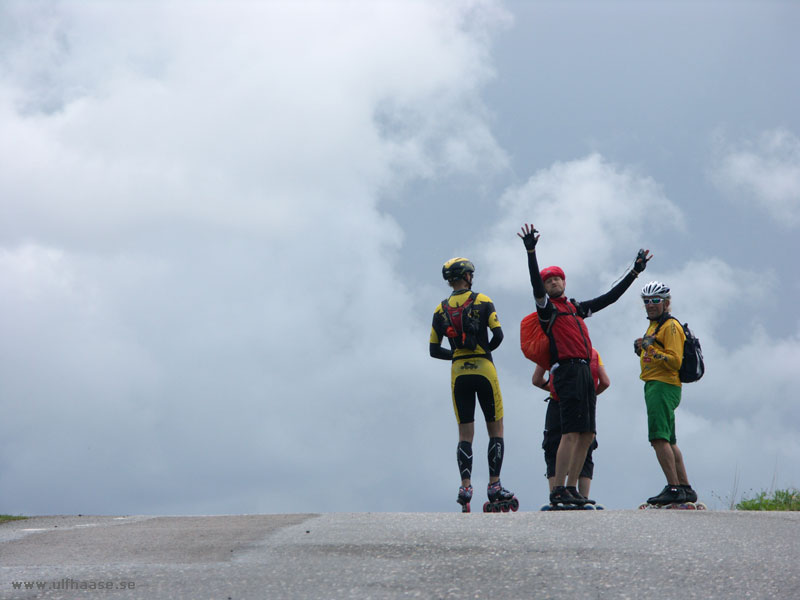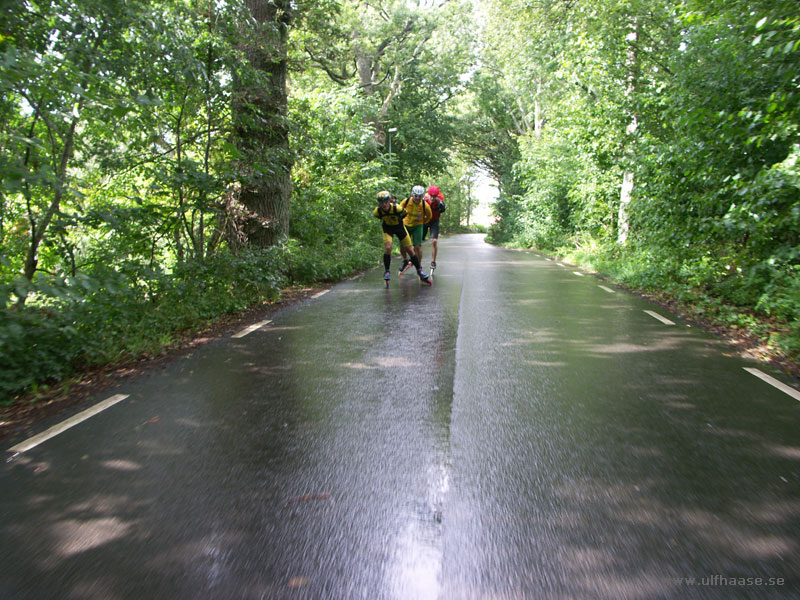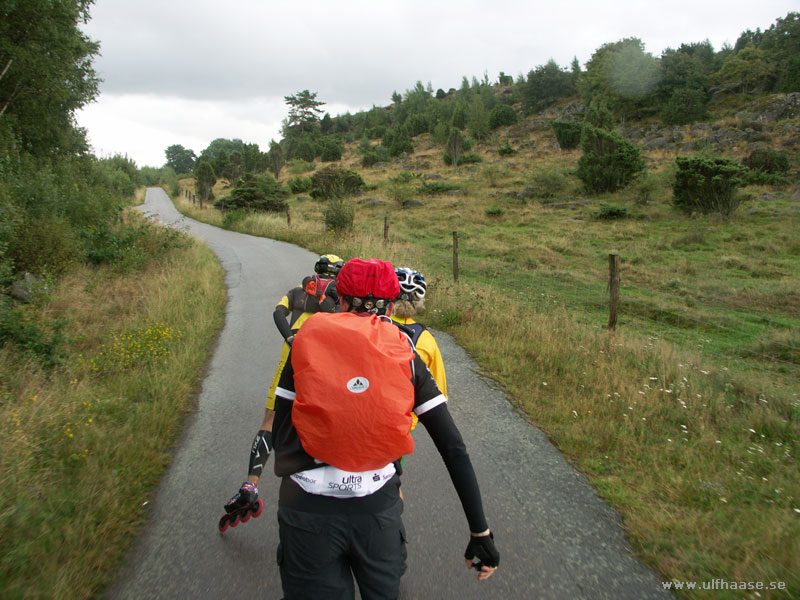 Passing Gamla Varberg north of Varberg.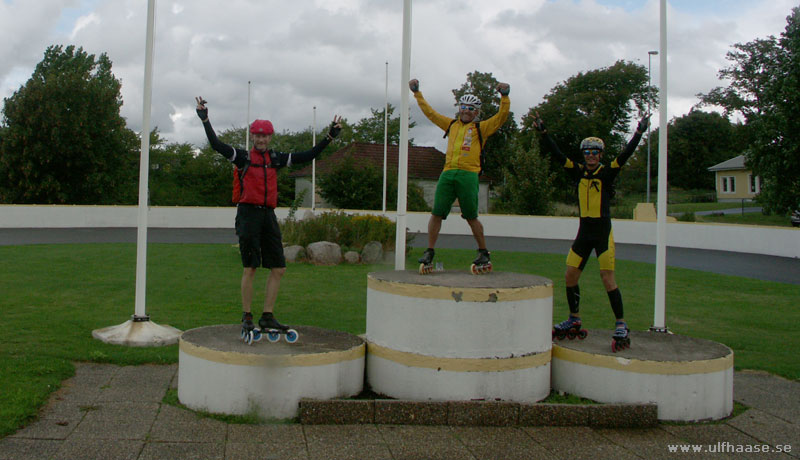 At the skating track in Varberg.
The skating track in Varberg
Here are some old photos:

Photo taken in August 2009.

Here is a "report" with photos I did in June 2005 as the track was under construction. (Opens in a new window.)

Leaving Varberg.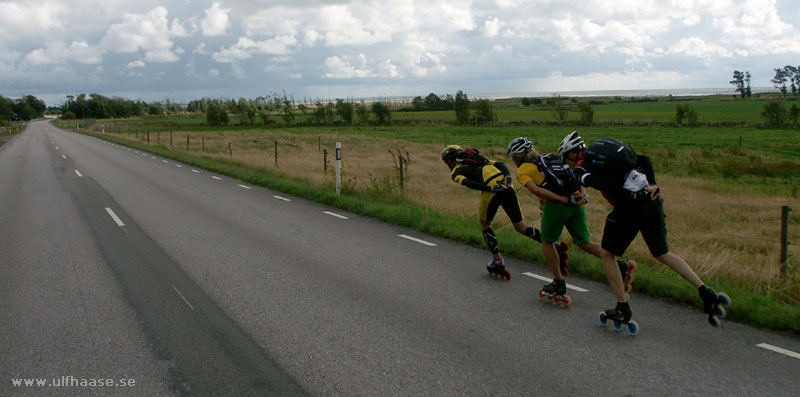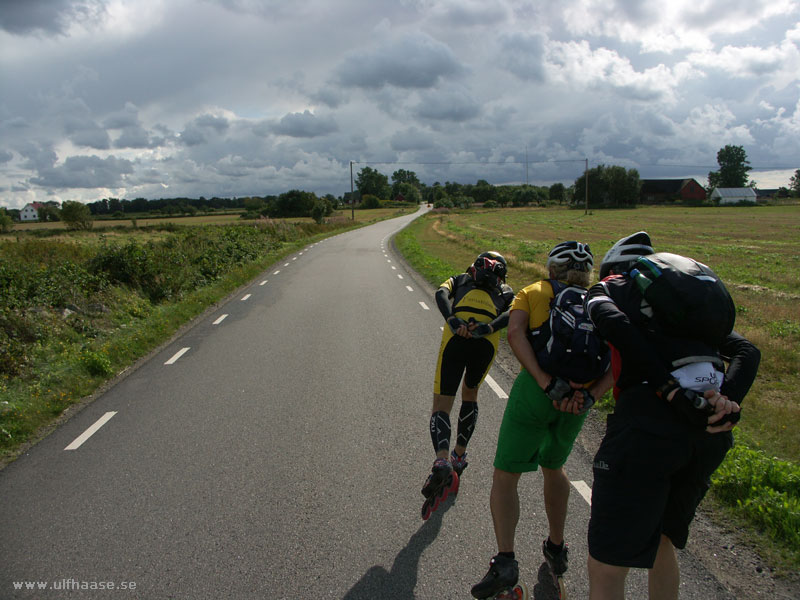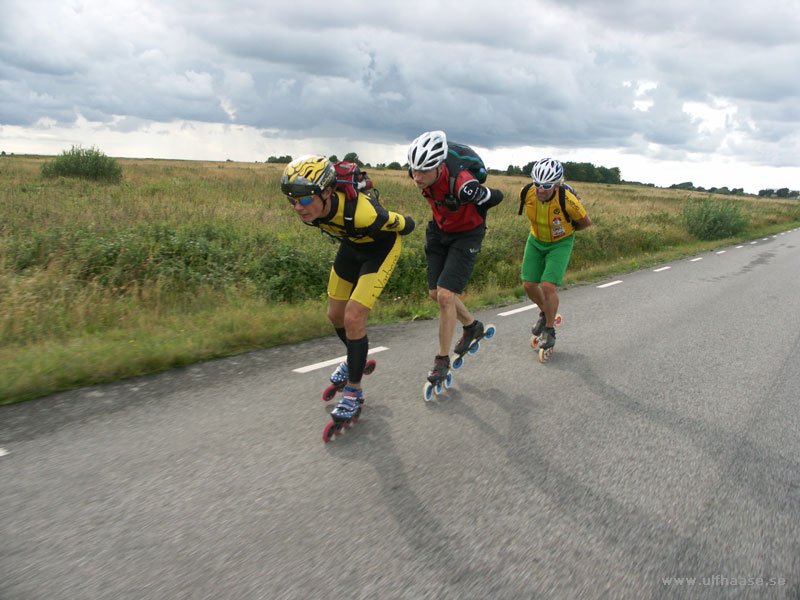 In Falkenberg.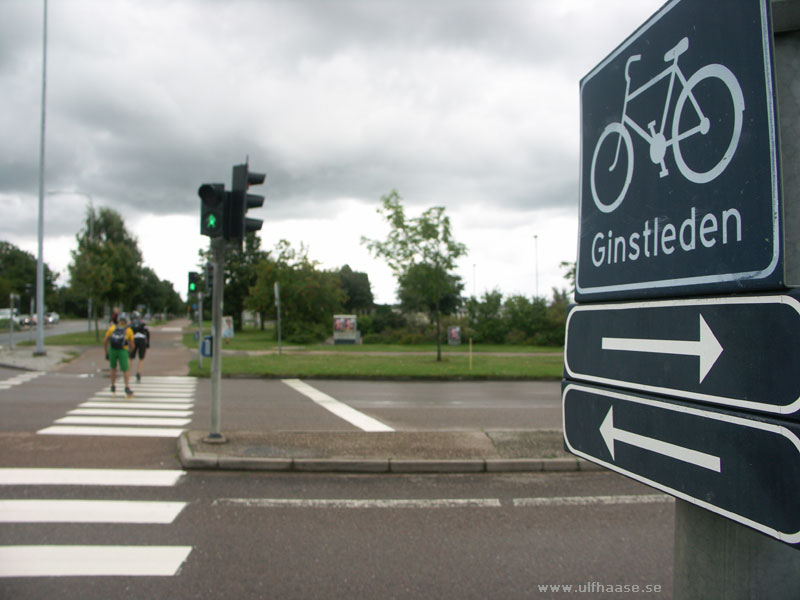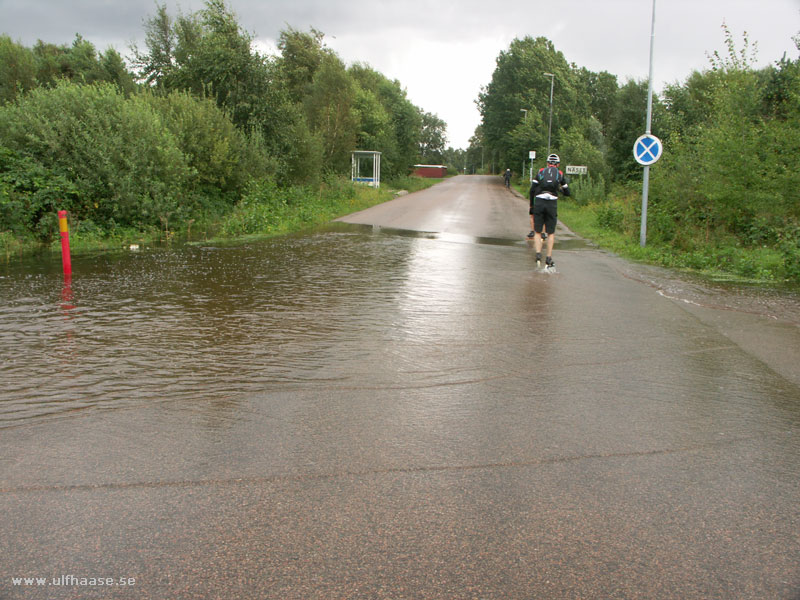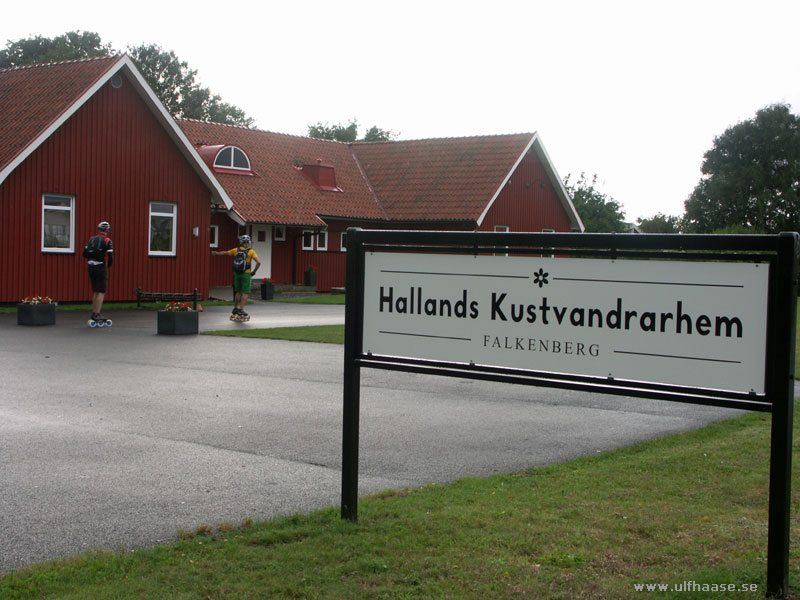 Arriving at the hostel in Falkenberg.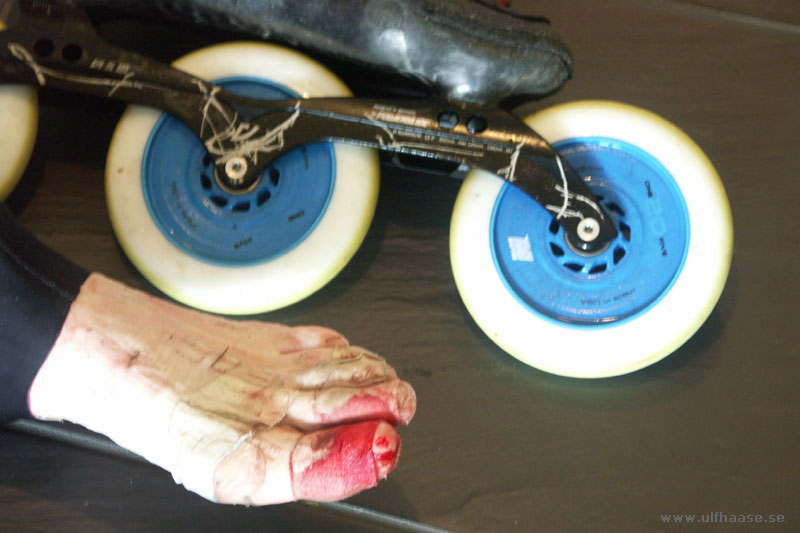 (Not my foot.)
Next page: Day 2