Palmadula - Argentiera.

Palmadula - Argentiera. It was going faster and faster. The usual command "stay in line" dissolved into some sort of "each man tries to survive for himself". Since we all thought that we were on the right way we continued all the way down.
I did not dare to pick up my camera in the most "interesting" parts.

Exited skaters down in Argentiera.

Than we had to skate all the way up again (no problem).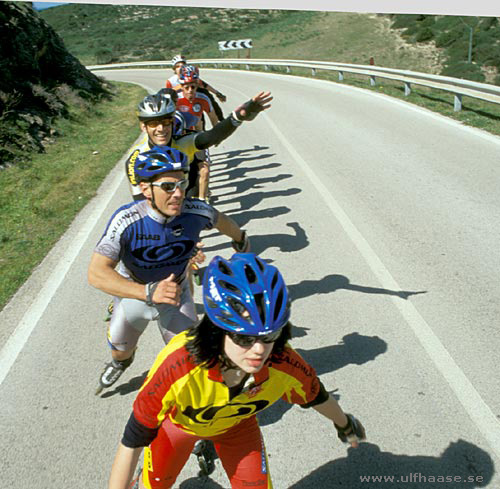 Hello Wolfgang!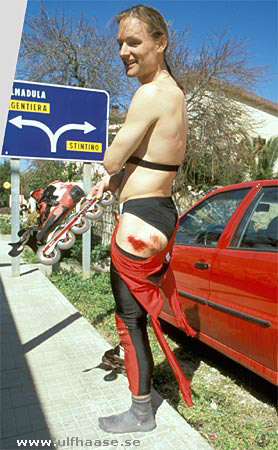 Lars showing his "Pizzatasche".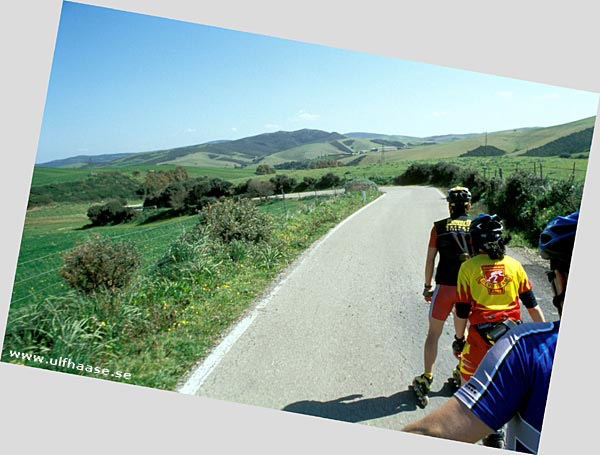 In the Canaglia area (above).

Lunch. Wienerschnitzel and pasta was served.