Summer vacation in Varberg, July 2006
Once again I have spent some summer weeks in Varberg. Varberg offers both hard training
and leasure skating.
This summer the focus was on track skating for the upcoming Swedish Championships (SM)
and National Veteran Championships (RM) that were to be held on the new track here in
Varberg a few weeks later.
(Photo: me)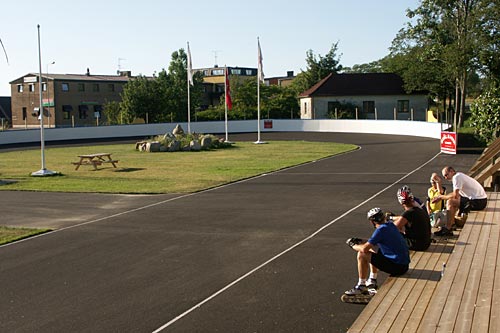 (Photo: me)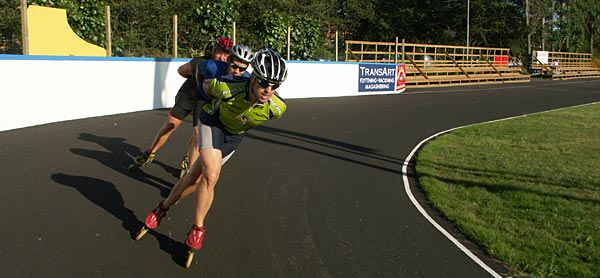 (Photo: me)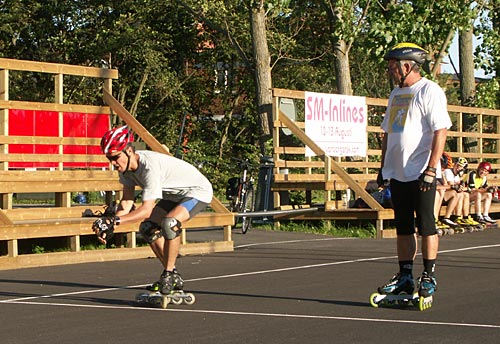 Dennis Bengtsson of Varbergs Rullskridskoklubb teaching Tom Meyerson Goldschmidt
the starting position for 200 meter sprint.
(Photos: me)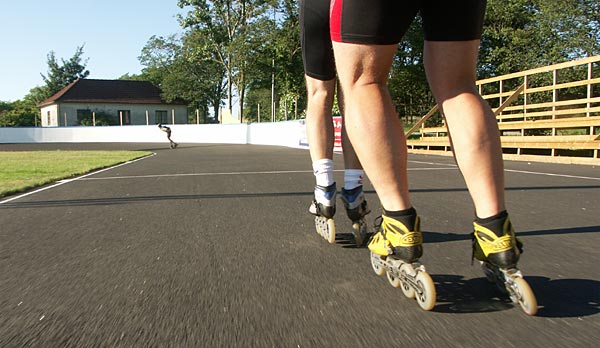 (Photo: me)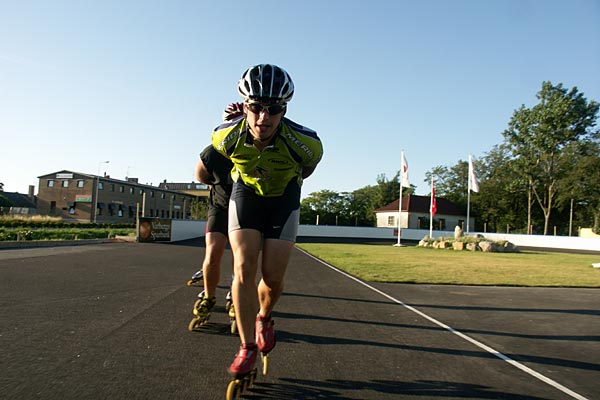 (Photo: me)

Niklas Tenglund (in front), Peder Severinsson and Kent Nilsson.
(Photo: me)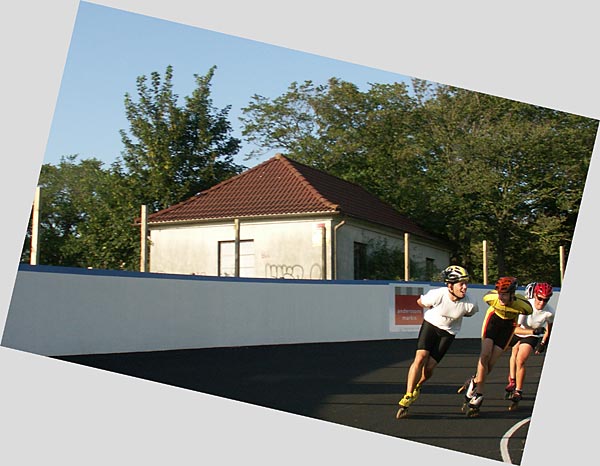 John Bengtsson, Jimmy Nilsson and Annelie Markinhuhta. (Photo above)
(Photo: me)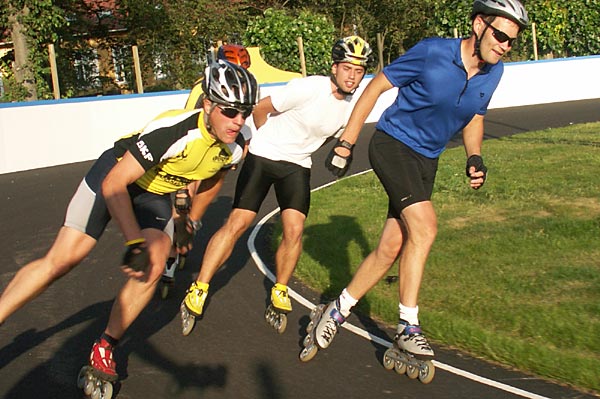 (Photo: me)

Evening skating with my wife.
(Photo: me)