(Ultra Skate Challenge 2020) Warm up 5 August
Freiburg - Rheinfelden 90 km (the distance is not included in the total distance).

The day before the start some of us, just for fun, made a 'warm up' by
skating from Freiburg to the location of the tour start, Rheinfelden.
This was not a part of the Ultra Skate Challenge.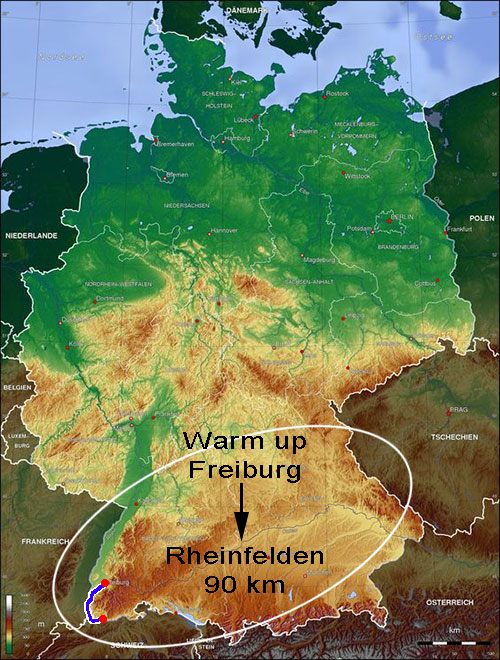 Warm up, 90 km (not included in the total distance).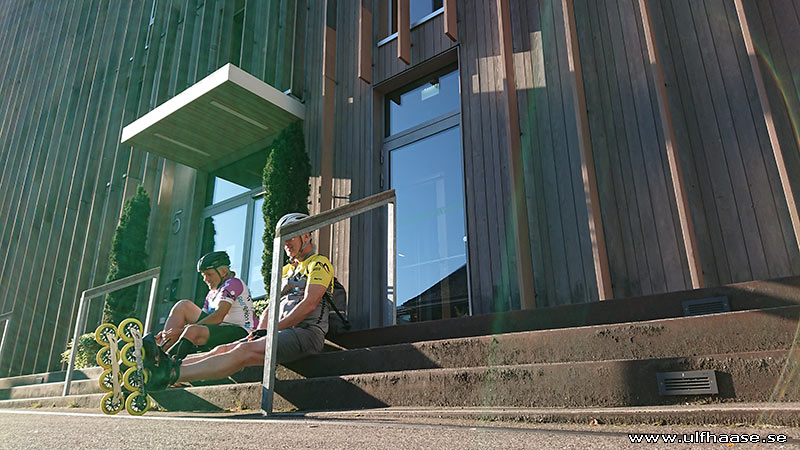 Outside the hotel in Freiburg.

Micha took our luggage in the service car which he drove to Rheinfelden.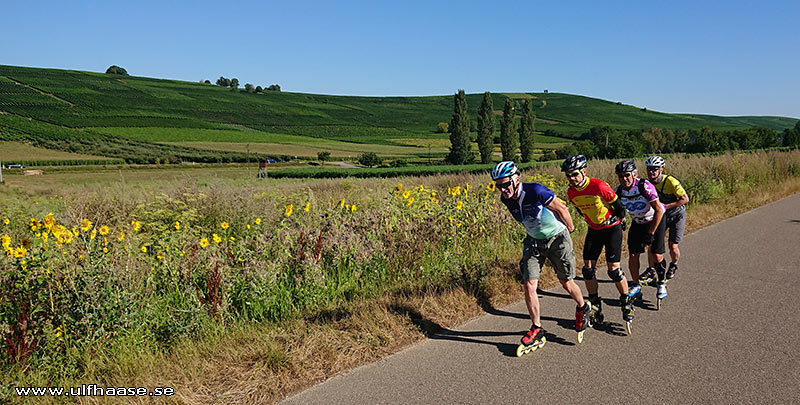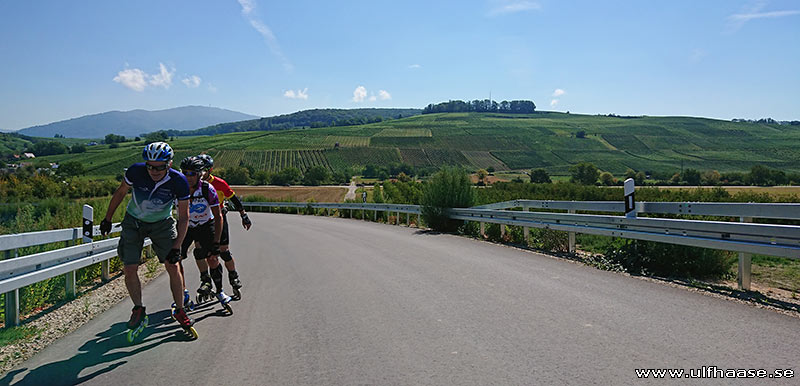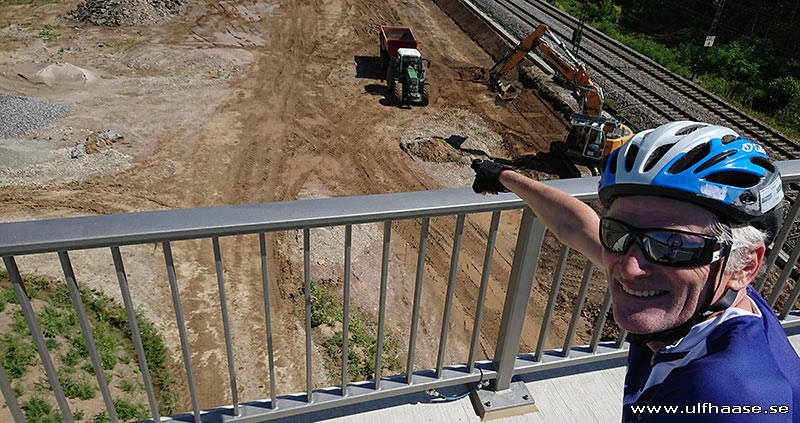 Due to construction work we had to make a minor change of our planned track.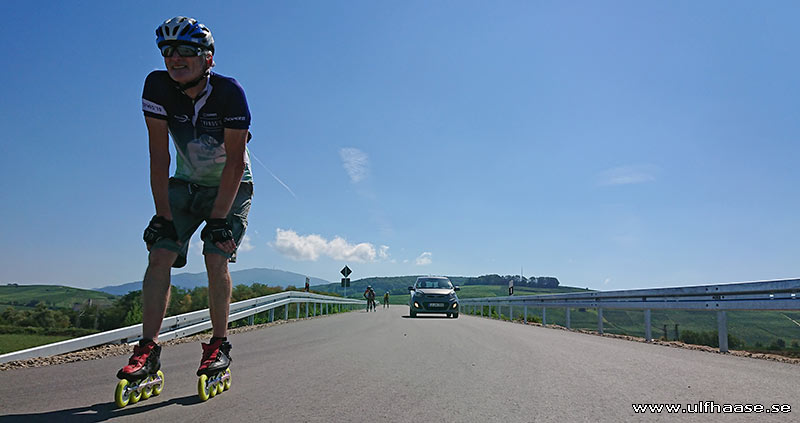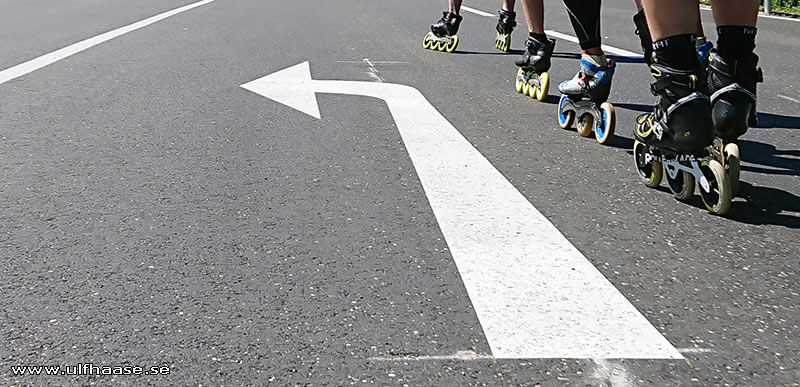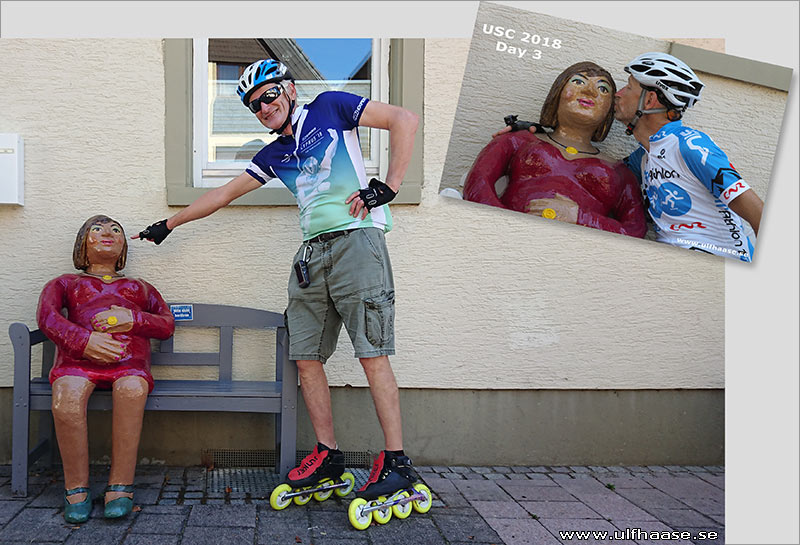 She is still blushing even though two years have passed since she got a kiss.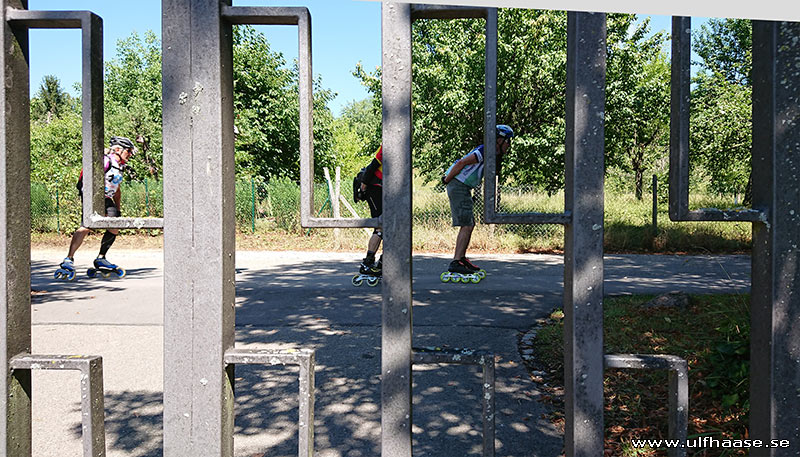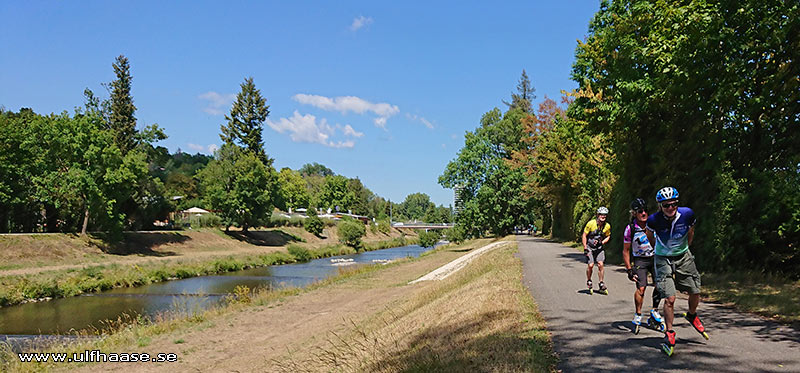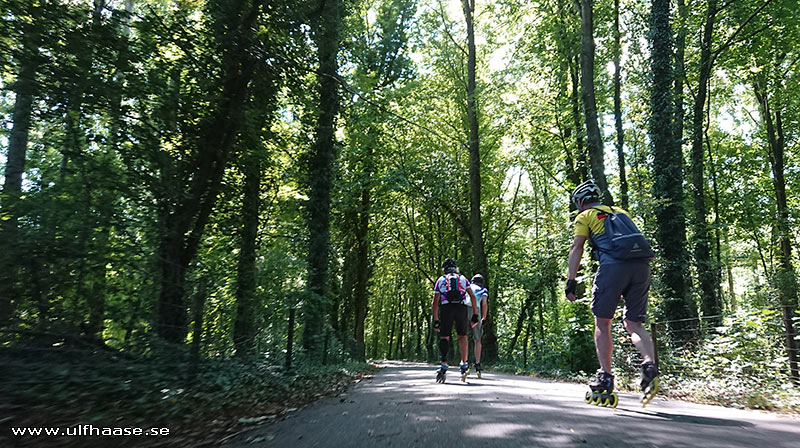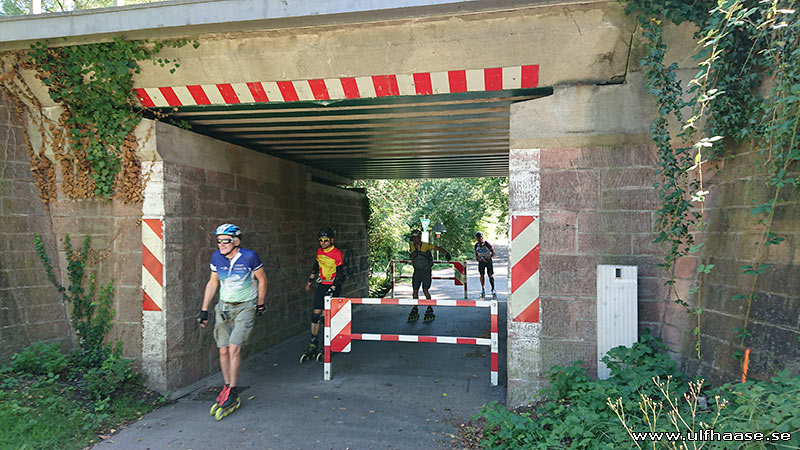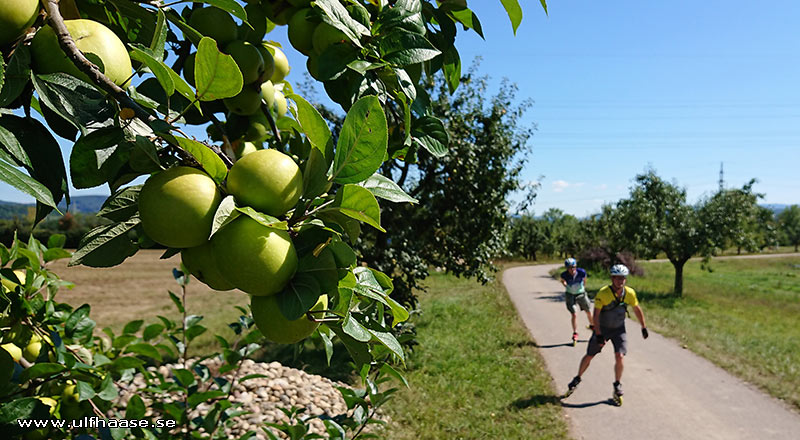 Arriving at the hotel in Rheinfelden...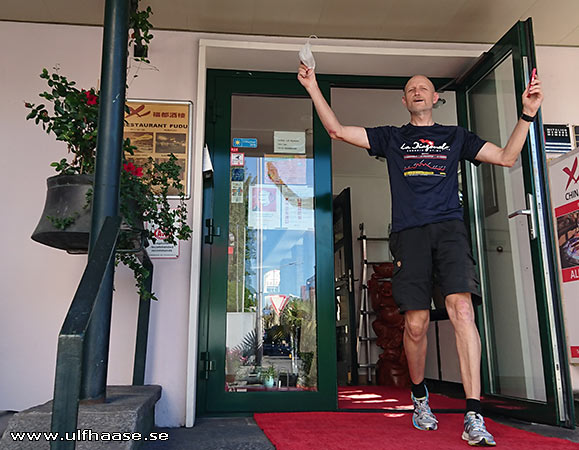 ...where we were welcomed by Micha.

Corona style greeting.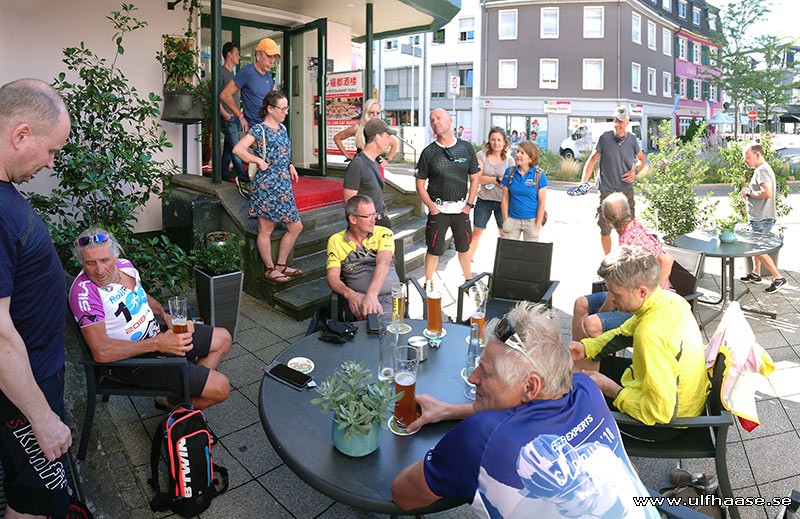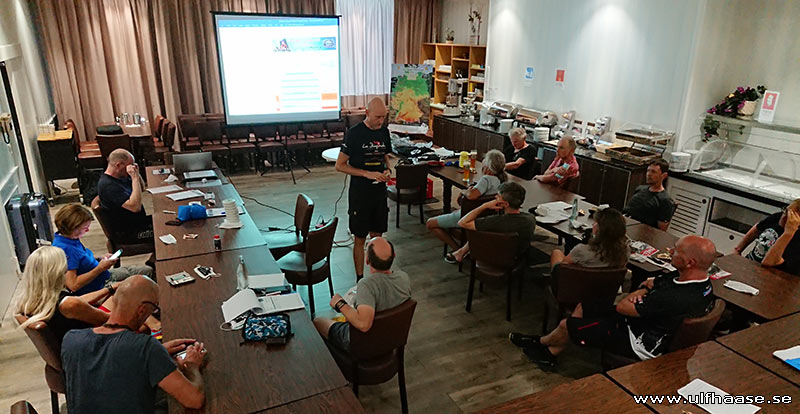 Briefing about the tour the evening before start.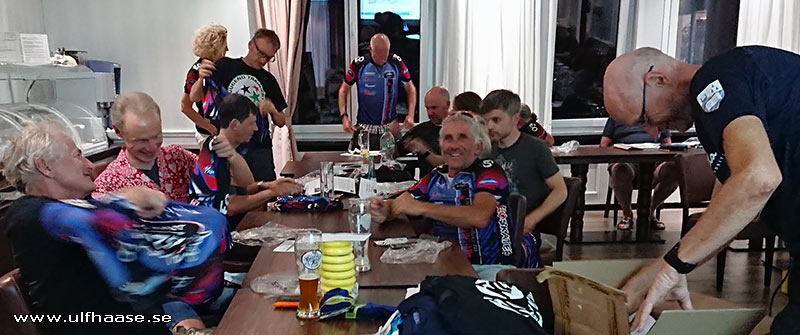 Finally the design of the USC 2020 shirts was revealed.

Next page: Day 1