Ultra Skate Challenge light 2017 Day 8 26 August
Bregenz (AUT) - Weinfelden (CH) 90 km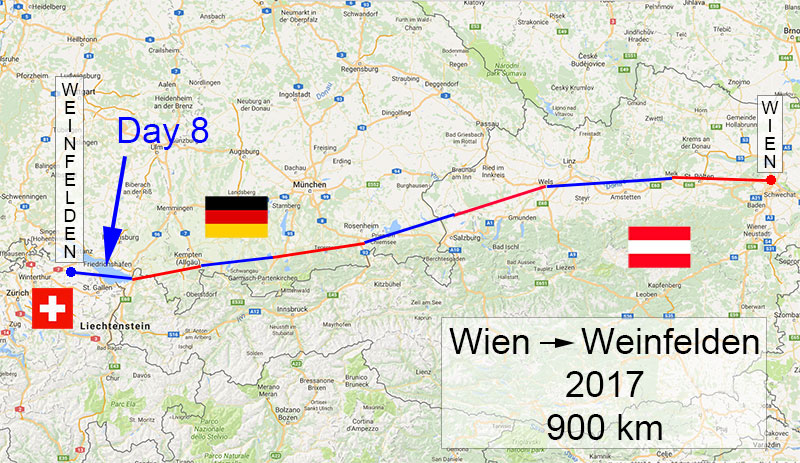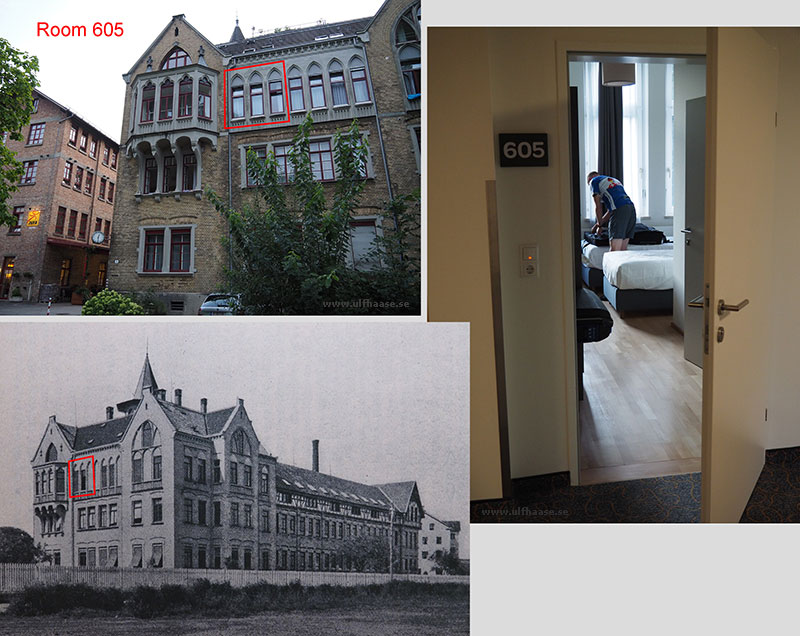 The hotel in Bregenz, once an textile factory.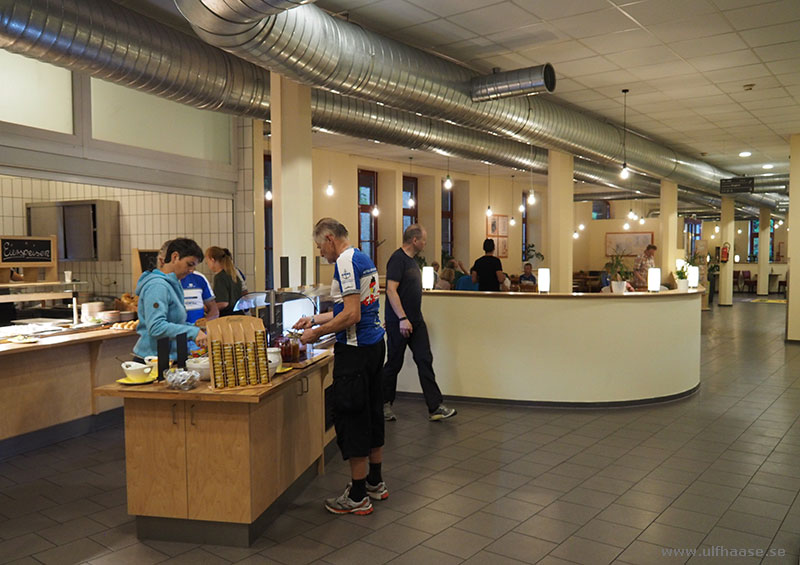 Breakfast at the hotel.

Caught in the Trans Vorarlberg Triathlon.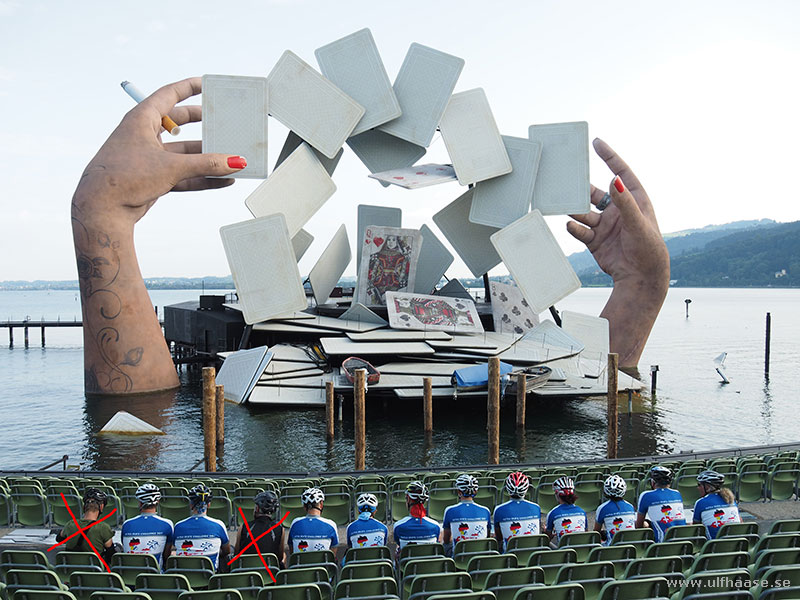 Two of the guys didn't pay attention to the announced dress code of the day.

This looks better.
At the Seebühne in Bregenz, the scenery is for the opera Carmen.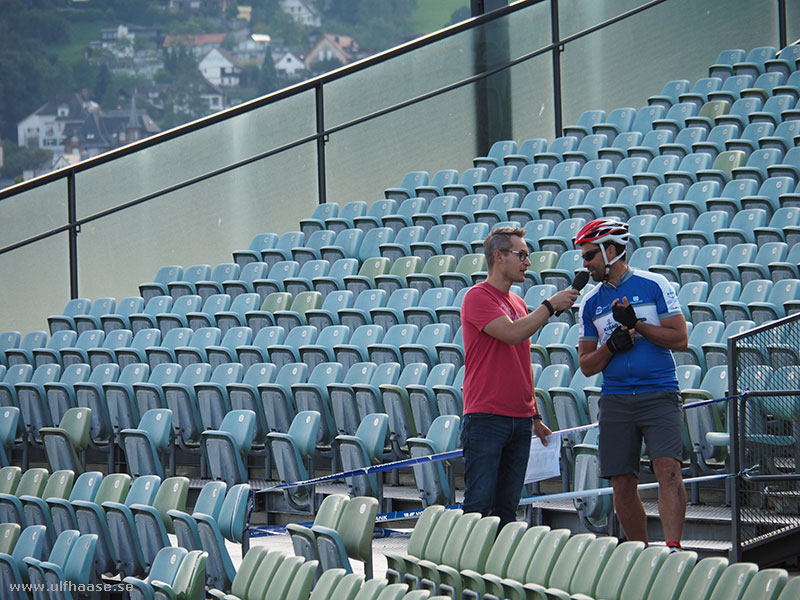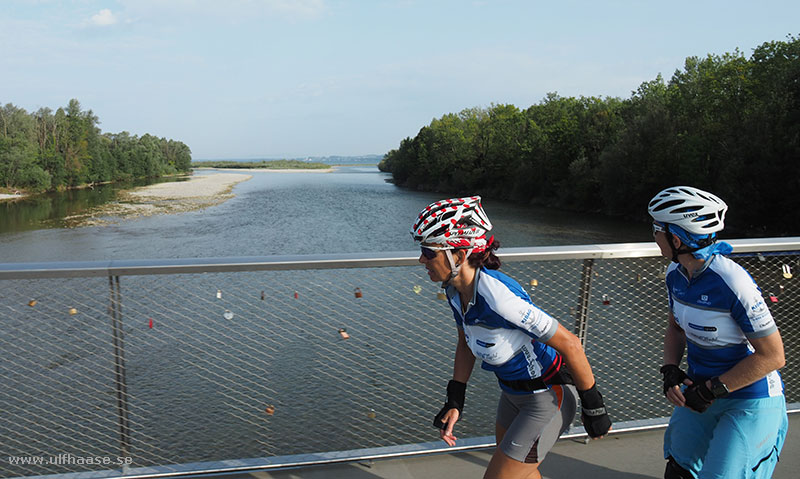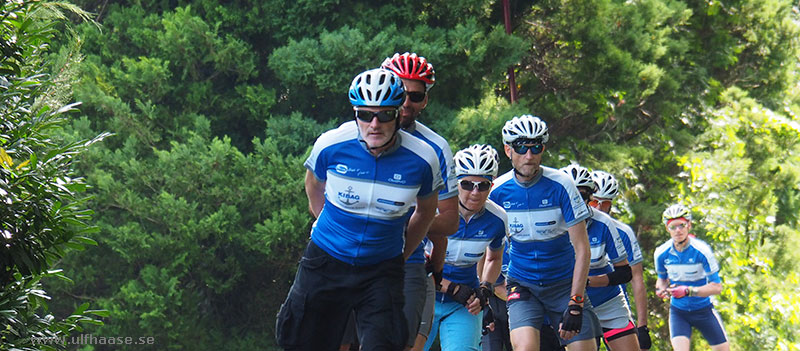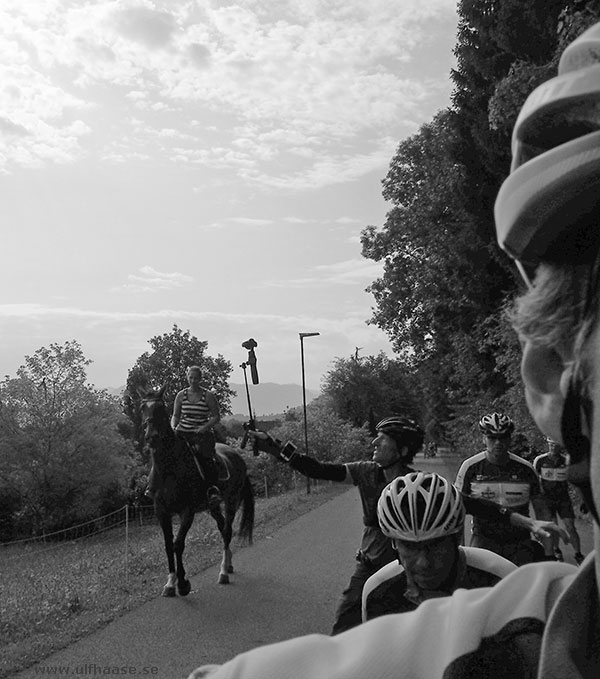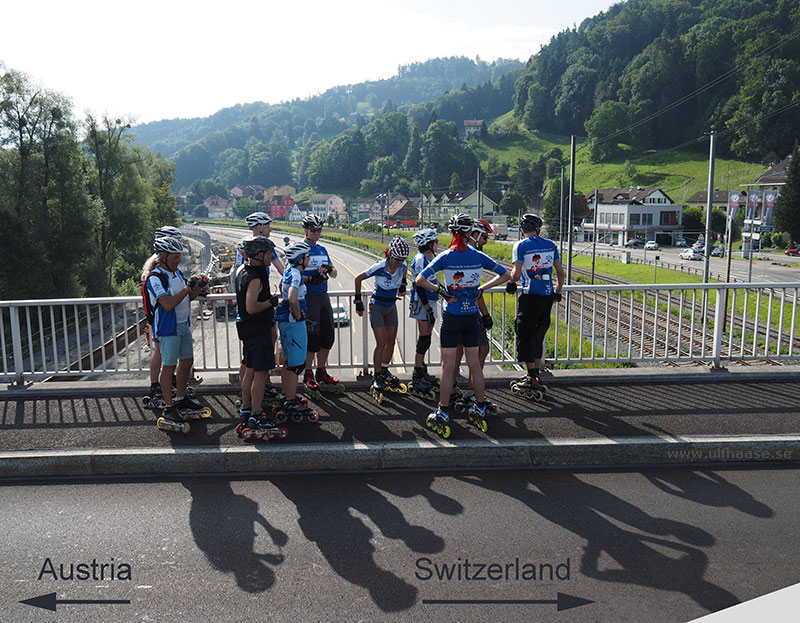 Entering Switzerland at Rheineck.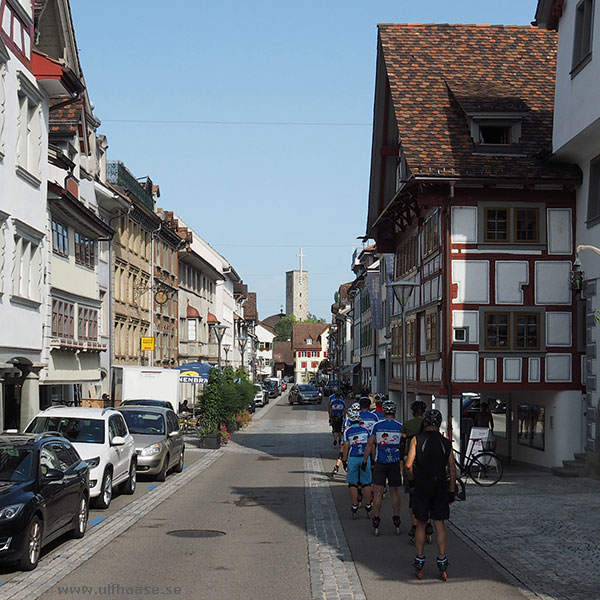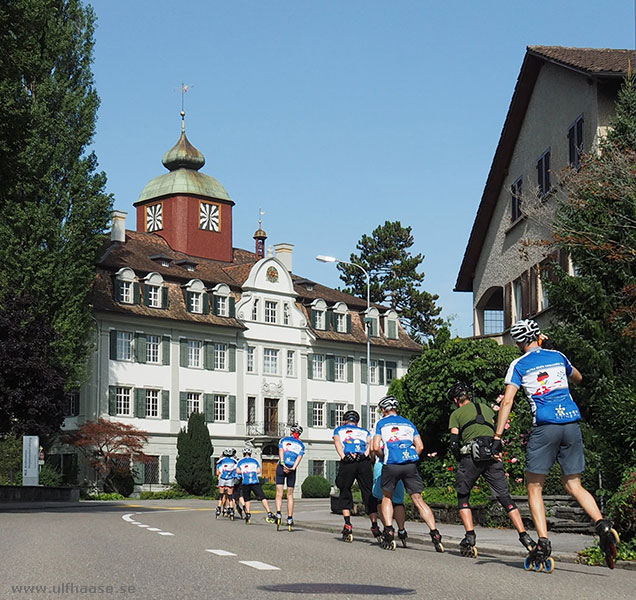 Passing Löwenhof in Rheineck.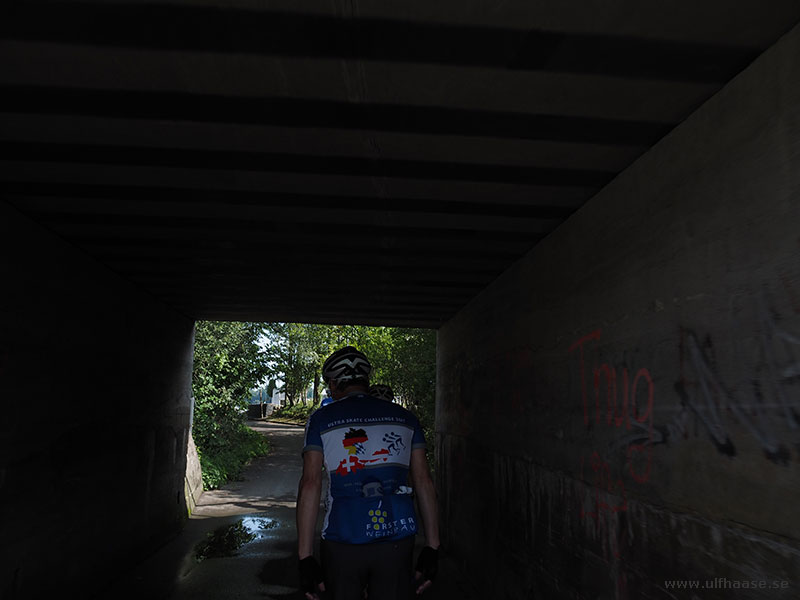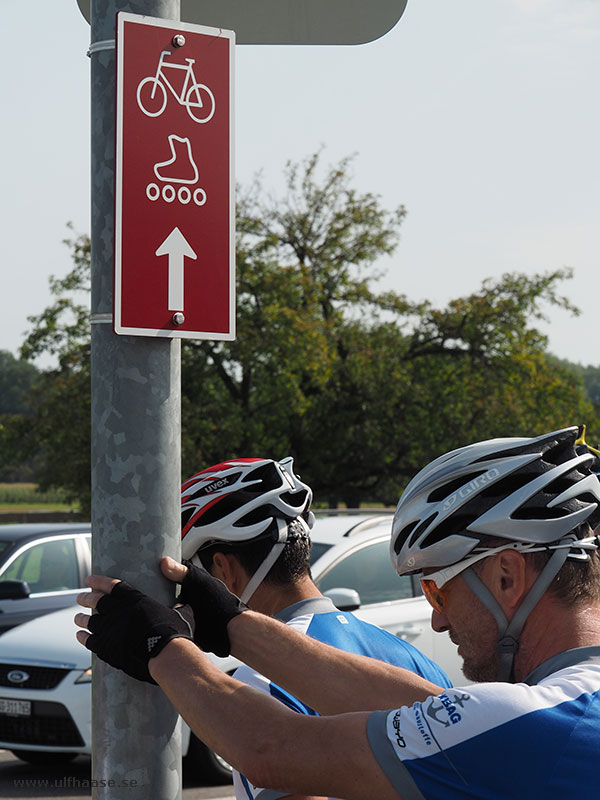 In Rorschach.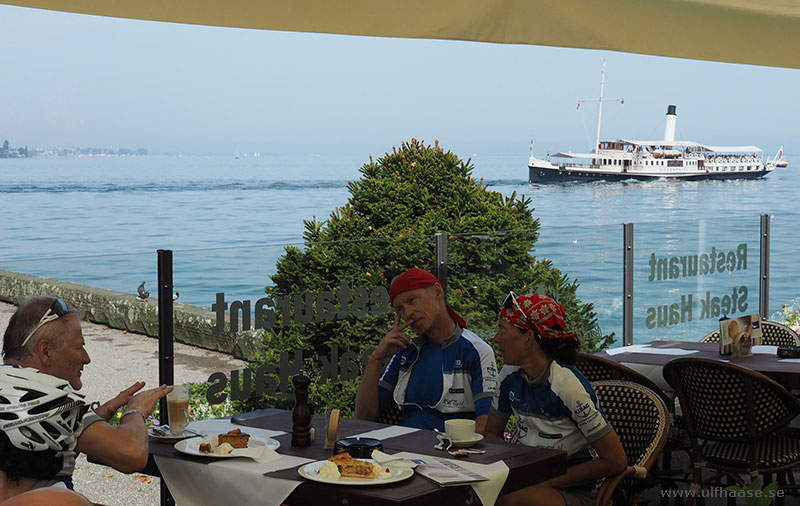 Pause in Rorschach.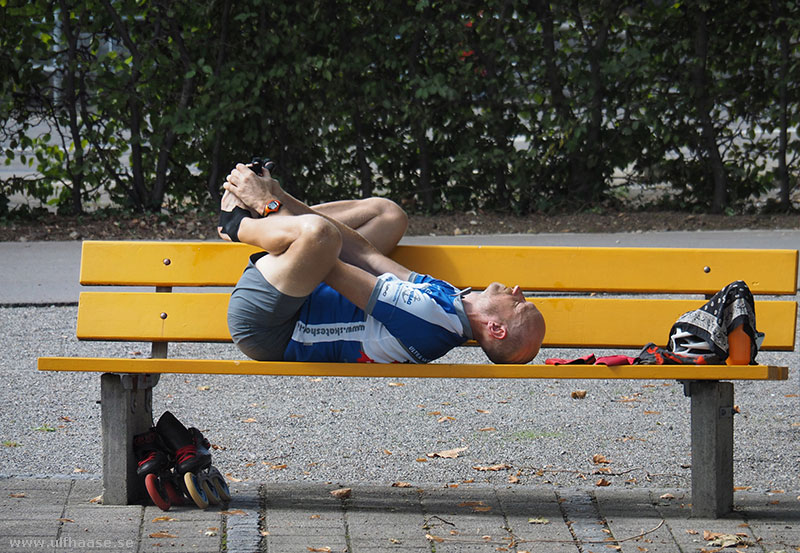 Pause in Rorschach.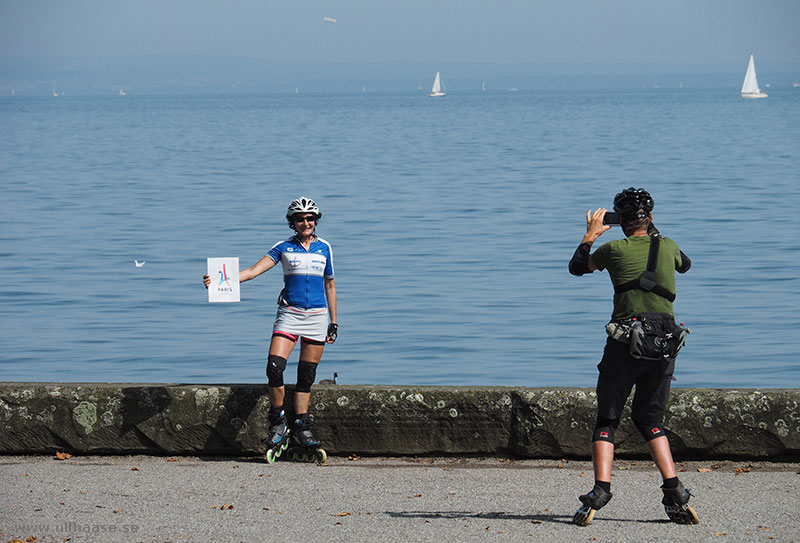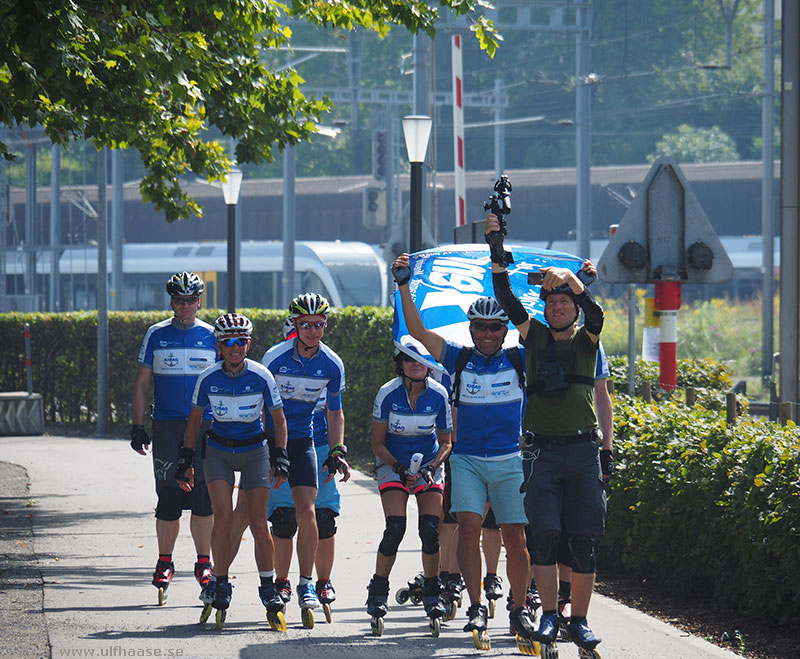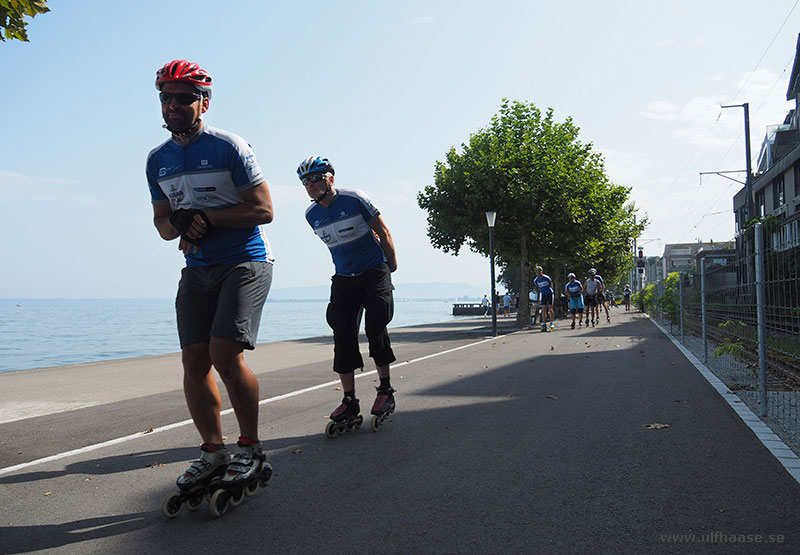 Passing the Badehütte (built 1924) in Rorschach.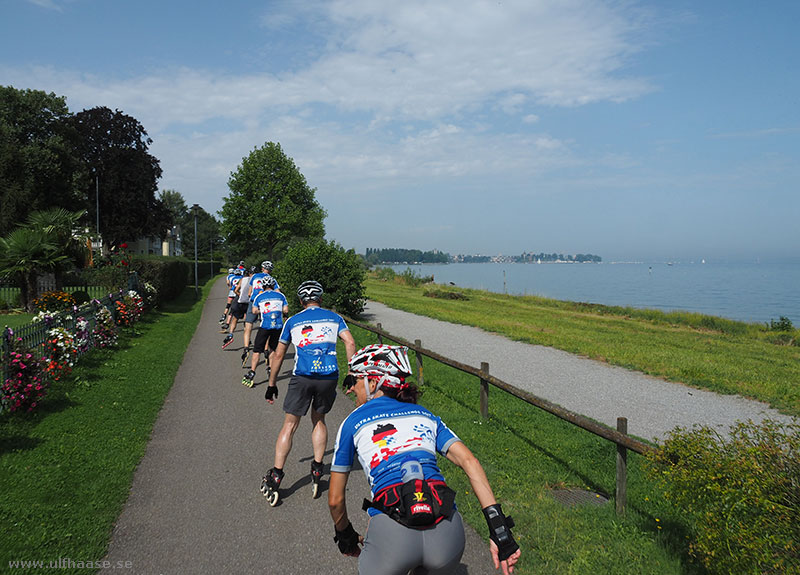 Along Bodensee.

A short stop in Arbon.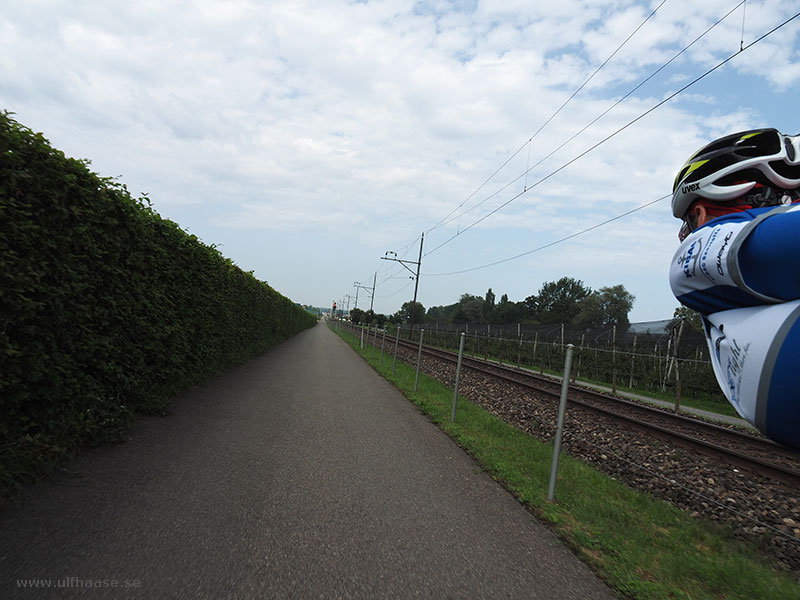 Otto giving full gas.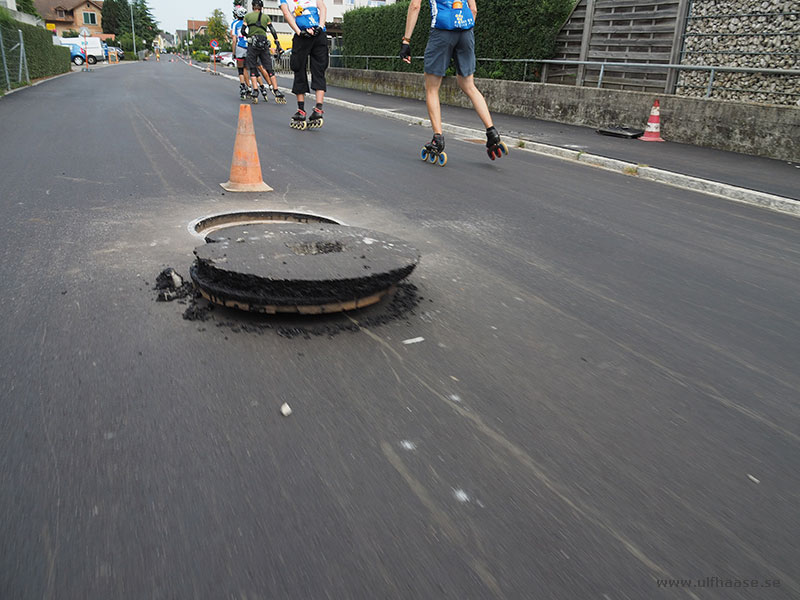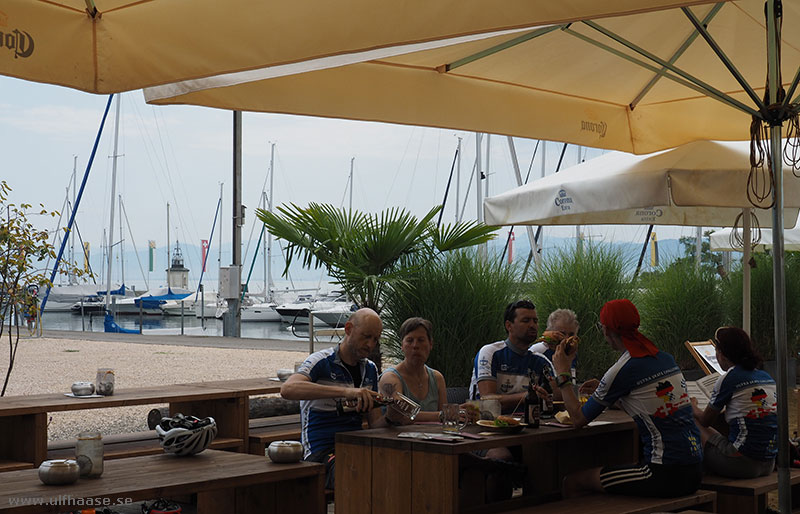 Lunch in Romanshorn.
Next page: Day 8, continued