Inline skating in the surroundings of Stora Tuna 2006
Stora Tuna - Gustafs (Dalarna), 12 July 2006
A few days after the inline race Tunaturen skater David Hjalmarsson from skating
club Stora Tuna IK (Dala Active Skaters* from March 2007) took me on a tour in the
Stora Tuna - Gustafs area in the landscape of Dalarna.
(Opens in separate window.)
We skated 40 km, partly on the route of Tunaturen.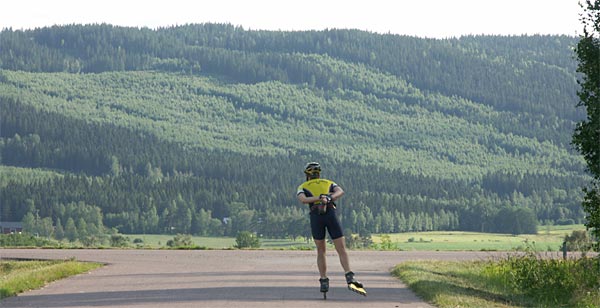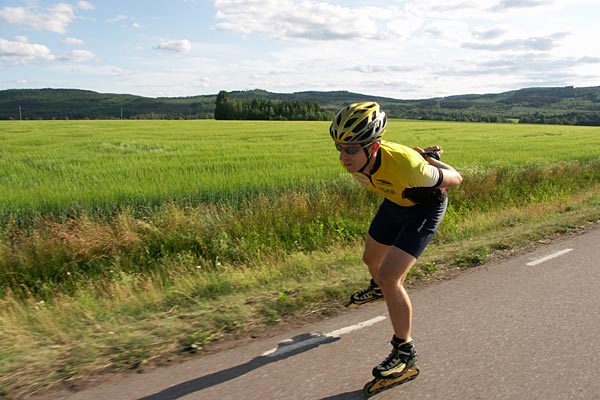 David Hjalmarsson.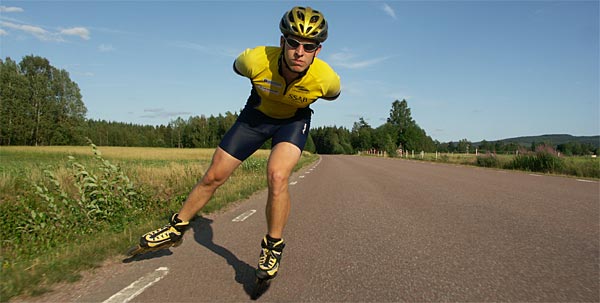 David Hjalmarsson.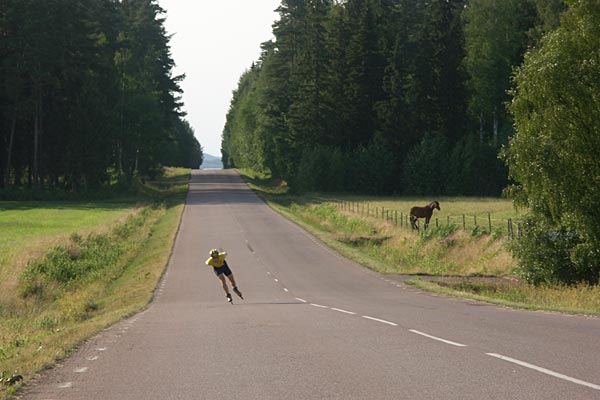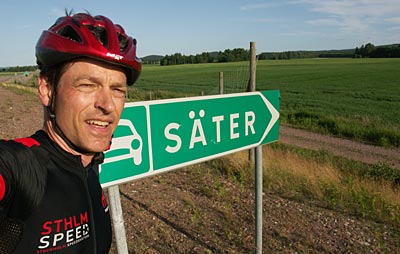 I was born and grew up in Säter so I could not resist to stop and take this photo.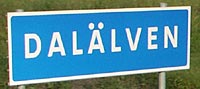 Passing the river Dalälven (photo above).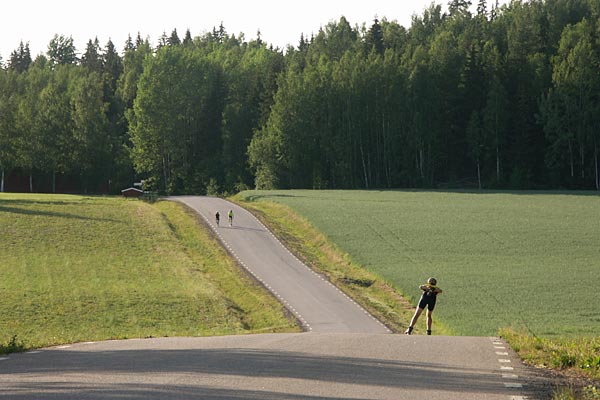 Flat tyre..?
Notice how the nail went straight in and then was bent as it hit the frame.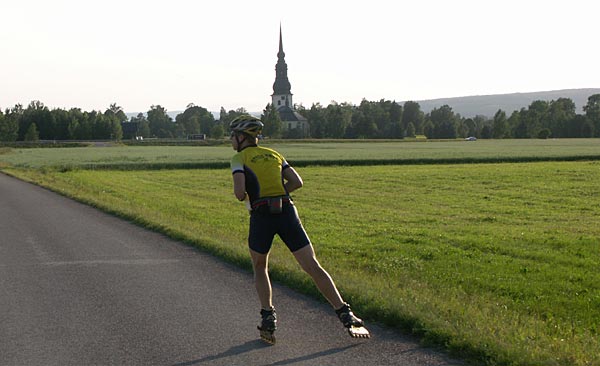 At the end we passed Stora Tuna church.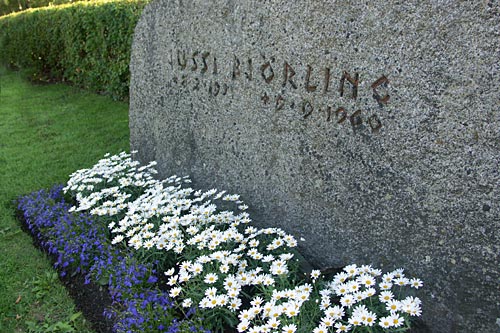 At Stora Tuna church we took the opportunity to visit the grave of tenor singer Jussi Björling.
(Opens in separate window.)
---
Inline skating in the surroundings of Stora Tuna 2007
(Opens in separate window.)