207 km.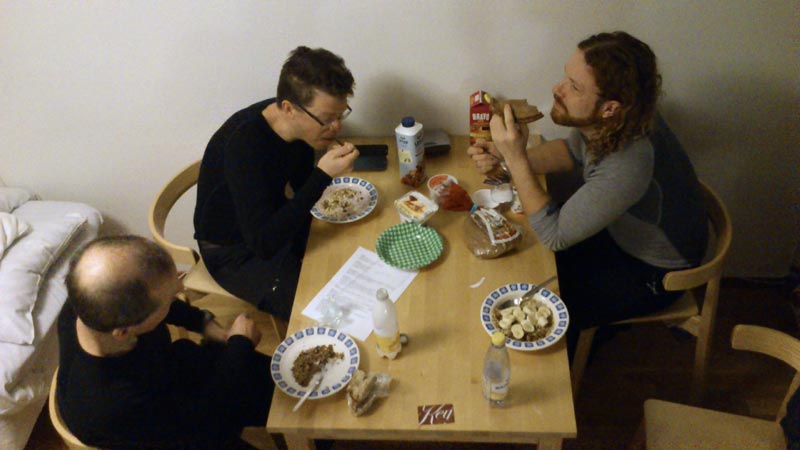 04.41 am, breakfast in the hostel in Örebro.

05.12 am, entering the taxi to go to the ice.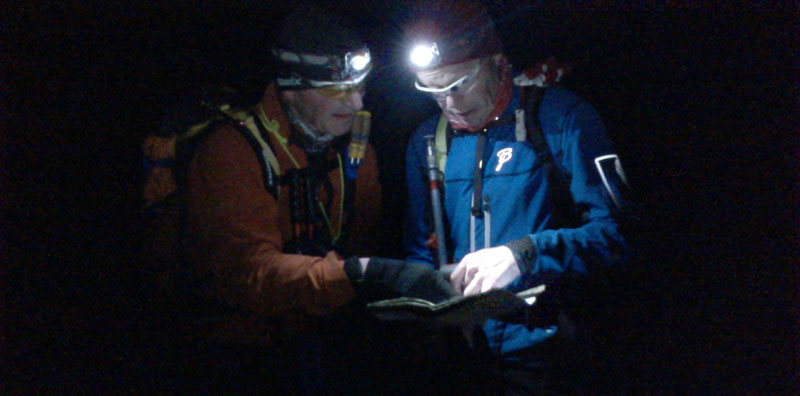 05.28 am, on the ice at Rävgången in Örebro, ready to go. (Start at 05.29 am.)

05.32 am, Lake Hjälmaren.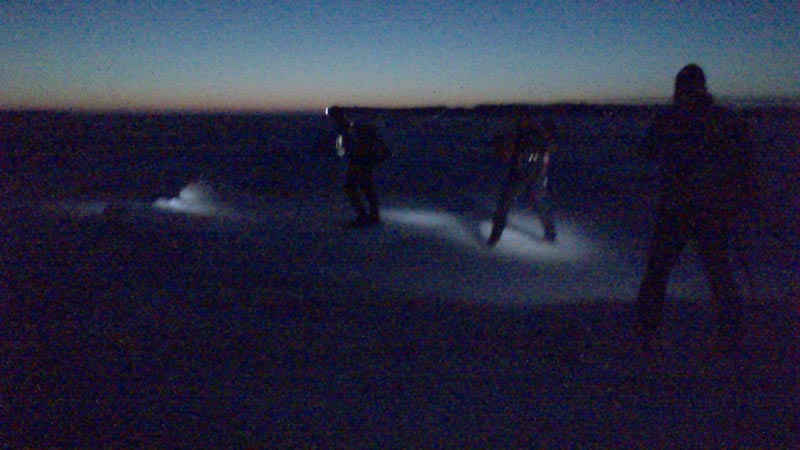 06.56 am.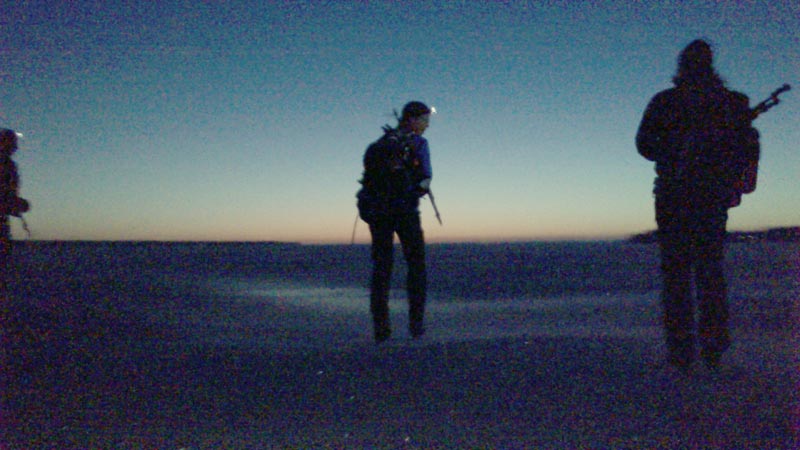 06.59 am.

07.23 am.

07.36 am.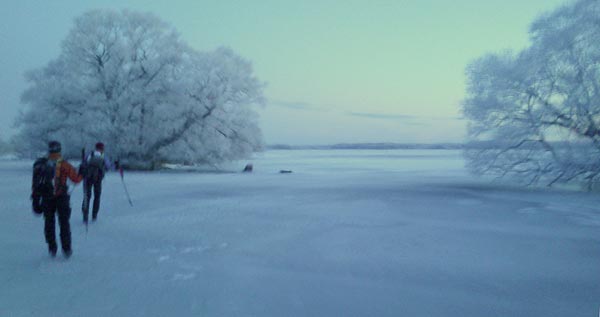 07.40 am.


Hjälmaren Canal/Hjälmare kanal (14 km) and Arboga River/Arbogaån (11 km)
are connecting Lake Hjälmaren with Lake Mälaren.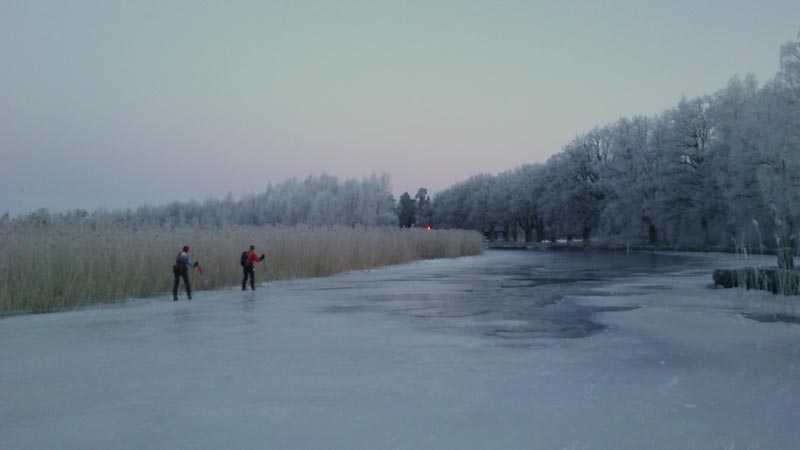 07.48 am. After 47 km we arrived at Hjälmaren Canal.

07.55 am. We had to walk for a while since the ice was to thin to skate on.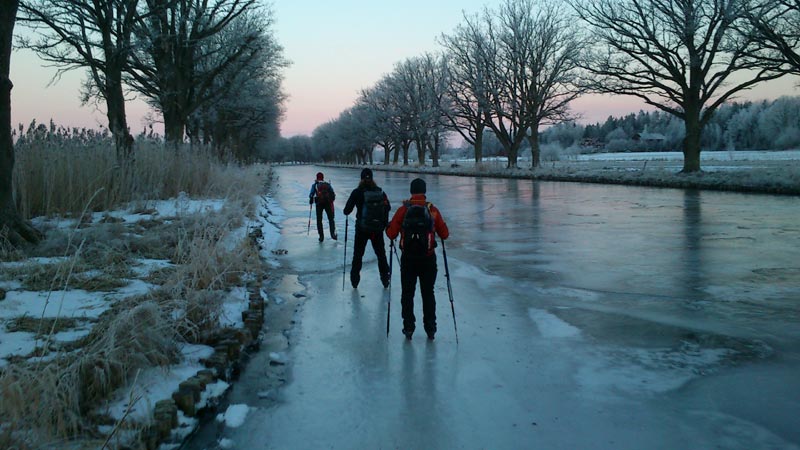 08.07 am. Cautiously, cautiously.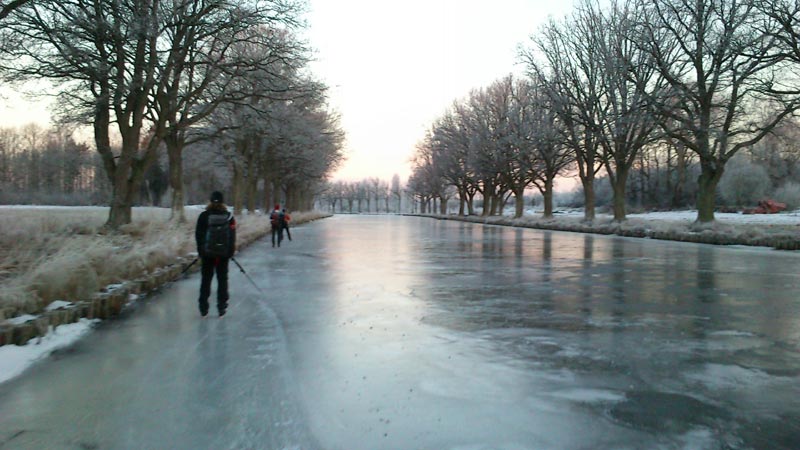 08.13 am. Thin ice and sunrise.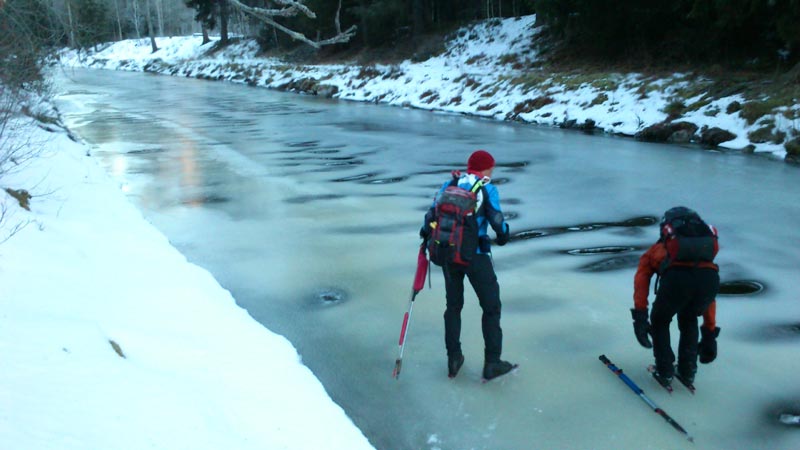 08.37 am. Continued "interesting" ice on Hjälmaren Canal.

09.00 am. Passing one of the five sites with locks along Hjälmaren Canal.

09.03 am. In the end the ice was quite safe.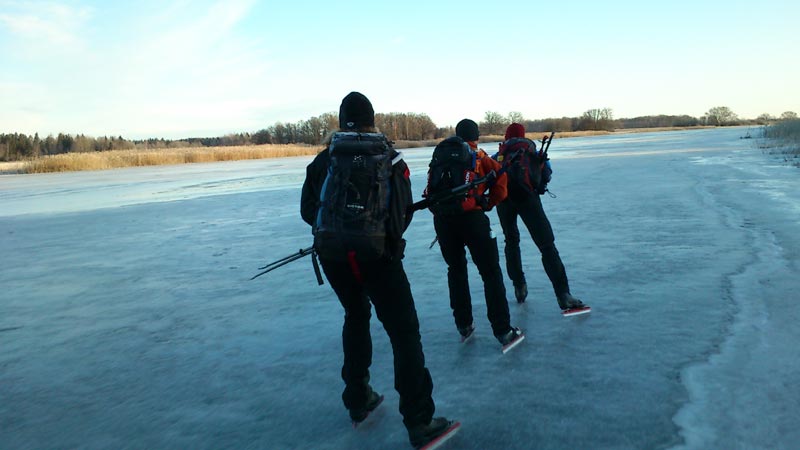 09.18 am. We have left Hjälmaren Canal and are now skating on Arboga River.

09.28 am. Arboga River, passing under the old lime stone cable way.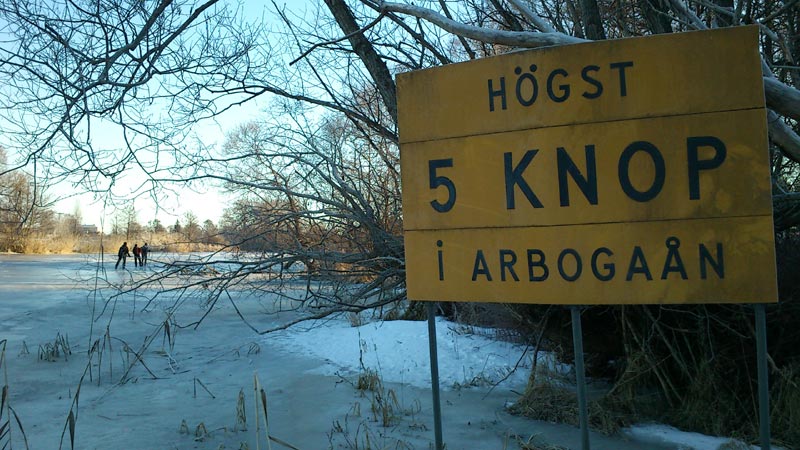 09.36 am.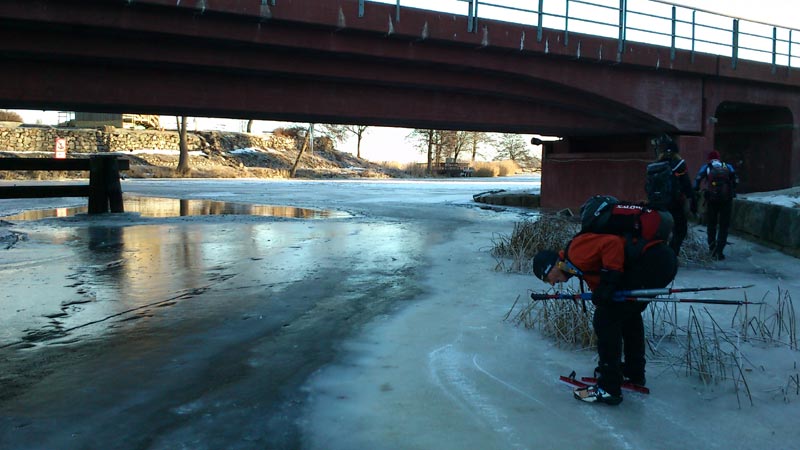 09.40 am. In Kungsör where Arboga River flows into Lake Mälaren.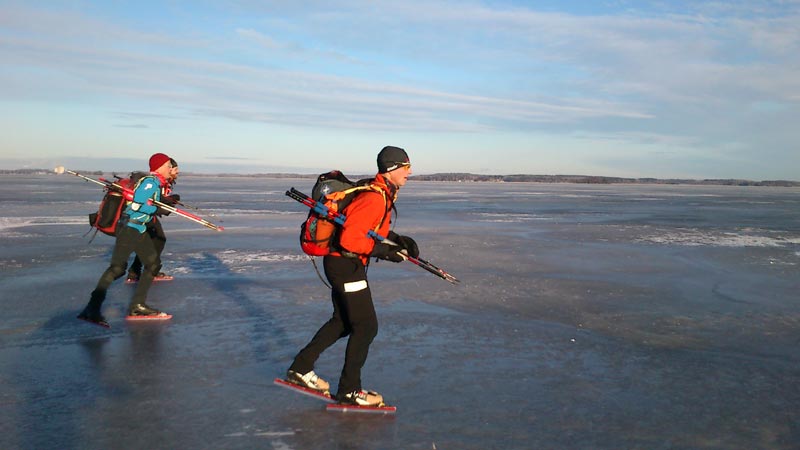 09.48 am, Lake Mälaren.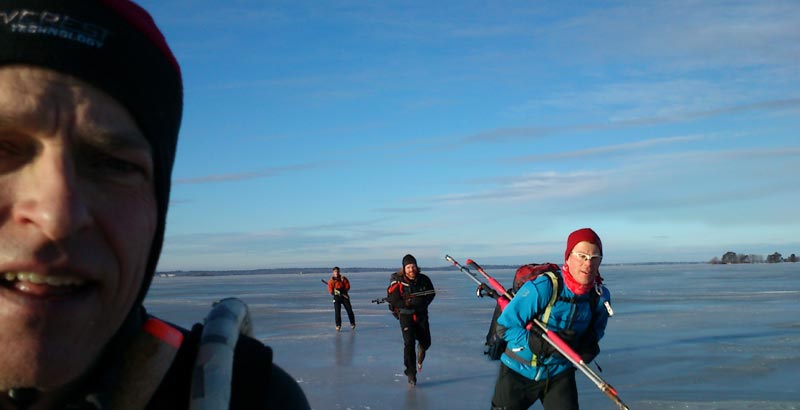 09.56 am, self portrait/all participants. From left: Ulf Haase, Sven Rudberg, Lars Pettersson och Erik Rosengren.

Kvicksund.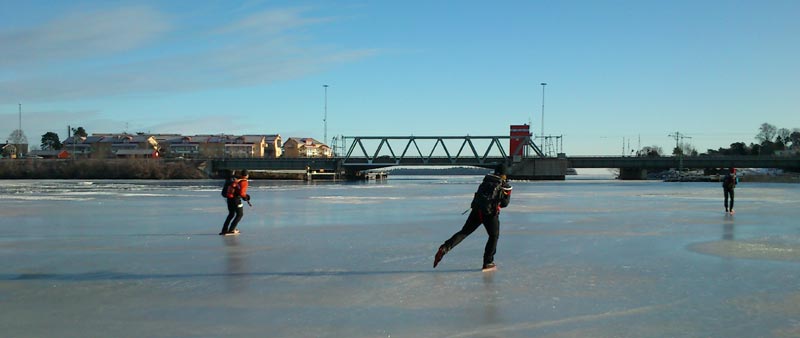 10.12 am, Kvicksund.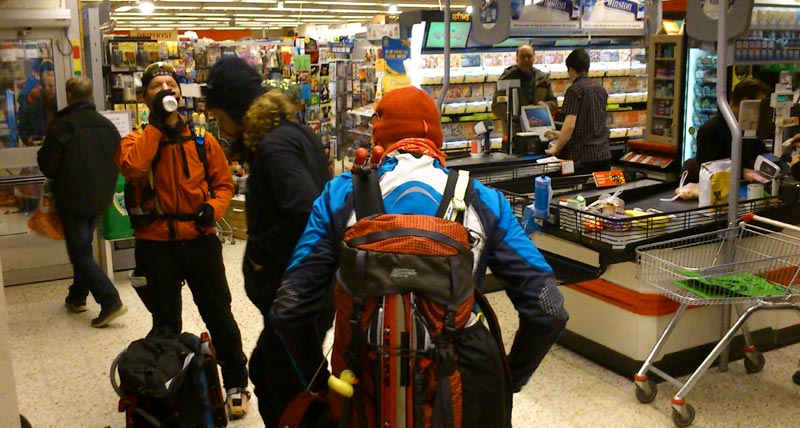 10.28 am, Kvicksund. Our only "real" stop: 15 minutes to buy bananas, yogurt etc in the supermarket.

10.59 am.

11.41 am (above).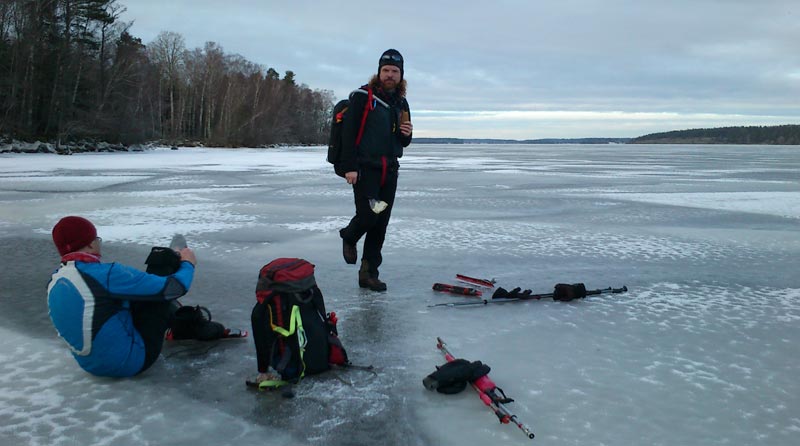 11.52 am. We had no real pauses. Eating was done while skating or when a short stop had to be made for some other reason.

At these two places the ice-channel for ships was broken so close to the shore that we had to pass on land.

12.17 pm, Snörhålet.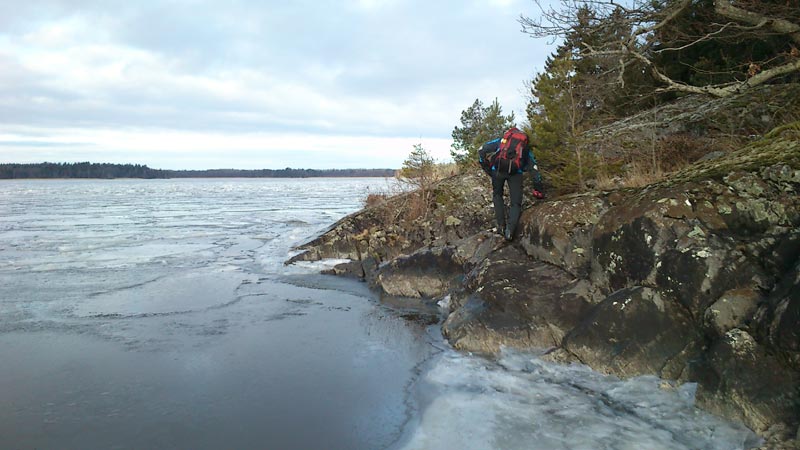 12.18 pm, Snörhålet.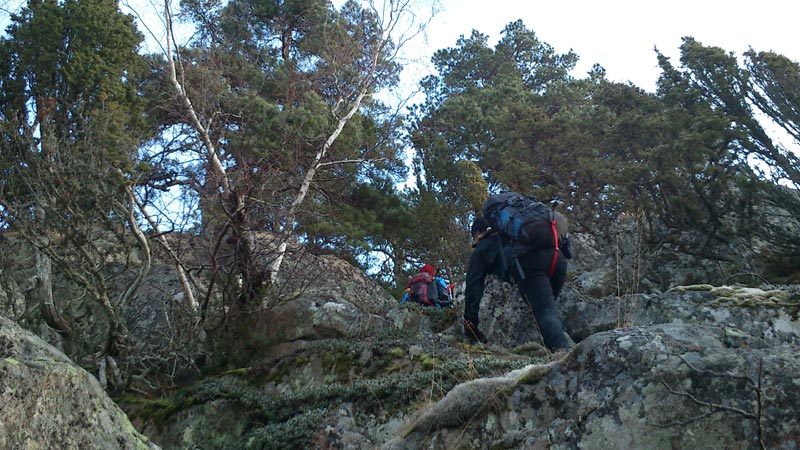 12.21 pm. Passing Snörhålet was quite difficult and took a while.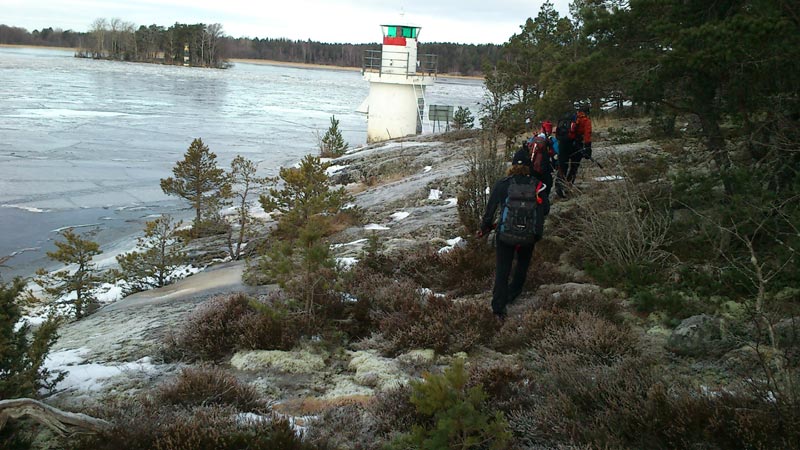 12.37 pm. Next land passage: Agnesudde.

Hjulsta bridge.


12.52 pm, Hjulsta bridge.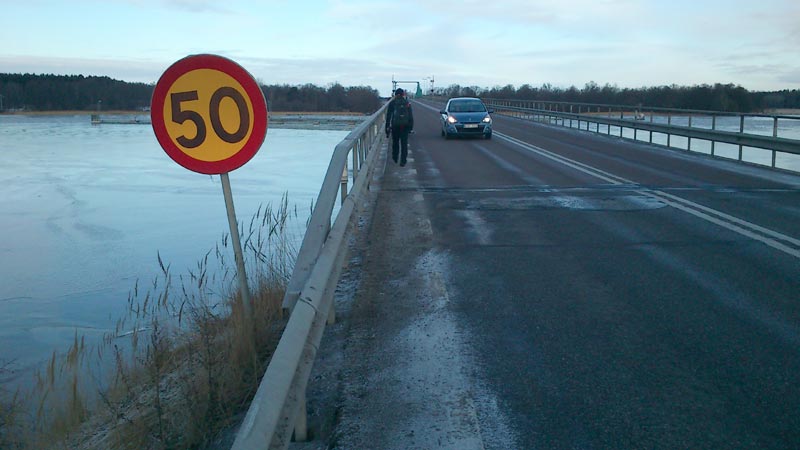 12.54 pm, Hjulsta bridge.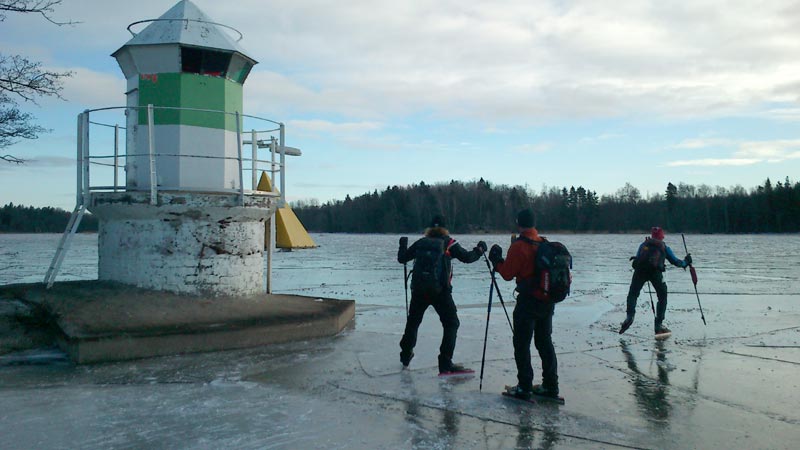 13.06 pm.

13.15 pm.

13.30 pm.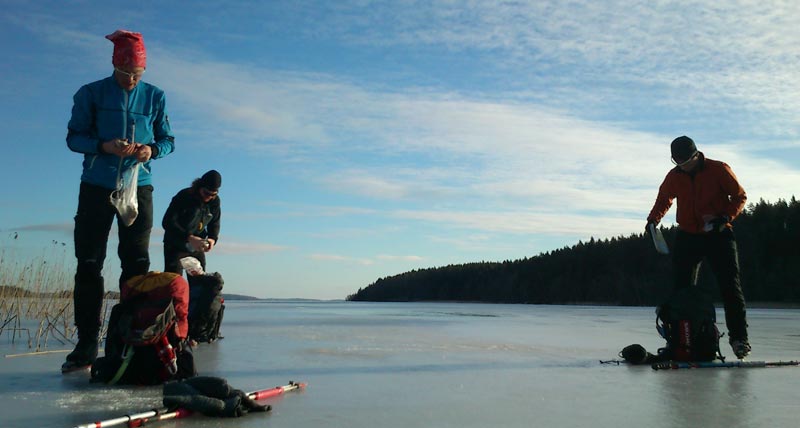 13.44 pm. The caption for the photo "11.52 am" also applies here.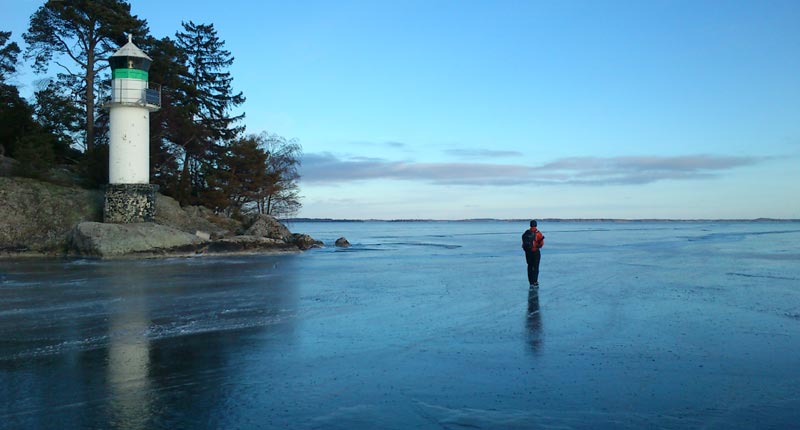 14.16 pm, at Ytterholmen.

14.25 pm. Less successful attempt to take a group photo at Sparin.


Hässelby.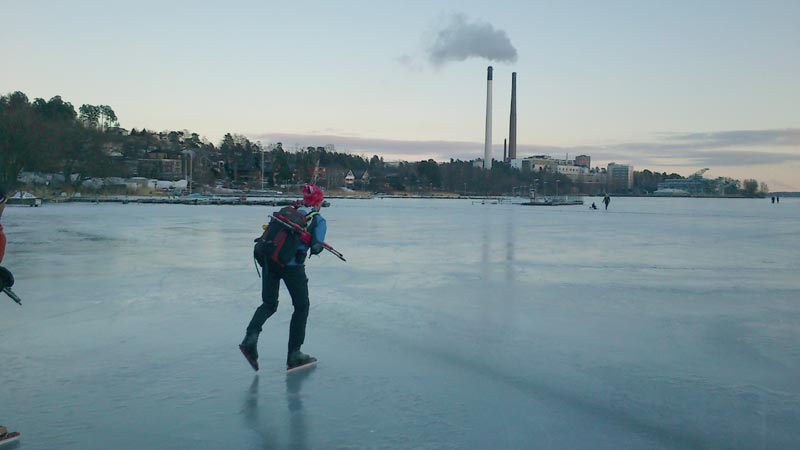 15.32 pm. Arriving in Hässelby in the outskirts of Stockholm.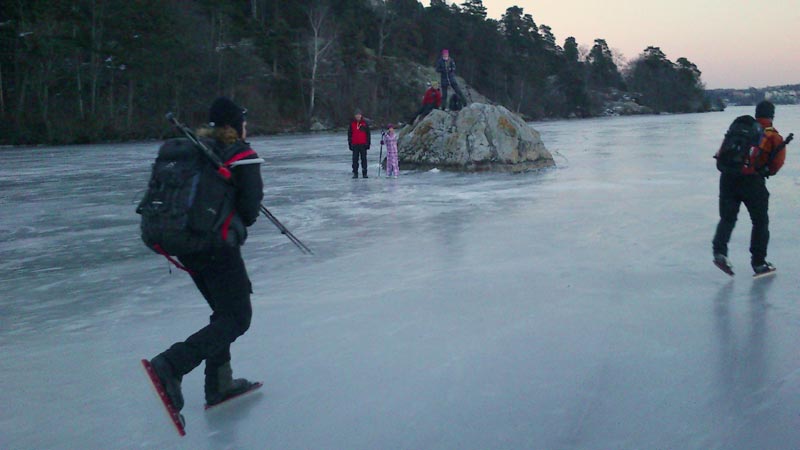 16.10 pm.

16.18 pm. Arriving in Alvik! This is an approved place to end the tour - but there was more!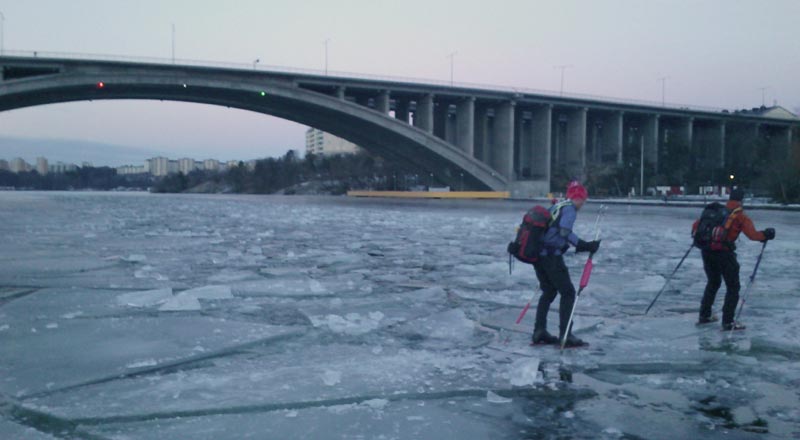 16.20 pm. The ice-channel for ships was frozen enough to enable us to continue.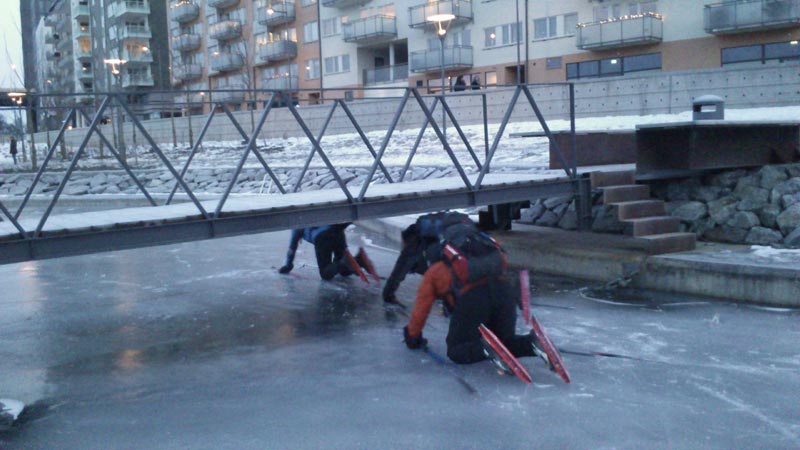 16.27 pm.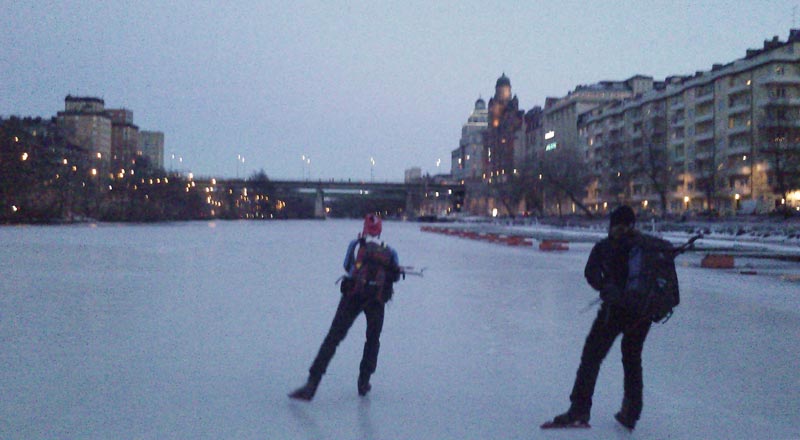 16.35 pm. Along Karlbergskanalen in Stockholm.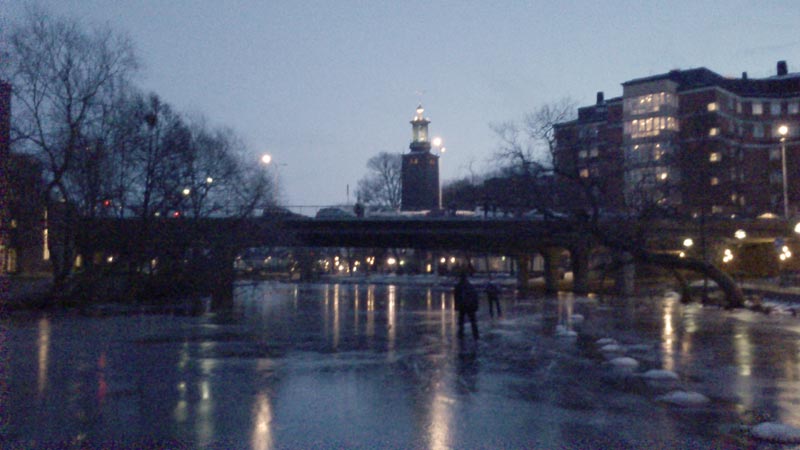 16.42 pm. Just a few hundred meters to the end.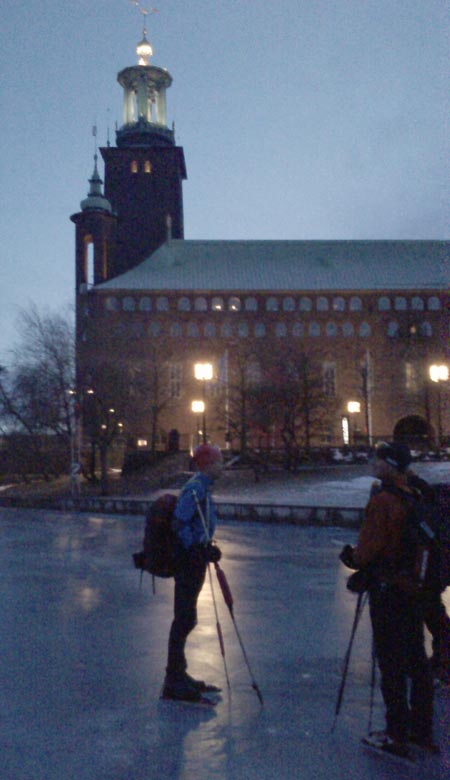 16.44 pm, at the Stockholm City Hall/Stadshuset after 11 hours 15 min.
We (all four participants) made it!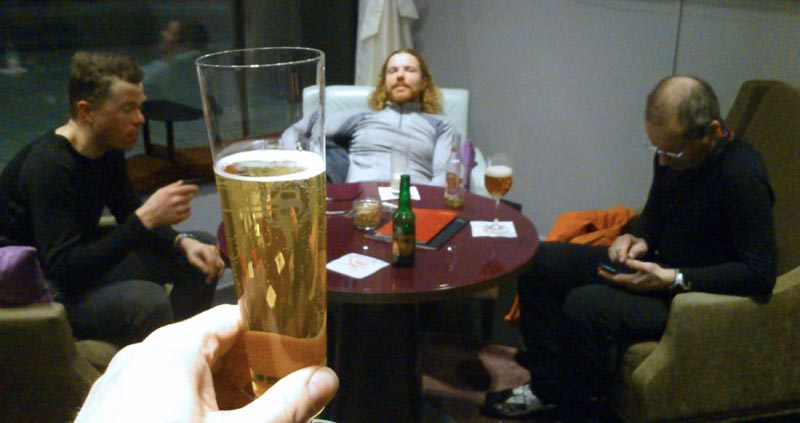 17.04 pm. After skate in a nearby hotel bar.


207 km in 11 hours 15 min.
---
More: An Örebrotur (Örebro --> Stockholm) made under under worse conditions 26 Mars 2011