Ultra Skate Challenge Light 2018 + RoS Day 5 (continued) 22 August
Strasbourg (FRA) - Karlsruhe (GER) 108 km

Rheinbrücke Wintersdorf over Rhine/Rhen crossing the border between Germany and France...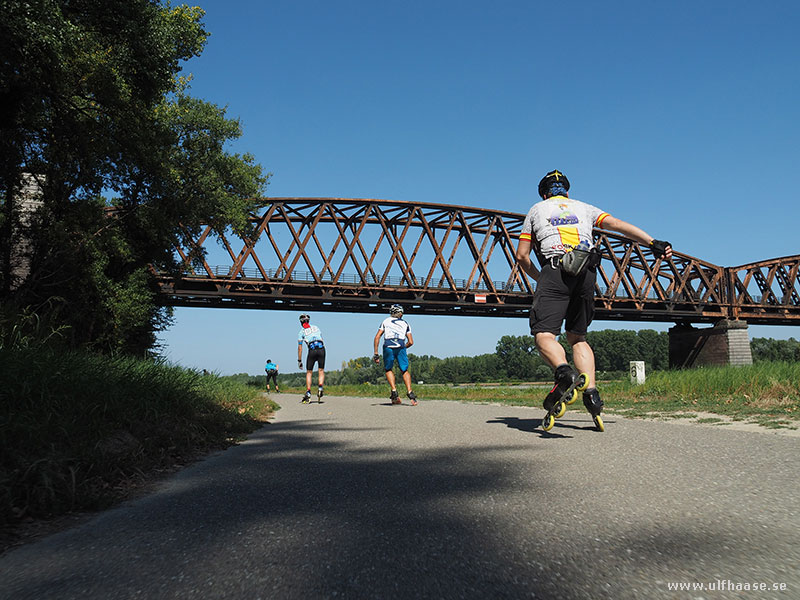 ...so now we skated in France again for a short while.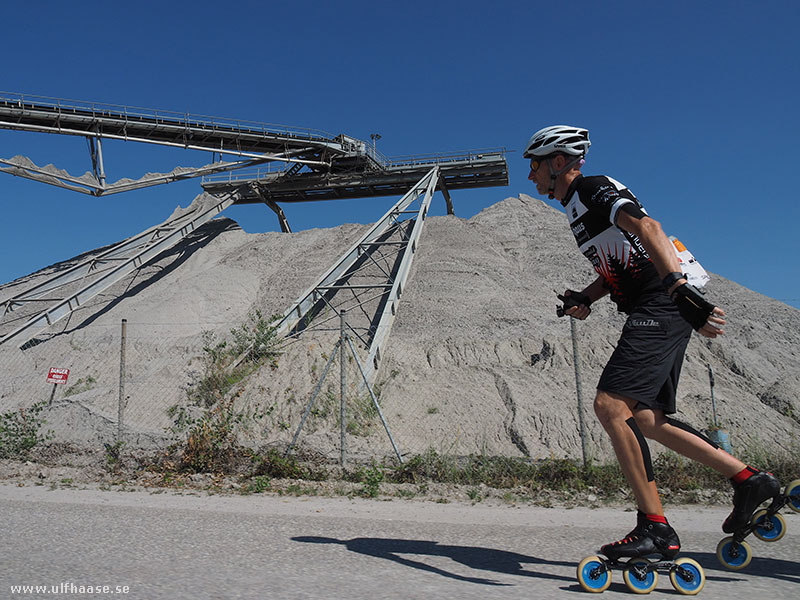 (Crop from the photo above.)

Pause in Lauterbourg (France), Rhine/Rhen in the background.

Still in France...

...but 25 minutes later we were in Hagenbach in Germany.

Selfie.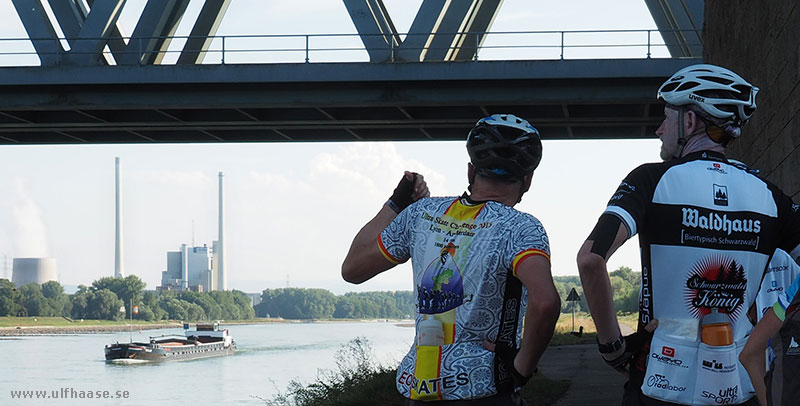 Karslruhe, the Maxau bridge over Rhine/Rhein.

Waiting.

And waiting.

Arrival at the hotel in Karlsruhe.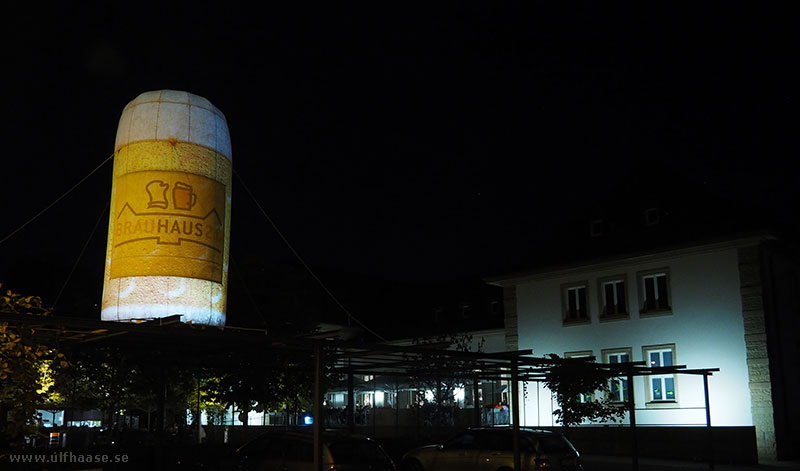 The place where we had dinner.
Next page: Day 6