Ultra Skate Challenge 2015 Day 14 (continued) 29 August
Den Burg (Texel, NLD) - Velsen-Zuid (Amsterdam, NLD) 129 km

Waiting for a ferry.

Entering the ferry.

Another ferry.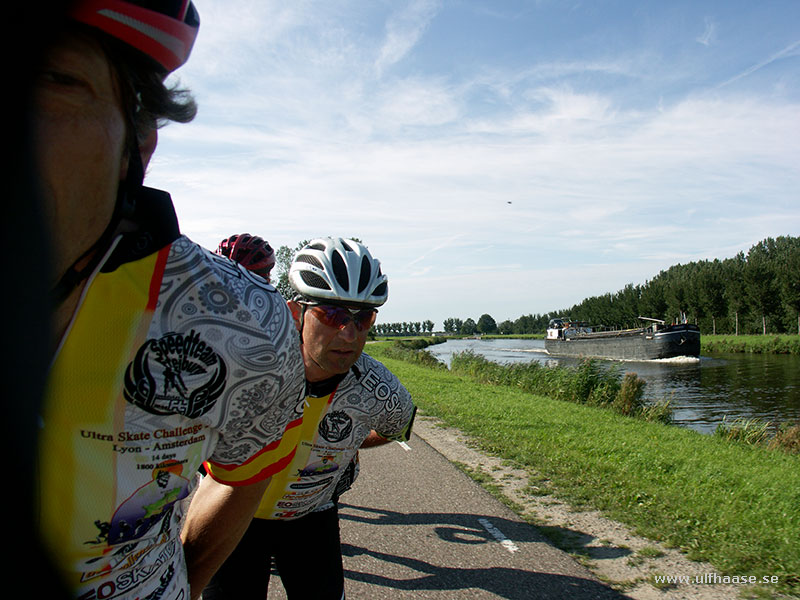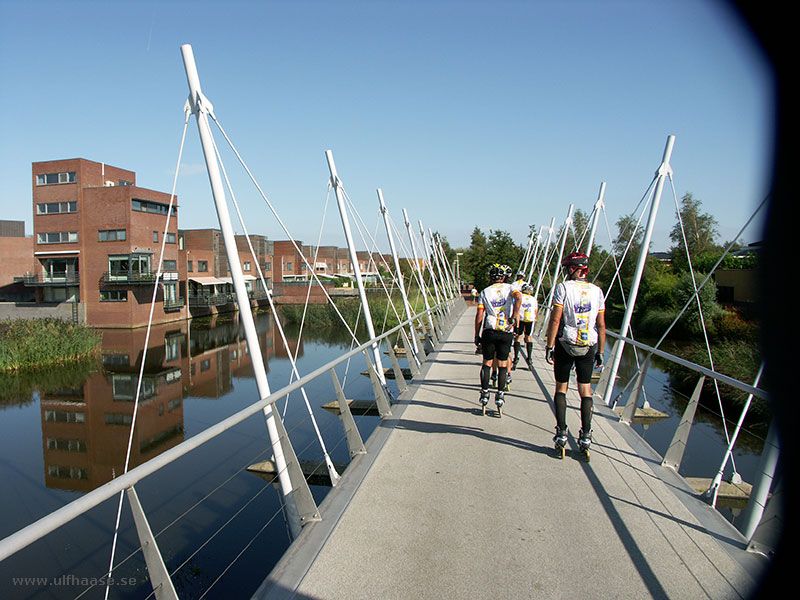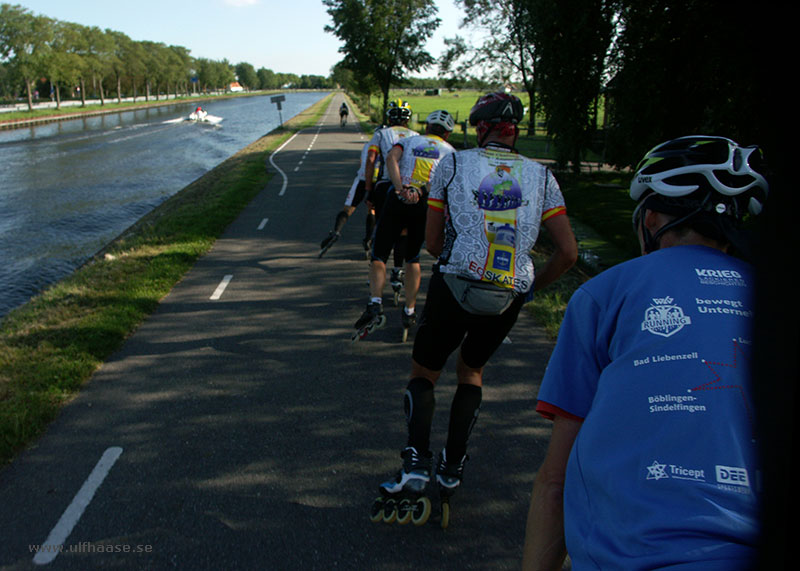 Skating along Noordhollandsch Kanaal.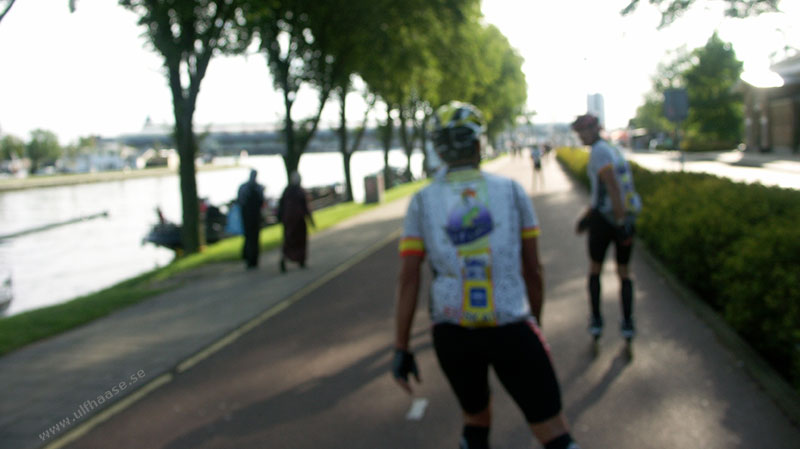 I never realized how fast we were approaching Amsterdam...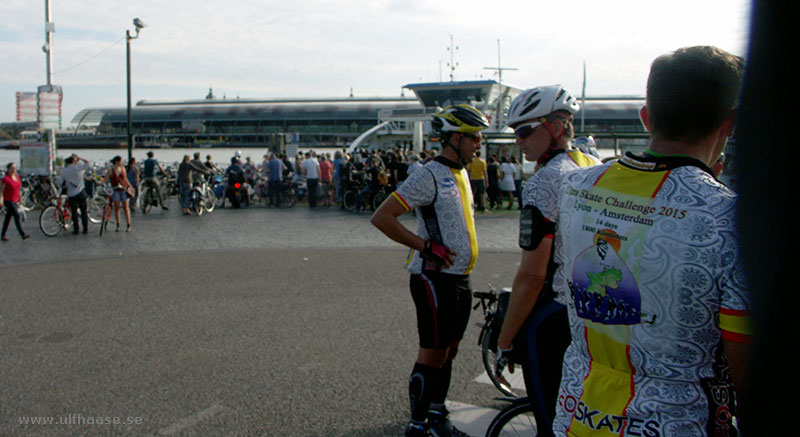 ...and all of a sudden we were there! In the background: The Amsterdam Centraal railway station.

Hier staat u.

IJ lake ferry.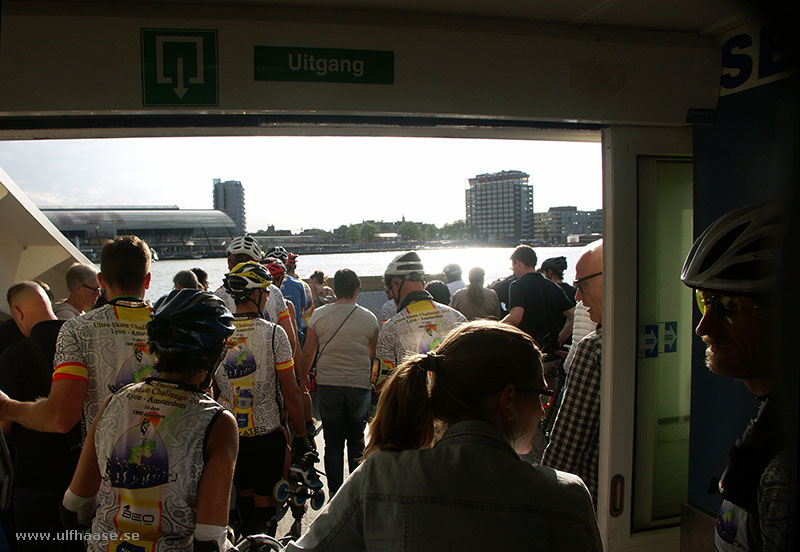 IJ lake ferry.

Amsterdam.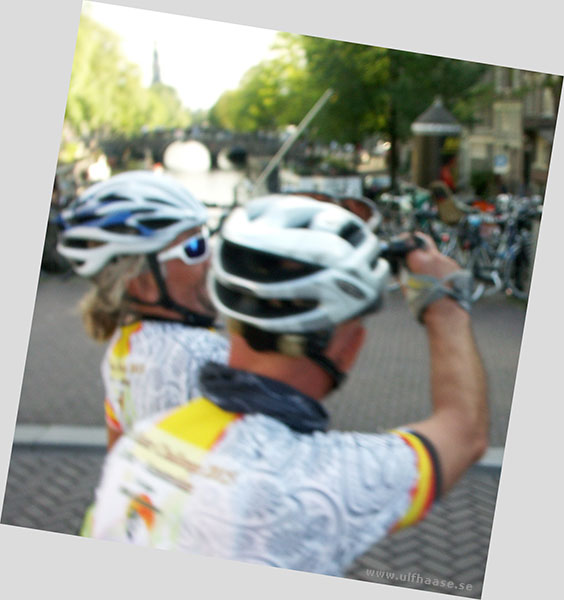 By now I was very tired of my dysfunctional camera.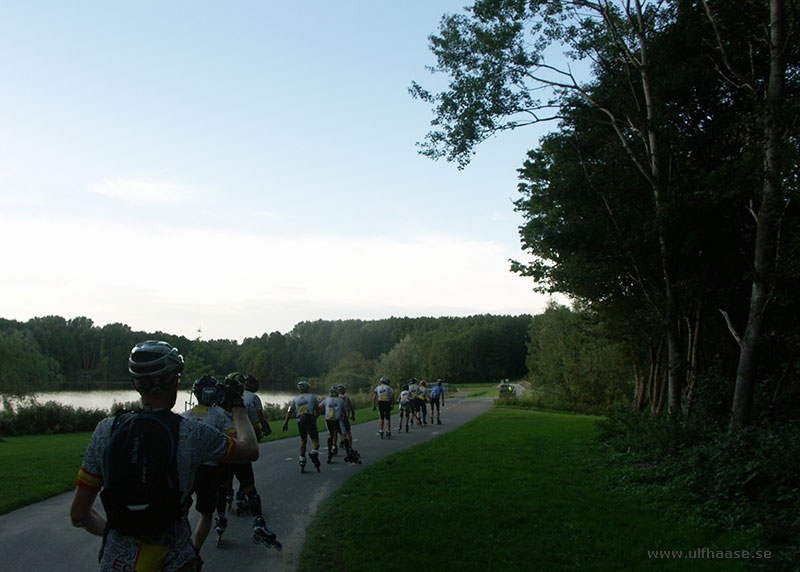 The finish! Arrival at our accomodation in Velsen-Zuid outside Amsterdam.

The finish!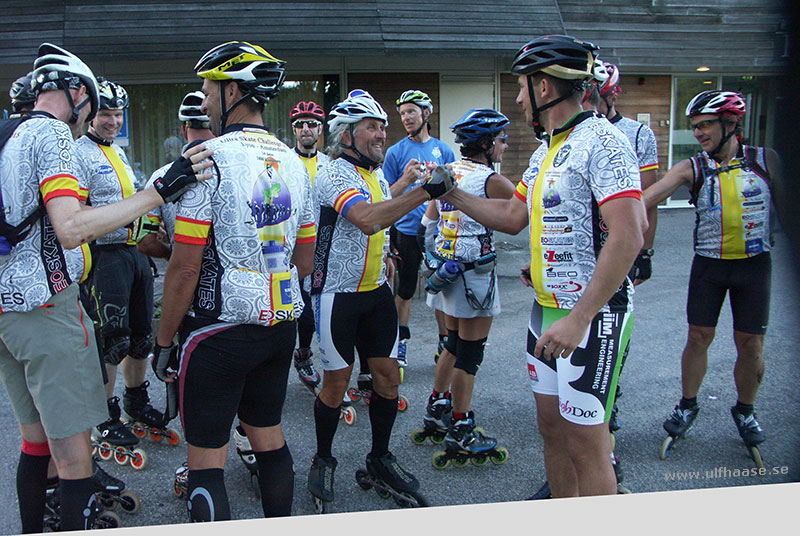 The group as it looked like for the last four days of the tour.
(Photo taken with self timer.)

The "main group": the 12 skaters and two bikers who started in Lyon 14 days earlier.
(Photo taken with self timer.)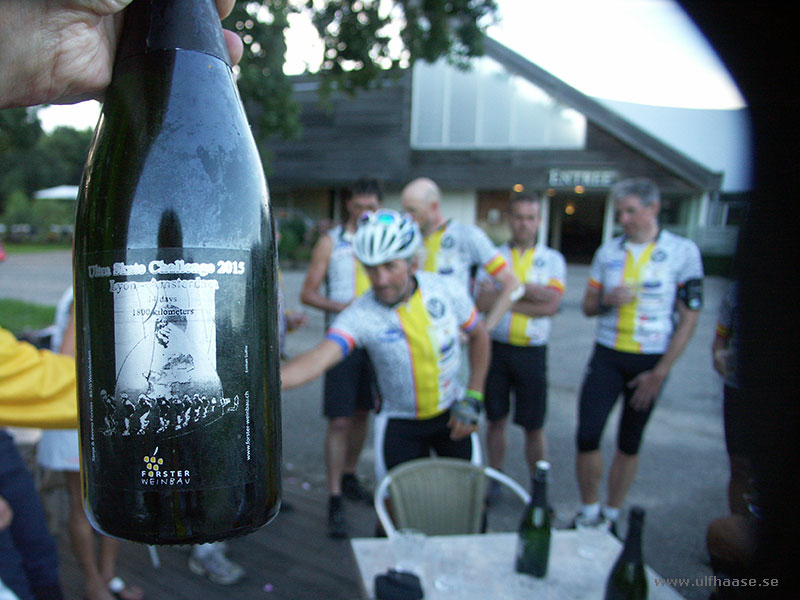 Surprise! Winemaker Benno Forster (Forster Weinbrau) had brought his sparkling wine Wyfelder Chlöpfwy to celebrate
this moment.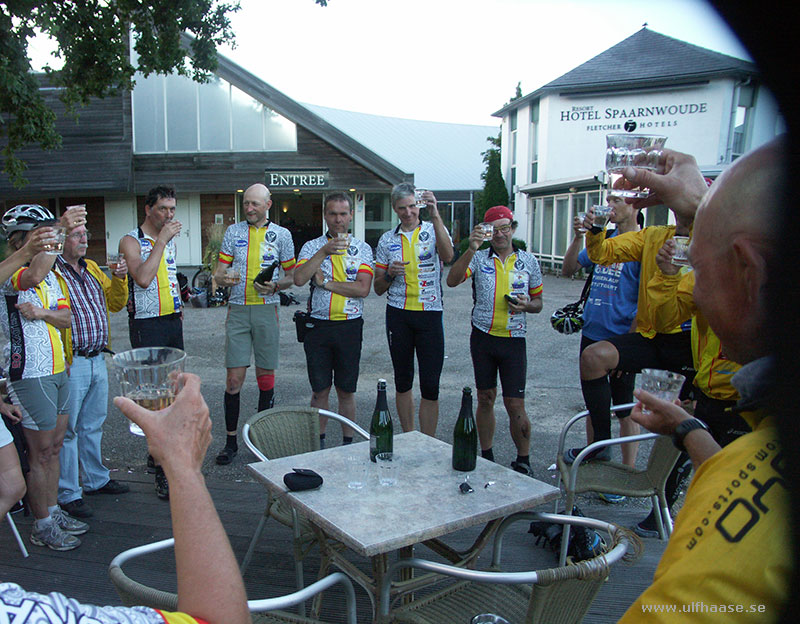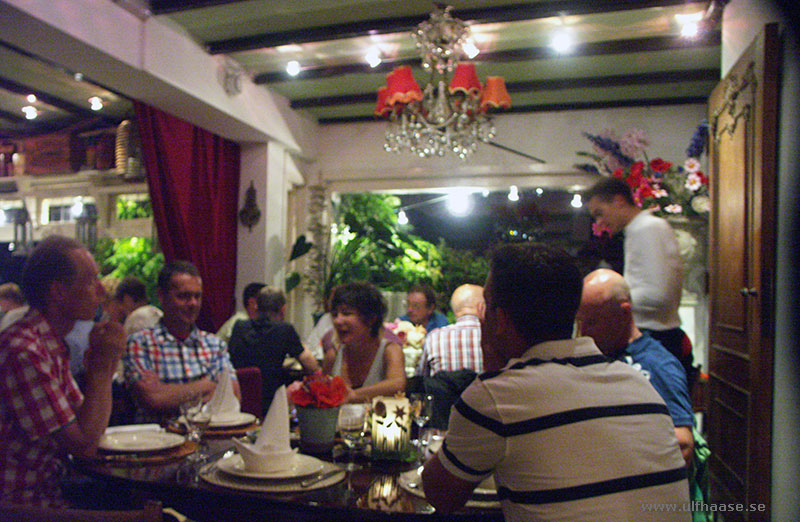 A nice dinner in restaurant Villa Zomerdijk in Velsen-Zuid.
Next page: Going home