Ultra Skate Challenge 2015 Day 7 (continued) 22 August
Saarschleife (Dreisbach) (GER) - Kyllburg (GER) 123 km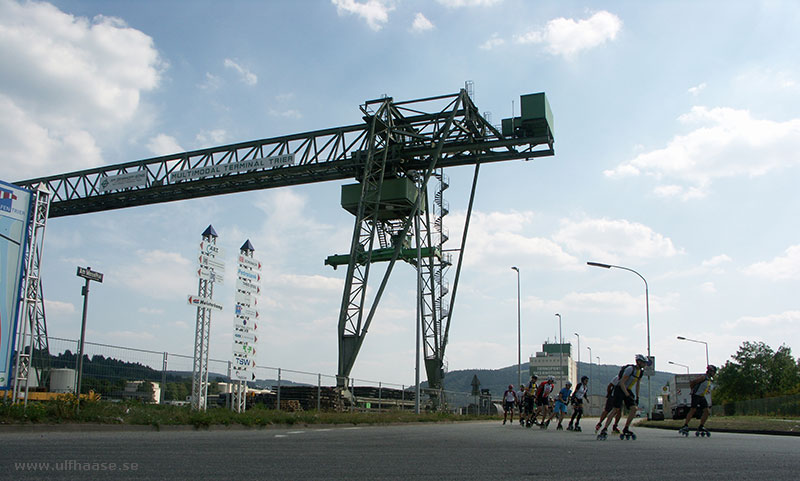 Skating through Kylltal (Kyll valley).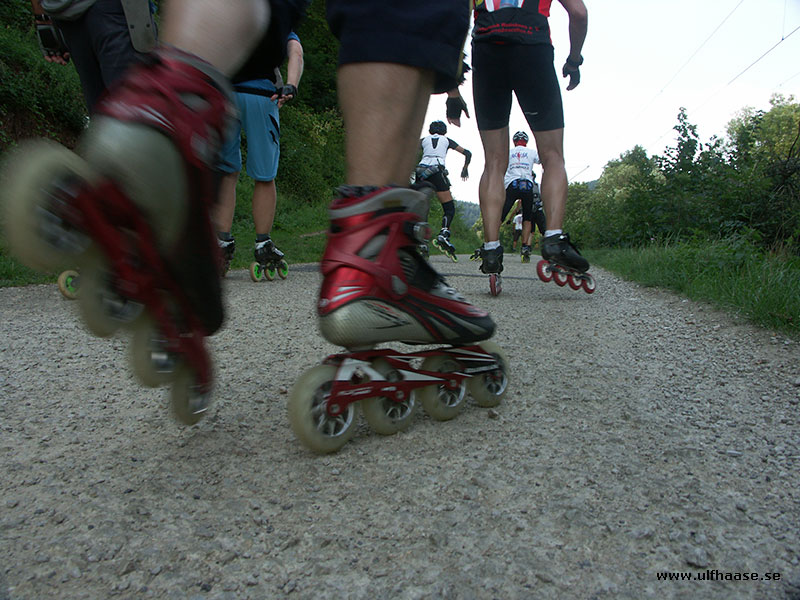 For 2½ km the surface in Kylltal was quite rough so you could either skate...

...or walk.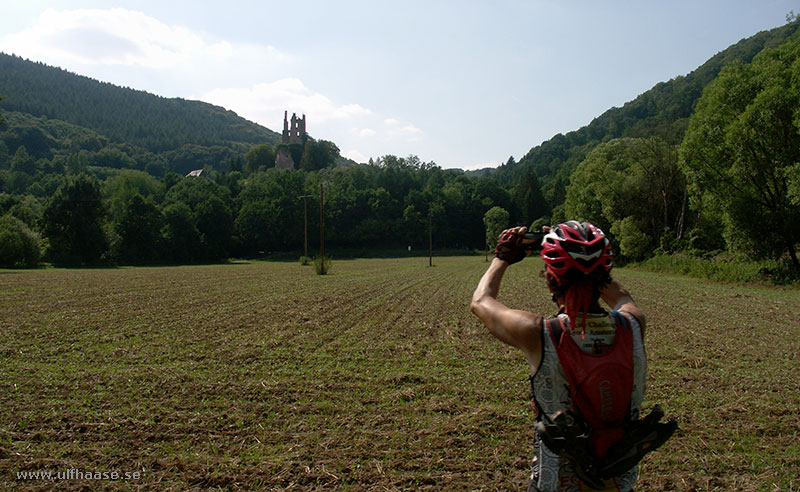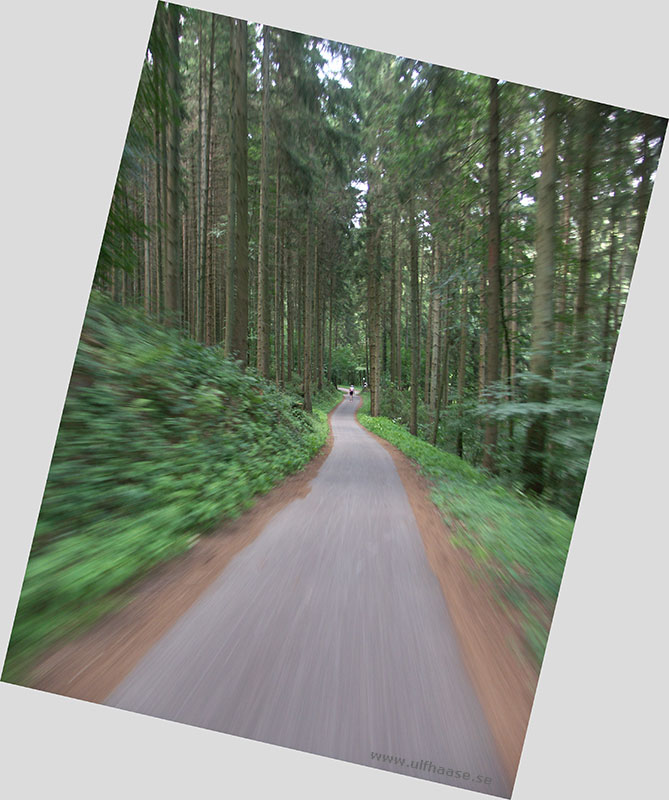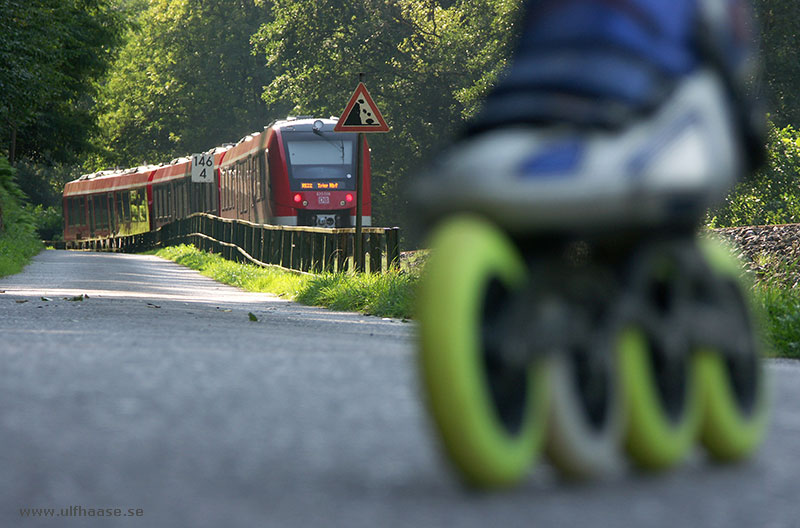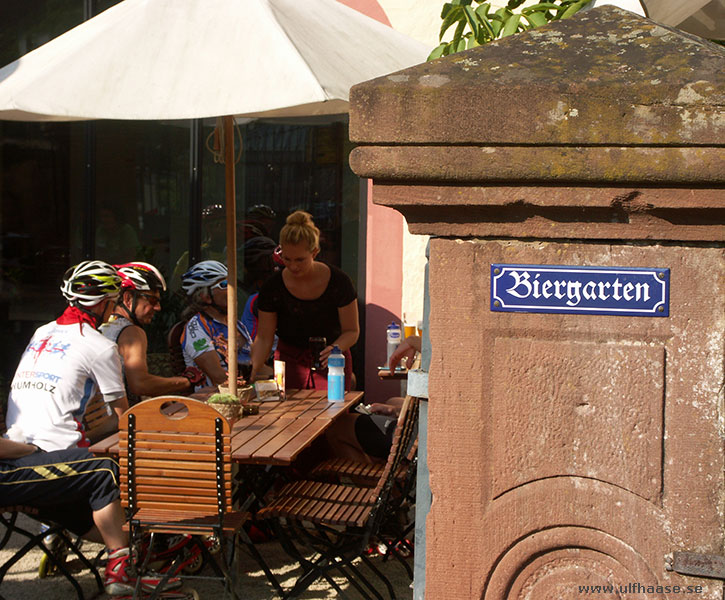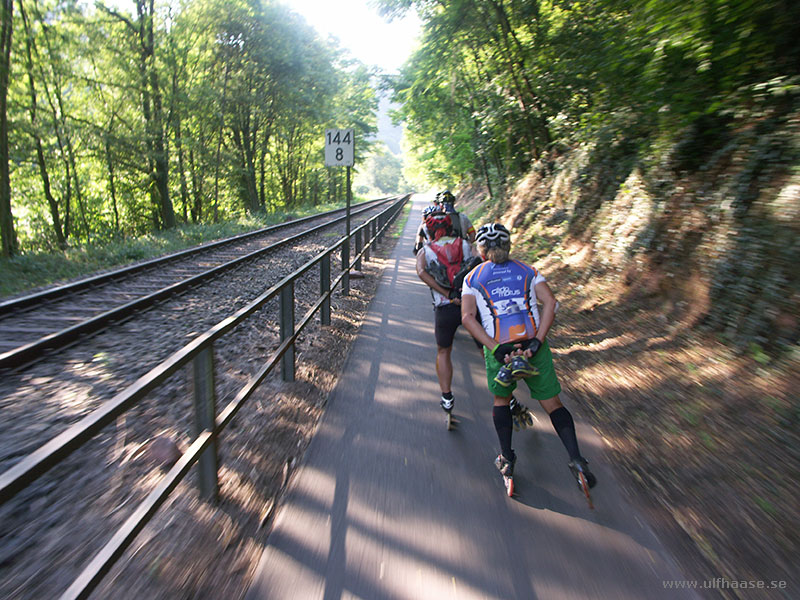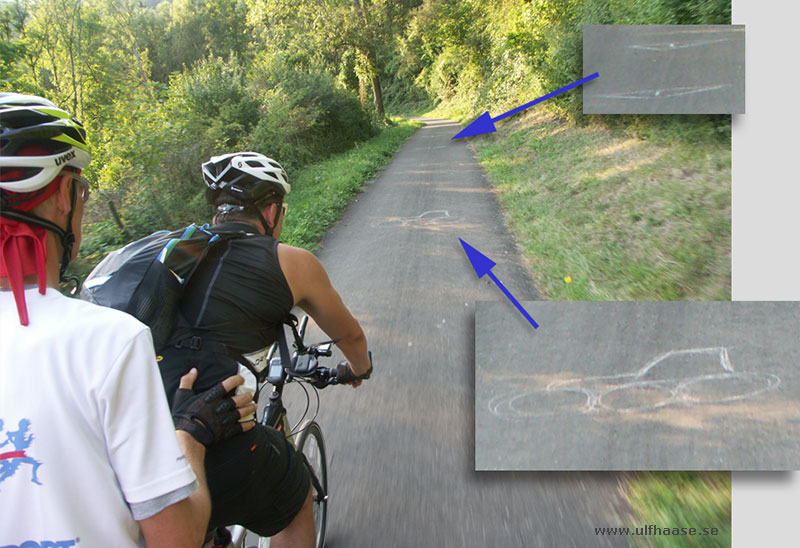 Armin had "a day off skates" and went ahead of us on bike instead. He drew us these warning signs...

...because this particular downhill section ended like this.

Pause at the railway station in Bitburg.

Downhill...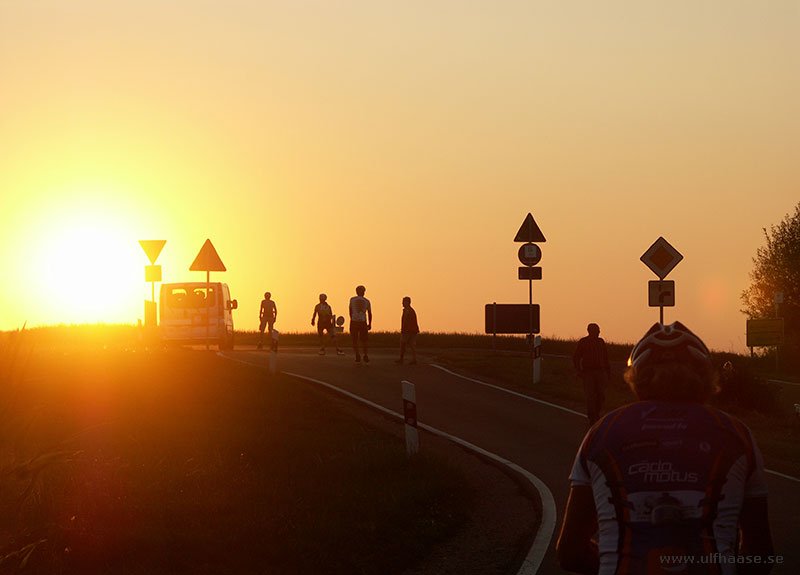 ...uphill...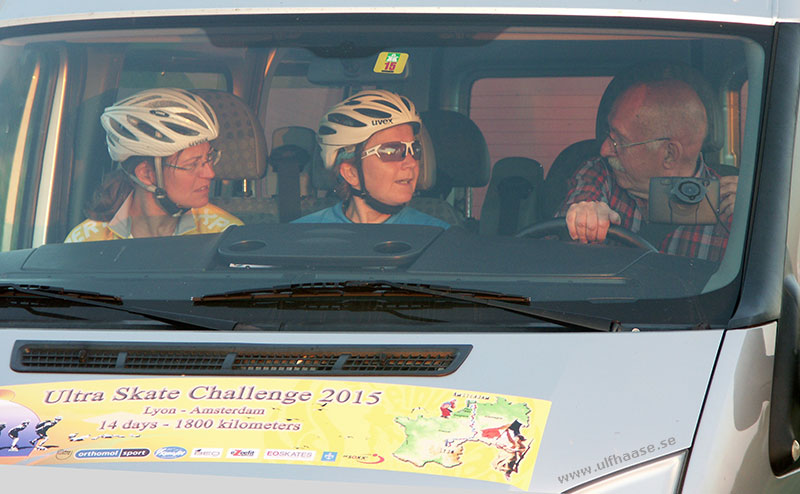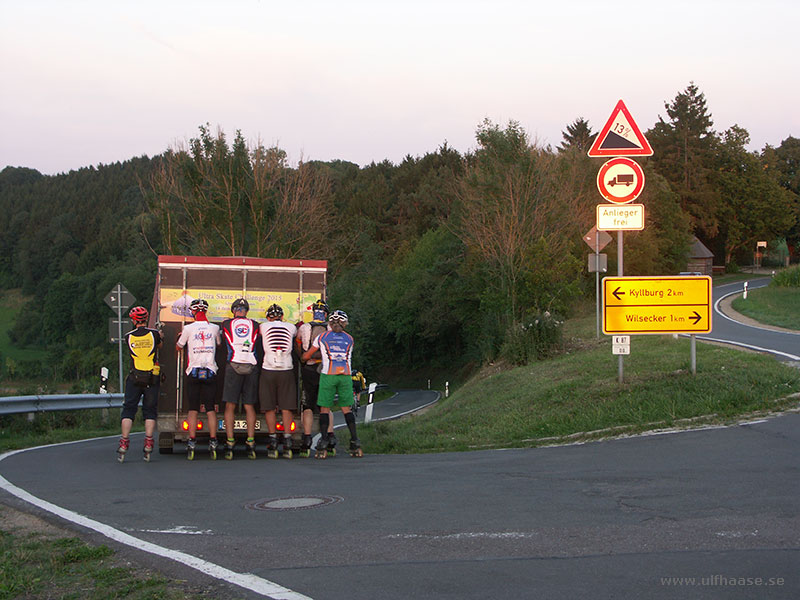 ...and downhill again.

Arriving at the Freizeitzentrum Stiftsberg in Kyllburg.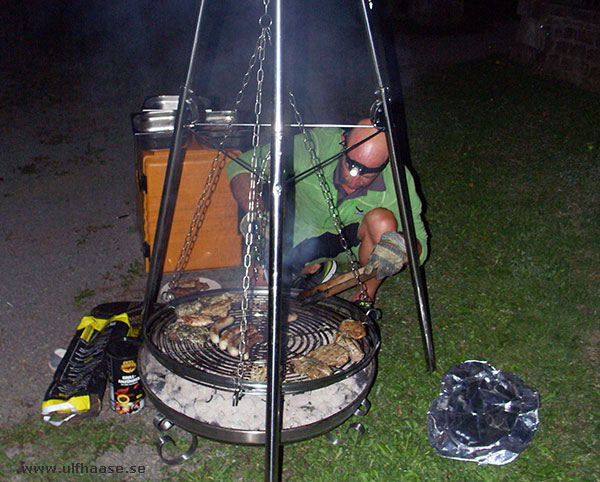 Next page: Day 8