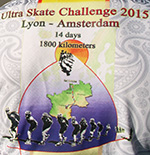 Start page
Gathering
Day 1
126 km
Day 2
159 km
Day 3
155 km
Day 4
129 km
Day 5
129 km
Day 6
171 km
Day 7
123 km
Day 8
83 km
Day 9
92 km
Day 10
113 km
Day 11
150 km
Day 12
133 km
Day 13
109 km
Day 14
129 km
Going home
= 1787 km
Ultra Skate Challenge 2015 Day 4 (continued) 19 August
Montbéliard (FRA) - Breisach (GER) 129 km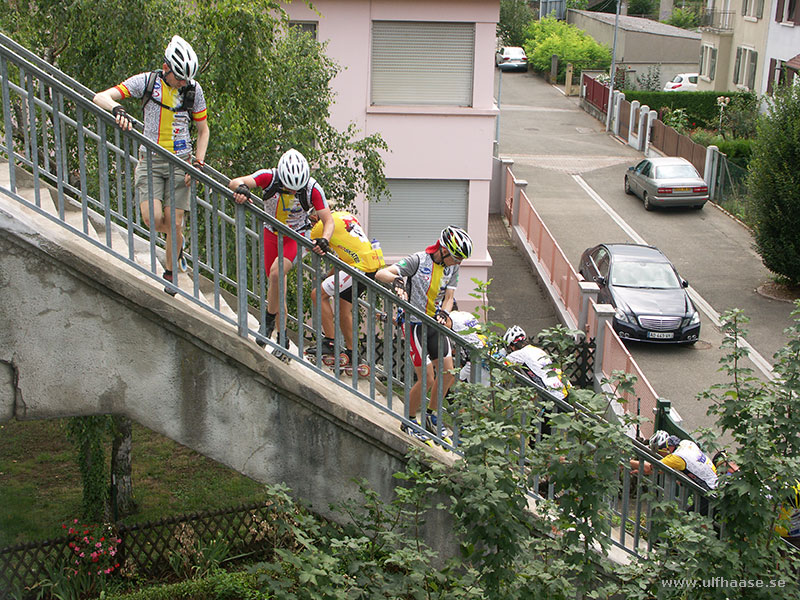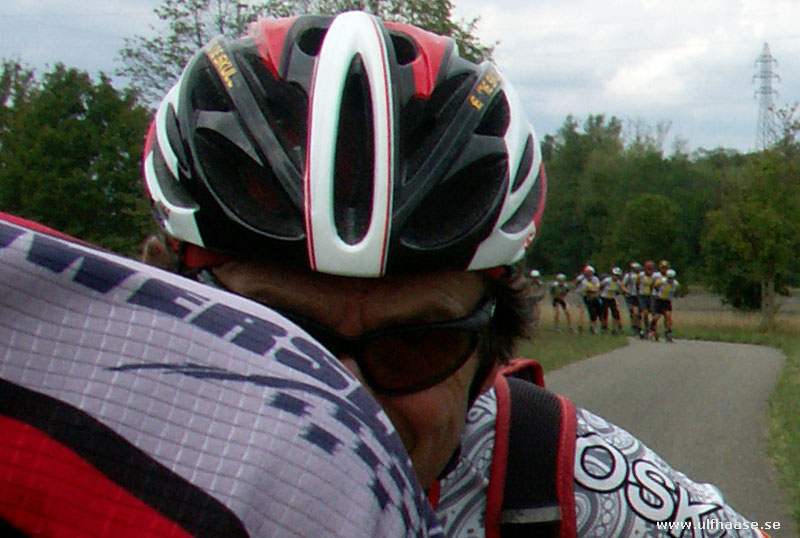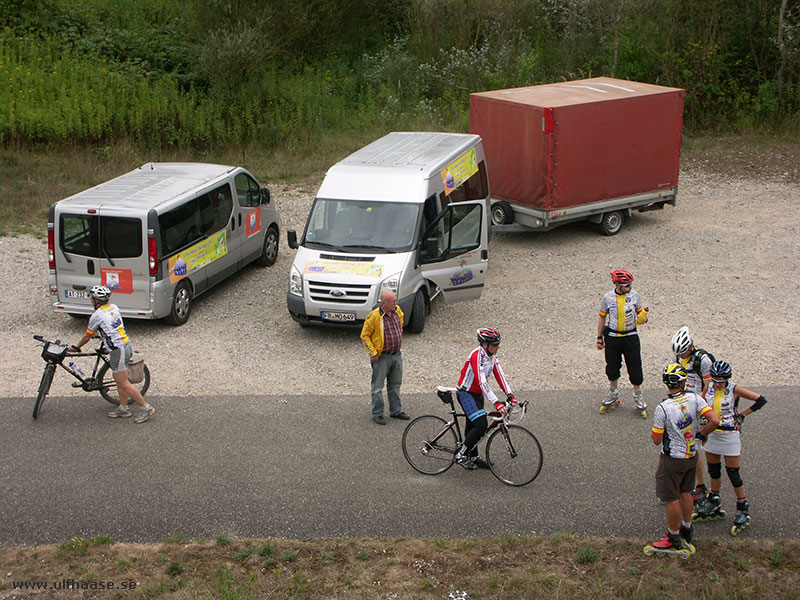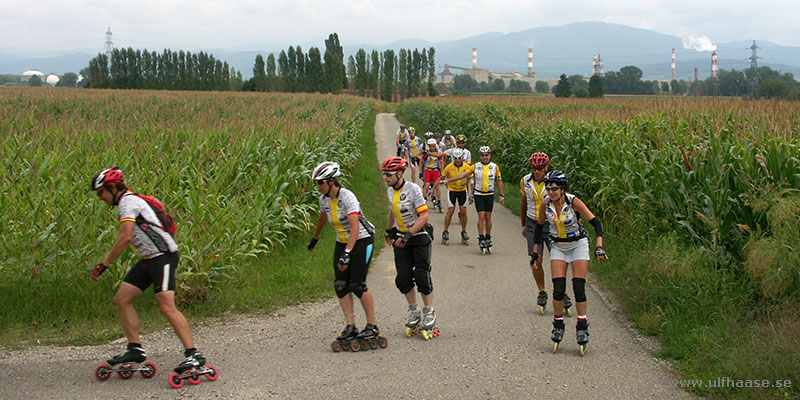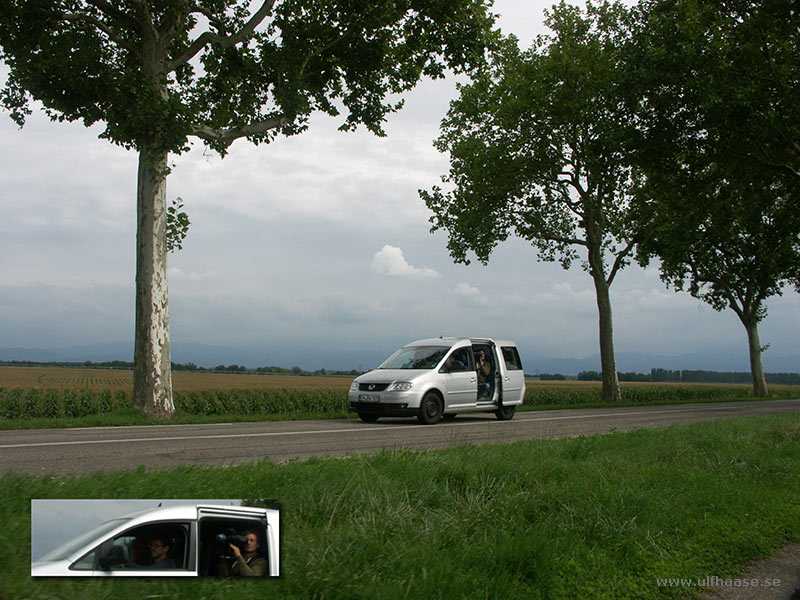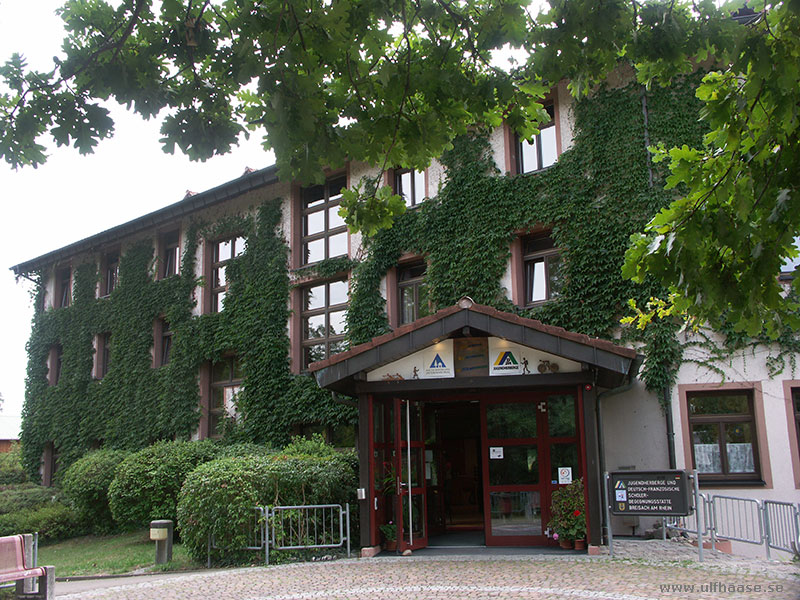 We crossed the border between France and Germany in Breisach and stayed at the youth hostel there.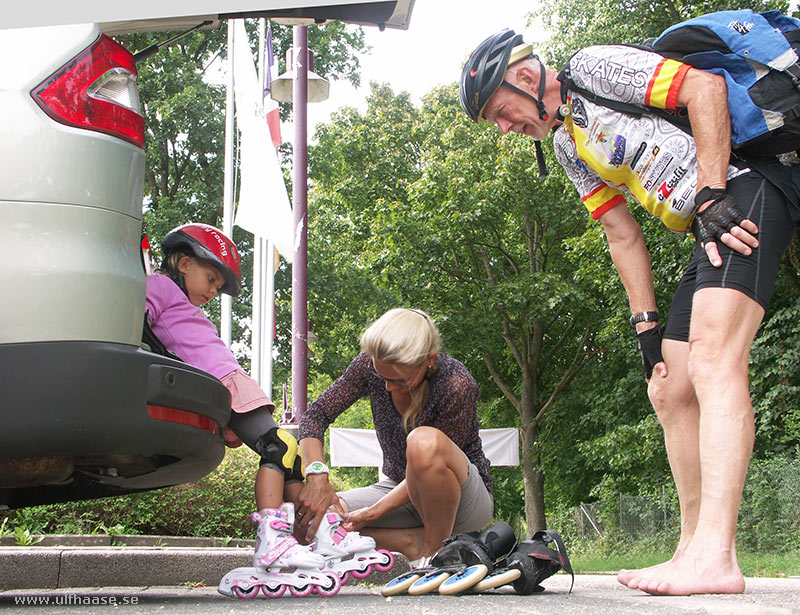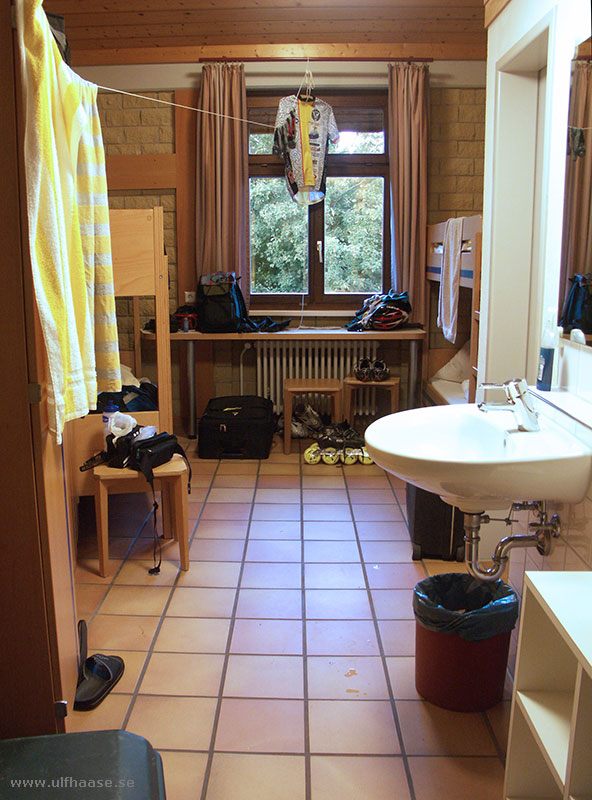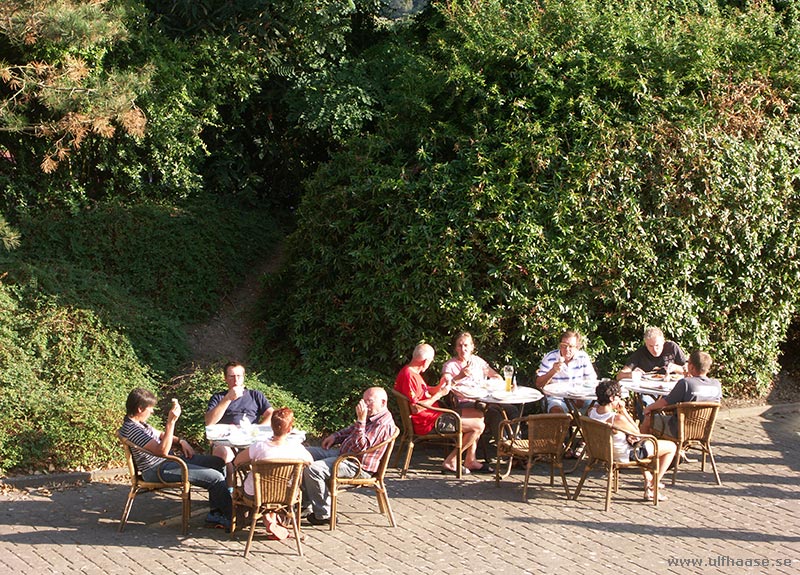 Dinner at the youth hostel.

In the evening we gathered in the common room to watch the reportage on SWR Fernsehen,
here it is filmed off TV on the wall with my mobile phone.
I don't know how to compress movies but have made an attempt: .3gp, 1 min 41 sek, 38 Mb
(opens in a new window).
Next page: Day 5