East Coast Park, Singapore, April 2005 (page 2)
Skating around the Singapore Changi Airport.

Another early morning in East Coast Park.
(Photo: me)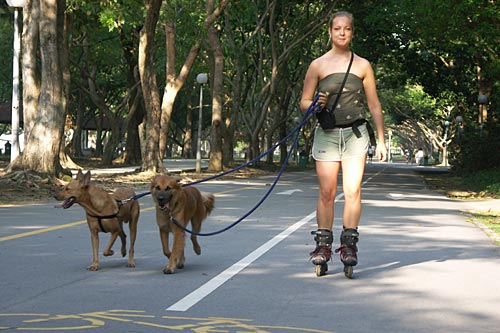 (Photo: me)

Encouraged by my skate with the Singapore Team SpeedCOP I tried to skate
the Changi Coast Road again. But the traffic was to heavy weekdays and I
was forced off the road.
(Photo: A flight spotter.)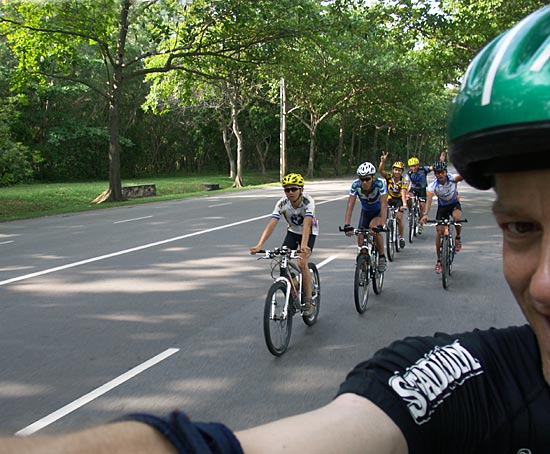 Lyckily a pack of bikers turned up...
(Photo: me)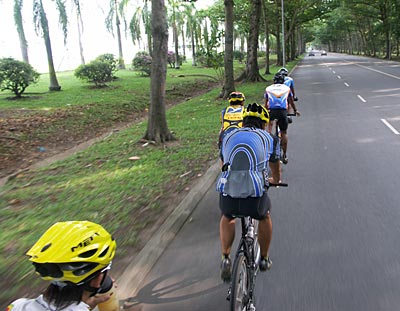 ... and being with them I was accepted by the motorists/drivers.
(Photo: me)
(Photo: me)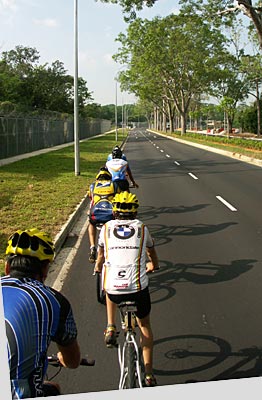 I followed them without knowing where they were going.
Here we are on Loyang Avenue on the north side of the airport.
(Photo: me)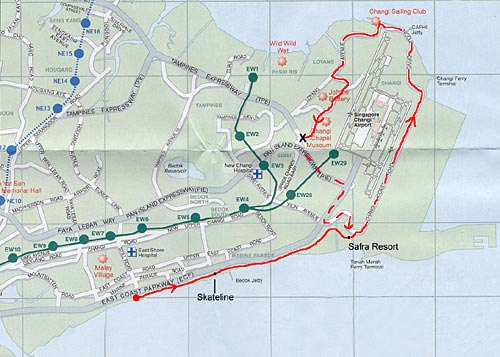 I could not keep the pace of the bikers in the uphill section of Loyang Way
and I lost them in a traffic light on Upper Changi Road North.
I was finally stopped by the Tampines Expressway and had to take a taxi
back to Safra Resort/East Coast Park to close the circle.
(Photo: me)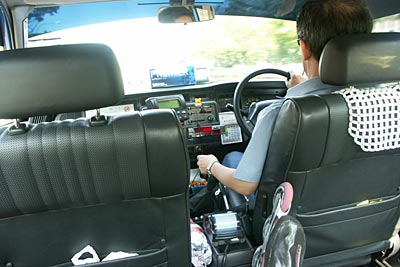 Humiliating retreat to Safra Resort/East Coast Park in a taxi.
Next time I will bring a map!
(Photo: me)
Continue to page 3: Photos from other days in East Coast Park