Central Park, New York, 2 August 2006 (page 1)
Wednesday evening: Skating with Empire Speed Club.

The Empire Speed Club meet every Monday and Wednesday for training in Central Park.
Quote from their homepage: "Wednesday: The real hardcore speedsters come out and
really put the hammer down."

Skating the 9th Avenue (against traffic) towards Central Park.
(Photo: me)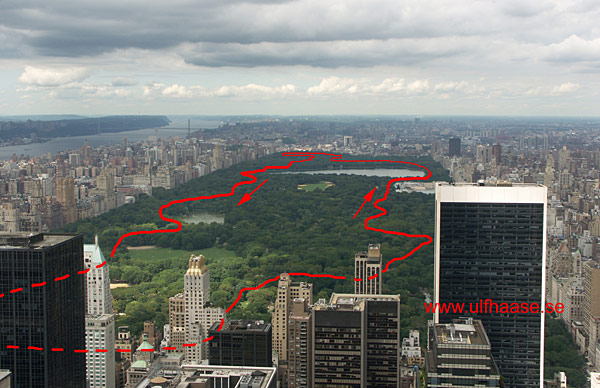 The "big loop" is 9,7 km/6 miles. We skated three laps in a quite high tempo without stopping.
(Photo: me (from Rockerfeller Center))

Gathering opposite of Tavern on the Green.
It was unusually hot in New York this week so
only 10 - 15 skaters showed up this evening.
(Photo: me)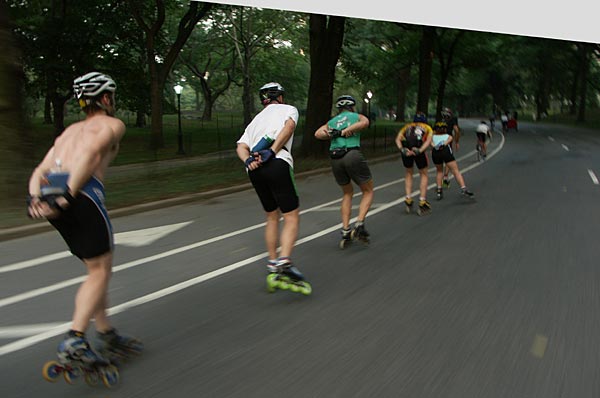 (Photo: me)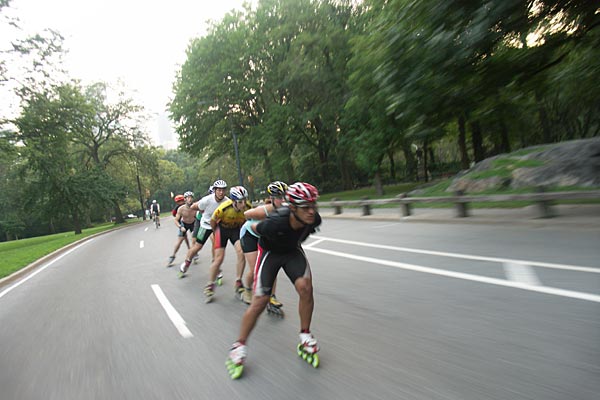 (Photo: me)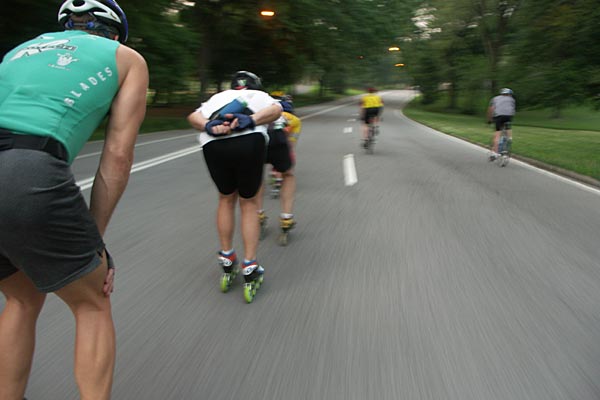 (Photo: me)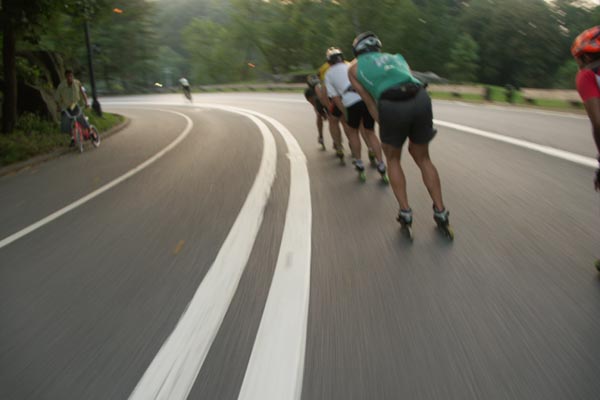 In the north end of the park there is an "interesting" downhill section.
(Photo: me)

Same as above, continued. Great fun!
(But it was followed by a corresponding uphill section: the Great Hill, also called Cardiac Hill.)
(Photo: me)

The three laps were completed in less than one hour.
The thermometer now showed 32°C/90°F.
(Photo: me)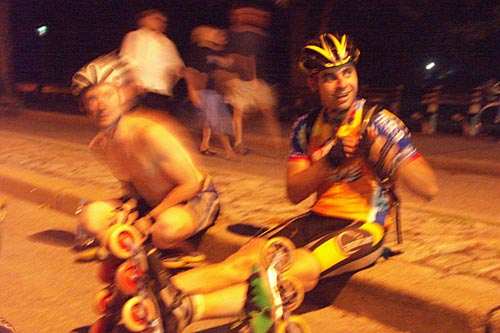 Francisco Ramirez, coach and team manager of Empire Speed, to the right.
(Photo: me)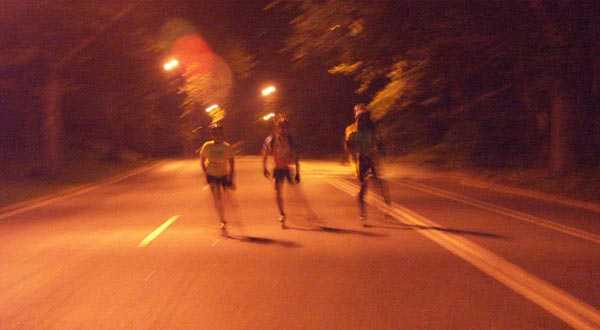 The evening ended with an extra lap in conversation tempo.
(Photo: me)
Continue to page 2: (Monday morning: Central Park and 12th Avenue -> West Street)