Inline camp in Motala with Barry Publow, 27 - 29 April 2007.
This is an annual camp open for all skaters, advanced as well as beginners.
The camp was organized by the Inline committee of the Swedish Skating Association
in association with skating club Motala AIF Skrinnarna.

The Canadian coach Barry Publow was invited as instructor. He was excellent.

Friday pm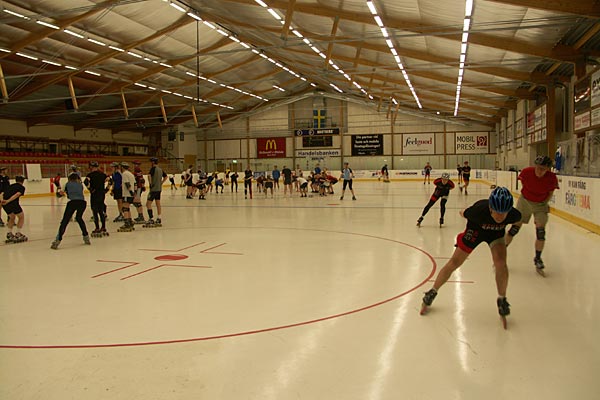 (Photo: me)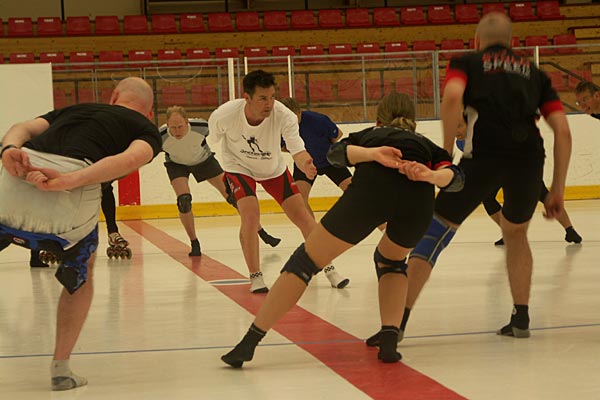 (Photo: me)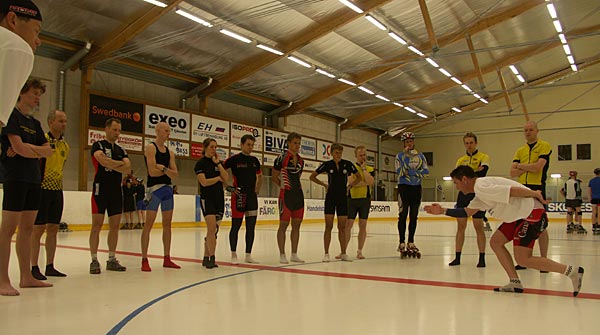 (Photo: me)

Barry Publow.
(Photo: me)
Next page: Saturday morning