Inline skating on Mallorca, April 2001
Day 5. 26 April
We took a bus to Plama and skated back (in headwind).
Palma - (no number on the road but it passes near Puntiro, Sa Cova, Ses Olleries and Ruberts) - Sineu - Son Suan - Santa Margalida - Ses Casetes des Capellans (north of Can Picafort) - Port d'Alcudia. 60 km.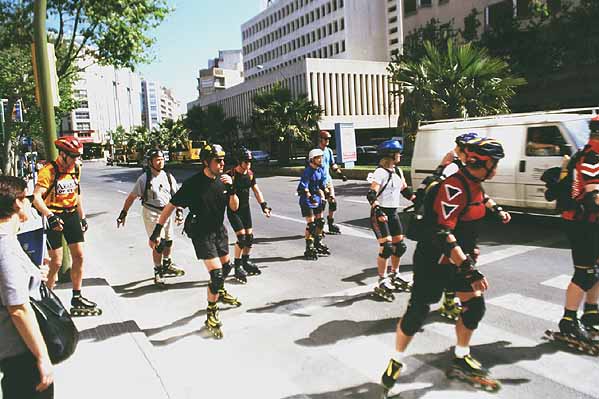 Palma. On our way from the busstation to the waterfront.

Palma.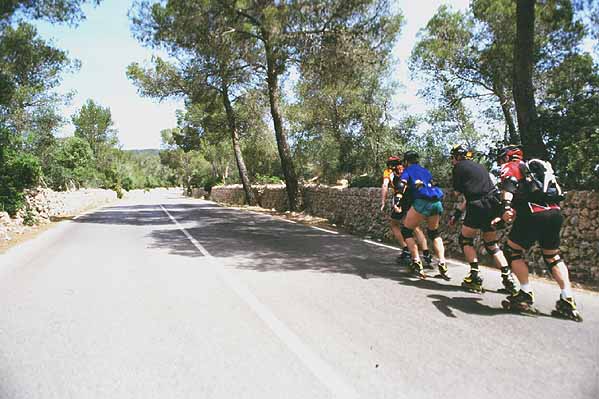 Somewhere near Sa Cova.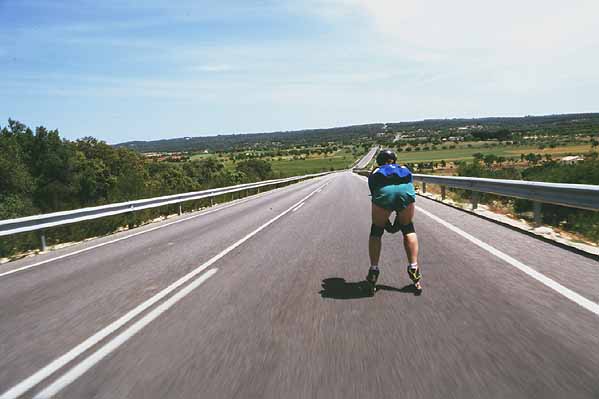 Between Son Palou Nou and Ruberts.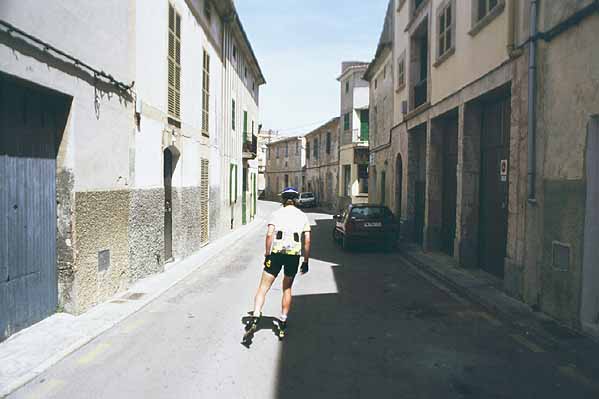 Sineu.

Between Sineu and Son Suan.