European Master Marathon Road Championships 2006 (page 3)
Miscellaneous photos, probably only of interest for the swedish skaters
(and the danish with whom we shared the hotel).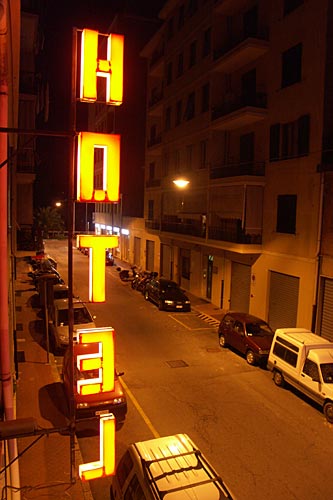 At Hotel San Marco in Savona.

Danish and swedish skaters at brakfast.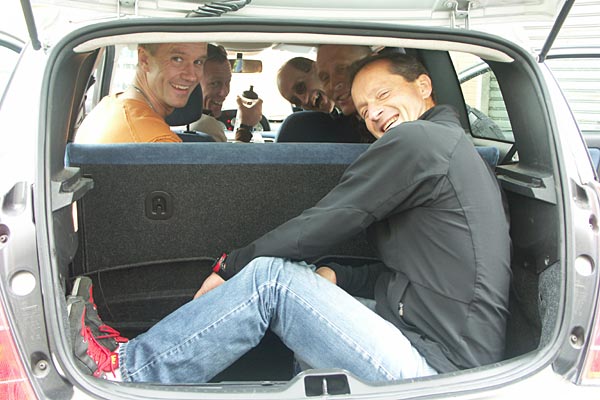 And when the photographer entered the car we were six persons in a Lancia Ypsilon.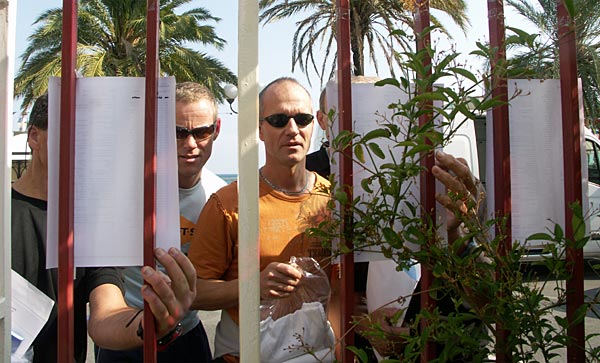 Checking the start lists at the number bib pick-up in Albenga.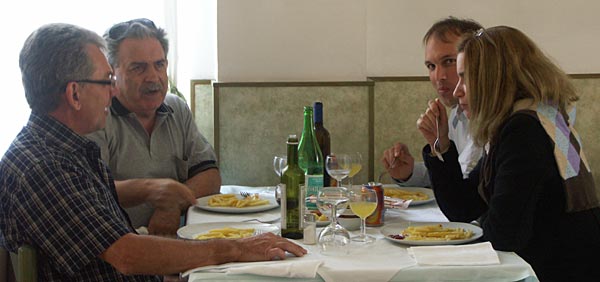 Dennis Bengtsson having lunch in Albenga with, among others, Raoul Trumpy, Secretary
General of Comité Européen de Course (C.E.C.).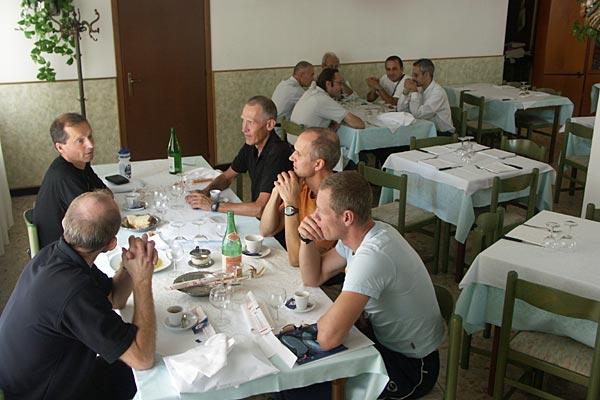 Lunch in Albenga.

At home I noticed that the two "tourists" we are passing here are Sara and her boyfriend
Ulf Andersson. Ulf A was supposed to participate in the race but in August he broke his
ankle bone in a skating accident (see photo below).

The reason why Ulf Andersson couldn't participate.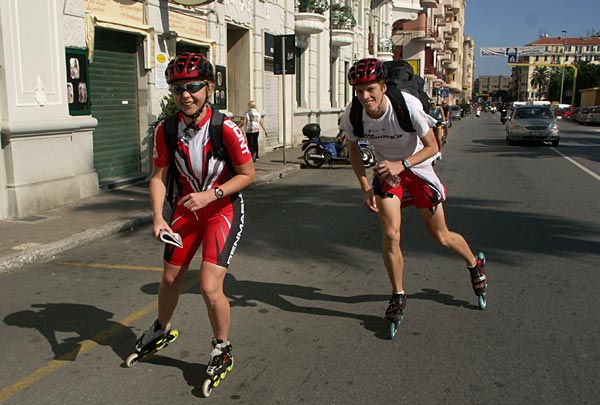 Xania Trier and Sune Jensen (both Denmark) going back to the hotel after the race.

Dennis Bengtsson, Johan Olsson, Gunder Boström and Bernt Johansson.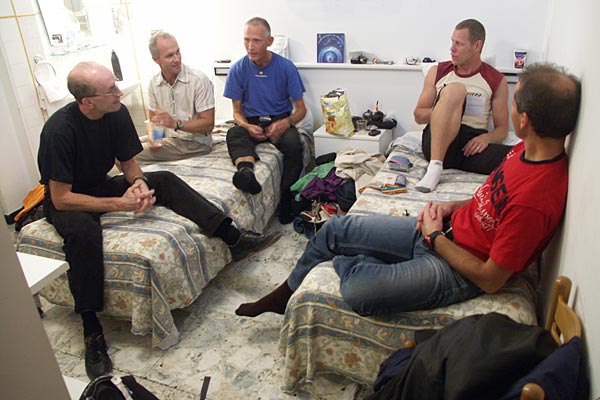 After the race, waiting for the restaurants to open.
Bernt Johansson, Gunder Boström, Ove Lundberg, Johan Olsson and Sven Rudberg.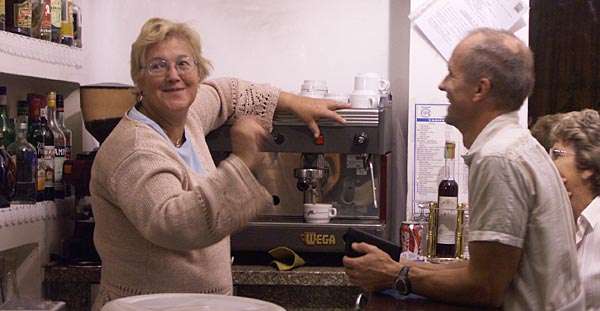 Mrs Anne at Hotel San Marco serving Gunder a night-cup of coffee.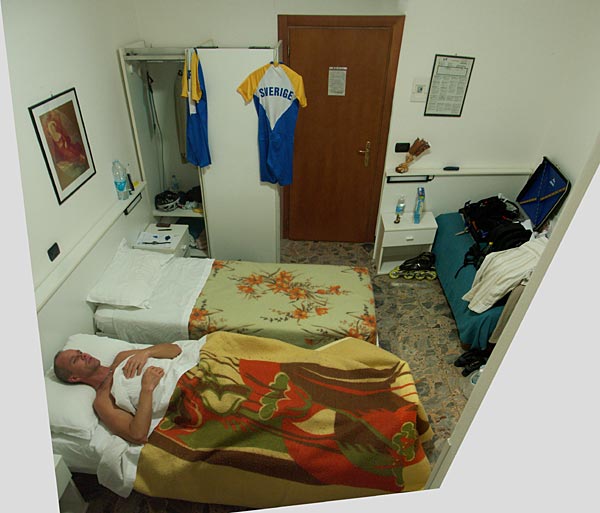 Back to the first page about European Master Marathon Road Championships 2006,