Pocket Kodak, Serie II, N:o 1A
An old lady gave this camera to me. It had belonged to her husband and she did not know what to do with it.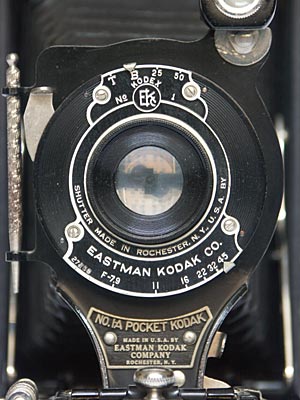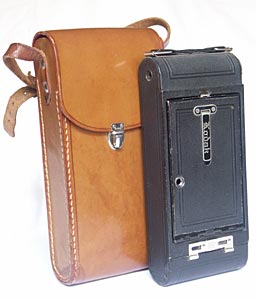 The camera with its leather case.

Manual, 28 pages.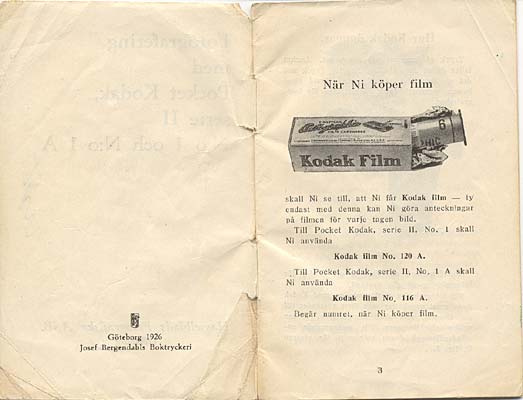 Manual (printed 1926), page 2 + 3.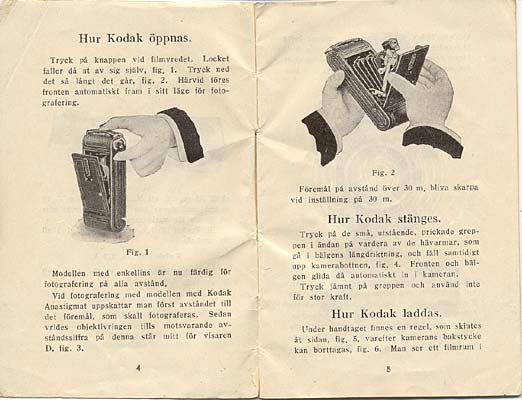 Manual , page 4 + 5.
Back to camera menu.