A weekend on Vänern, Mars 2013
Vänern is Sweden's largest lake.

We left Stockholm by car Saturday morning and entered
the ice at short before 11 am.

There was only ice on an area on the south east side but
it was large enough for us to skate on for two days.
Saturday 9 Mars: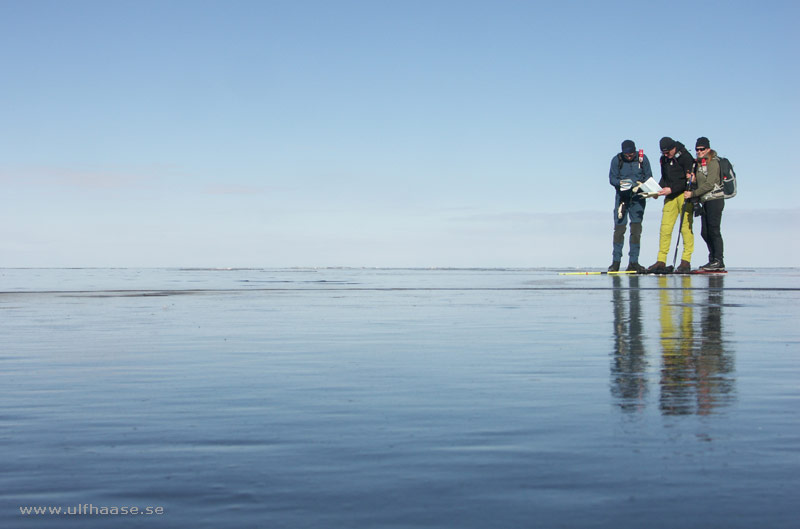 Start at Årnäs.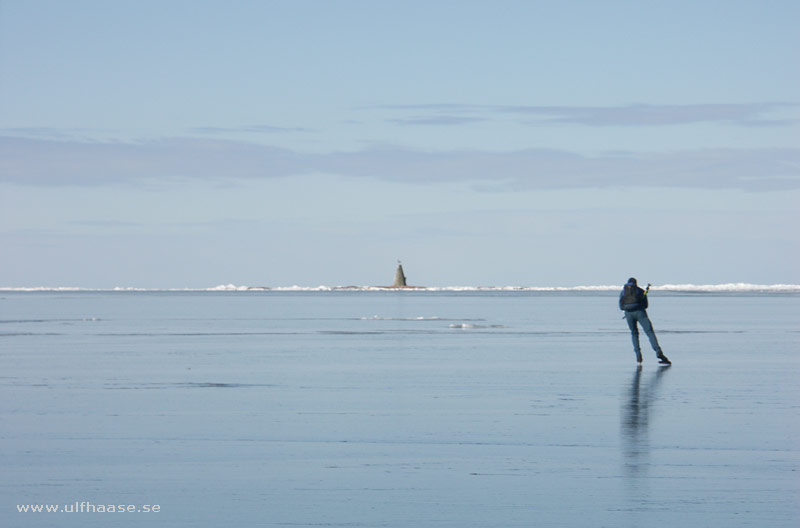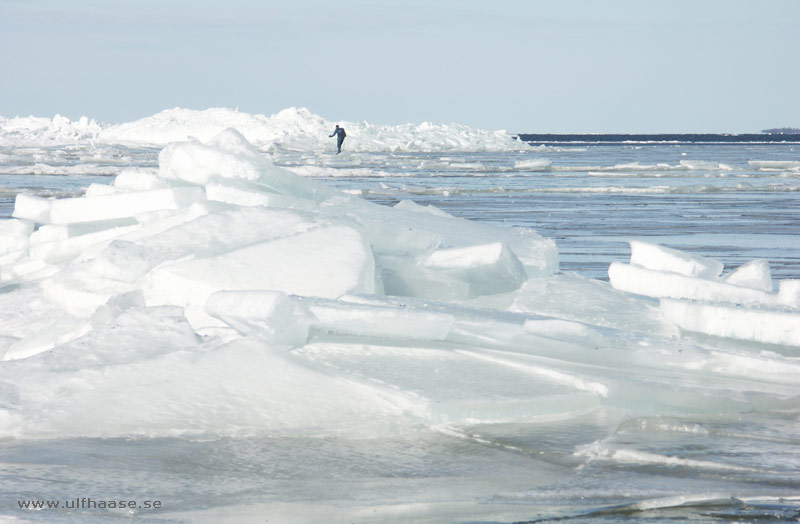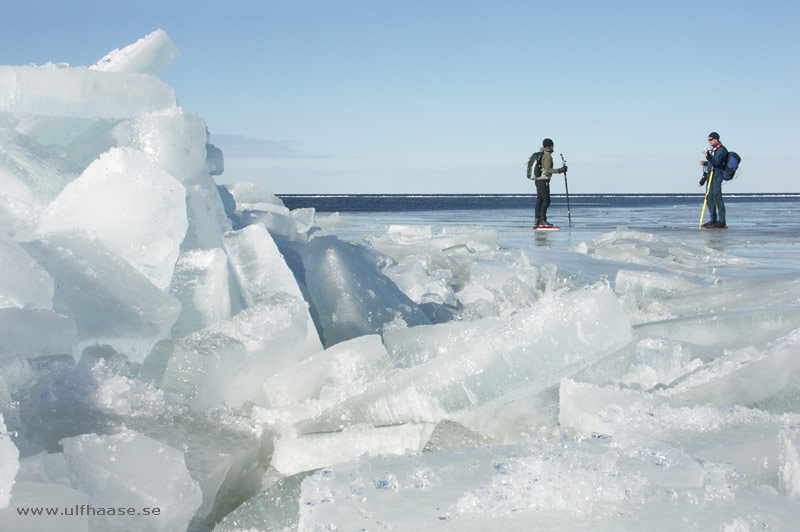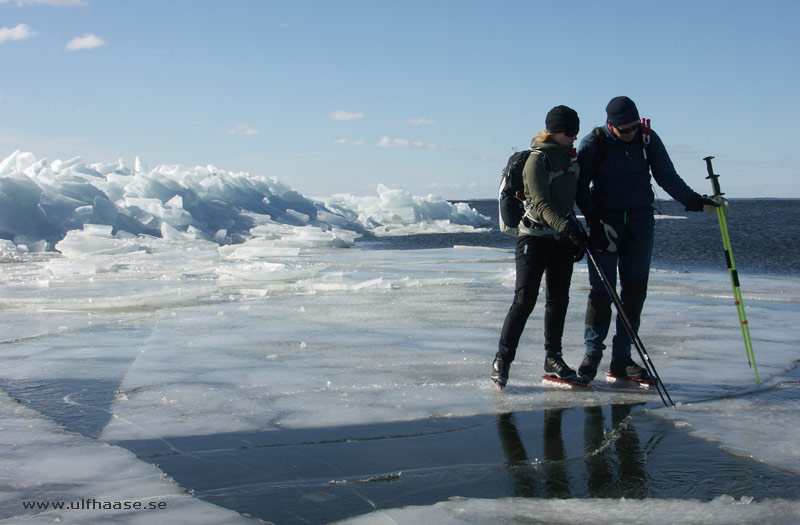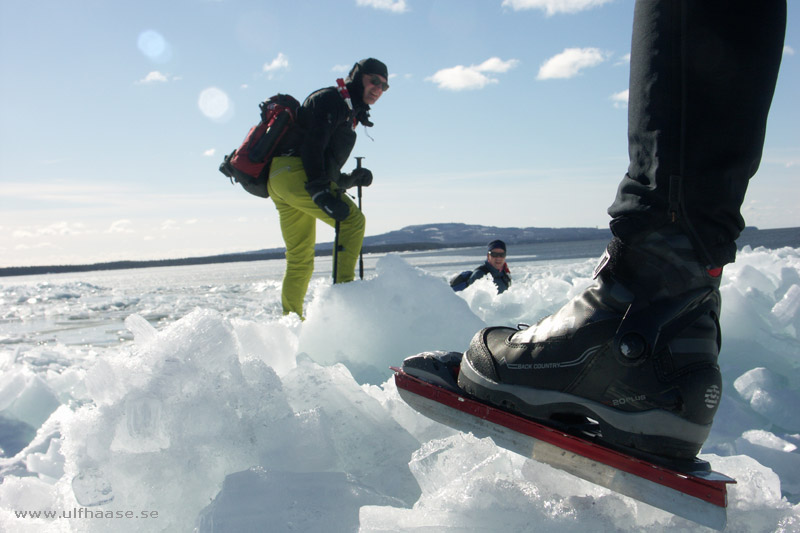 Playing around a bit, just for fun.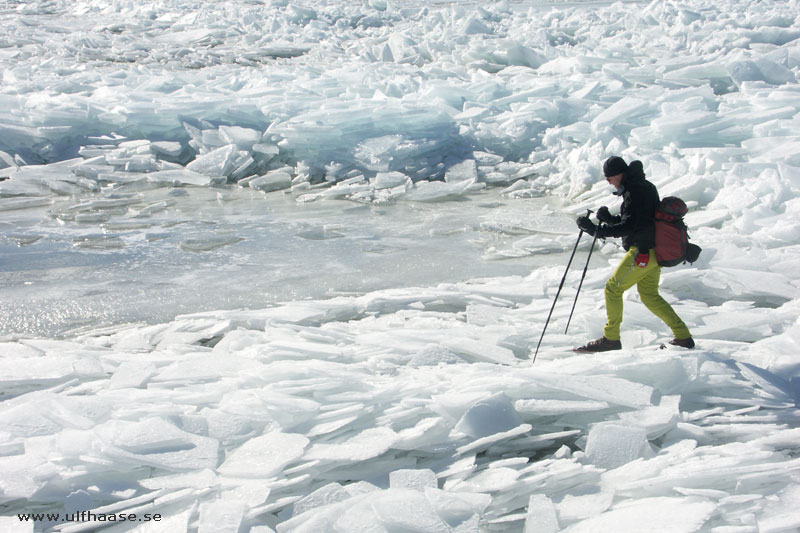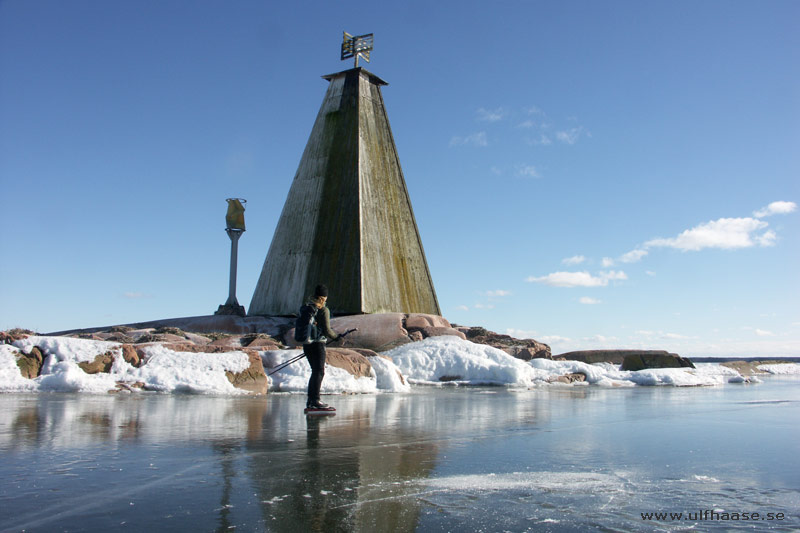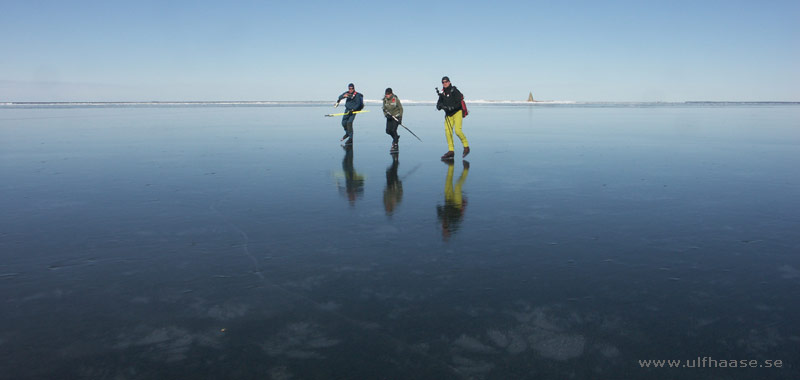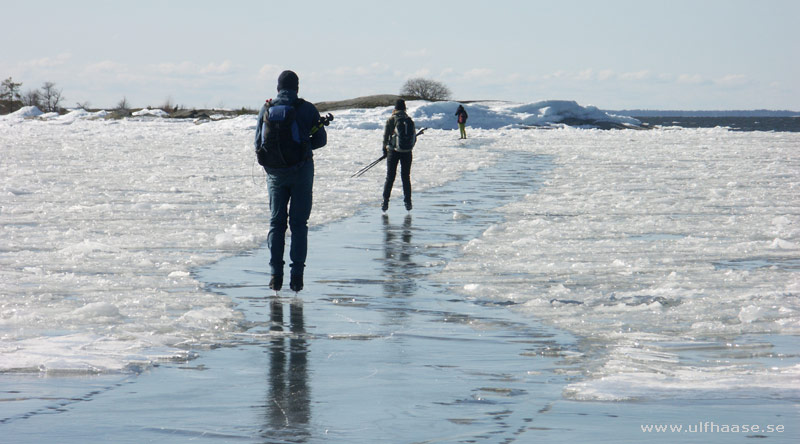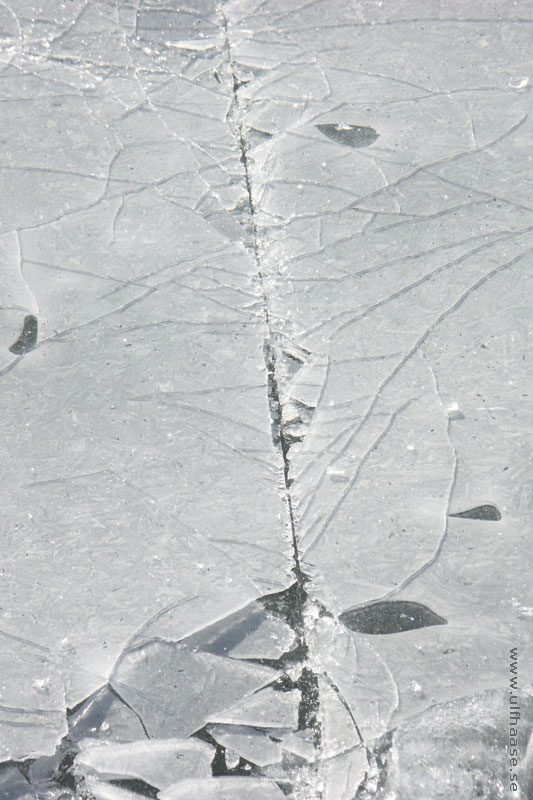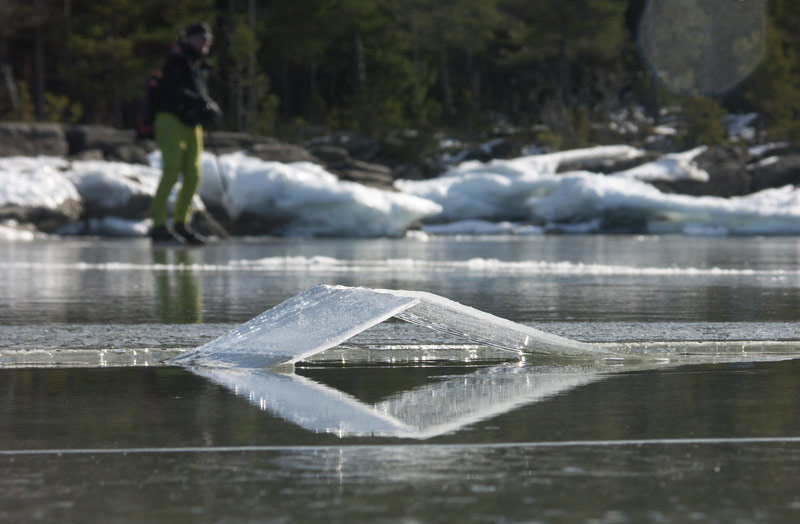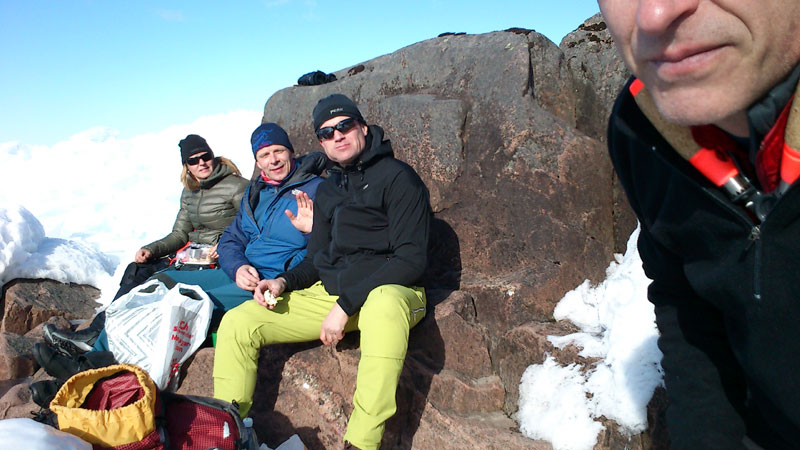 Lunch. Self portrait with the participants: Jenny Rosenius, Märten Ajne, Tor Falk and Ulf Haase.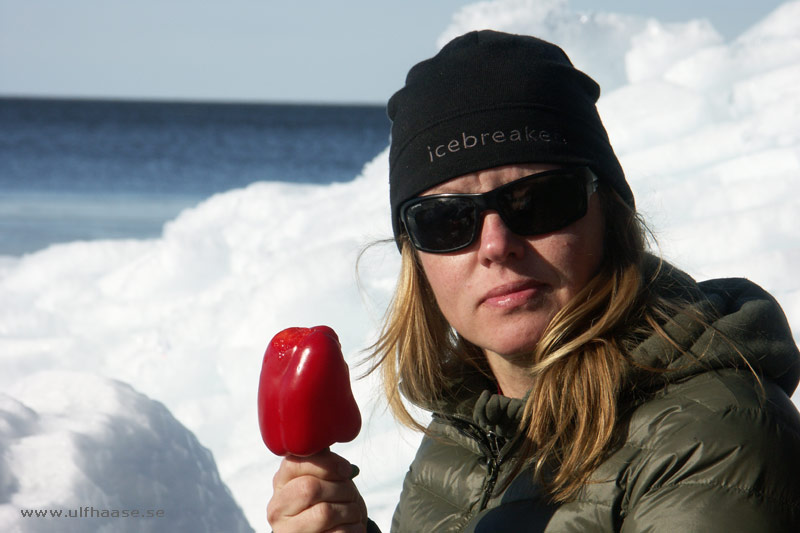 Blinkfyr (in Swedish).

Walking 4 km in hope to find more ice...

...but without result.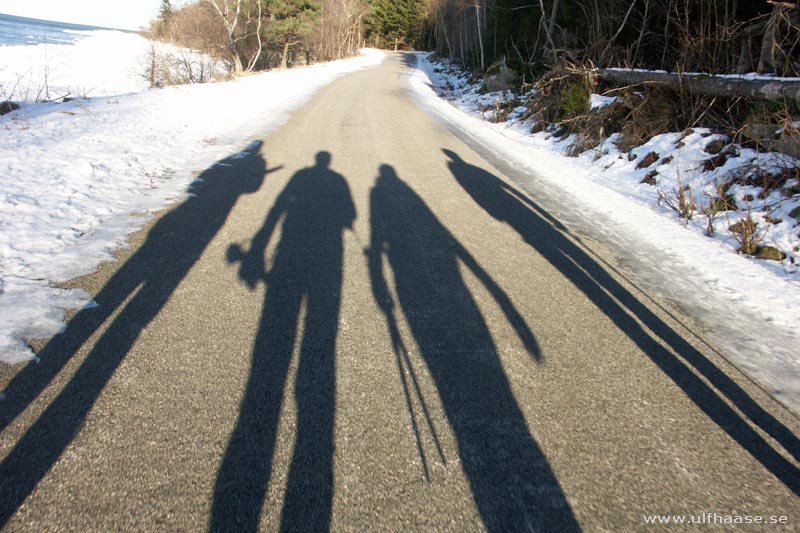 So we started to walk back (but managed to stop a car and hitchhike back to Årnäs.)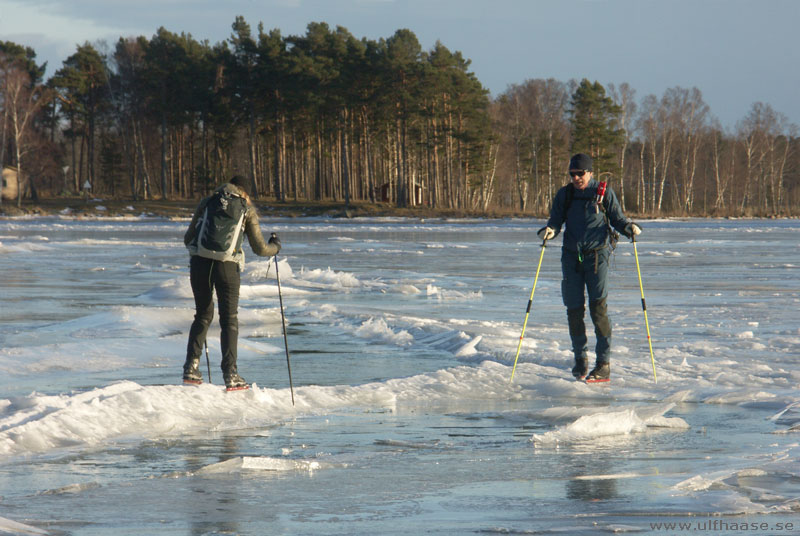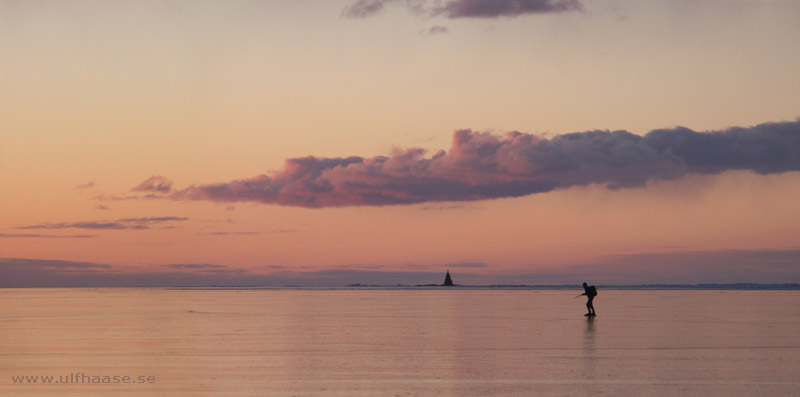 Next page: Day 2, Sunday 10 Mars 2013