Ultra Skate Challenge light 2019 Day 7 (continued) 23 August
Malborghetto (ITA) - Udine (ITA) 82 km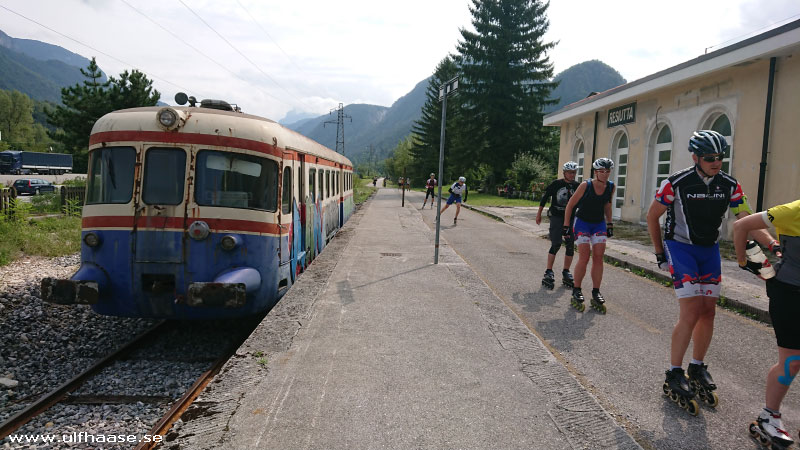 Passing the former railway station in Resiutta.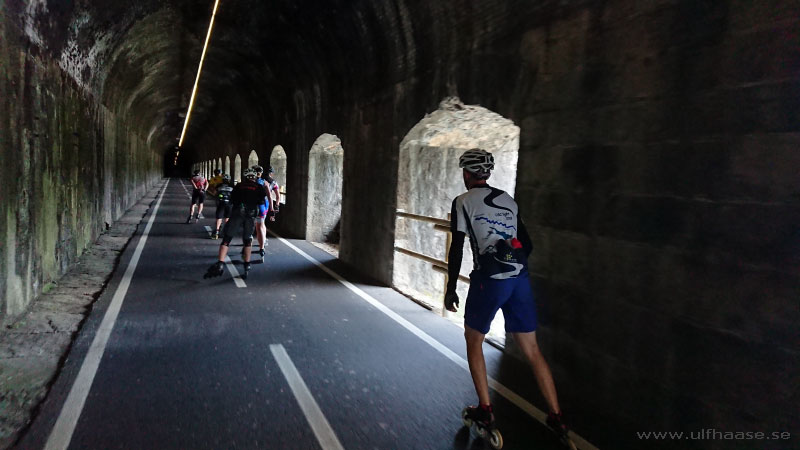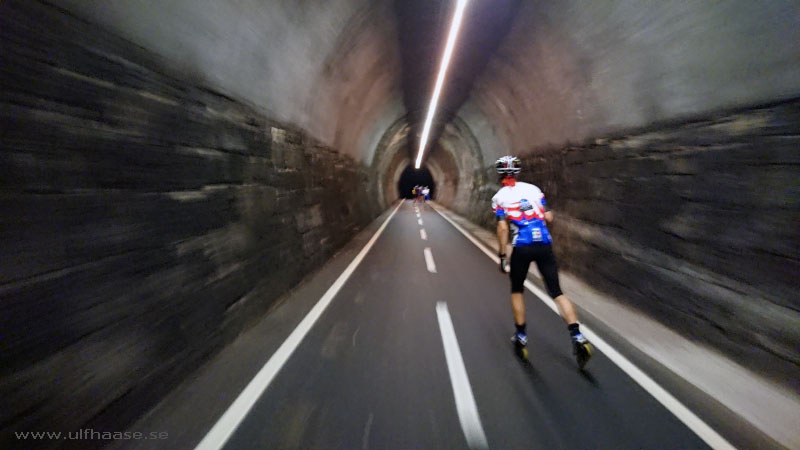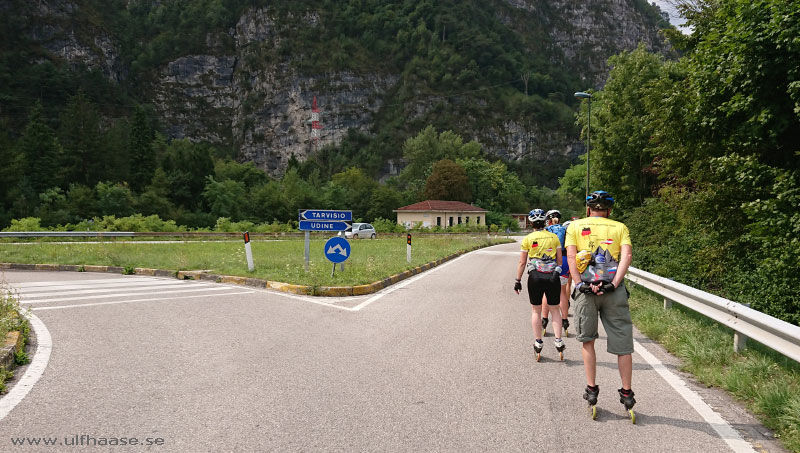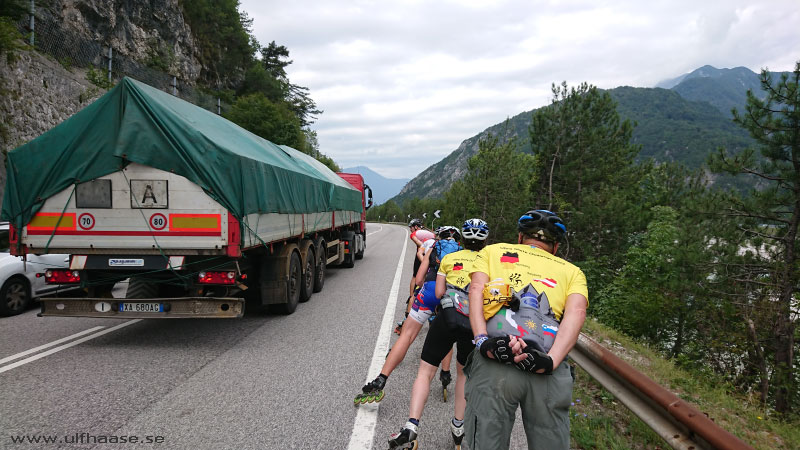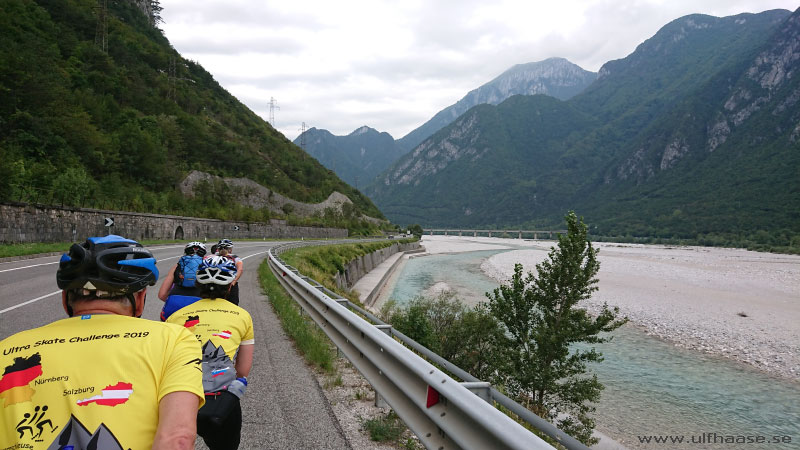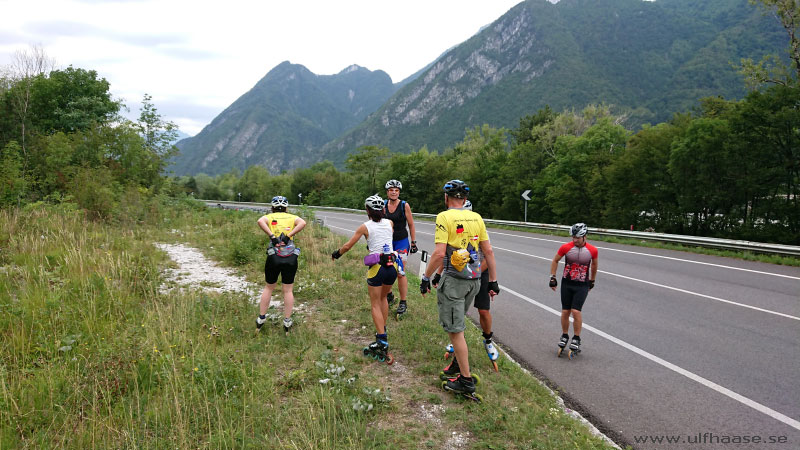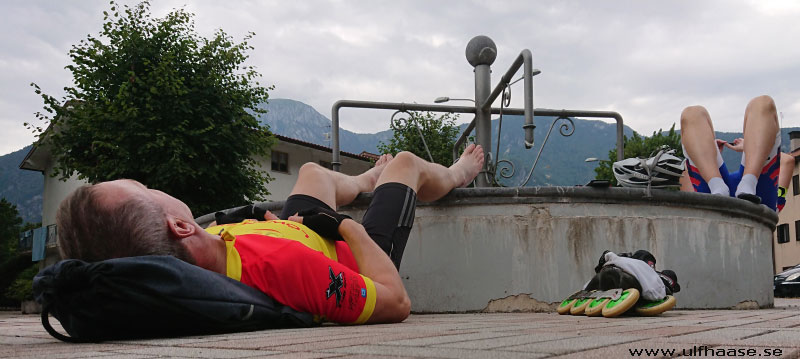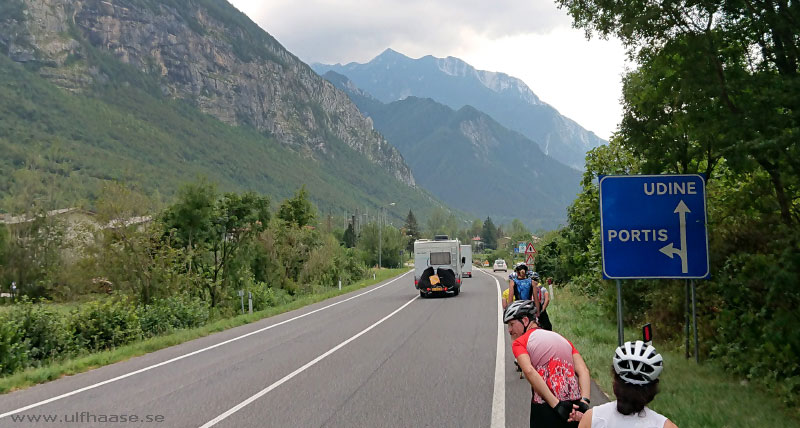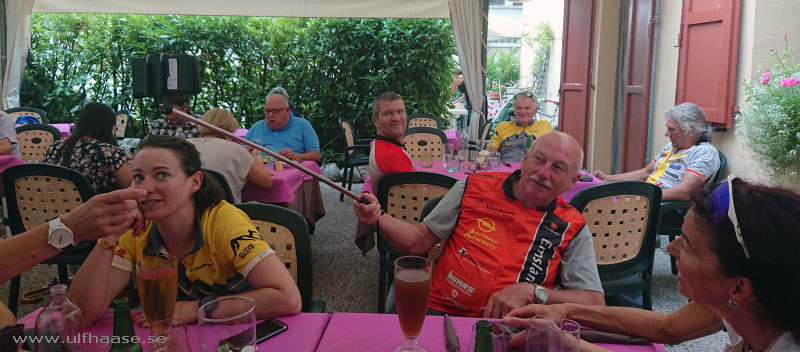 Lunch in Venzone.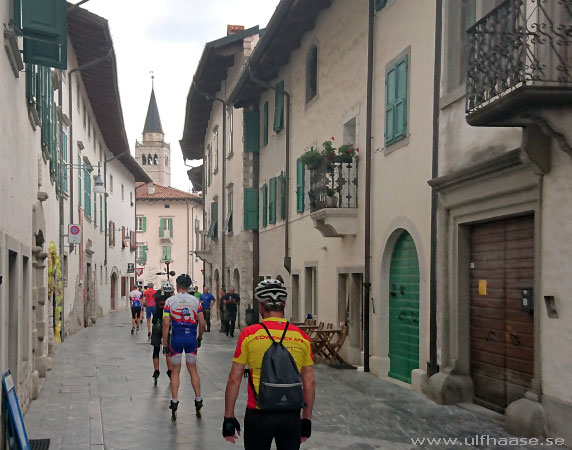 Leaving Venzone.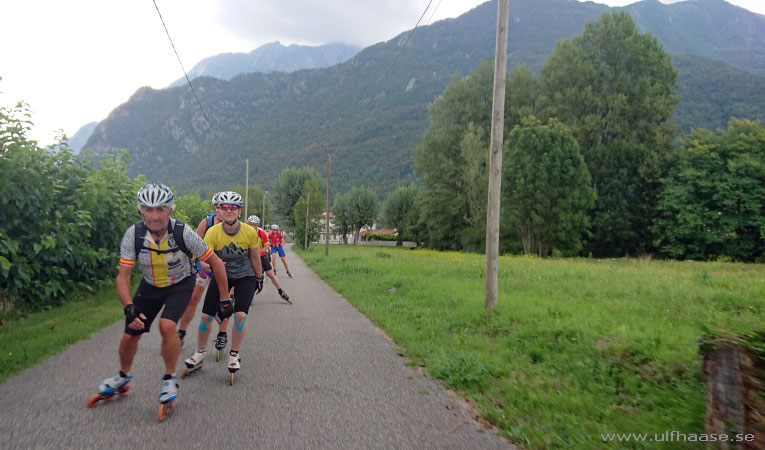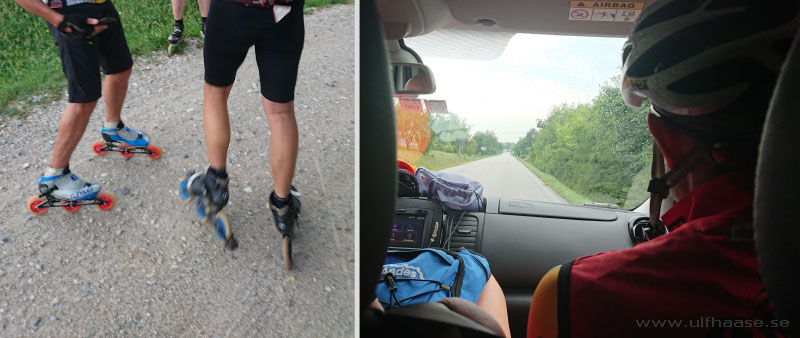 About one hour after having left Venzone we made a wrong turn somewhere and had to turn around. Almost at the same time it started to rain heavily and all of a sudden we were sitting in the escort car that had turned up from nowhere.

After having been sitting in the escort car for ca 9 km (Artegna -> Aveacco) we lucily saw Bernd M on bicycle...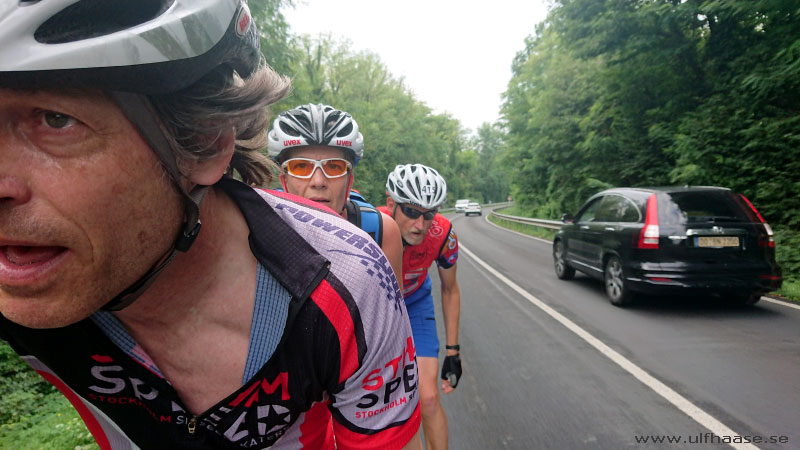 ...who with the help of his GPS could guide those who wanted to skate to Udine.
(BTW, we met three police cars and they didn't care that we were skating on this road.)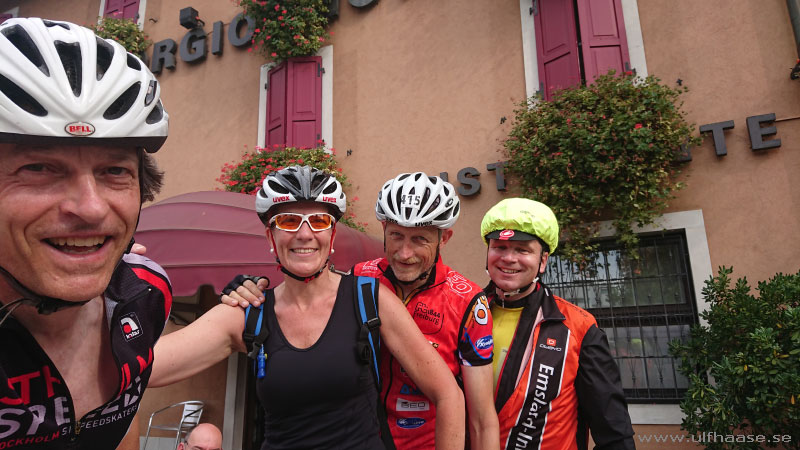 Thanks Bernd!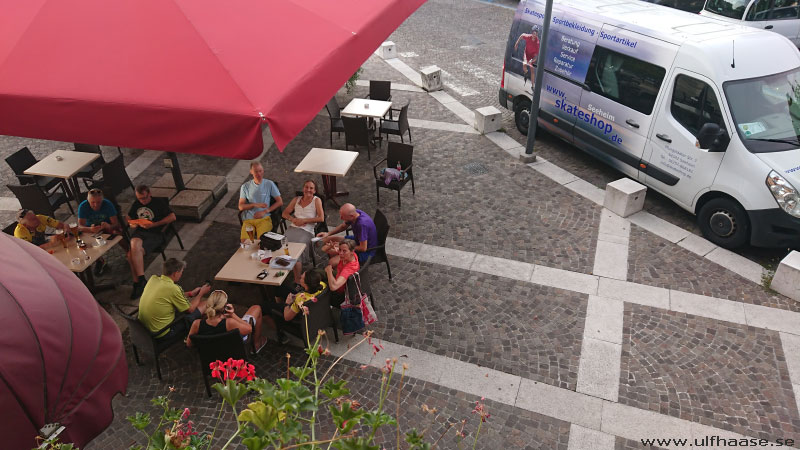 View from the hotel room in Udine.

Dinner.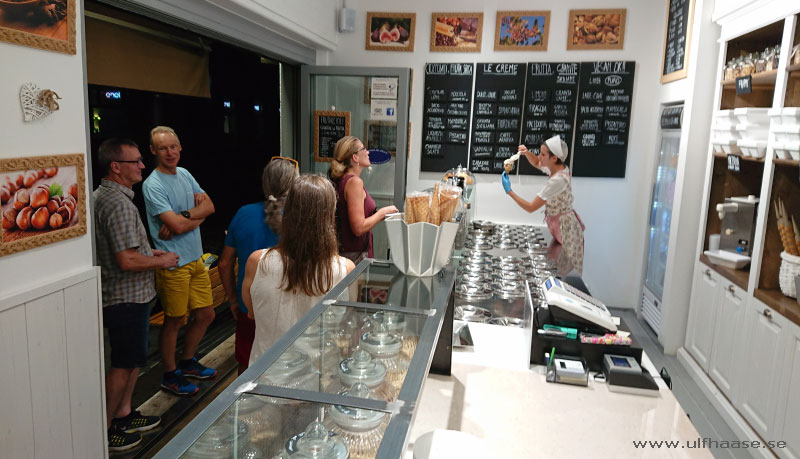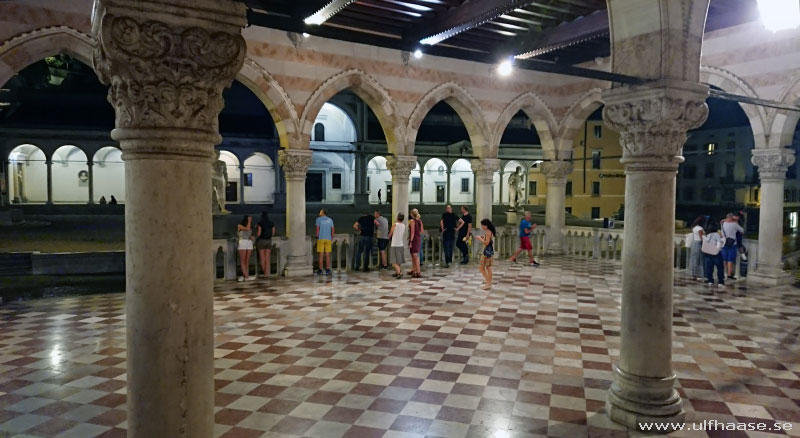 Loggia del Lionello in Udine.

Next page: Day 8