Ultra Skate Challenge Germany 2013 Part 10 28 August
Start in Wahlsdorf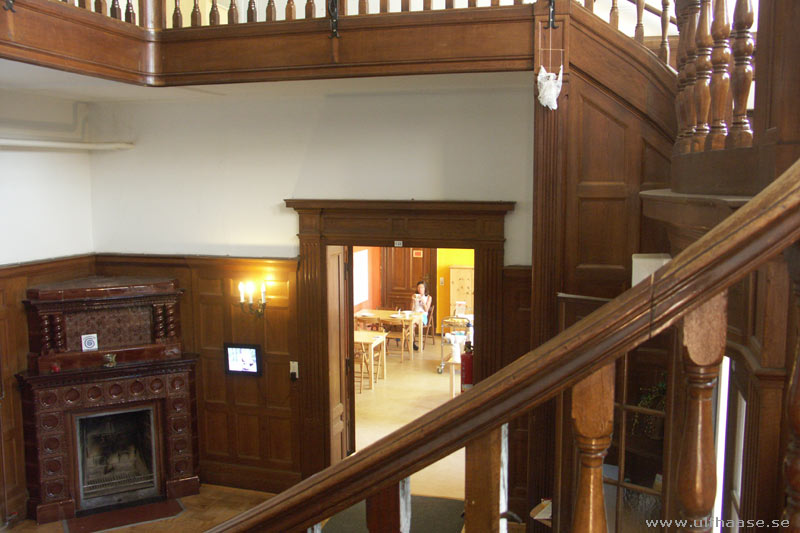 Local press.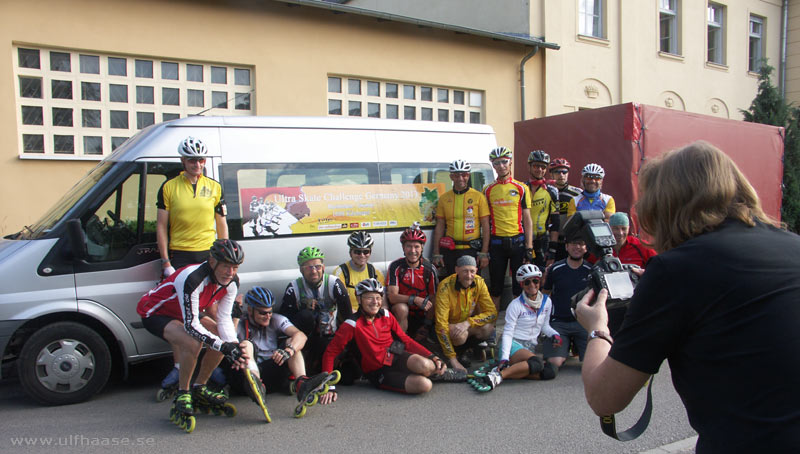 As the group started without me the pain in my heart was larger than the pain in my shoulder.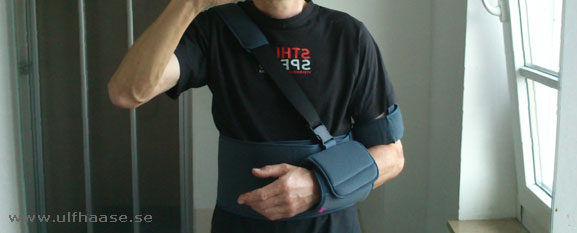 The contrast from having been in a group to be left alone was enormous.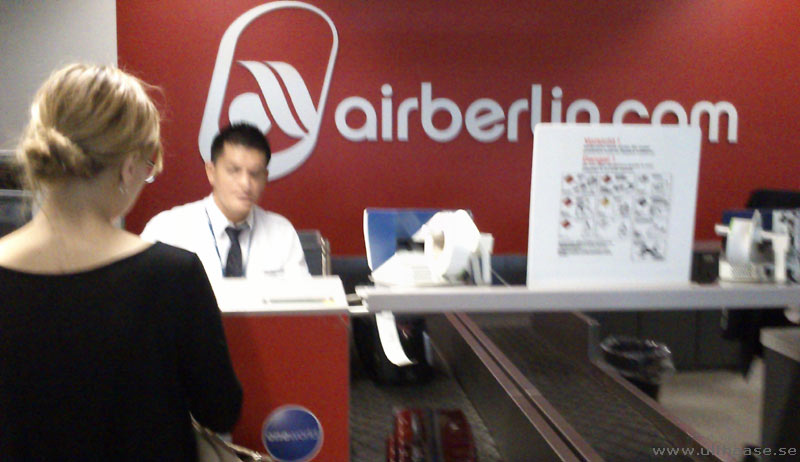 I managed to get a flight ticket and flew back to Sweden in the afternoon.

Two months later, before and after surgery.
(X-ray by S:t Görans Hospital, Stockholm, Sweden.)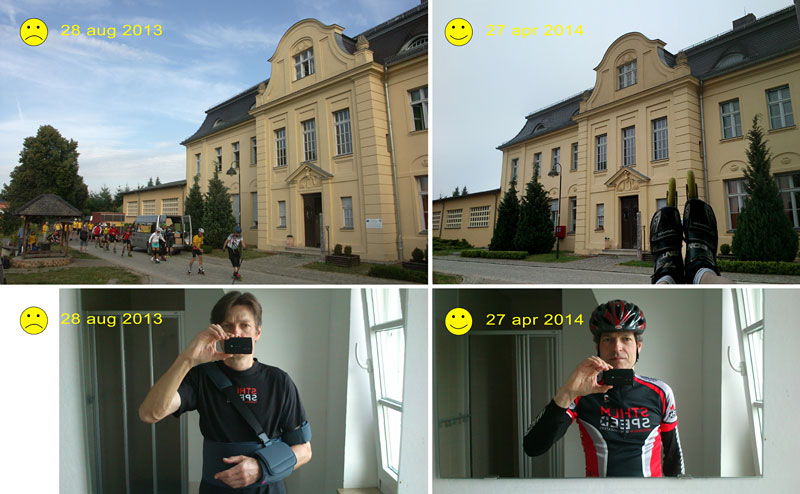 Eight months later: debrief in Wahlsdorf.
During Stockholm Speedskaters yearly trip to Flaeming Skate I stopped for a while in Wahlsdorf.
Back to the start page for Ultra Skate Challenge 2013.