"Private training camp" in Dalarna 1-2 August 2009
It was not really planned but five skaters from Stockholm got together for a weekend
vaccation in the landscape of Dalarna.
The first day we skated 65 km in the Stora Tuna - Borlänge area.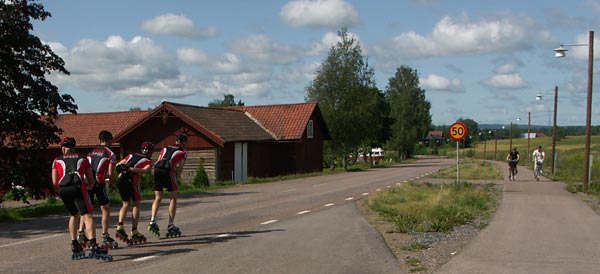 Starting at Torsång.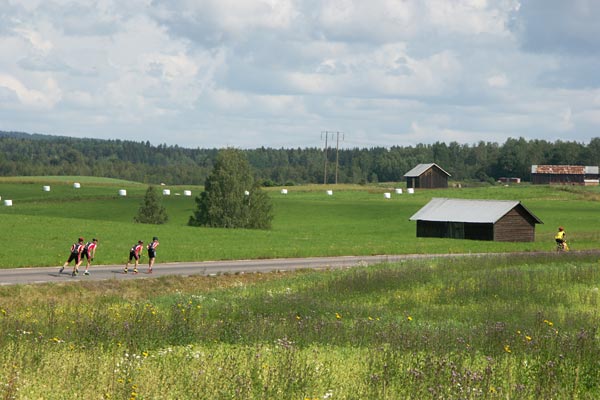 Christina joined us on bicycle the whole tour.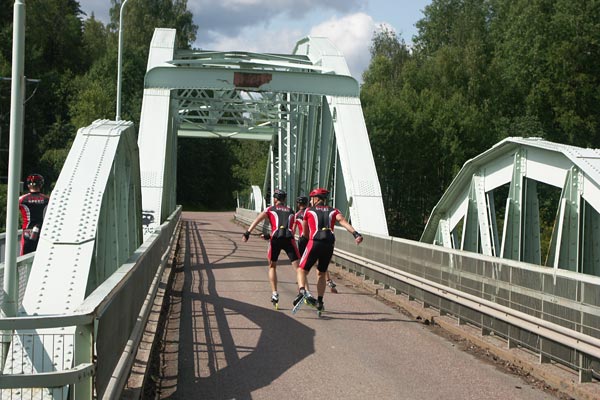 Crossing Dalälven at Kvarnsveden.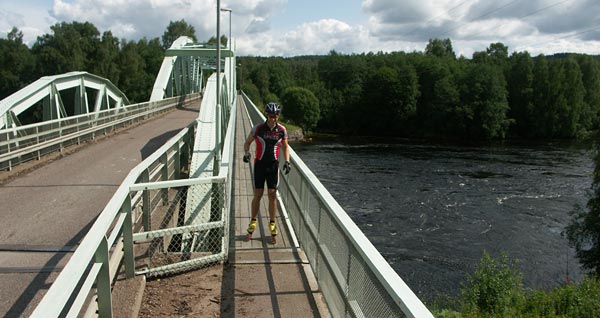 Crossing Dalälven at Kvarnsveden.

Ulf Haase, Sven Rudberg, Patrik Permats (and David Hjalmarsson).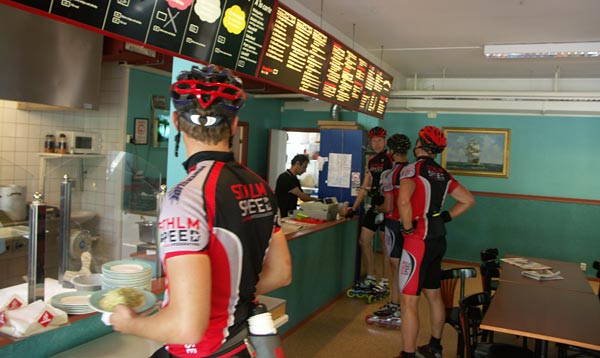 Lunch in Borlänge.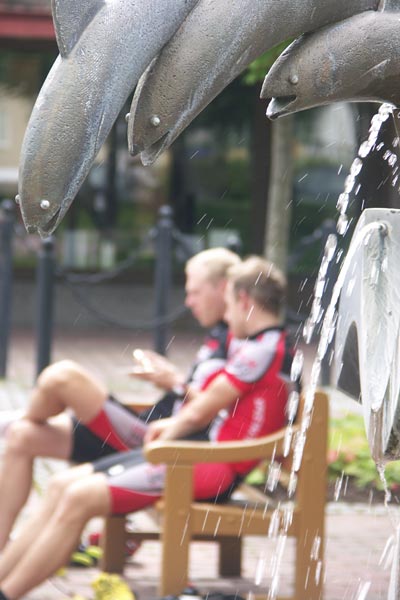 Same as above.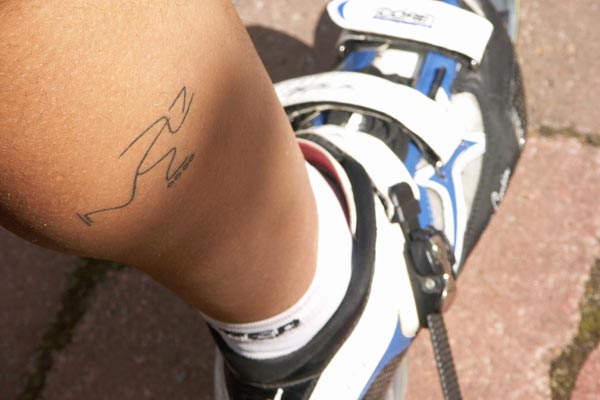 Björn Larsson's tattoo.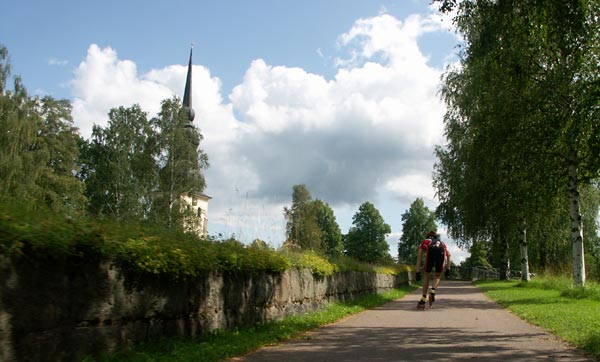 Passing Stora Tuna church.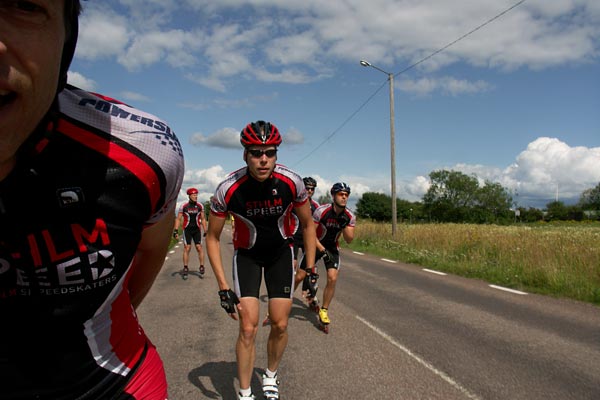 At Rommehed.
Left to right: Ulf Haase, Patrik Permats, Björn Larsson, Sven Rudberg and David Hjalmarsson.

At Rommehed.

At Rommehed.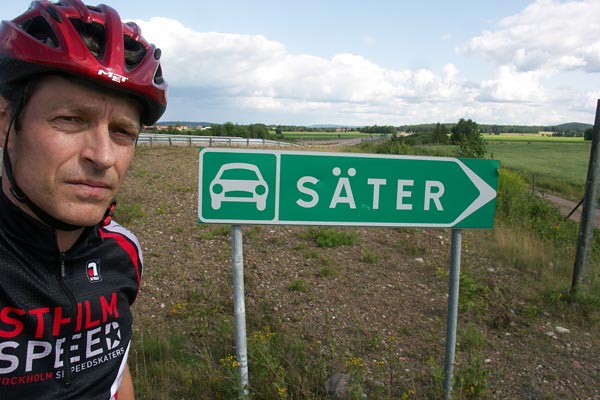 Traditionally I stopped at this sign for a photo since I was born and grew up in Säter.
(Selfportrait.)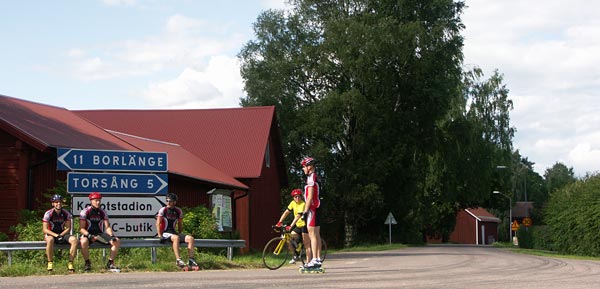 A short break in Naglarby.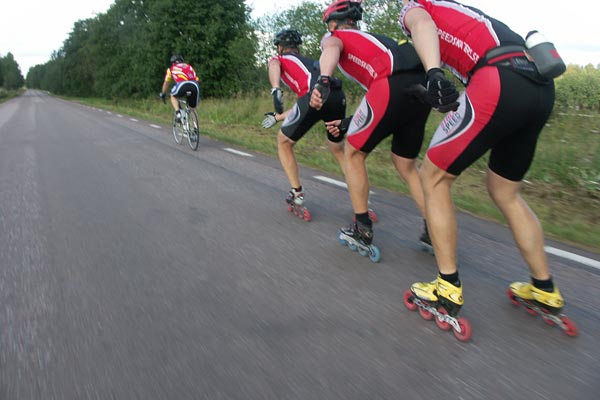 The last 4,7 km from Naglarby back to Torsång were pure torture, at least for me.
We followed a cyclist and at least I skated at almost maximum capacity the entire way.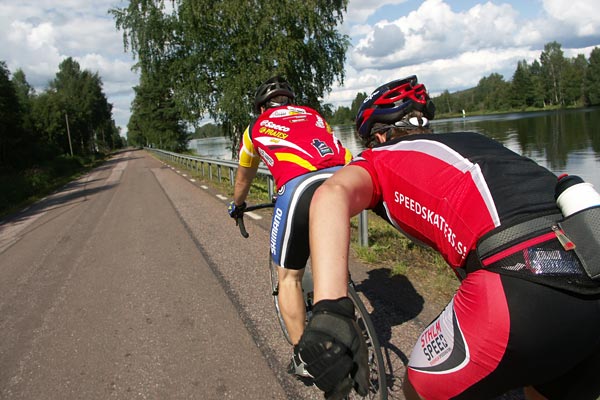 Same as above.


The last 4,7 km.

The tour ended with an ice cream in Torsång in front of Dalälven.

Instead of a shower. This photo is taken 67 km further down Dalälven than the photo above. We stayed in a place outside of Avesta and had Dalälven almost right in front of the door.


Preparing dinner.

Dinner on Dalälven.

The day ended with a hot bath.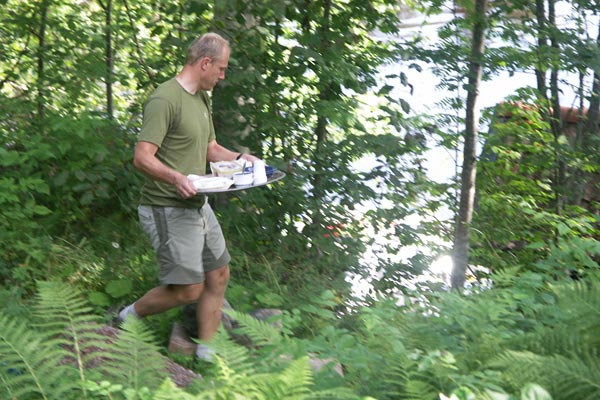 Breakfast is served.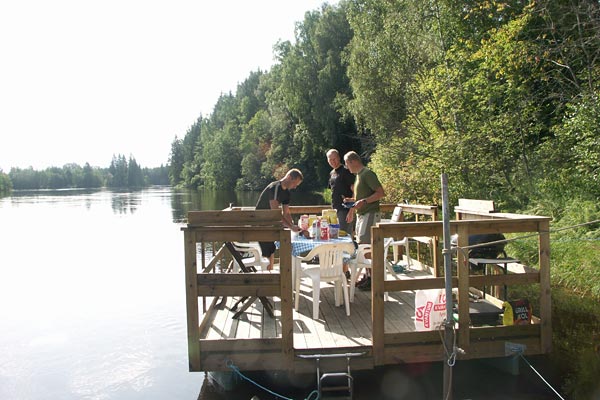 Breakfast.

Pleasure after breakfast.

Ulf Haase. (Photo: D. Hjalmarsson with my camera.)

David Hjalmarsson.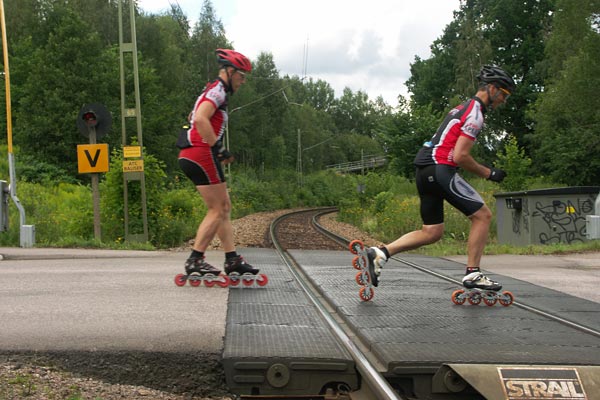 Warming up before intervals.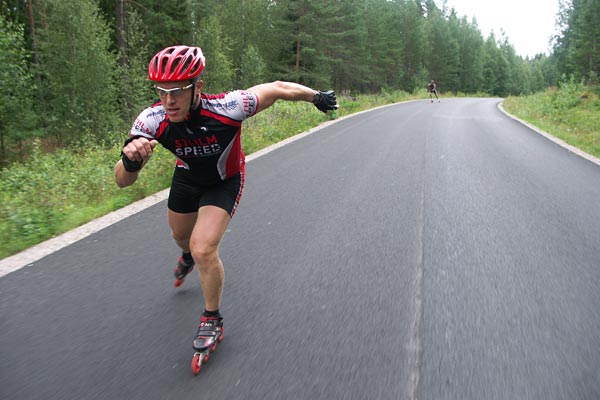 Intervals: 5 x 1 km uphill.

Same as above. Sven, Patrik and I will participate in the race One-Eleven (114 km) in Switzerland in two weeks and we hope these intervals will help us on the last 25 km
uphill to the finish line.