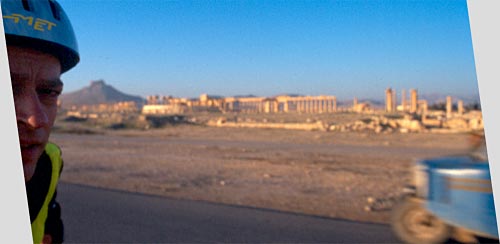 Palmyra. It was a great feeling to skate sourounded by roman ruins and colonnades. People were very friendly; cheering, applausing and racing against me with mopeds, tractors and a "tuc tuc".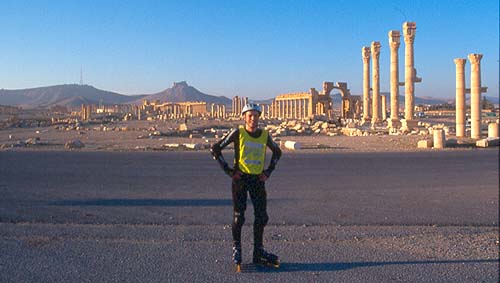 Palmyra. In case of loss I brought my oldest inlines on this trip.

Palmyra. I skated this road forth and back many many times. Later I saw that the route could have been extended with the road going to the Palmyra race course (outside the photo to the right).
(Photo: M. al Roumi.)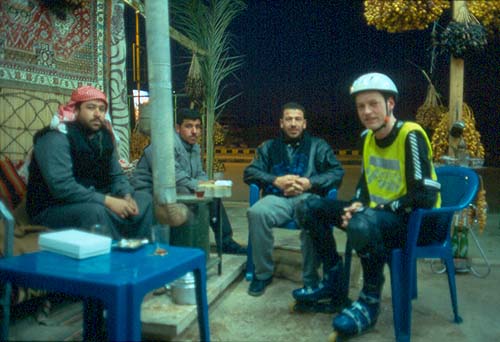 After skate in Palmyra. When it got to dark to skate I was invited for a cup of tea.
(Photo taken with selftimer.)