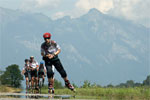 Start page
Day 1

100 km
Day 2

115 km
Day 3

91 km
Day 4

102 km
Day 5

8 km
Day 6

87 km
Day 7

94 km
Day 8

78 km
Day 9

106 km
Day 10

74 km
Day 11

158 km
Day 12

154 km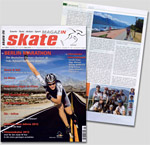 This photo ---->
ended up in a magazine

Skate & Rail Ultra 2012 28 July - 8 August
1167 km* in 12 days
*According to the "main GPS". Railway transfers not included.

A wonderful event privately organized by Michael Seitz. No competition, just vaccation. Thanks Michael!
Map used by courtesy of Michael Seitz.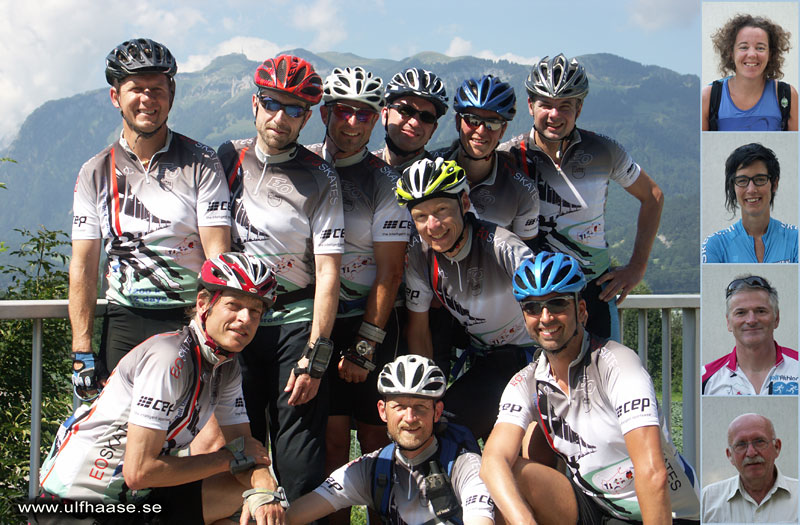 (All photos by me.)
Back row:
Urs Bigler (CHE), Axel Vöhringer (GER), Armin Bluck (GER), Thorsten Lühn (GER), Linda Bigler (CHE),
Rob Jager - altering with Véronique (NLD).
Front row:
Ulf Haase (SWE), Michael Seitz (GER), Otto Gastel (GER), Martin Honikel - bicycle 5 days, (GER).
Right column:
Anneke Oosterhof (NLD), Véronique Op het Veld - altering with Rob (NLD), Bernd Gutöhrlein (GER),
Herbert Tentler - escort car (GER).
Next page: Day 1