Olympic Torch Relay in Stockholm, 1 July 2004
Today the Olympic Toch Relay reached Stockholm on its way to Athens, Greece.
We were nine inline skaters that helped giving away flags and flyers, either by
skating ahead of the relay or by standing at strategic relay points.
It was quite busy but I managed to get a few shots.

Runner 94 (of 128) has reached Medborgarplatsen.
(Photo: me)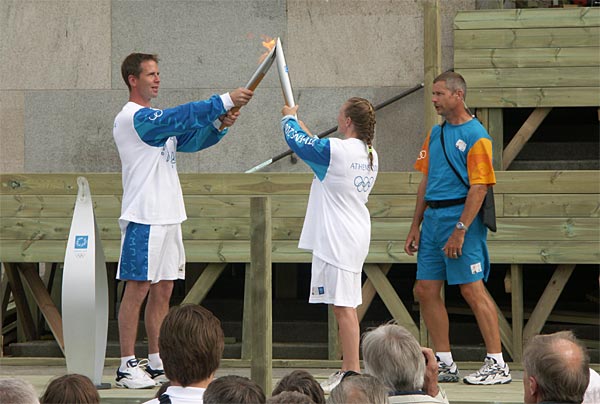 Ulf Dahlén passing the flame to Anna Olsson.
(Photo: me)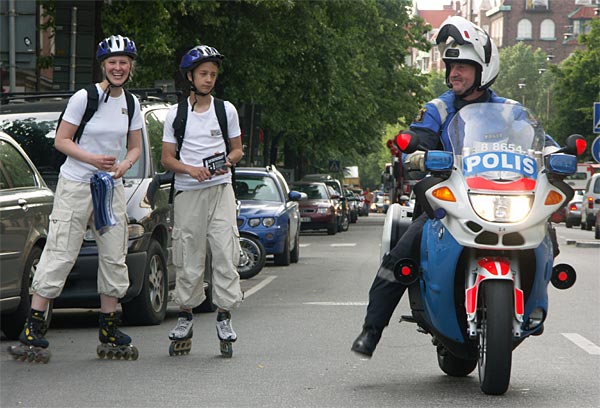 Malin and Mattias from skating club Södermalms IK waiting for the relay.
(Photo: me)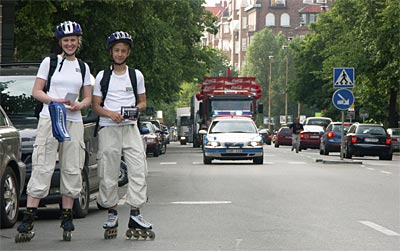 Here it comes.
(Photo: me)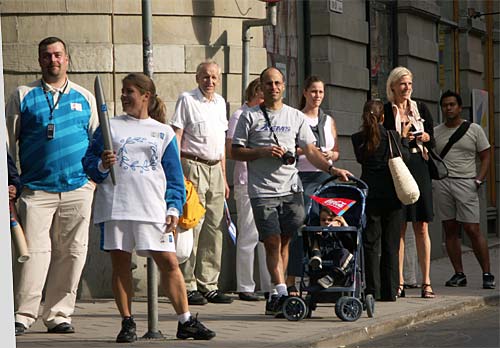 Almost at the end I found olympic gold winner Pernilla Wiberg waiting to take the flame the last 500 meters. There thousands of persons were waiting for her, here nobody paied attention to her.
(Photo: me)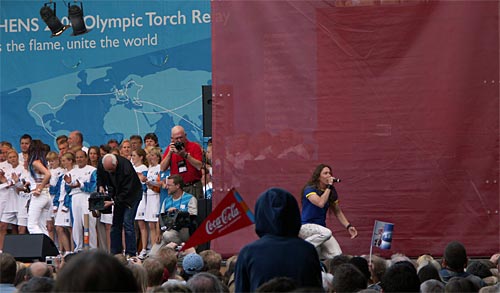 Artist E-Type performing Sweden's olympic song.
(Photo: me)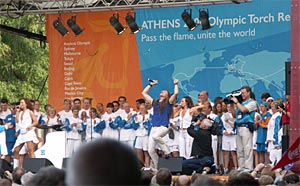 Same as above.
(Photo: me)