Mirror bus skating
Inline skating, 26 August 2007
Inspired by Experts In Speed's* "Spiegelbus" handymen Patrik Permats and Erik Rosengren
from Stockholm Speedskaters constructed something similar. (*Opens in separate window.)
Today top skater Johan Håmås with help of the mirror gave everyone personal advices on
what can be done to improve the technique.


Johan Håmås giving Johan Cerne advice.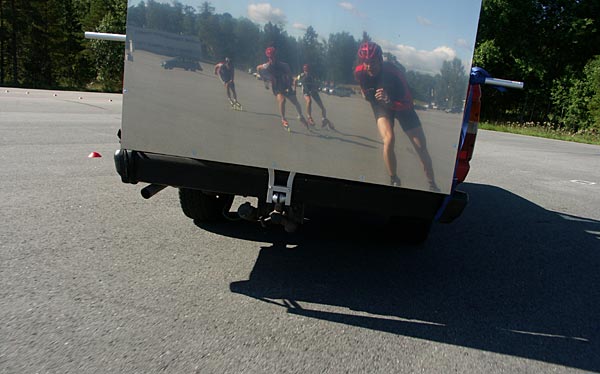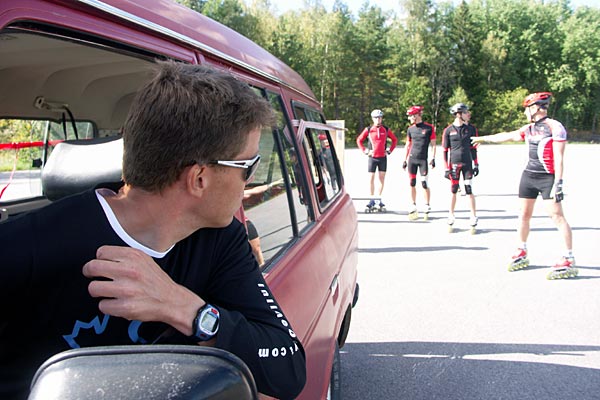 Erik Rosengren was ill so he volunteered as driver.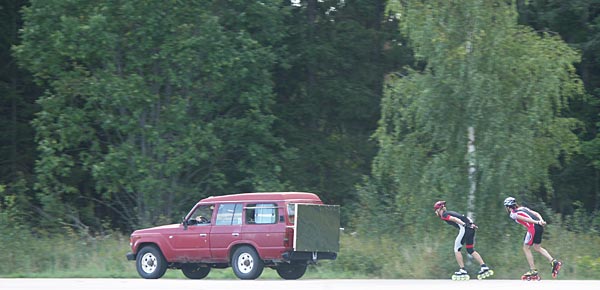 Johan Magnius and Johan Håmås.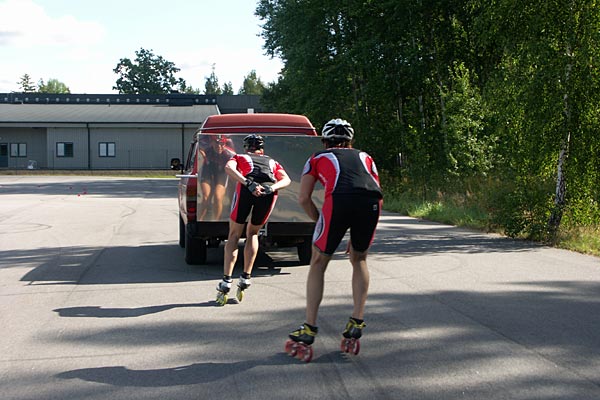 Björn Larsson and Johan Håmås.

Johan Håmås and Anders Lindström.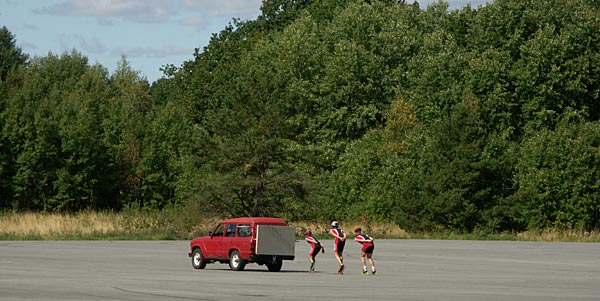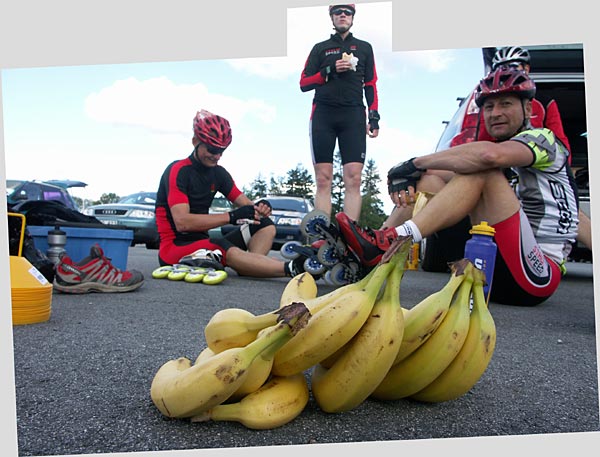 Pause.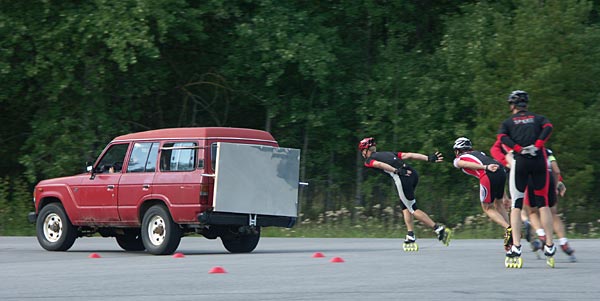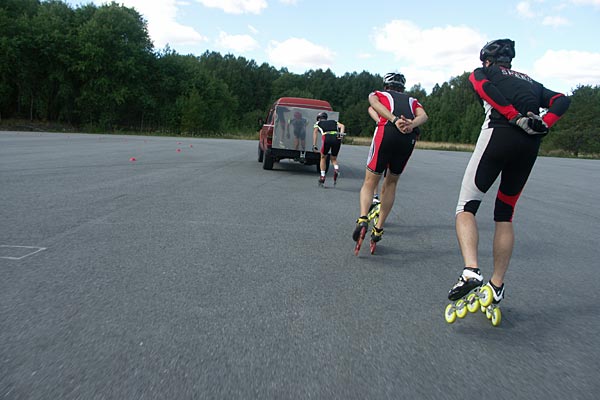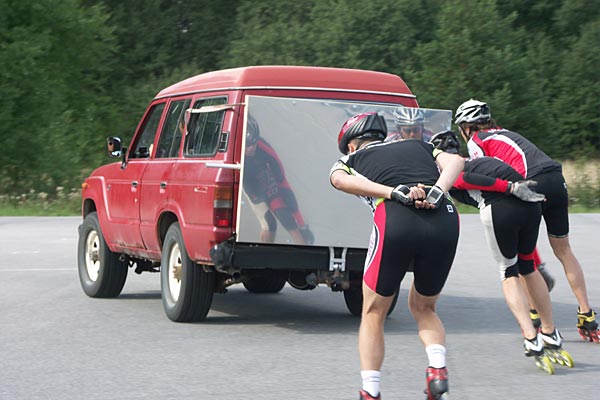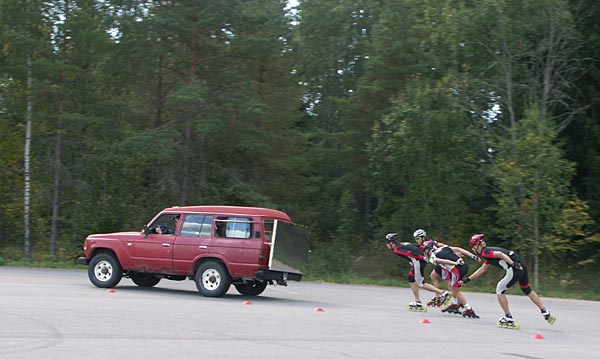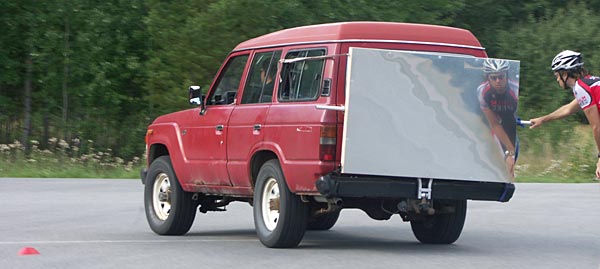 Johan Håmås.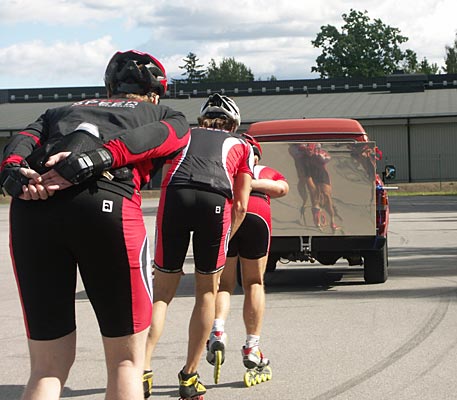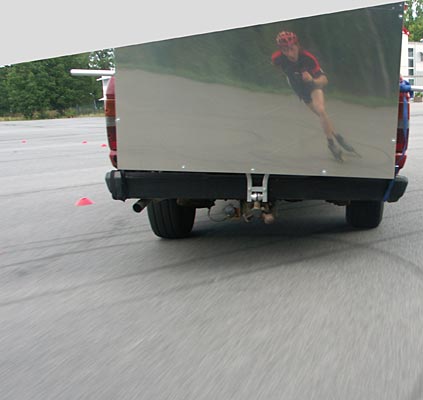 Self-portrait.
I have recieved some comments about my strange arm swing
on this photo. It is easily explained: I'm holding the camera
in one hand and keeping the other hand behind my back.