Barry Publow's training camp on Mallorca May 2005
7 - 13 May seven Stockholm skaters participated in Barry Publow's training camp ("week #2")
on Mallorca. It was a nice mix with skaters from Switzerland, USA, Austria and Sweden.
Mr Publow was an exellent and very pedagogic instructor capable to explain even the most complicated things. His video analyses were revealing and constructive. Having this in mind
it almost felt like a waste to go on longer tour skates without technique comments - but Mallorca is really a nice place for skating.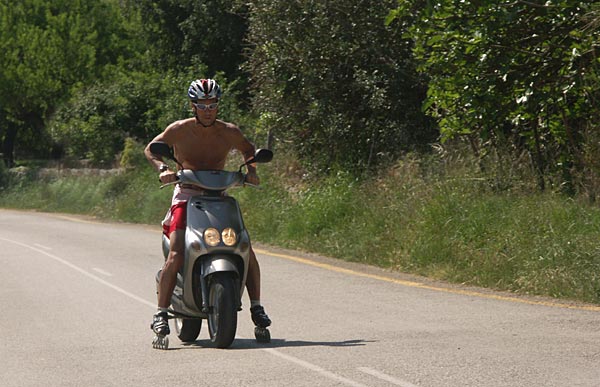 Free interpretation of "Speed on Skates".
(Photo: me)
Next page: Day 2, technique