Lucia Day skating, 12 December 2007
Friskis&Svettis
There is no ice to skate on, neither on the lakes nor on the ice skating track in Stockholm,
but tonight fitness club Friskis&Svettis brought a little joy by organizing Lucia Day skating
in a parking garage.



They served hot mulled wine and had arranged fun competitions.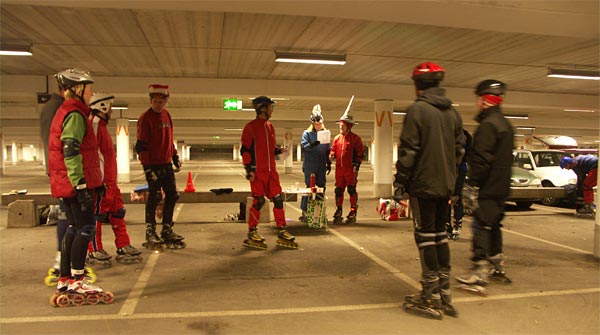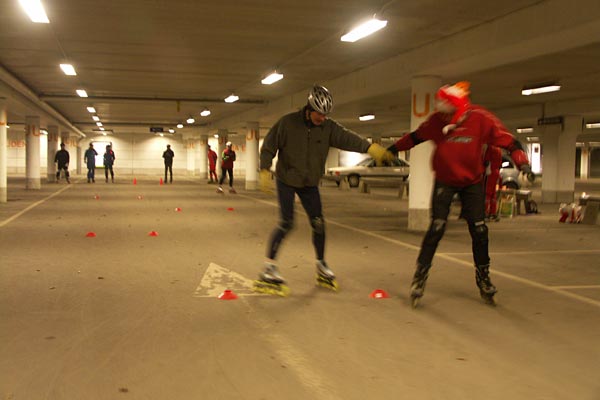 Skating backwards in a pair.