Lucia Day skating, 12 December 2007 (one day to early)
There is no ice to skate on, neither on the lakes nor on the ice skating track in Stockholm,
but tonight fitness club Friskis&Svettis brought a little joy by organizing Lucia Day skating
in a parking garage.



They served hot mulled wine and we had fun competitions.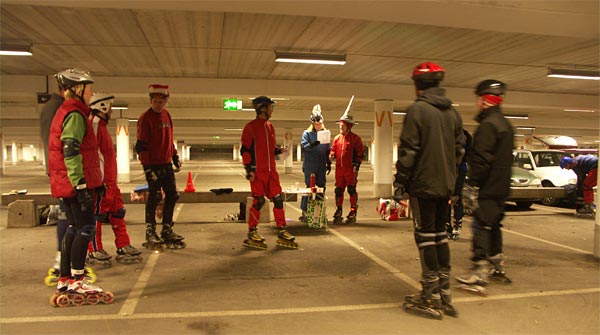 (Photo: me)
(Photo: me)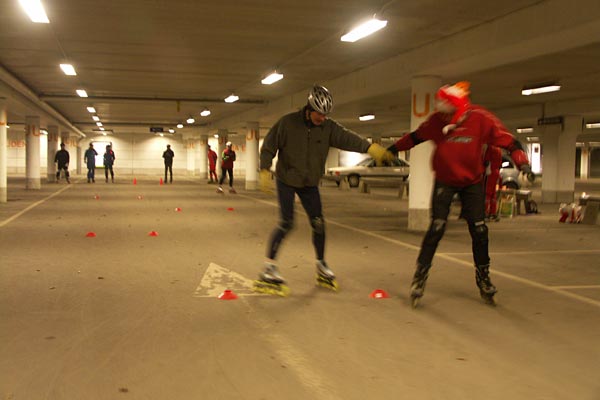 Skating backwards in a pair.
(Photo: me)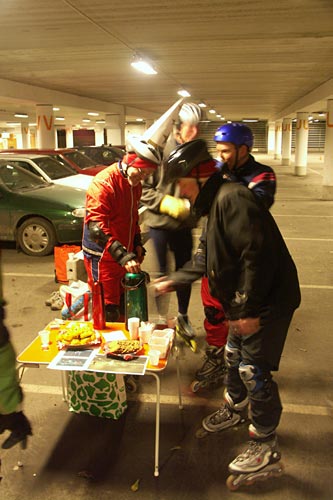 (Photo: me)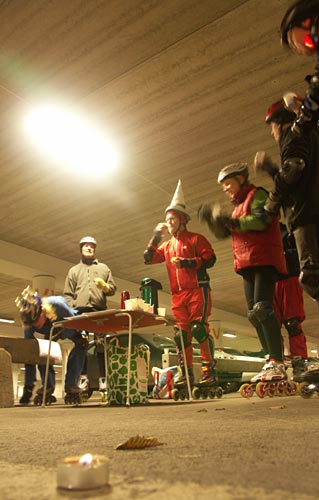 (Photo: me)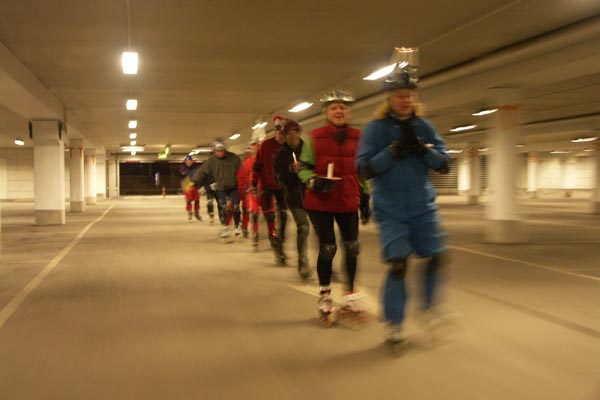 (Photo: me)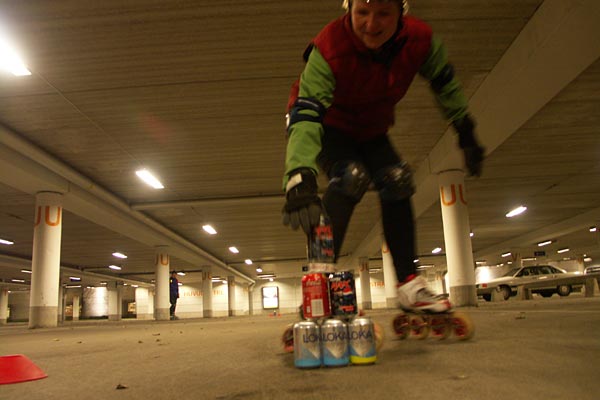 (Photo: me)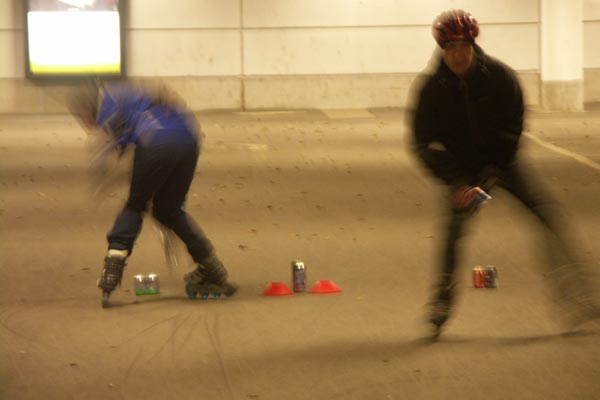 (Photo: me)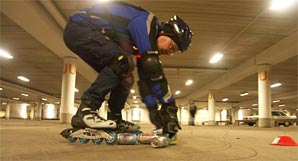 (Photos: me)
(Photo: me)