A 15 lake tour (page 1)
A tour with ice skating club SSSK in the Finspång area on the 5th of January 2005.
The idea was to skate on 15 lakes in one day so there was a lot of walking between the lakes.
All together the tour was 77 km of which ca 13 km was walking, not always knowing the best way to the next lake.
The first half of the tour we partly skated together with another group; "group 2".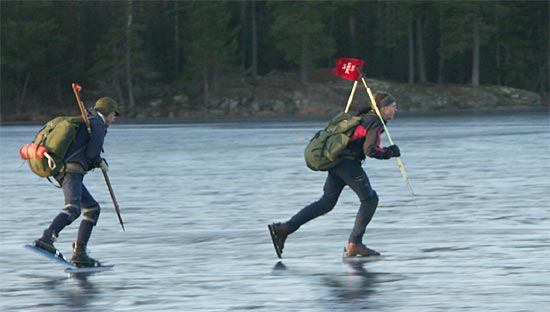 After a two hour drive from Stockholm we started on lake Näfssjön.
Here is group 2 led by Bertil Lagerström (the rest of the pack is right behind).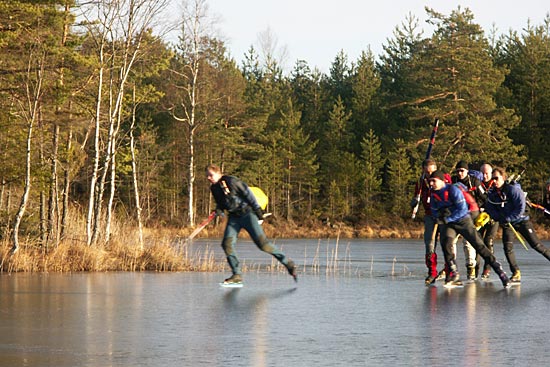 Mårten Ajne was the leader of group 1.

Håkan.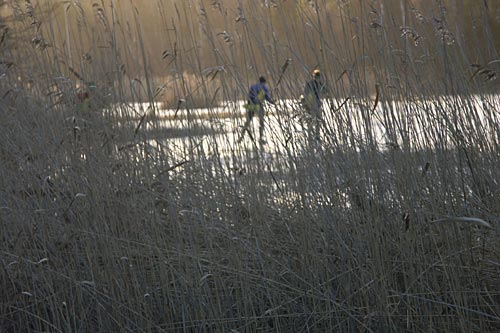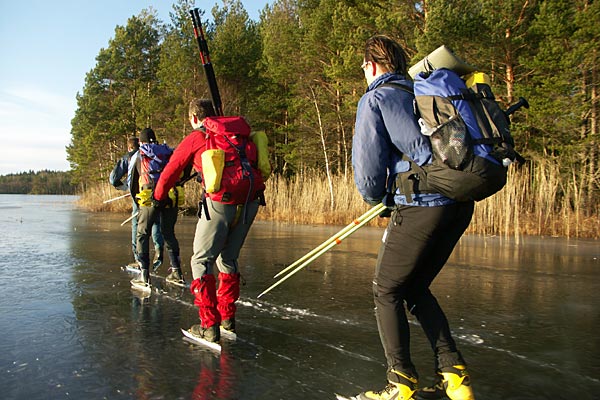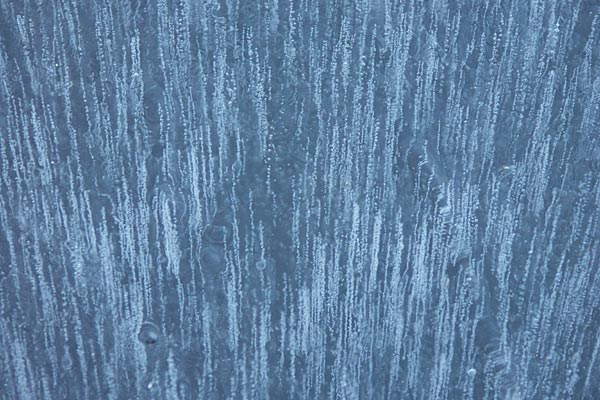 Pattern in the ice.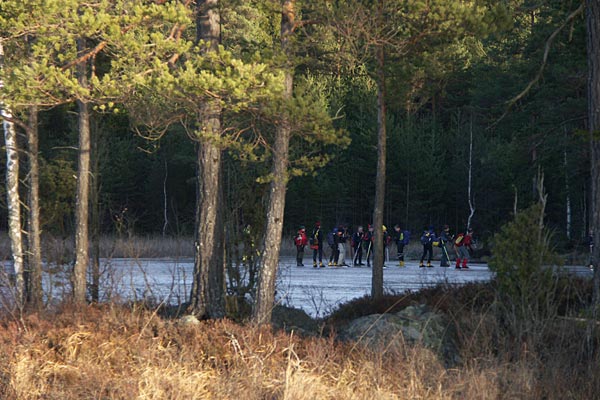 Bertil.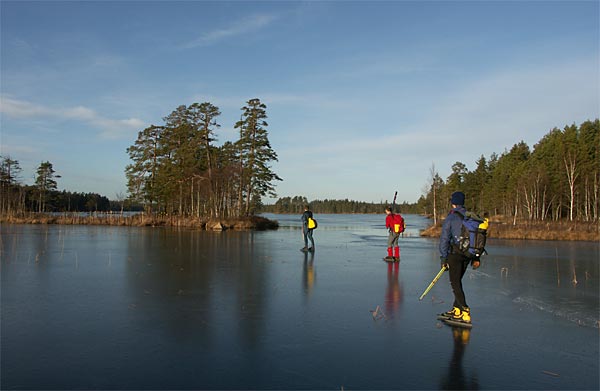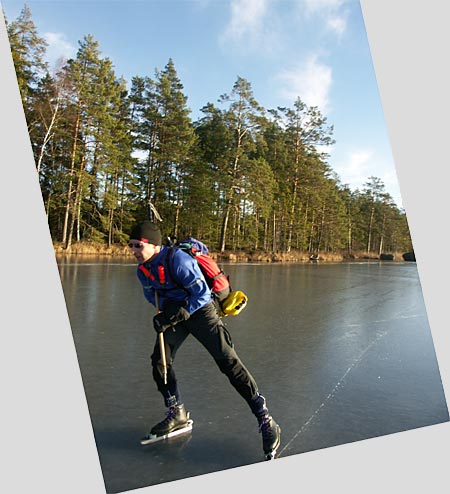 Daniel.
Continue to page 2