Frankfurt Marathon 28 Oct 2007 - only one inline skater
| | | |
| --- | --- | --- |
| (Old photo, Frankfurt Marathon 2005.) | | I participated in the Frankfurt Inline Marathon for the six last years but because of the diminishing number of participating inline skaters the inline part now has been cancelled. |
Since I happened to be in Frankfurt I watched the runners - and I saw one inline skater!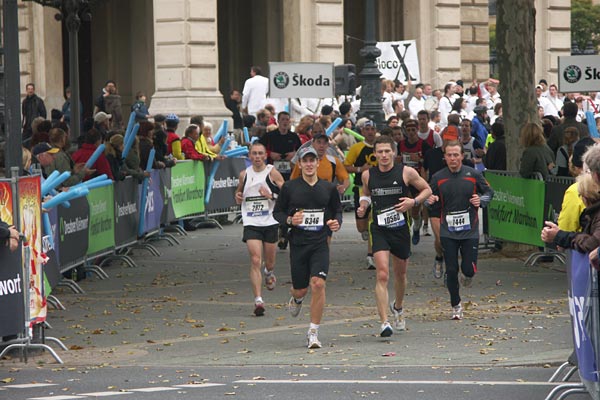 With totally 18 255 participating runners (in different categories) Frankfurt Marathon is the
third largest marathon in Germany.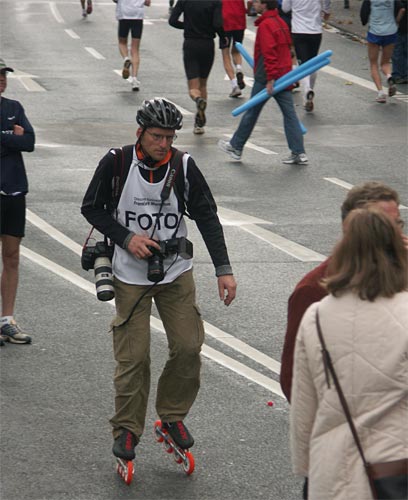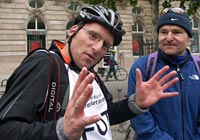 And here is the inline skater! It is Andreas Arnold with whom I've been fighting for the finish line a few times.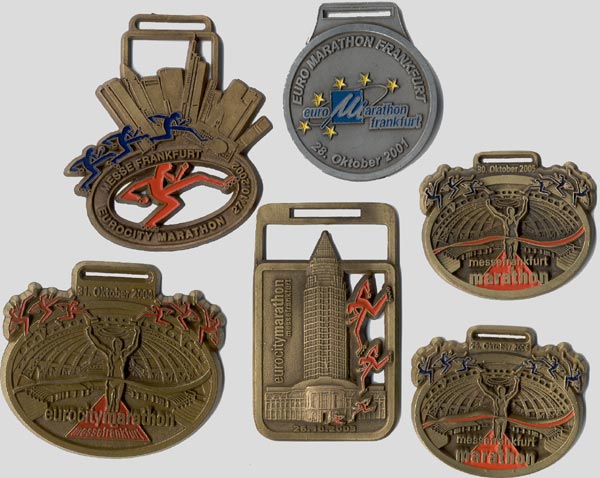 Old memories: Frankfurt Inline Marathon medals 2001 - 2006.