Skate Challenge Light 2017 Day 6 (continued) 24 August
Murnau (GER) - Nesselwang (GER) 90 km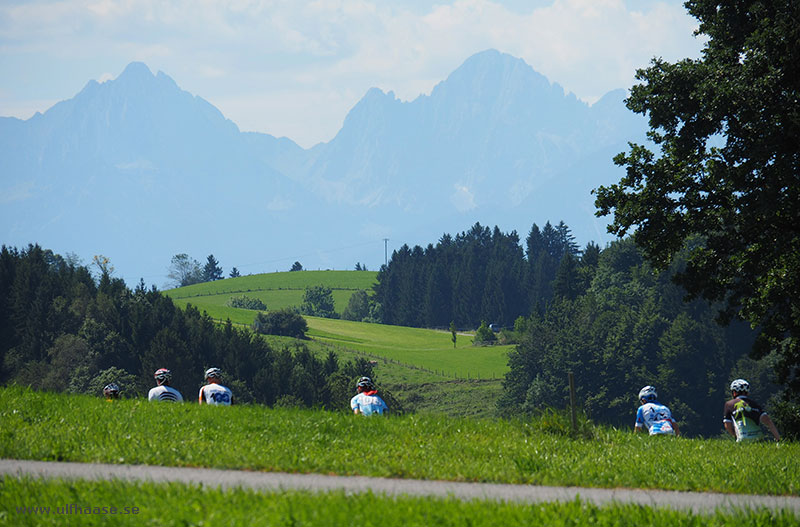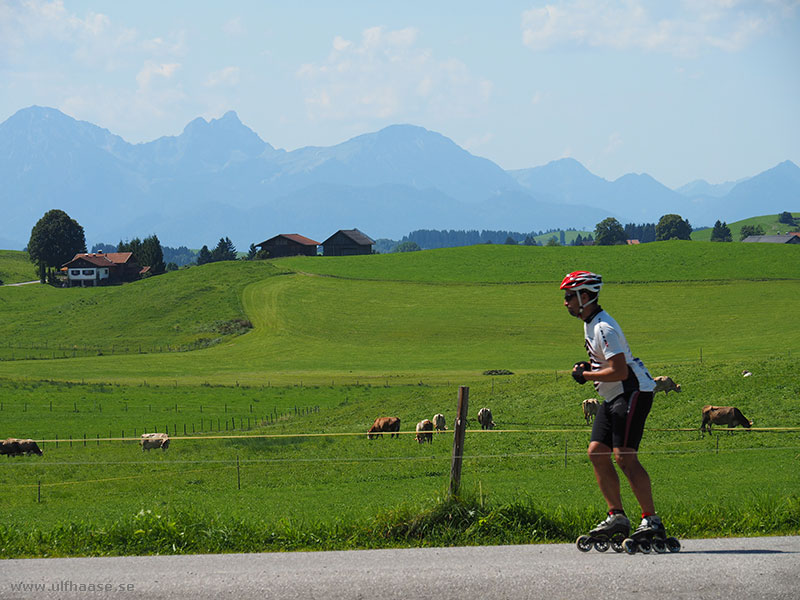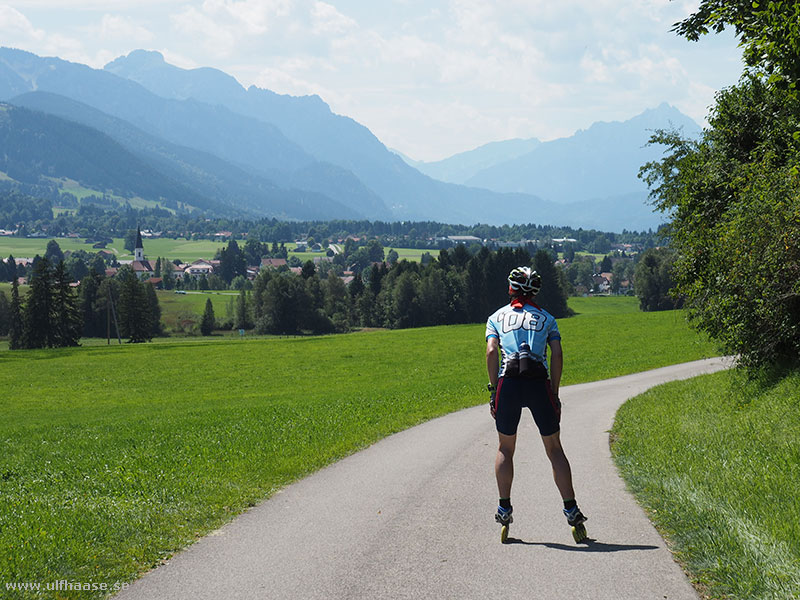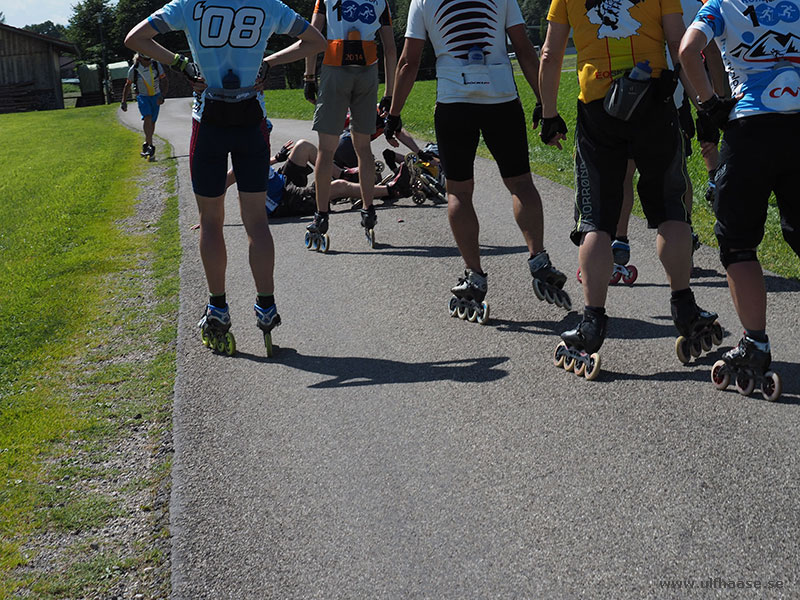 Oops!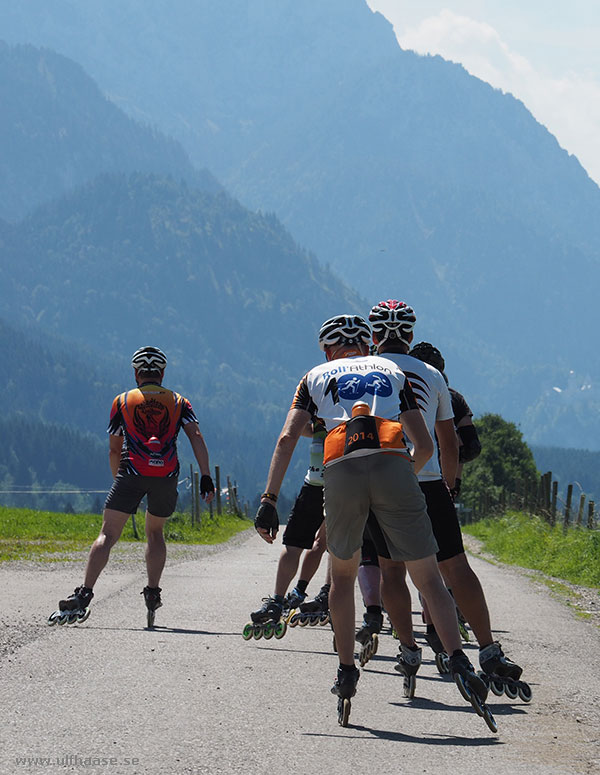 (Photo taken with self timer.)


Lunch at the camping site at Bannwaldsee. (The wasp was not included in the lunch.)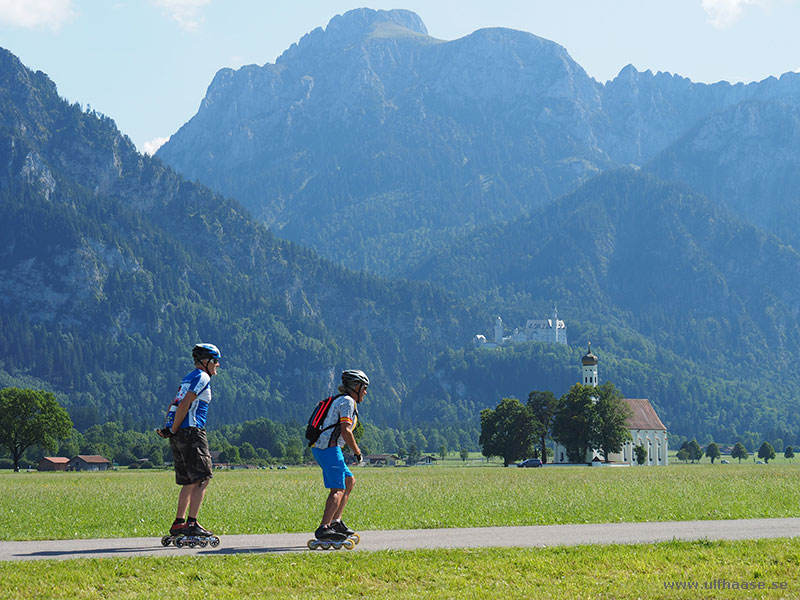 Passing Neuschwanstein Castle.

Neuschwanstein Castle from another angle.

Arriving at Hopfen am See.

At Hopfen am See.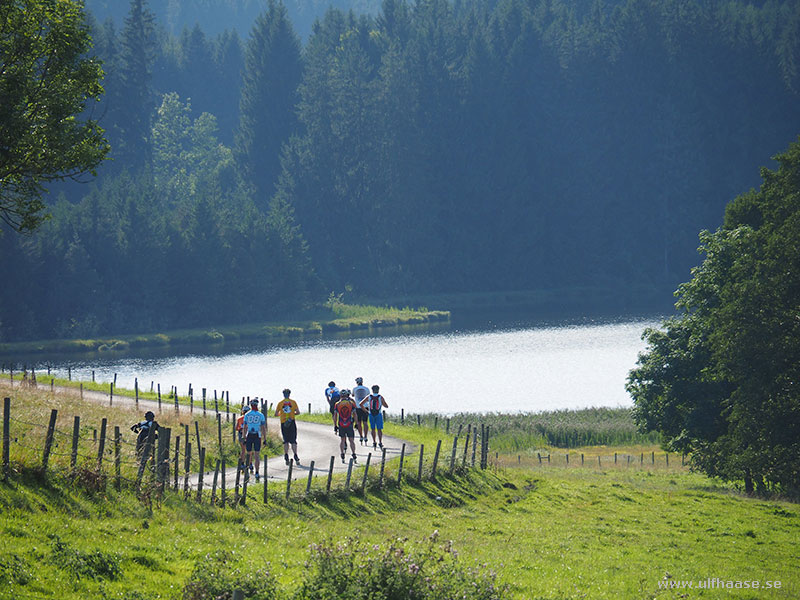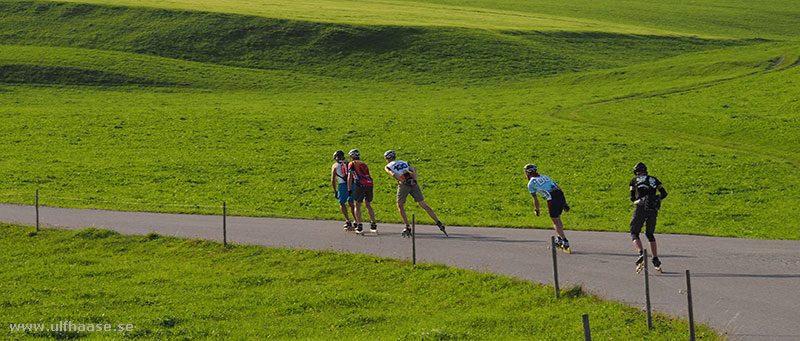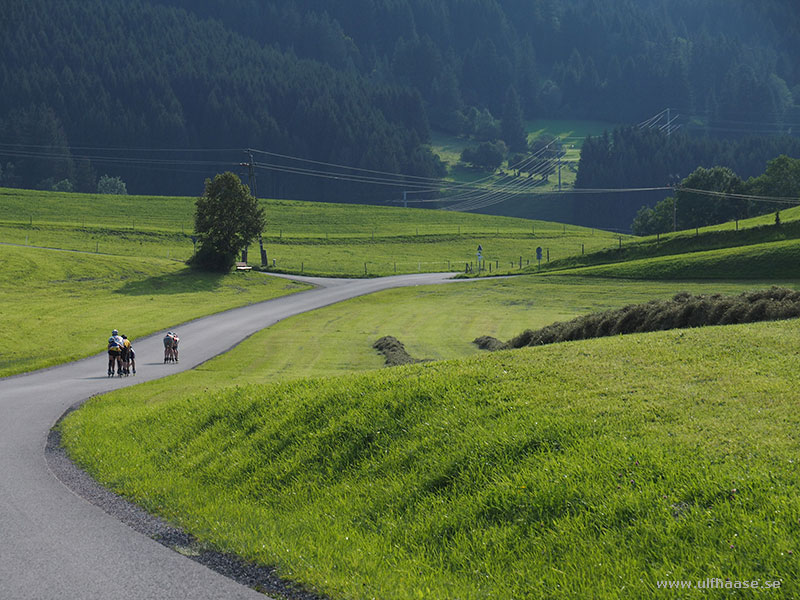 I just had to stop and take a photo of this sign in Nesselwang. In the old days I was a large consumer of Agfa CT18 and Agfa CT100.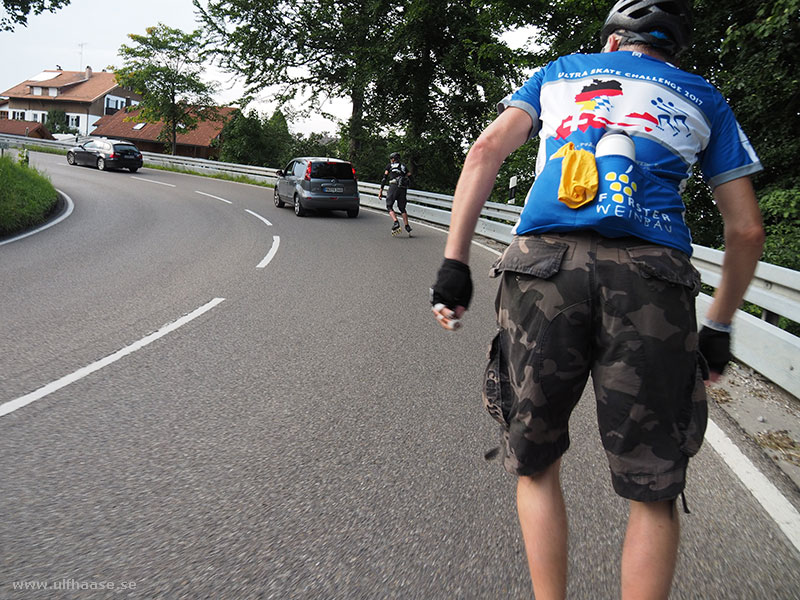 Arrival at the hotel in Nesselwang.


Shuttle to the restaurant in Nesselwang.
Next page: Day 7