Ice skating, Mars 2004 (page 2)
Back to page 1

Stop again, Andreas Wallmark.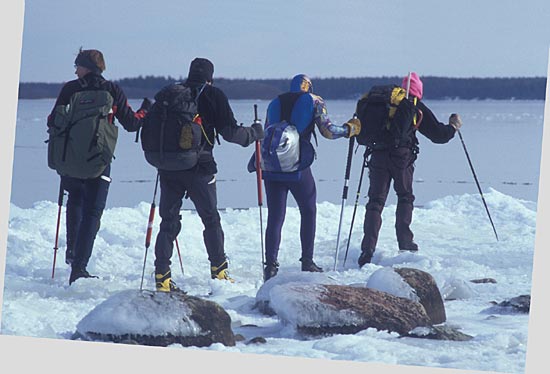 Not thick enough, time to go back.

Going back.

Mårten Ajne.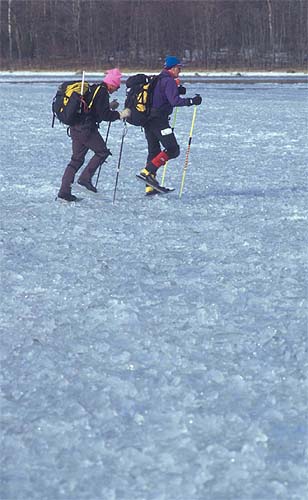 Hoping for better ice on the other side.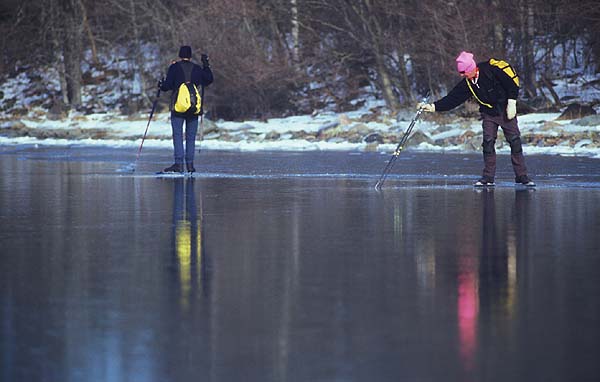 The ice was not thick enough here either.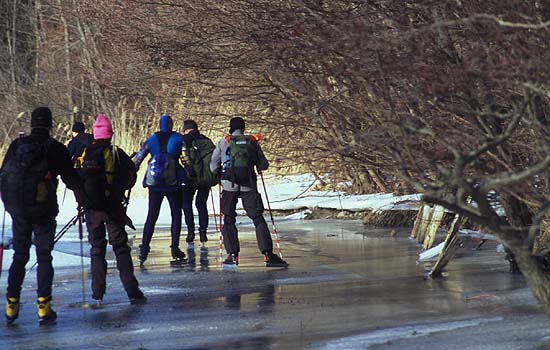 Only one skater had skates with fixed heel this day.

At the end of the day we finally got some fast skating.

Same as above.

Me. (Photo published by courtesy of Maud Robberts.)

A note to the participating skaters who saw me take a lot more photos:
The rest of the photos were unsharp or simply not good enough for other reasons.
Two examples: Bengt W by accident having his giant mitten in front of his face or
Heijo having his ice stick in front of Claes face. Etc. Legs without feet, bodies
without heads.
Back to page 1