A 15 lake tour (page 2)
Back to page 1

Both groups having lunch together.

Leaving one lake...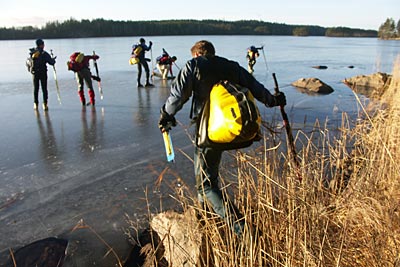 ...and entering the next.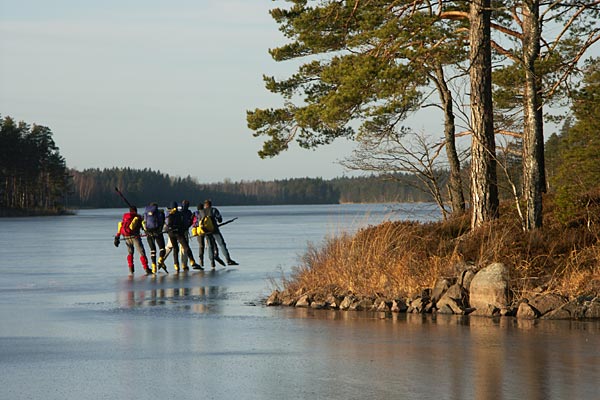 Group 1: Daniel, Håkan, Jonas, Per, Sven and Mårten. The photographer is missing...

...but here he is: selfportrait with Daniel.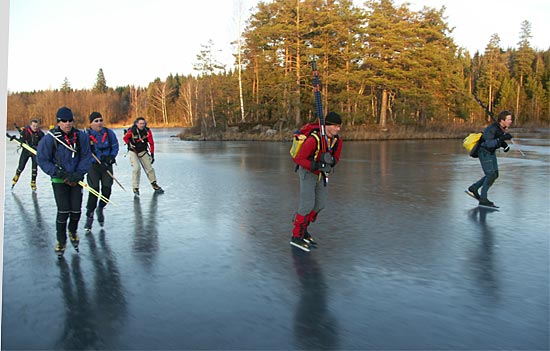 Dusk. Mårten needed headlamp to read the map and I had to change the camera
sensitivity to ISO 800 and use flash light.

Håkan and Per.

Sven.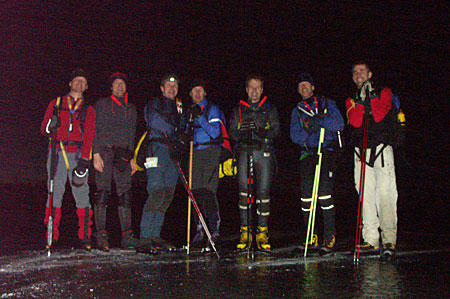 Happy end in almost complete darkness.
Left to right: Sven Rudberg, me, Mårten Ajne, Daniel Edman, Per Helén,
Håkan Landin and Jonas Olofsson.

Here are the 15 lakes that we skated on:
Näfssjön, Älgmyren, Övergivern, Övre Ripplingen Nedre Ripplingen, Gryten, Östjuten, Mellanjuten, Västjuten, Björkesjön, Högsjön, Bleklången, Lilla Skiren, Stora Skiren, Ormlången (and back to Näfssjön).
Back to page 1